For our March Interiors issue, we had the rare chance to see what the private kitchen of a top chef looks like. Eric Ripert invited us into his New York City apartment to see the new efficiency kitchen that he and Poggenpohl co-designed.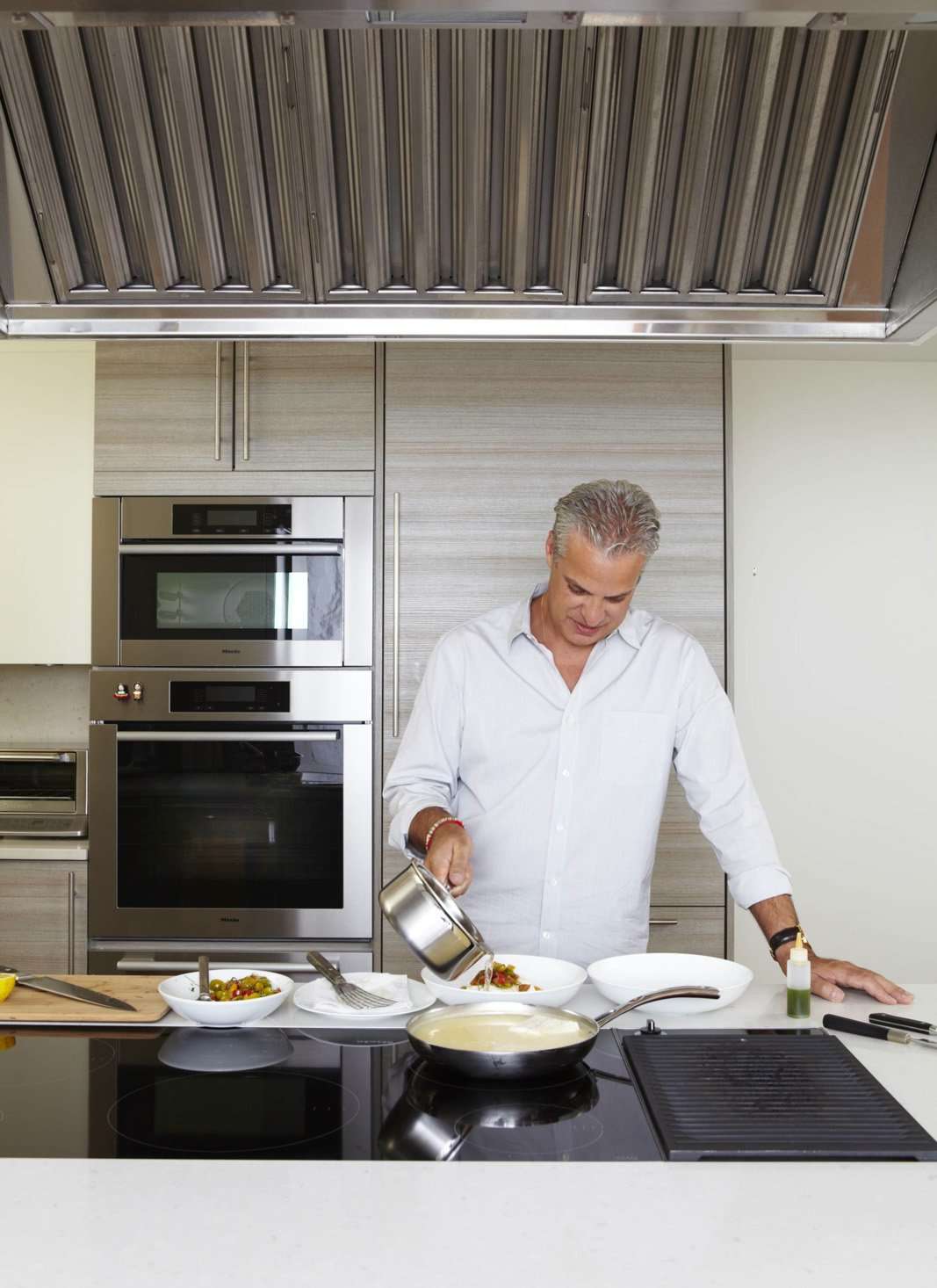 Find the issue on newsstands February 5 for the full story and read the his recipe for Cod Basquaise below.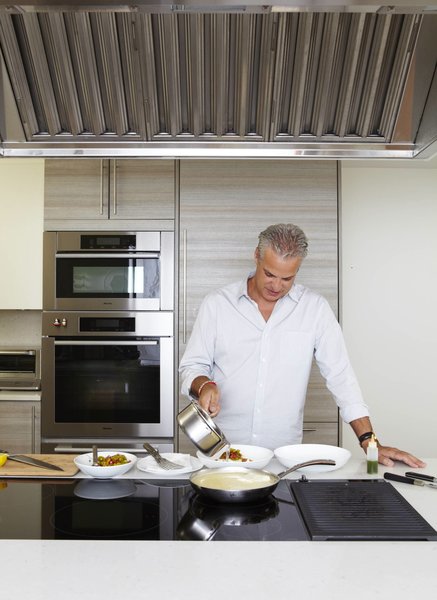 Cod Basquaise Recipe
Serves 4.
The Basquaise:
3 tablespoons olive oil
½ cup finely diced yellow onion
1 teaspoon minced garlic
¼ cup small diced Serrano ham
½ cup small diced red bell pepper
½ cups small diced yellow bell pepper
1 cup tomato, peeled, seeded and diced
1 teaspoon chopped fresh thyme leaves
½ cup red wine
1 tablespoon chopped parsley
fine sea salt and freshly ground pepper
Espelette pepper or cayenne
The Codfish:
2 tablespoons canola oil
4 (6 ounce) codfish fillets
2 sprigs thyme
2 cloves garlic, peeled and halved
fine sea salt and freshly ground white pepper
1. For the basquaise: Heat olive oil in a heavy bottomed pan; add onion and sweat until tender over medium-low heat. Add garlic and continue cooking until tender; add the ham and peppers. When the peppers are soft, add the tomatoes and thyme and simmer, stirring often, over low heat for 20 minutes. Add the red wine and cook on low heat for another 10-15 minutes. Stir in the chopped parsley and season to taste with salt, pepper and Espelette pepper. This can be done the day before.
2. Heat a griddle or a griddle pan until very hot, add the canola oil. Season the codfish on both sides with salt and pepper. Add the codfish to the pan along with the thyme and garlic, lower the heat to medium and sauté until the fish is golden brown on the bottom, about 6-8 minutes. Turn the fish over and finish cooking for another 2-3 minutes, until a metal skewer can be easily inserted into the fish and, when left in for 5 seconds, feels just warm when touched to the lip.
3. Meanwhile, heat the basquaise until hot. Spoon basquaise onto plates, place sautéed cod in the center and serve immediately.