when zagato first displayed the all-electric zele at the geneva motor show in 1972 it raised some eyebrows raised some eyebrows for its odd compact look. a year later during the oil crisis of '73, gasoline prices rose drastically and with hindsight the zele model swiftly became the most sensible automobile solution to the year that followed.
images courtesy of RM sotheby's
the zegato zele was way ahead of its time, offering an 100% electric vehicle echoing the 100% electric smart car that didn't appear until over 30 years later in 2008. now up for auction via RM sotheby's which is offering a zele '1000' – designated as such due to the wattage available from its marelli electric motor.
with a glass fibre bodywork over a steel framed chassis, the zele was derived from the fiat 500 and fiat 124 and powered by four 12-volt batteries. as seen here, the batteries are easily charged simply by plugging them directly into the main supply, via a transformer. with a top speed of 25 mph, the zele has a range of approximately 50 miles when properly charged.
the zele has sliding units instead of wind down windows to keep costs down, and for its a windscreen is a flat plane of angled glass. the door hinges are external, and the headlight, indicators, and taillights have been sourced from a spare parts catalogue.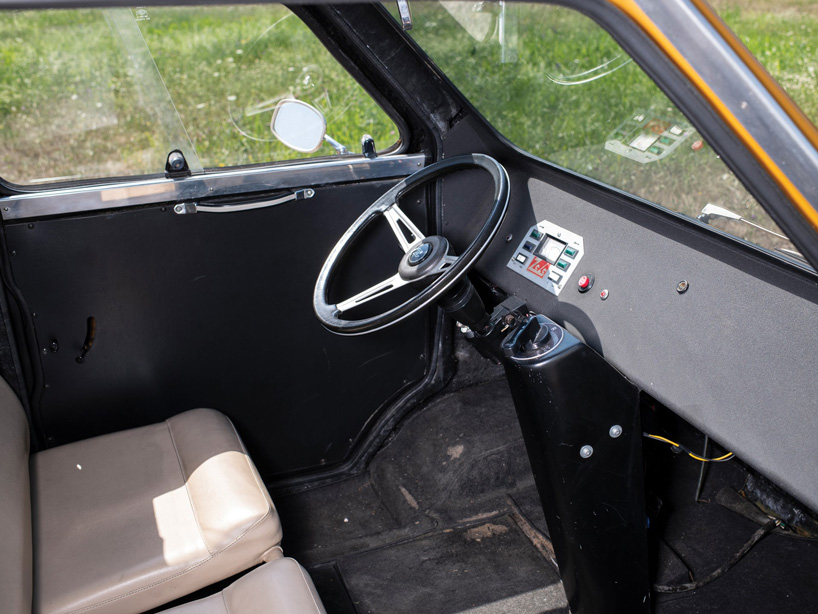 according to the current owner, this zele remained with its original owner for 11 years, who used the car regularly. after selling the car in 1985, it passed through two private collections before being purchased by the consignor. in 2011, it was subject to a nut-and-bolt restoration, and a photo album of the restoration process accompanies the car today.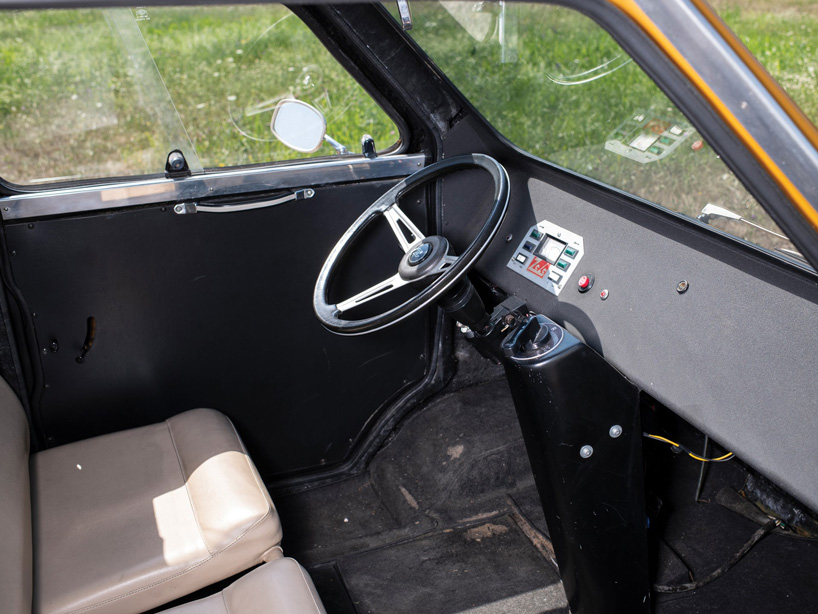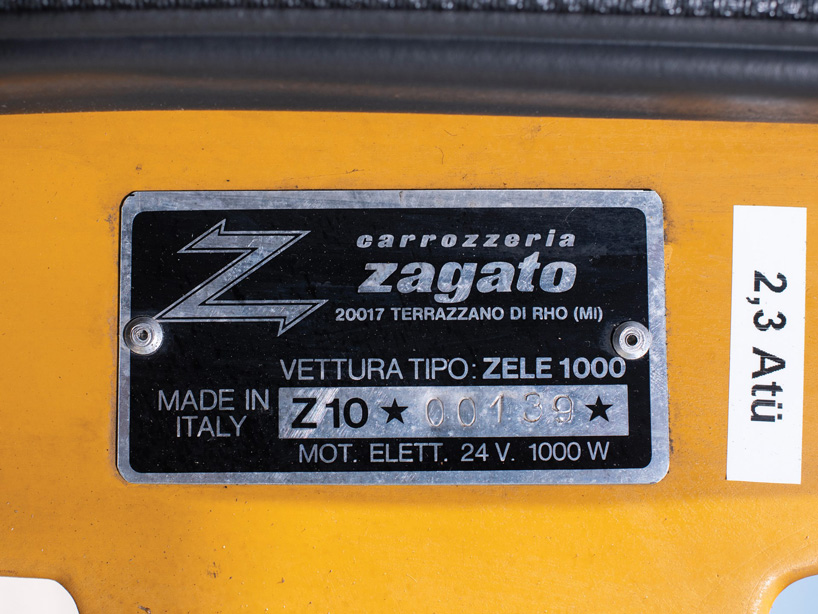 kieron marchese I designboom
sep 03, 2018