Few settings feel as relaxing, charming and energizing at the same time as the famed Sunshine Coast in Queensland, Australia and this is where you find the gorgeous Sunshine Beach House designed by PopovBass. This is a contemporary home that completely embraces the coastal chic appeal of the neighborhood and the white sands along with surf become a part of the overall narrative. Waves seem just a stone's throw away from the double-height living room that extends into the deck outside in a seamless fashion. With a double-story structure that also shapes the lovely deck, there is plenty of space to rest and rejuvenate here!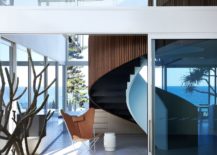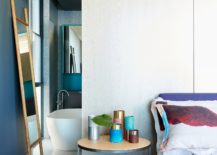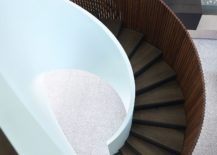 It is the lower level that contains the living room, kitchen and dining space with blue and white dominating the setting. A stylish wooden staircase with dark blue added to it becomes the focal point of the living room while the décor feels understated and smart. Breezeblocks keep away the harsh coastal winds while proper protection from rain makes this the perfect ocean-side house that can take the rough weather along with the good times. [Photography: Fiona Susanto]
RELATED: Otama Beach House Amalgamates NYC Charm With New Zealand's Coastal Serenity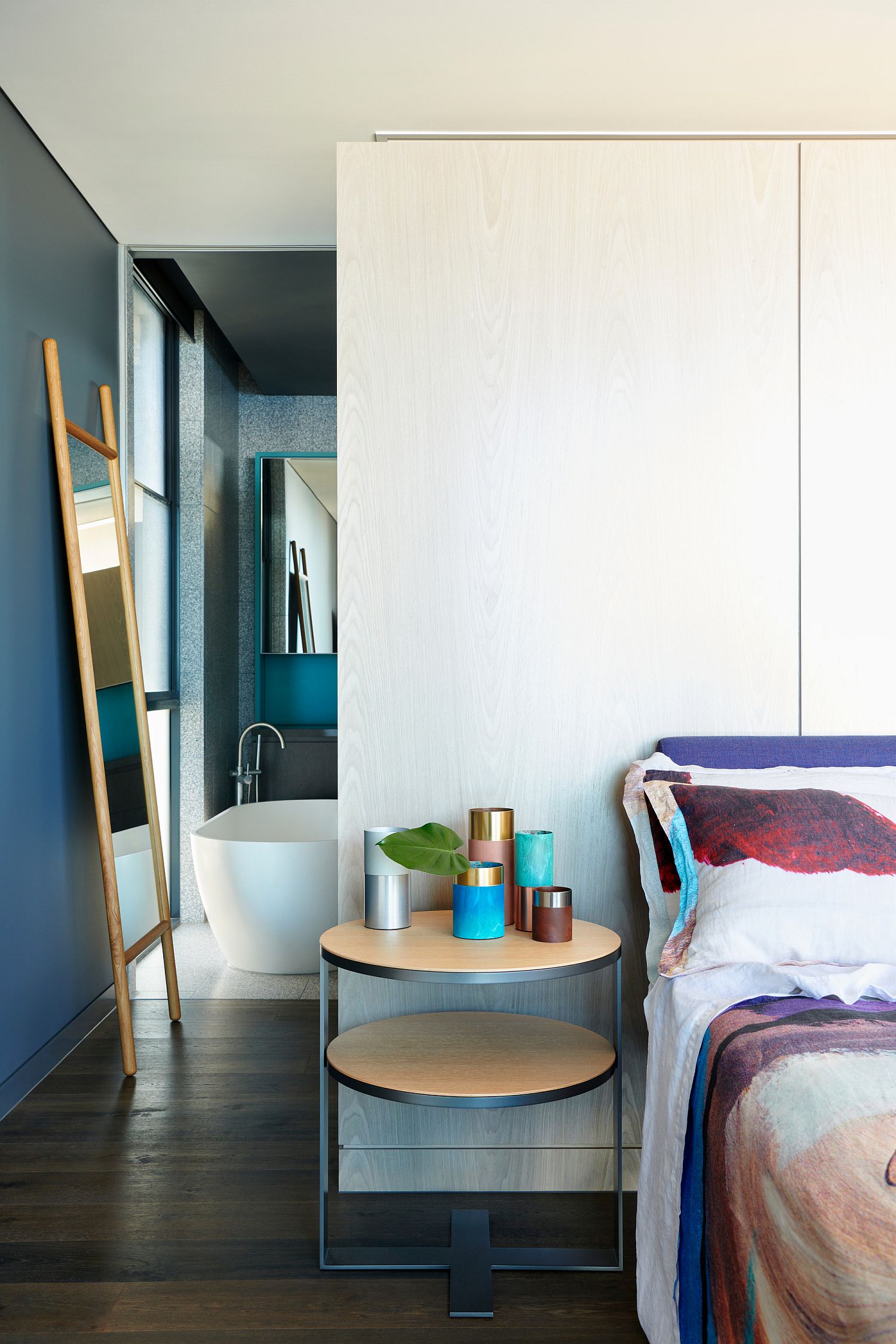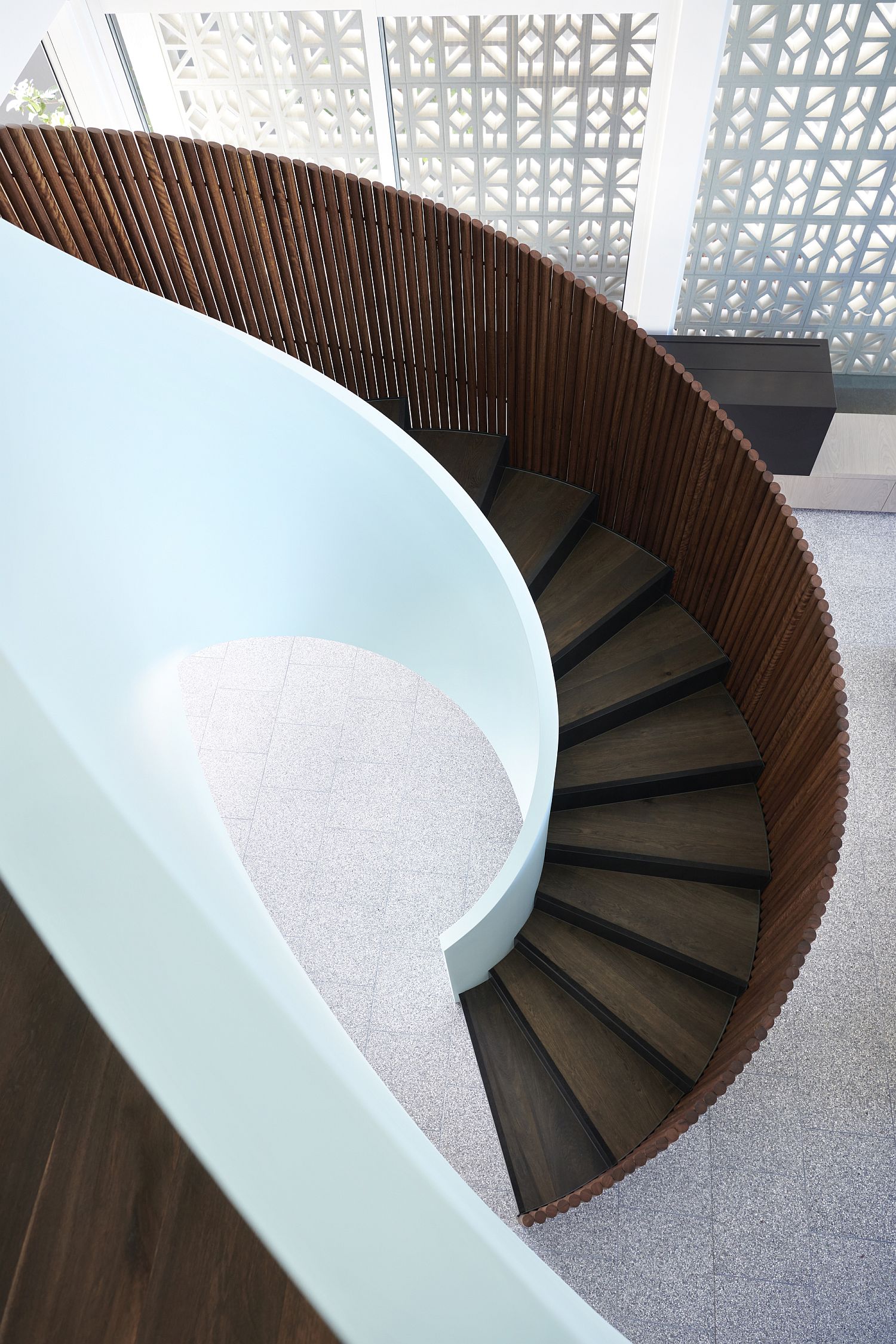 This upper level features a dark color tone externally as well, which is intended to make the house recede into the natural vegetation, respecting the views of both the neighbors and of passers-by on the beach. As a dominant characteristic of the design, the roof addresses the particular environmental considerations of this site.
RELATED: Enchanting Beach House Embraces Scenic Landscape with Understated Luxury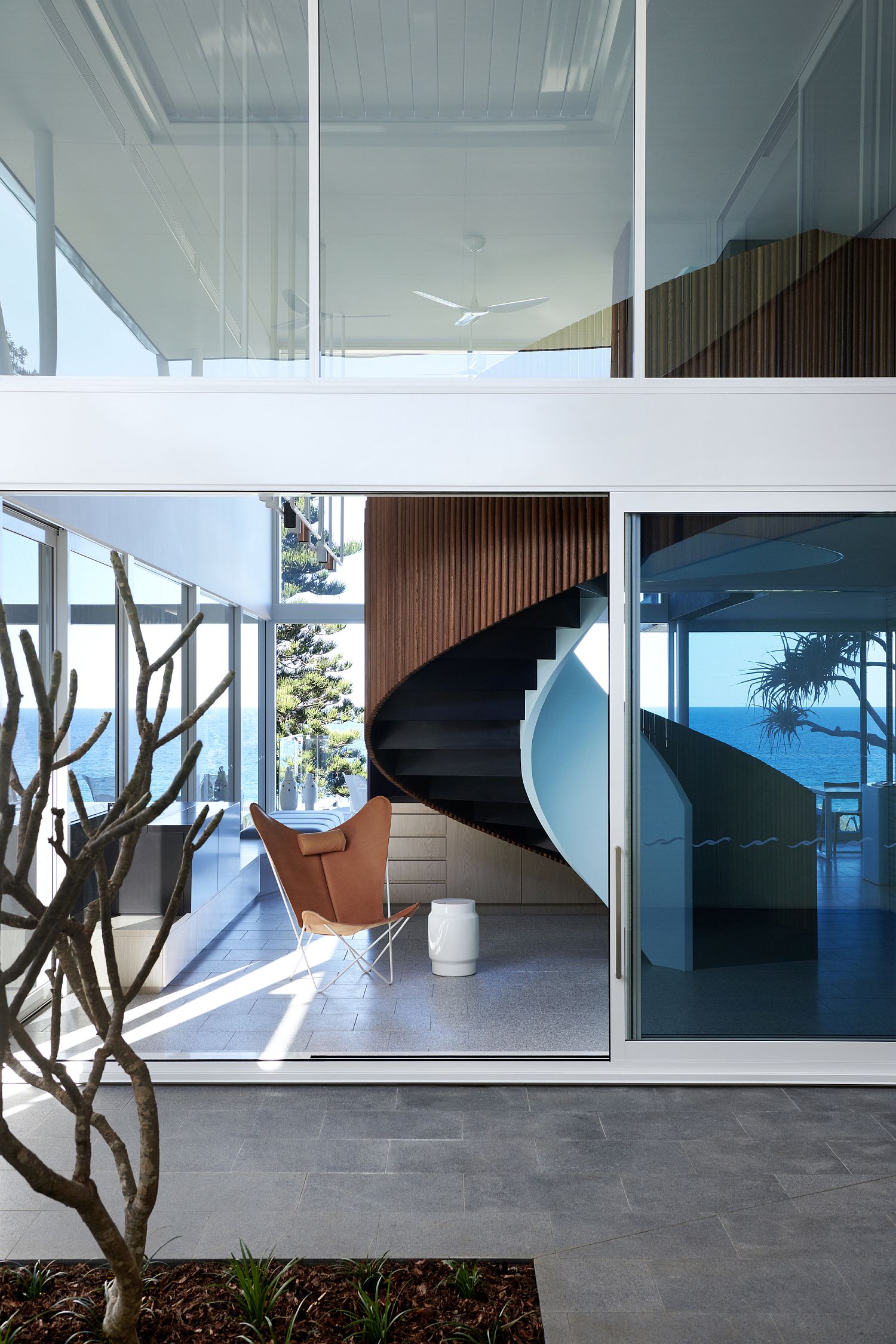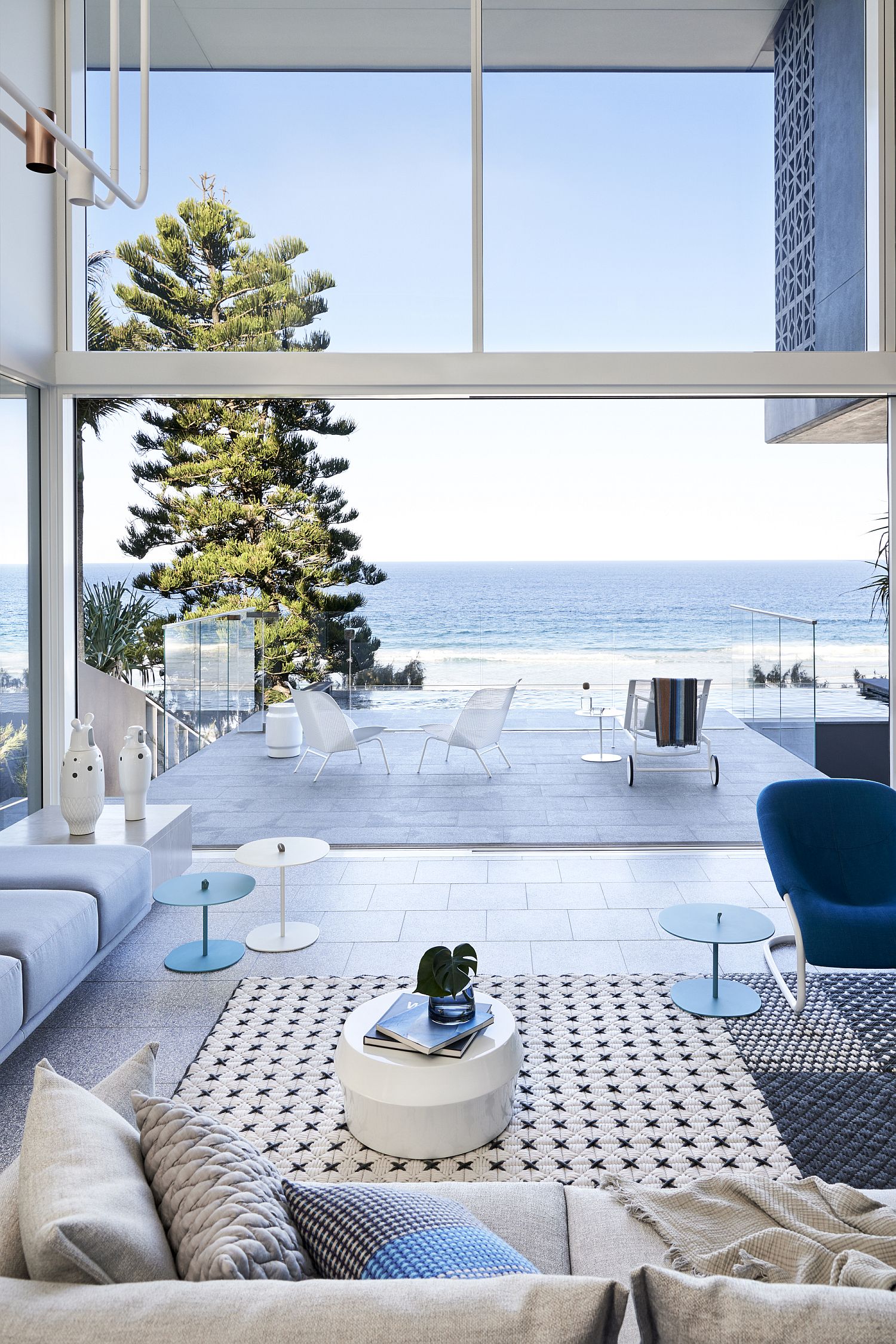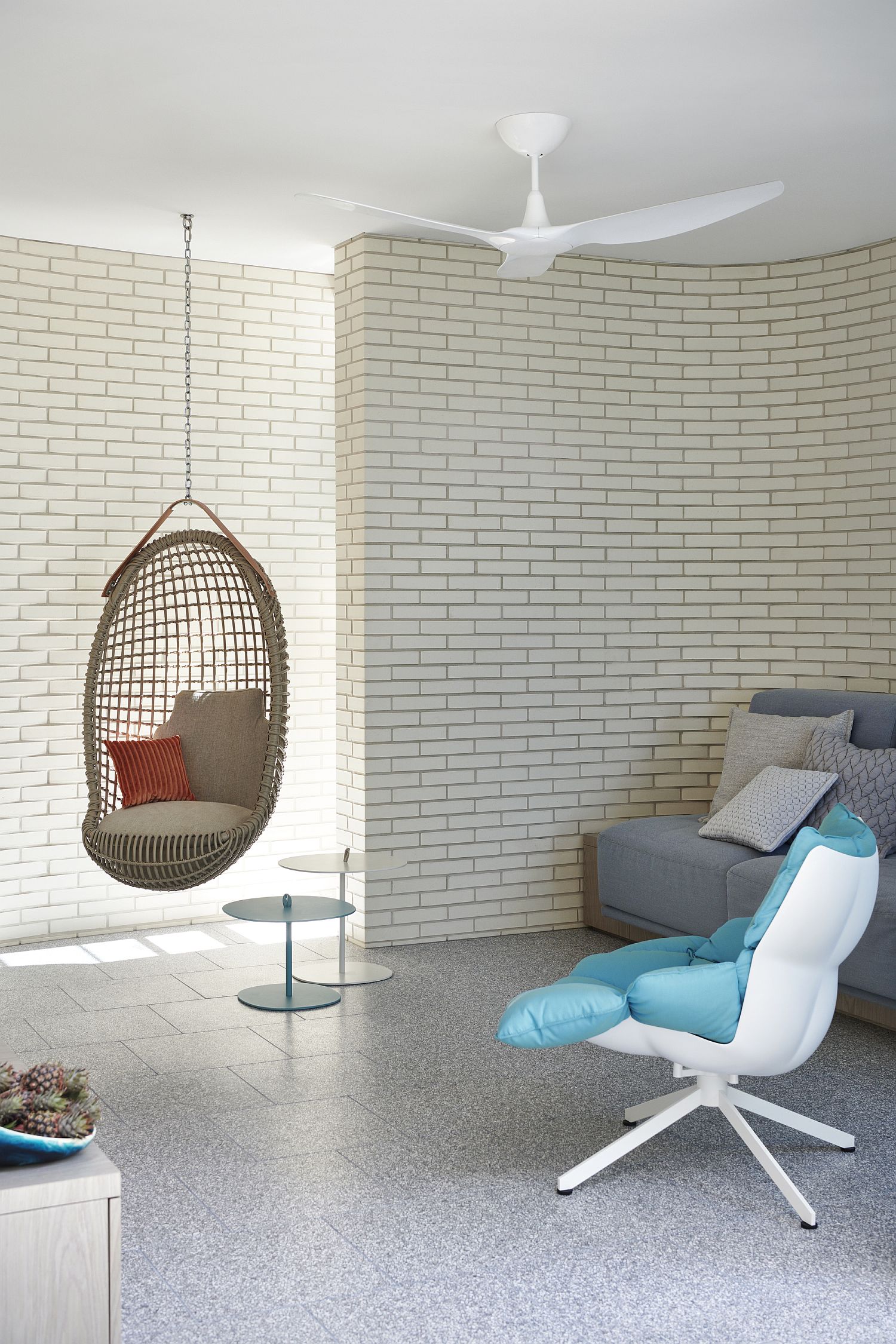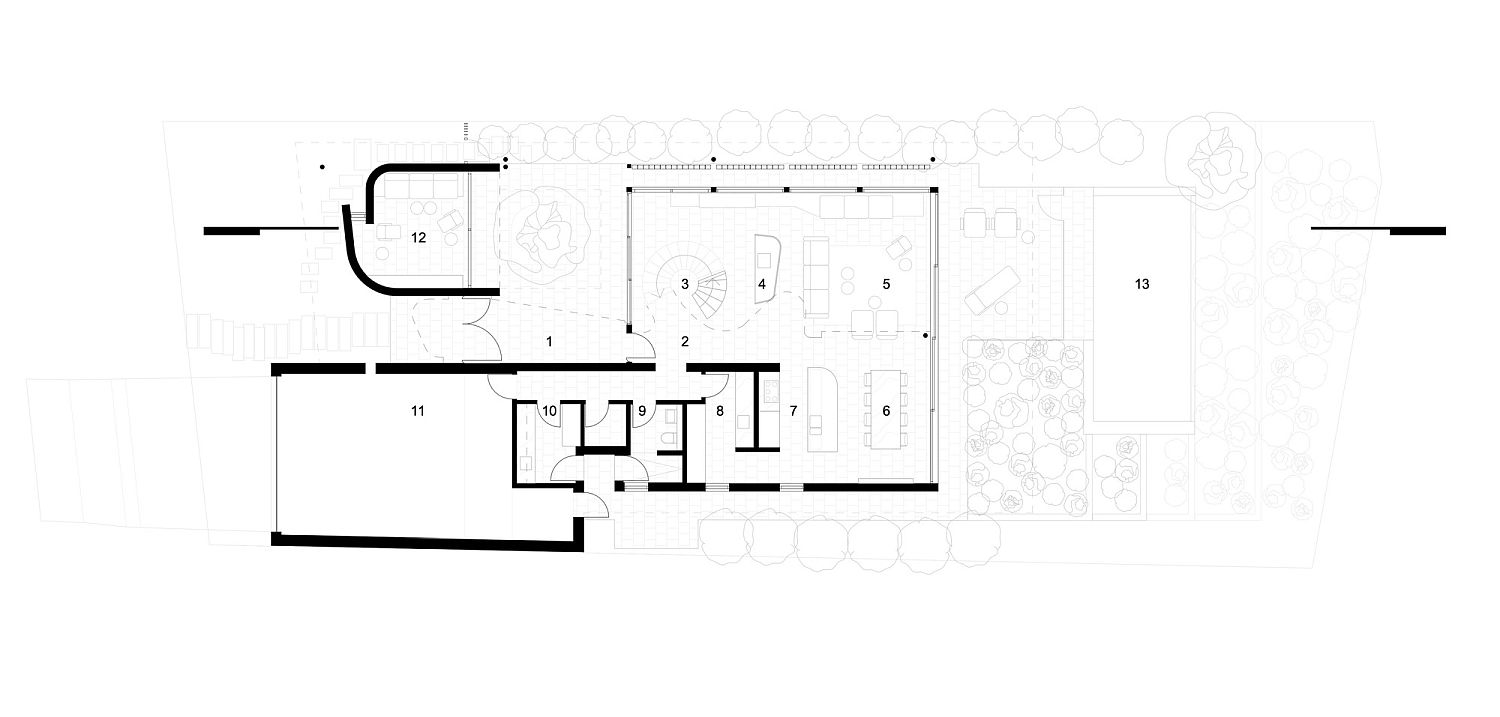 You're reading Brilliant Sunshine Beach House Embraces Sun, Sand and Surf with Coastal Charisma, originally posted on Decoist. If you enjoyed this post, be sure to follow Decoist on Twitter, Facebook and Pinterest.