A Victorian's Workers Cottage in the suburb of North Fitzroy, Melbourne, the Casa de Gatos designed by WOWOWA Architects is a gorgeously altered residence that has a style and aura of its own. Despite its limited size and special style requirements, the interior of this altered Aussie house feels modern and vibrant at every turn. The homeowners wanted a space that suited the special needs of their two dogs and cats along with a style that reflected their love for all things 'Spanish'. In came a fiery accent wall in bold orange along with bright pops of color elsewhere to bring a style change that is organic and engaging.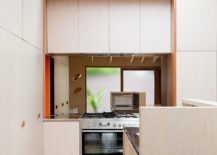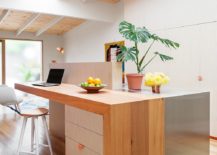 There was very little space to work with here and the use of white and wood color scheme throughout the house gives it a cheerful and spacious appeal. Also you have a series of smart windows and clerestory windows in the kitchen fill the interior with ample natural light at every turn. It is easy to fall in love with the bold character of the house and even the bathroom with its smart blue tiles and bright appeal makes a big impact almost instantly. [Photography: Martina Gemmola]
RELATED: Turning Heritage Melbourne Home into a Polished Modern Family Residence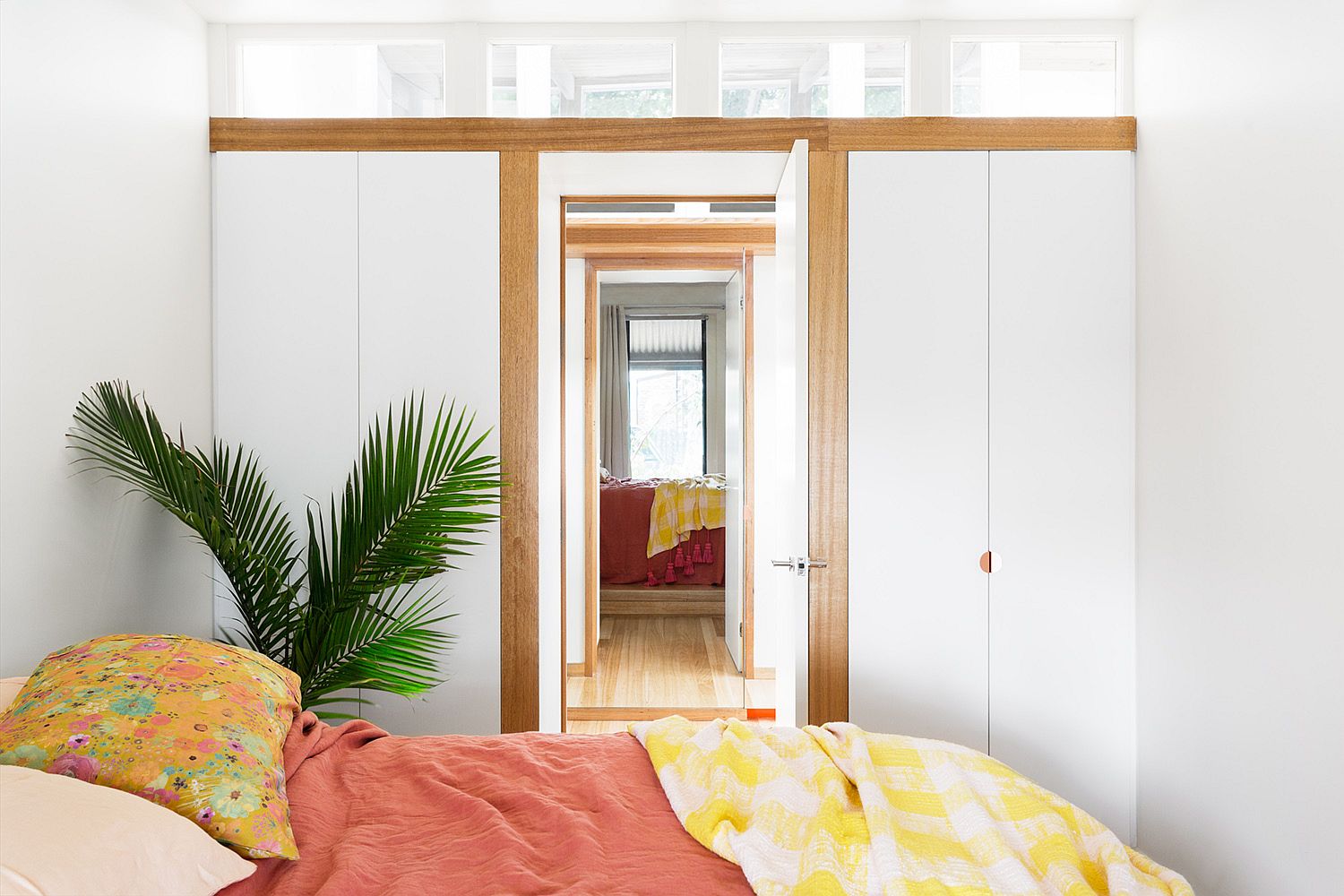 This tight-&-right project lands in a radically conservative place – being both brutal & sympathetic to the existing, to carve out a contemporary work-horse of a home within the confines of a small footprint, while bringing joy and delight to a six-inhabitant party.
RELATED: Modern Home in Melbourne by Robert Simeoni Blends Simplicity With Style
You're reading Colorful Fiesta Full of Spanish Flavor Unleashed Inside this Chic Melbourne Home, originally posted on Decoist. If you enjoyed this post, be sure to follow Decoist on Twitter, Facebook and Pinterest.