An amplified version of the architect's arched pavilion in New Canaan, Beck House has been expertly renovated and put back on the market.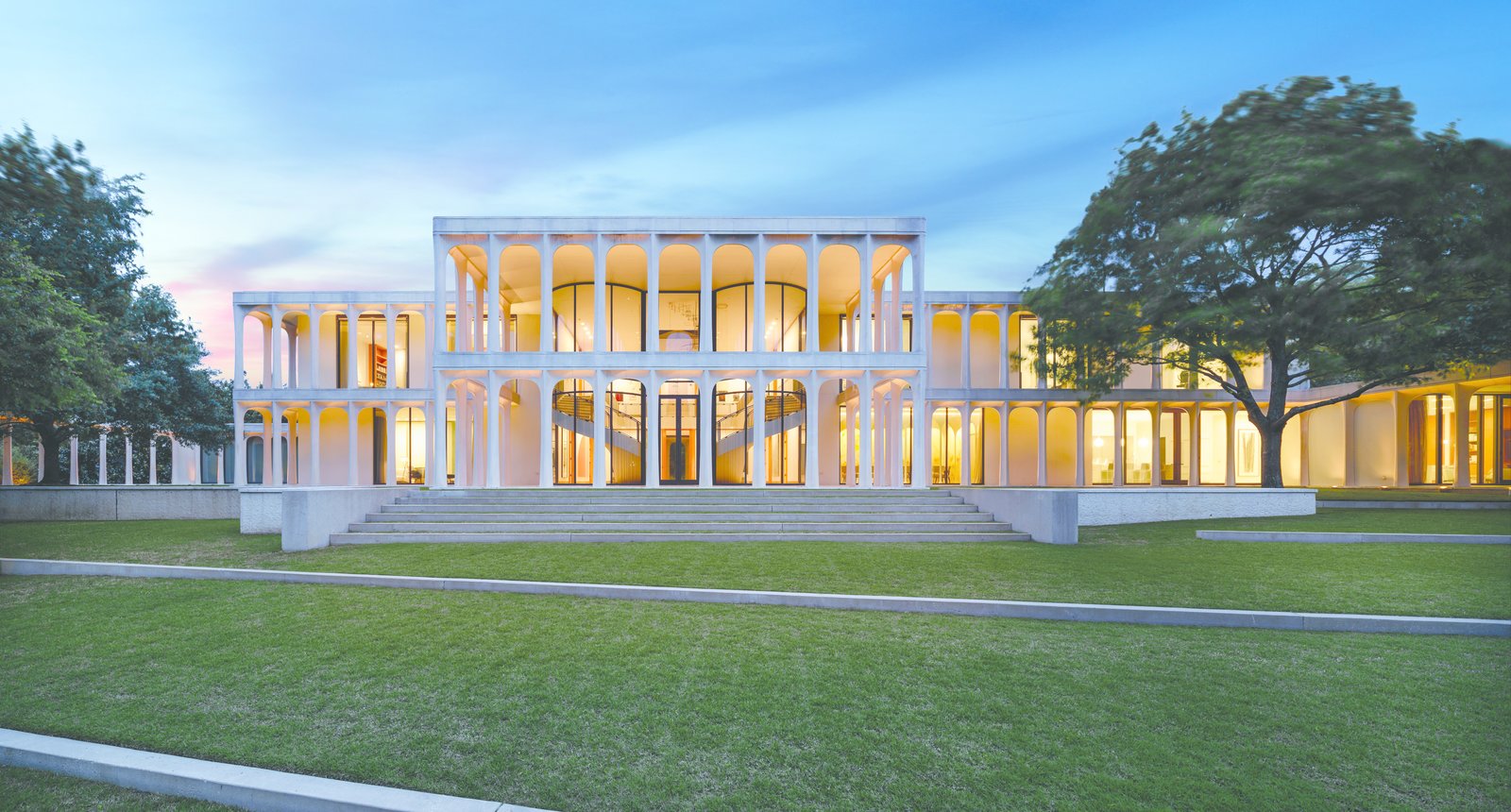 Philip Johnson's Beck House in Dallas is opulent, intriguing, and, thanks to a recent renovation, a bit less starchy than its 1964 self. The grandest residential accomplishment of the architect's New Formalist phase, it is a fascinating frozen frame in his chameleon-like evolution in architectural style.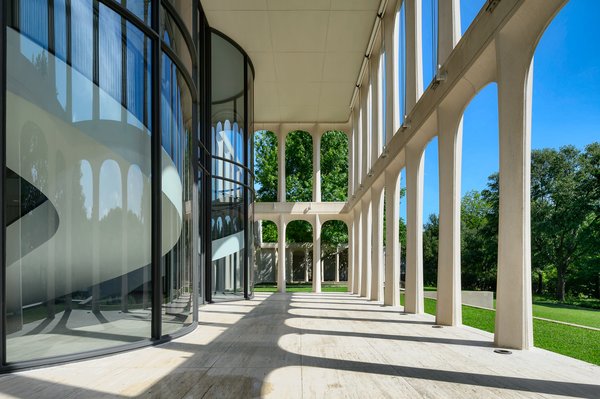 Originally built for philanthropist and entrepreneur Henry C. Beck Jr., the residence presents a classical colonnade of concrete arches that wraps a structure that is otherwise modern. It clearly resembles Johnson's Pavilion in the Pond at his Glass House in New Canaan, Connecticut, but not at Lilliputian scale; there is no need to stoop. These arches are an amplified version of what appears in the Amon Carter Museum, the New York State Theater, and other projects of this period.
One line seems to dog the house in the last decade—the New York Times mused that "there's something almost campy about the Beck House's grand proportions and the relentlessness of its arches." Its seemingly incongruous flamboyance, however, doesn't take into account the flourishes of the local neighborhood, Preston Hollow, and also seems restrained compared to Johnson's later works (a prime example is his Crescent complex in Dallas).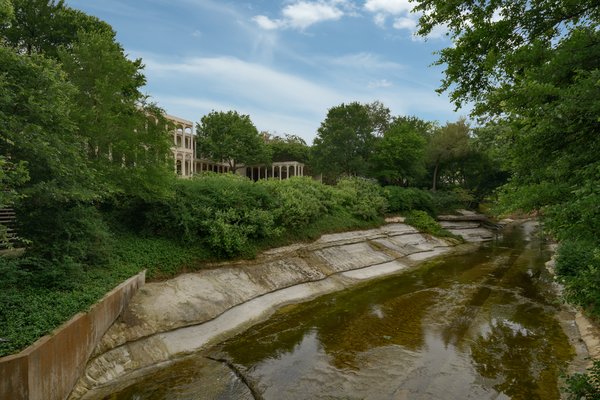 There are certain elements that point to grandeur: Beck House is sited on a four-foot plinth that didn't provide any direct access to the creek behind, with separate drives for the Becks and their servants, and a servants' wing not entirely connected to the rest of the house. But these fusty elements, perhaps discordant with a former pecan grove in Texas, have largely been sheared in a very tasteful and respectful renovation by Bodron+Fruit, finished in 2008.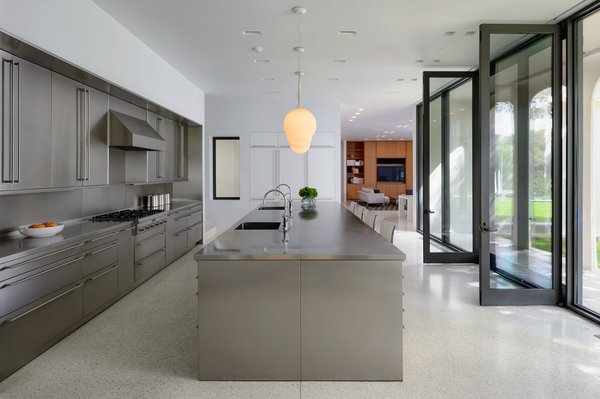 See the full story on Dwell.com: Philip Johnson's Only Dallas House Asks $19.5M