Punta Caliza on the island of Holbox only offers 12 rooms so that guests feel like part of the family.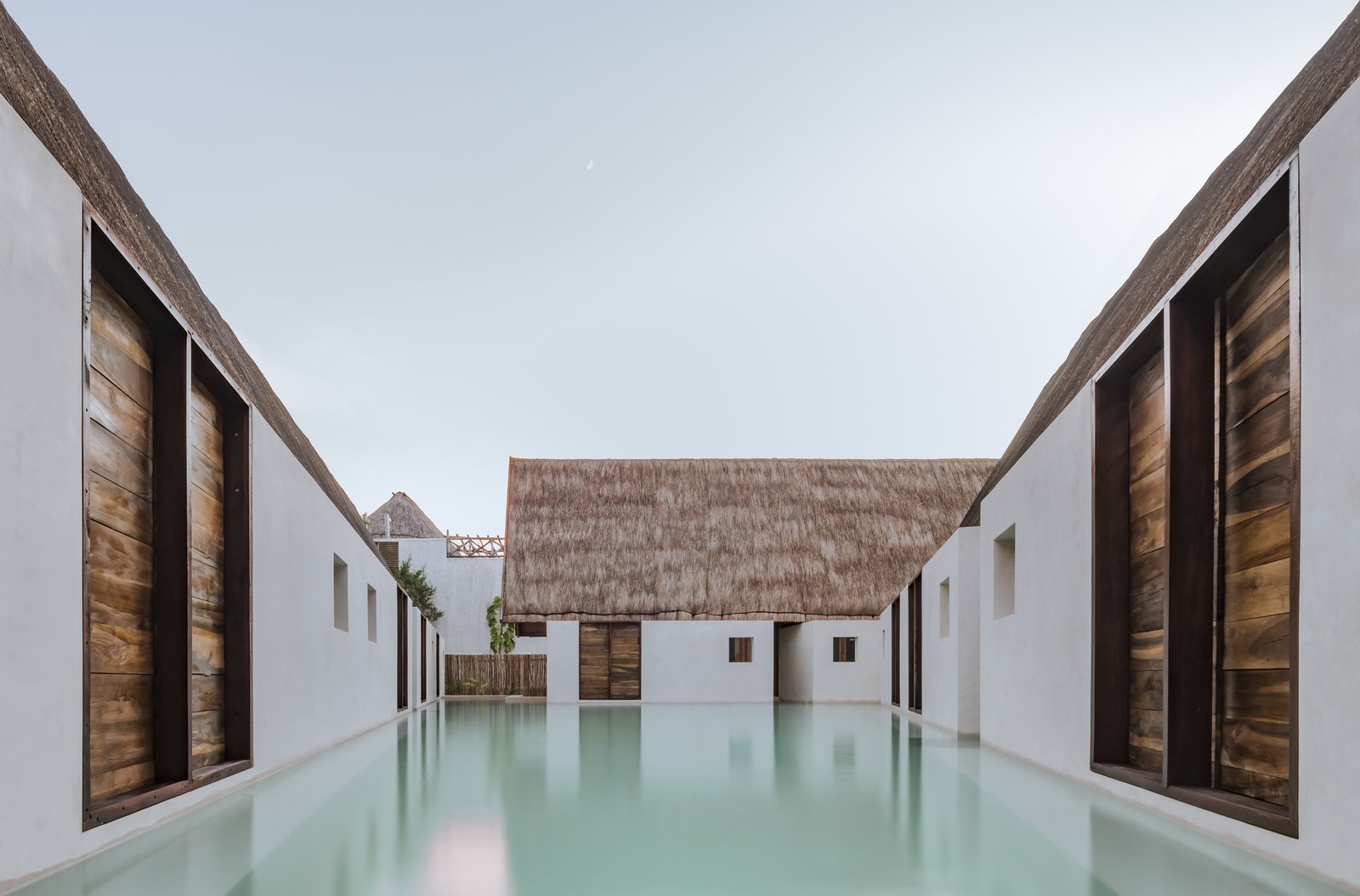 Cradled by the turquoise waters off the Yucatán Peninsula, and colored by the verdant greenery of the surrounding Yum Balam Nature Reserve, the Mexican island of Holbox immediately feels like a departure from the crowds of nearby Cancún and Tulum. It takes a plane, a two-hour car ride, and then a ferry just to get here, but that's part of the allure at family-owned hotel Punta Caliza—it's as much of a literal separation from the "scene" as it is a figurative one.
"Holbox is a small, pedestrian island surrounded by mangroves and sandy roads," Claudia Muñoz, a collaborator on the construction of the hotel, says.
Besides being secluded, the hotel also feels like a well-kept secret, as the Muñoz family built it for a lucky handful of visitors. There are only a dozen rooms on the property, which was thought of as a way to make this getaway feel like a family vacation.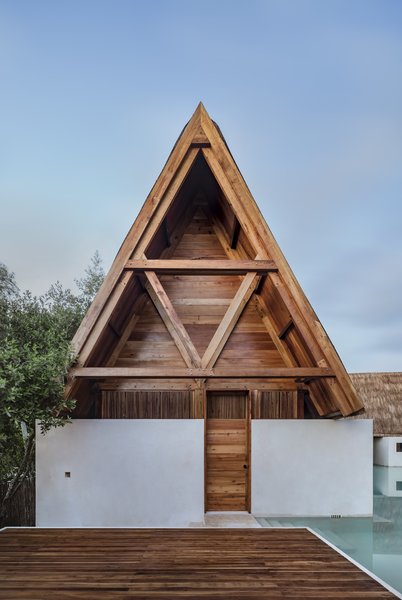 "Before we even started thinking about Punta Caliza, our dream was to have a house with some rooms to rent where we could share stories and drinks with our guests," says Muñoz. "Having 12 rooms gives us the opportunity to meet all of our guests and create relationships with them. It also allows our guests to befriend each other. I love seeing them in town having dinner or dancing at the local bar."
And to further that homespun feel, the family relied on a construction ethos that valued local supplies and community-driven design. Each of the 12 guest rooms are connected by a swim-in, swim-out pool, and its own sky-colored water contrasts with the wooden details of the private spaces.
See the full story on Dwell.com: This Family-Owned Hotel on a Mexican Island Is as Enchanting and Intimate as it Gets
Related stories:
20 High-Tech Accessories That Make Travel a Breeze
How Sweden Harnesses Democratic Architecture and Design For the Common Good
This Otherworldly Museum in China Is Buried Beneath the Earth