If there is one color that adds cheerful charm to the modern interior, then it is yellow at its sunny best. Of course, using yellow in a judicious manner is much harder than it sounds. But this innovative office space designed for a renowned Madrid-based Publishing Company showcases how yellow can be the 'hero' of your interior with its awesome use of the color. Set in a busy neighborhood of Madrid, the 200 square meter office was revamped extensively as the same space was used as a restaurant previously. FRPO Rodriguez & Oriol made extensive use of the seven balconies that connect the interior with the street and you have a setting that feels both contemporary and dashing.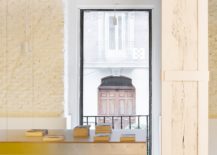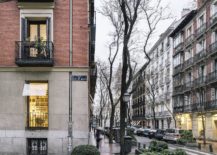 The office is nestled inside a 100-year old heritage building of Madrid and on a mezzanine level that sits above the street. This not only gives those inside a sense of calm, but also combines traditional design with contemporary ease in a seamless fashion. White is the color of choice for half the interior while bookshelves and other half of the office are engulfed in yellow. There is a balance between the understated and 'over-the-top' here with both finding equal room.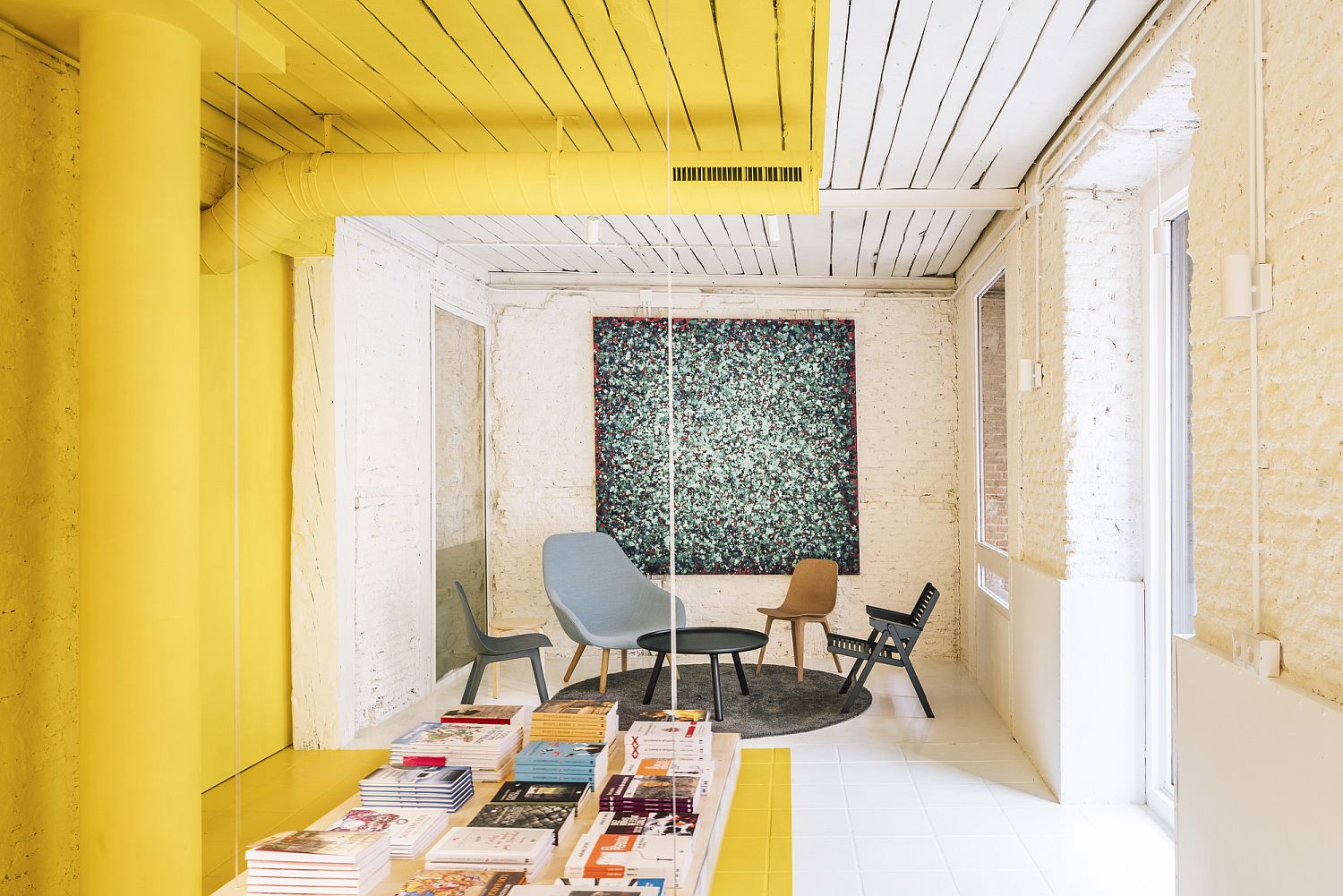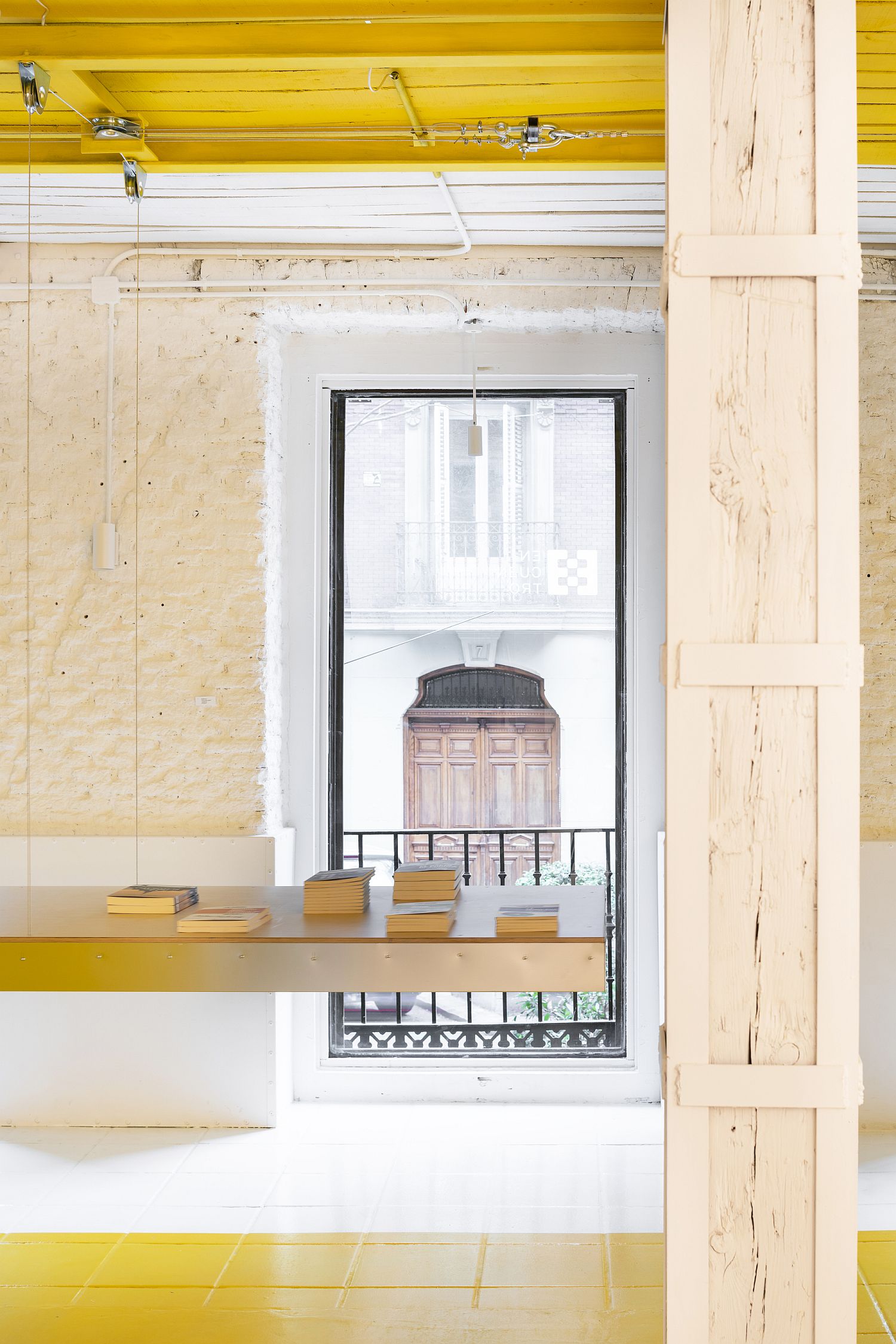 The focus of the design was to bring frugality, a sense of exclusivity and plenty of flexibility to the design with moving away from the roots of the neighborhood. This is a office that is bound to shine brightly even on a dreary winter day! [Photography: Imagen Subliminal]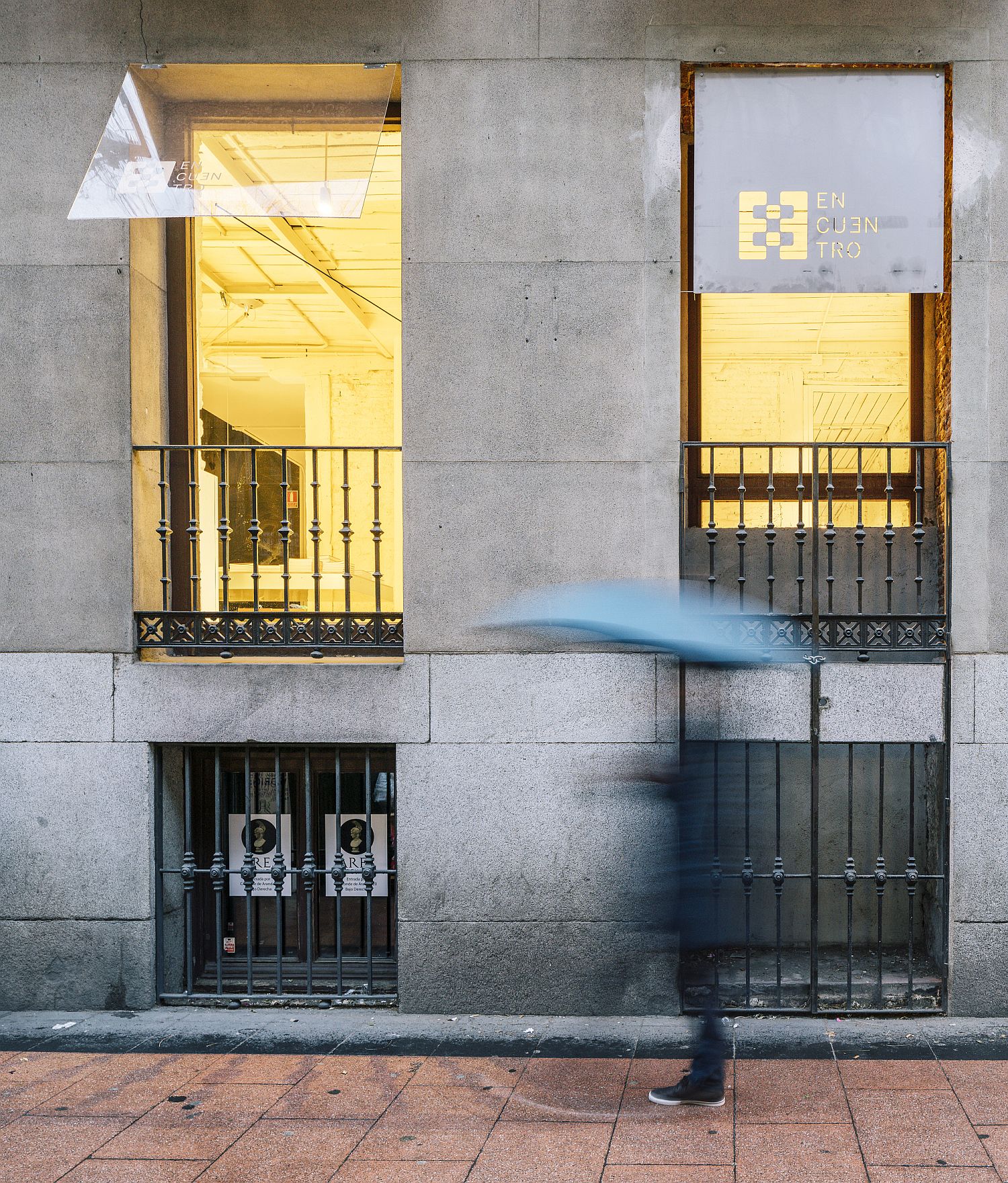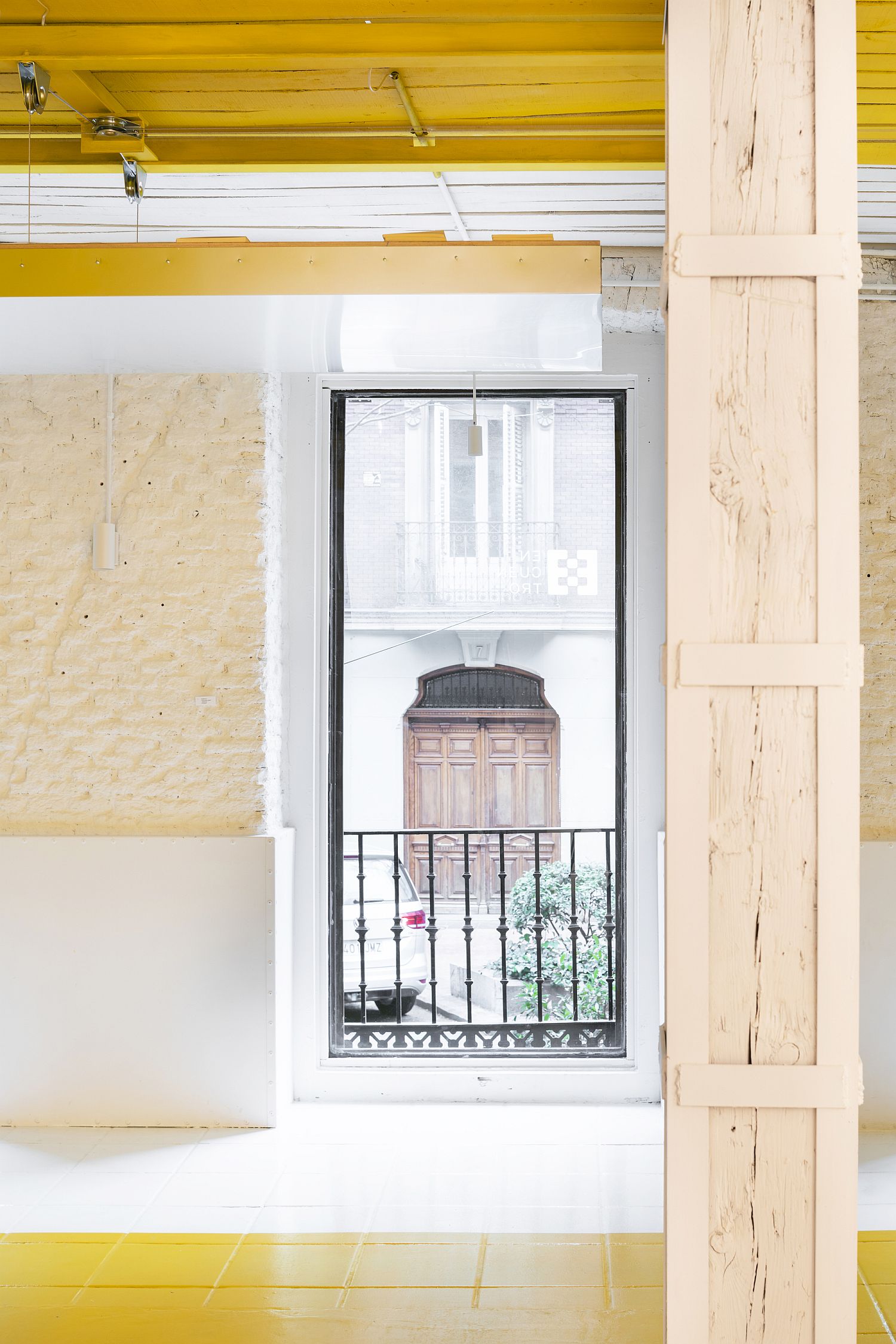 You're reading Amazing Use of Yellow for Office Interior: Meeting Space in Madrid, originally posted on Decoist. If you enjoyed this post, be sure to follow Decoist on Twitter, Facebook and Pinterest.