We admire designs that bring in contrasting styles, finishes and even stitch together inspirations from different eras. But this becomes an even more challenging task when you wish to combine traditional Japanese style with modernity and wish to do so in a heritage setting Down Under in Sydney! That is just what you get with the Machiya House designed by Downie North Architects; a fabulous blend of the contemporary and the oriental on a budget that is not one bit extravagant. The street façade and the front rooms of this Aussie home were largely left unaltered with a new master retreat, study, dining area, kitchen and living space in the rear extension.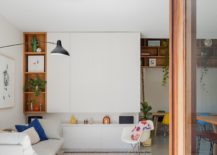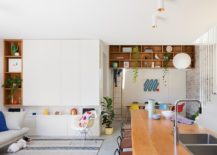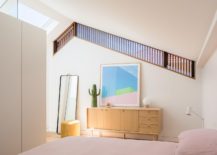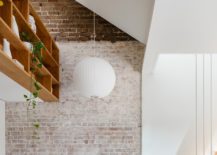 On the upper level that feels like an extended attic space, you have the spacious master suite along with additional storage areas and smart shelving. The flow between the interior and the exterior is enhanced using a gorgeous rear yard and the new L-shaped addition ensures that the street façade of the heritage home is left as undisturbed as possible. White and wood is the color scheme of choice inside and you have exposed brick wall sections and a bit of greenery providing lovely contrast. [Photography: Katherine Lu]
RELATED: St Kilda East House: Budget Family Home Combines Classic with Contemporary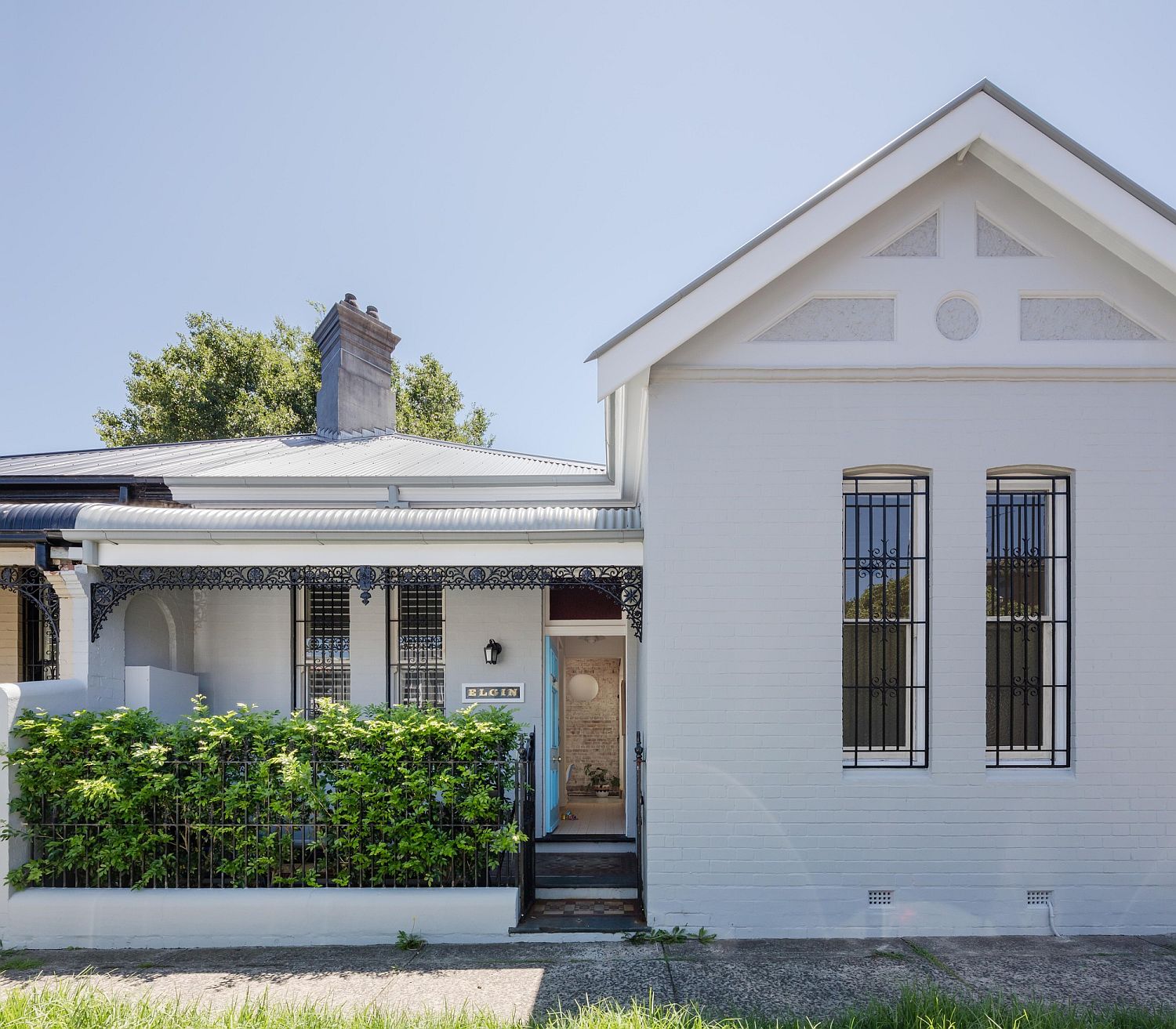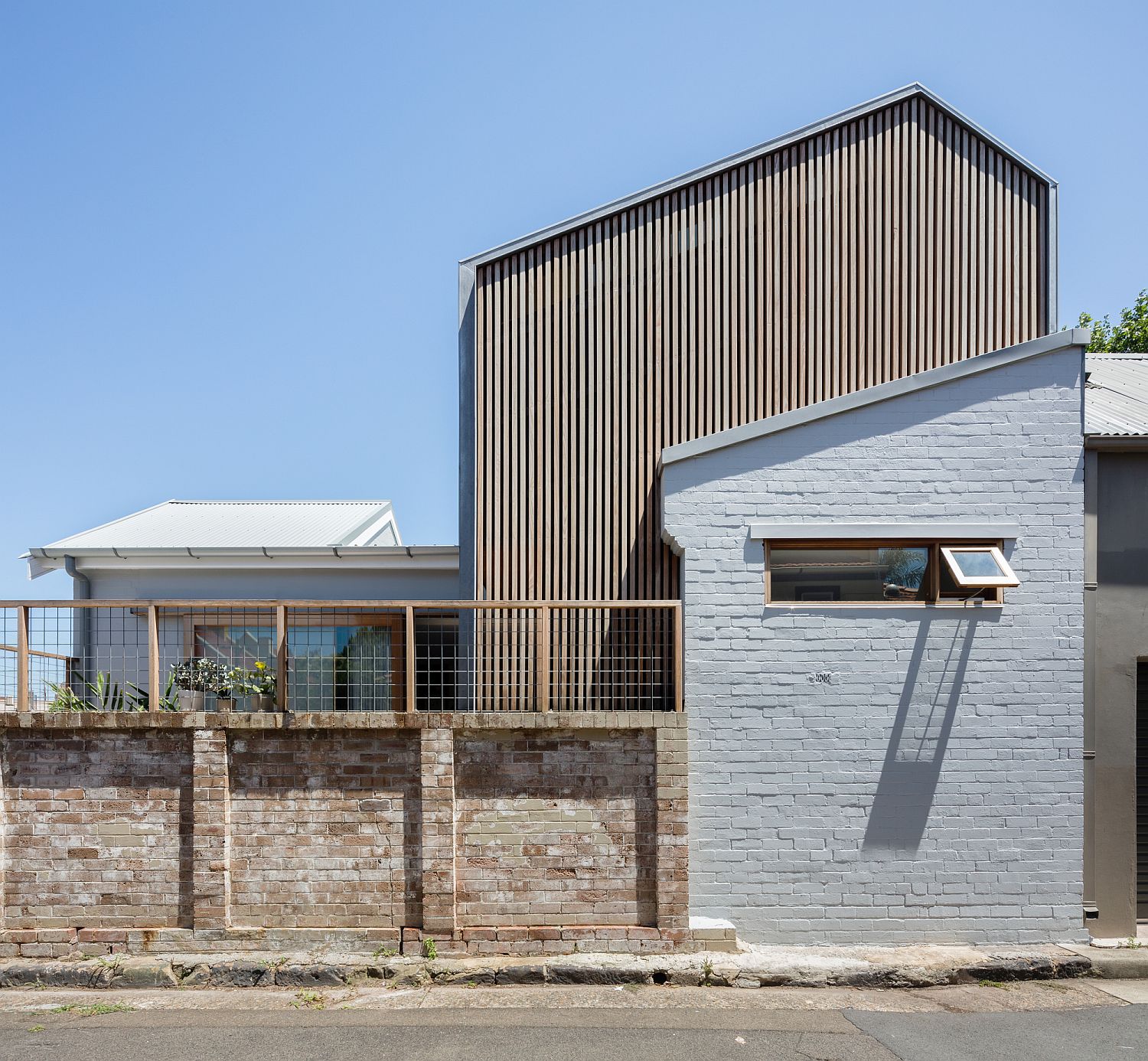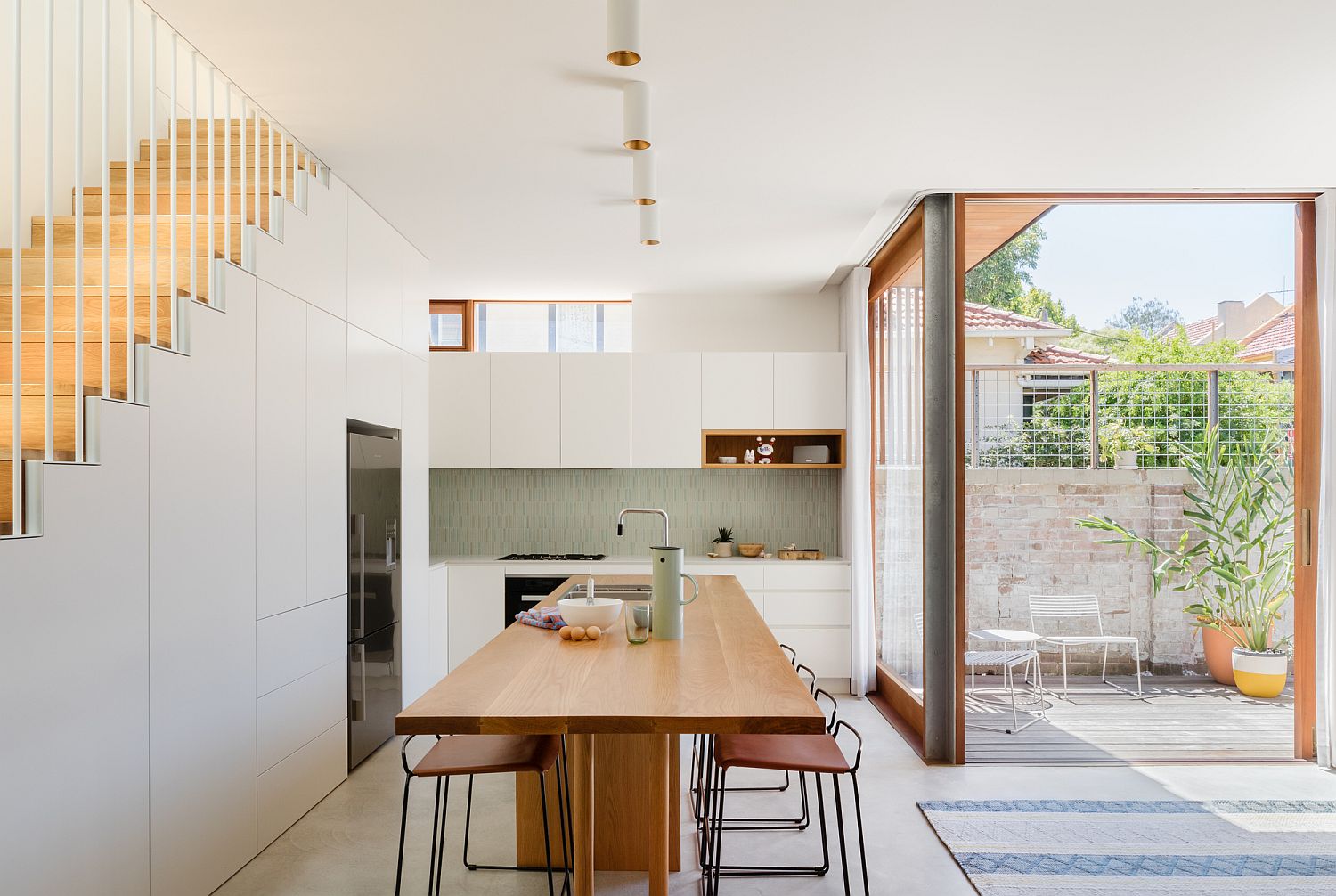 From the main street, the new first-floor appears no more conspicuous than an attic extension, its walls, and roof wrapped in standing seam metal cladding. From the laneway, the addition is screened with a veil of hardwood battens and framed in galvanized steel – a nod to Balmain's industrial past. At night the cedar framed windows glow, lantern-like, signaling occupation.
RELATED: Inspired by a Heritage Backdrop: Contemporary Family Home in Melbourne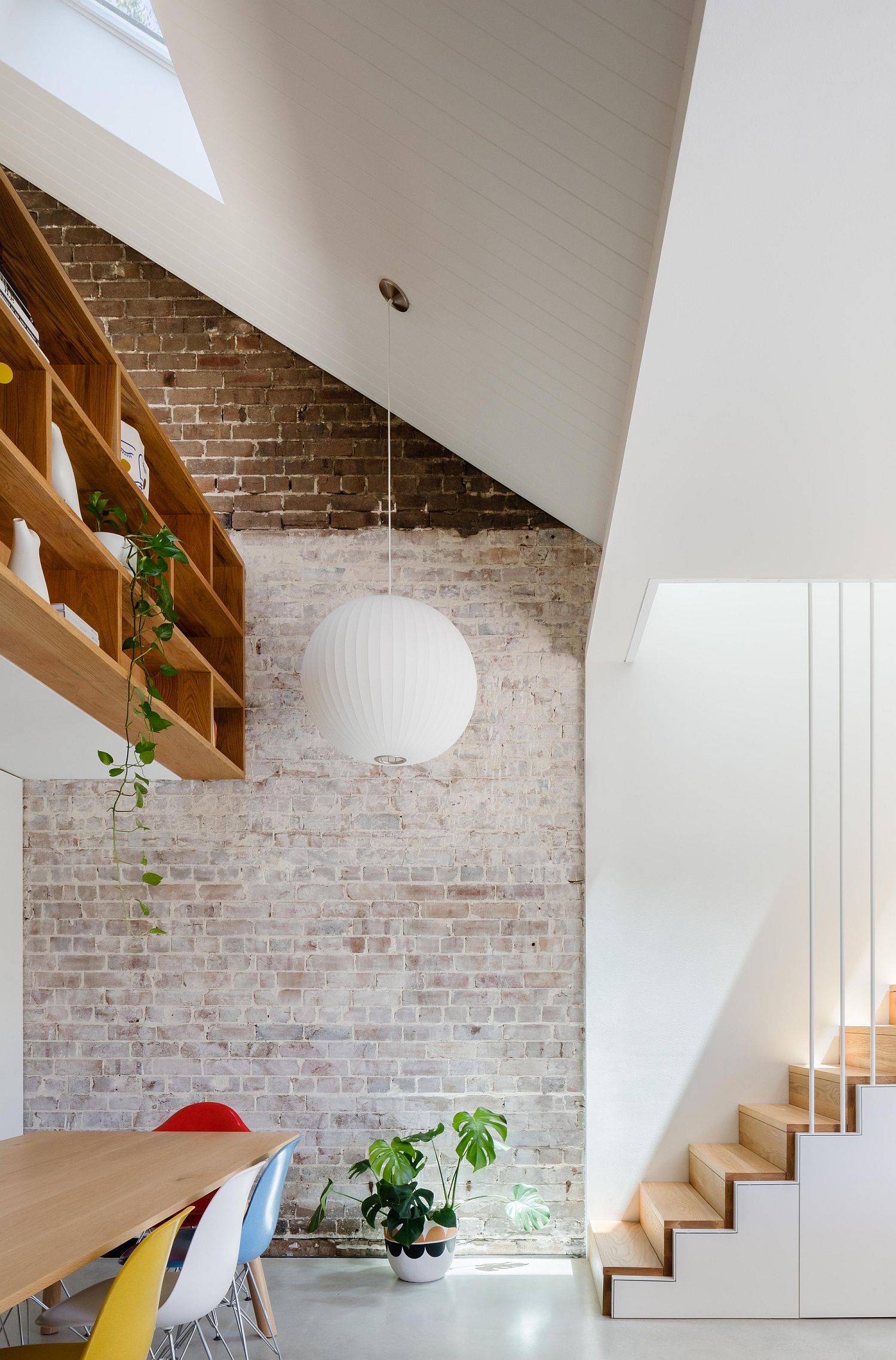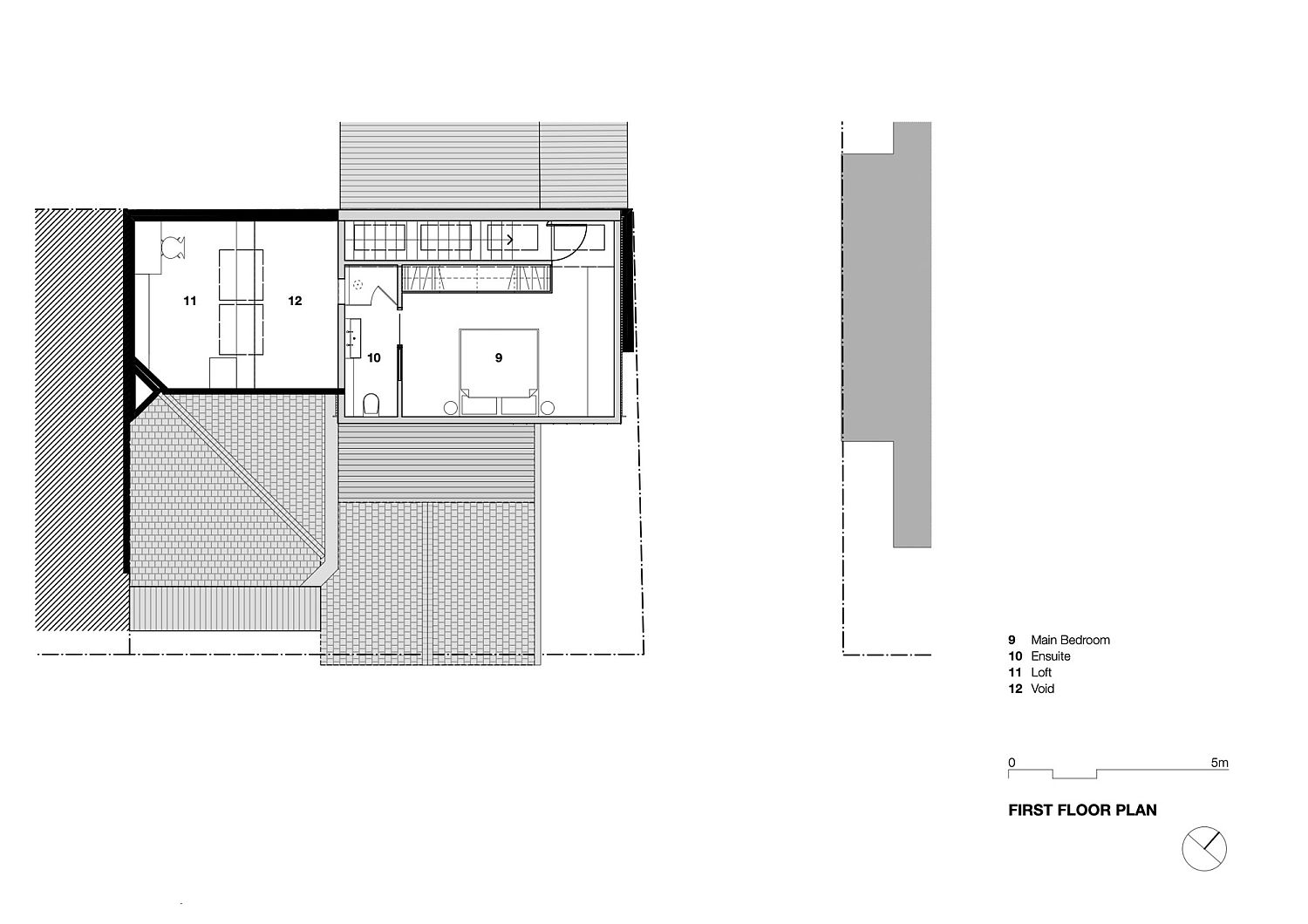 You're reading Budget Renovation of Sydney Home Brings Japanese Charm to a Heritage Setting, originally posted on Decoist. If you enjoyed this post, be sure to follow Decoist on Twitter, Facebook and Pinterest.