The ocean can be addictive and once you fall in love with it, staying away can be really, really hard. Designed by Crosson Architects for a homeowner who has spent much of his life in the boat-building industry and on the high seas as well, the F304 House is one that brings life on the ocean to its edge. It was crafted keeping in mind the special needs of a house that sits just a few meters away from the ocean's edge and also the need to bring nautical design into a contemporary setting. The result is a multi-shelled stunning house where weathered steel and glass on the outside and cozy wooden panels on the inside leave you spellbound.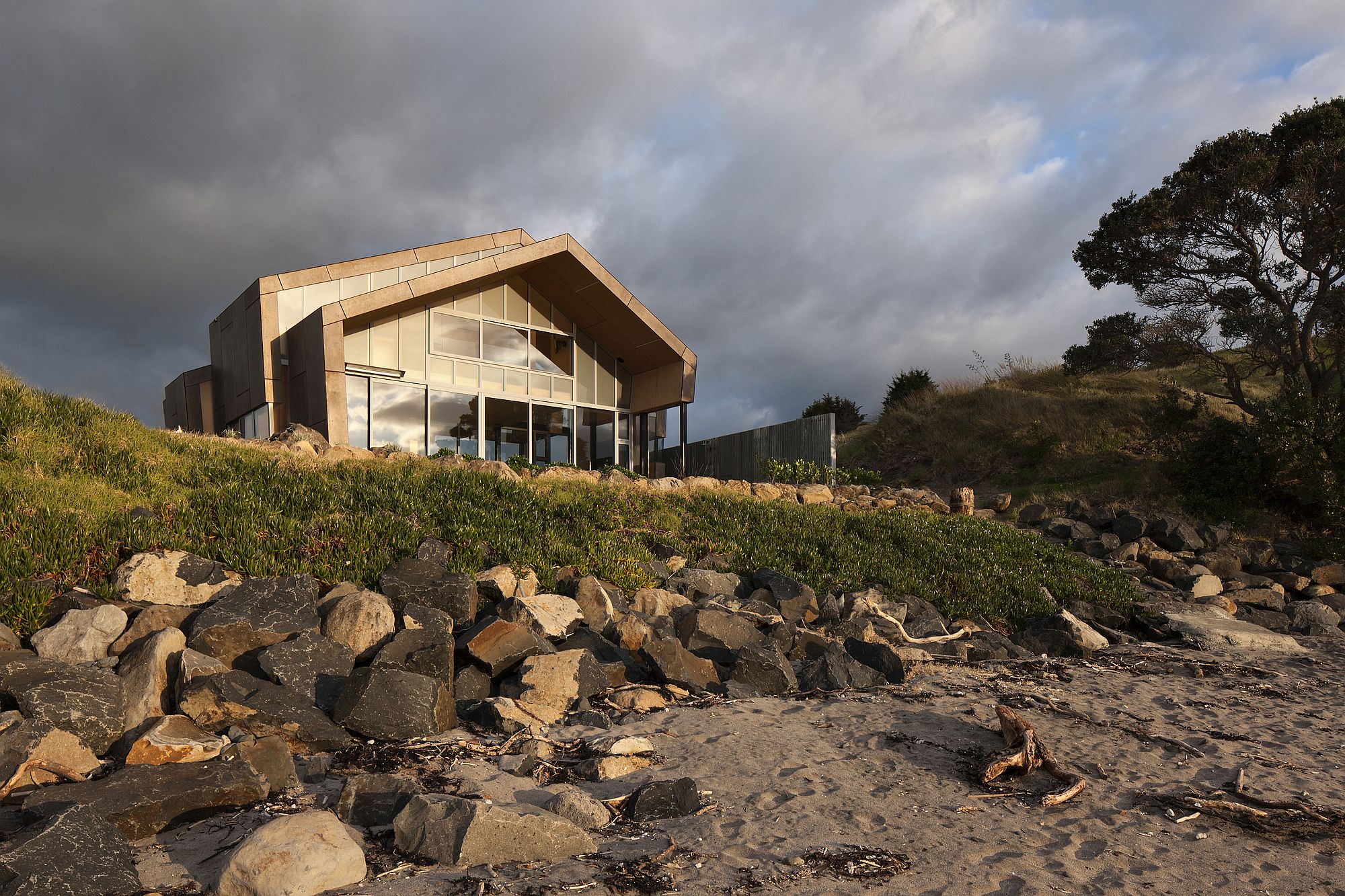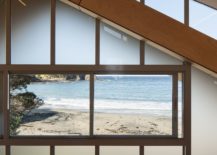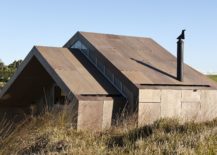 This New Zealand house has a design that borrows from the segmented form of a sea crustacean and each shell seems to add more space and style to the interior. It also brings natural light into every part of the house with artificial lighting creating a warm, cozy silhouette after sunset. A wall of glass along with sliding glass doors connects the interior with the elements outside at the rear while the street façade itself remains stoic and private.
RELATED: Stunning Contemporary Home Inspired by Yachts: Lavish Life in Greece!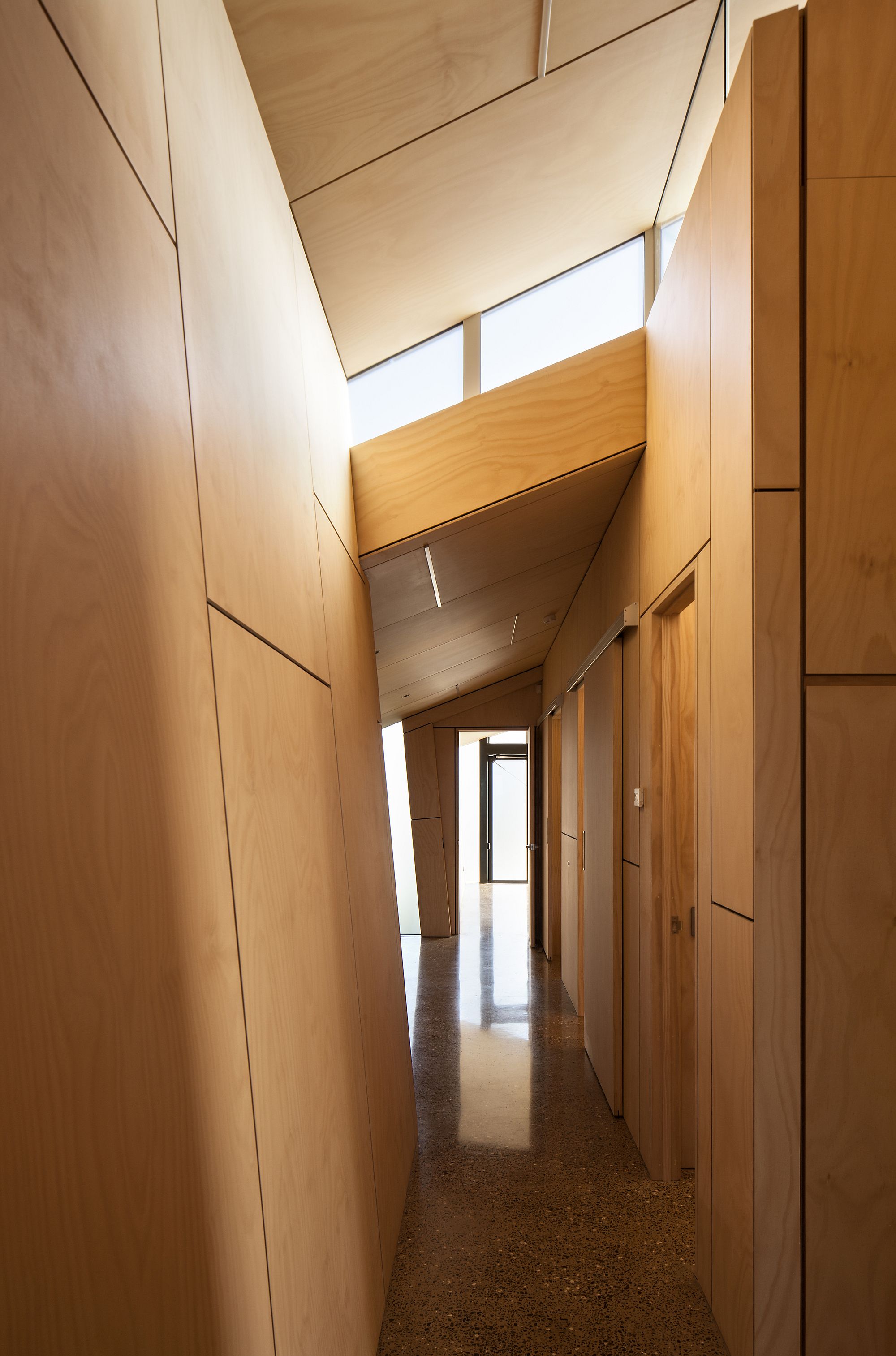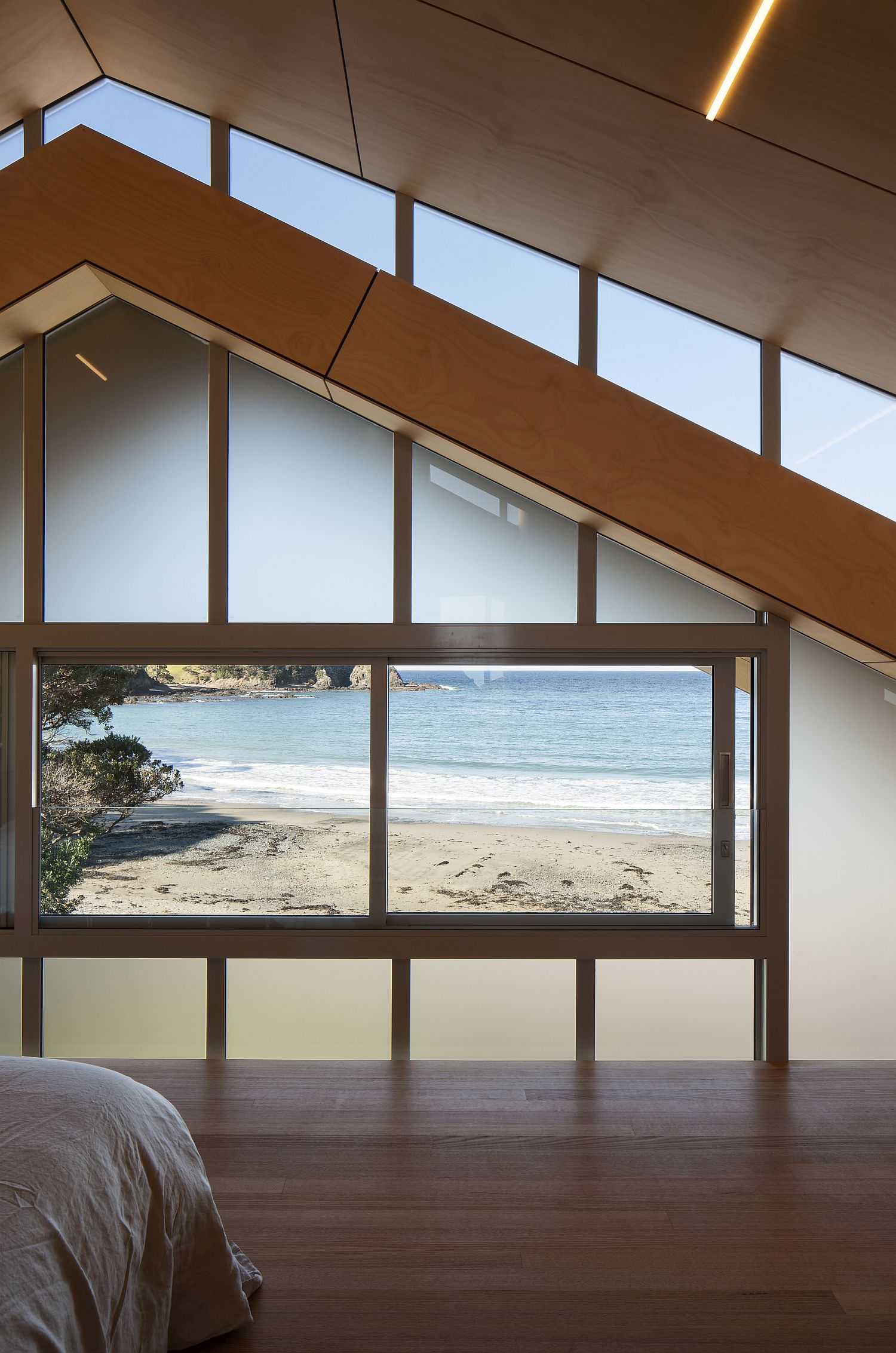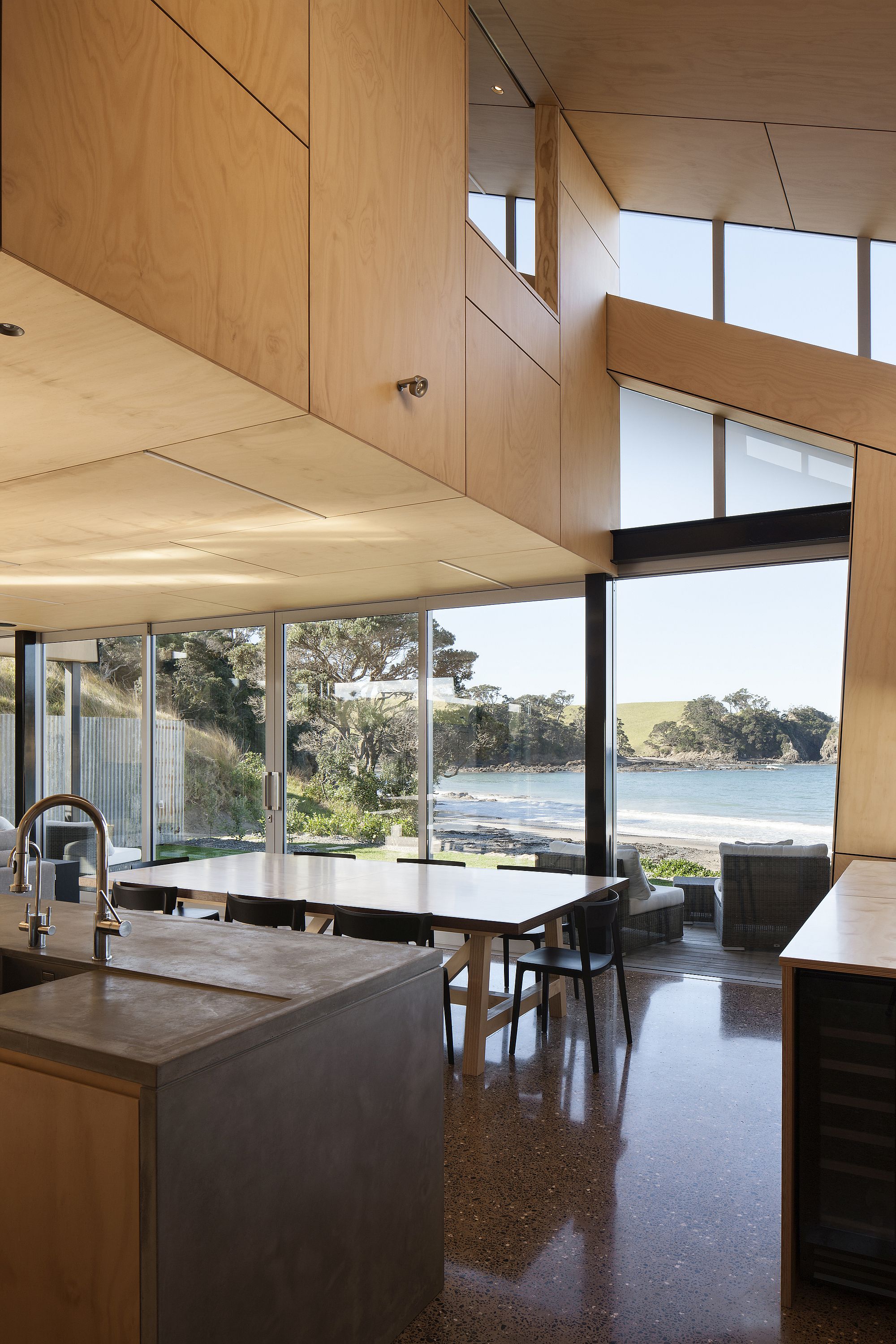 Weathered steel not only blends into the colors of the coastline, but also offers a sturdy exterior material that can withstand the damp ocean breeze and its impact for years to come. Just like an old shipping vessel on the ocean's edge, this is a home that is filled with the spirit of the seas! [Photography: Simon Devitt]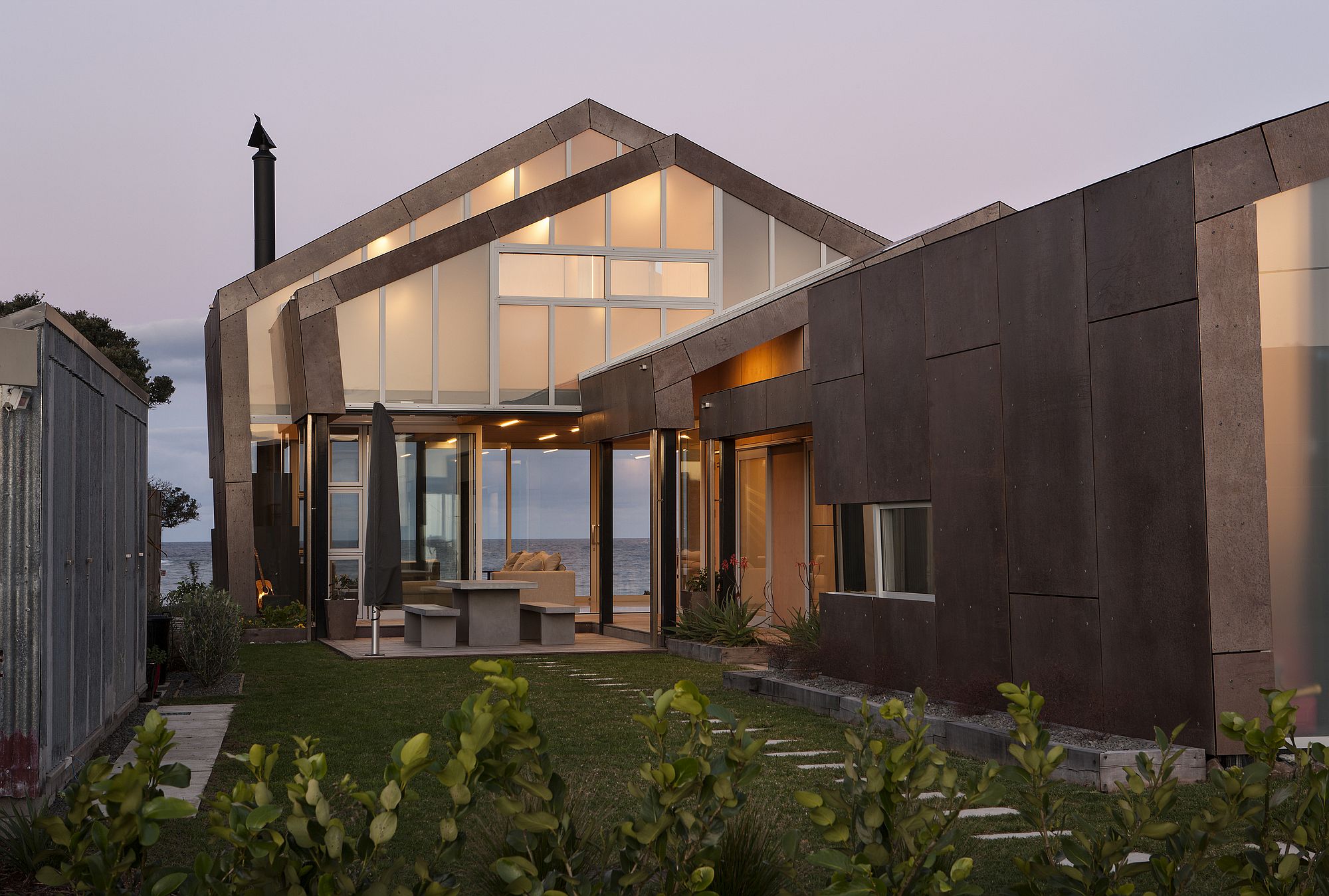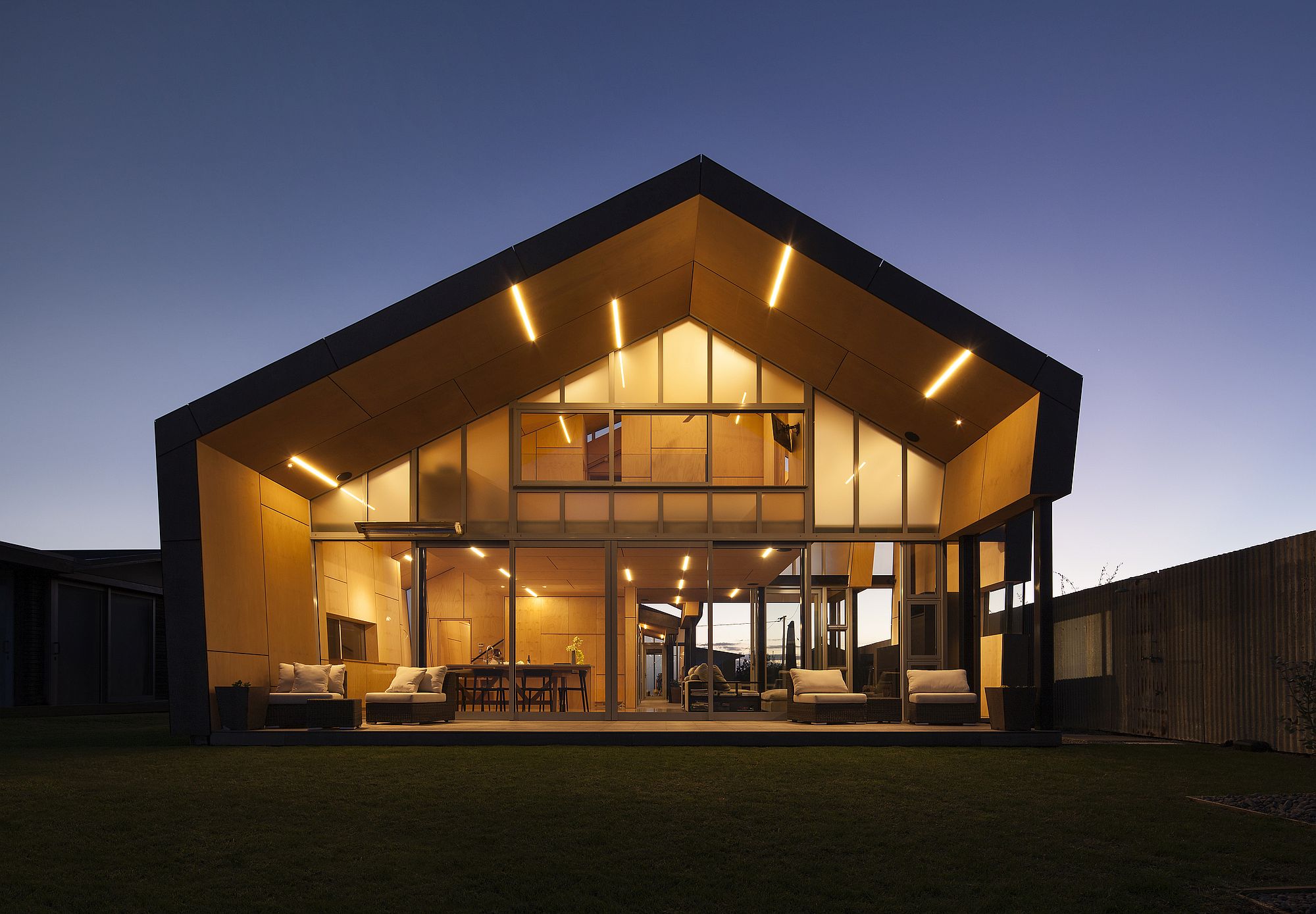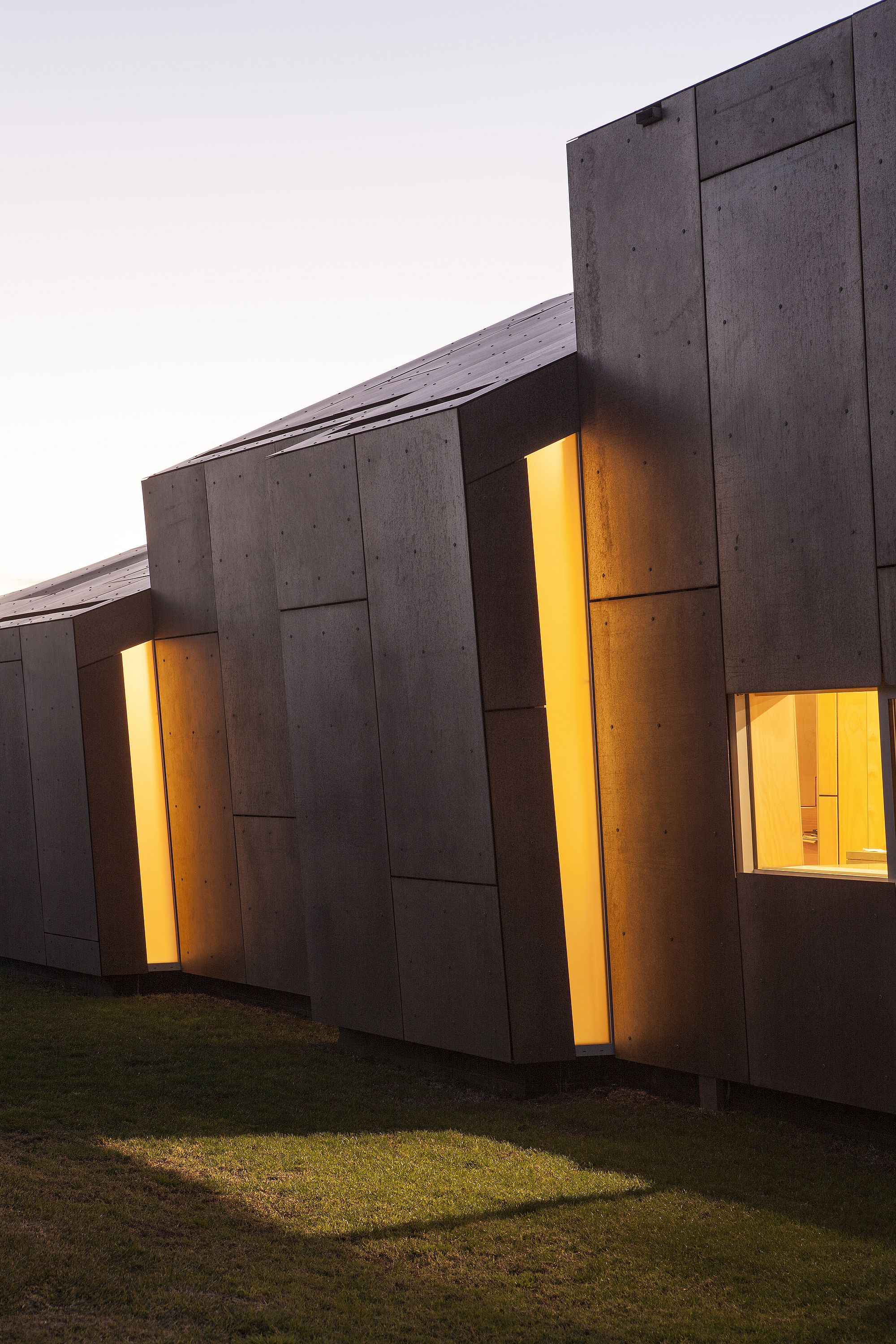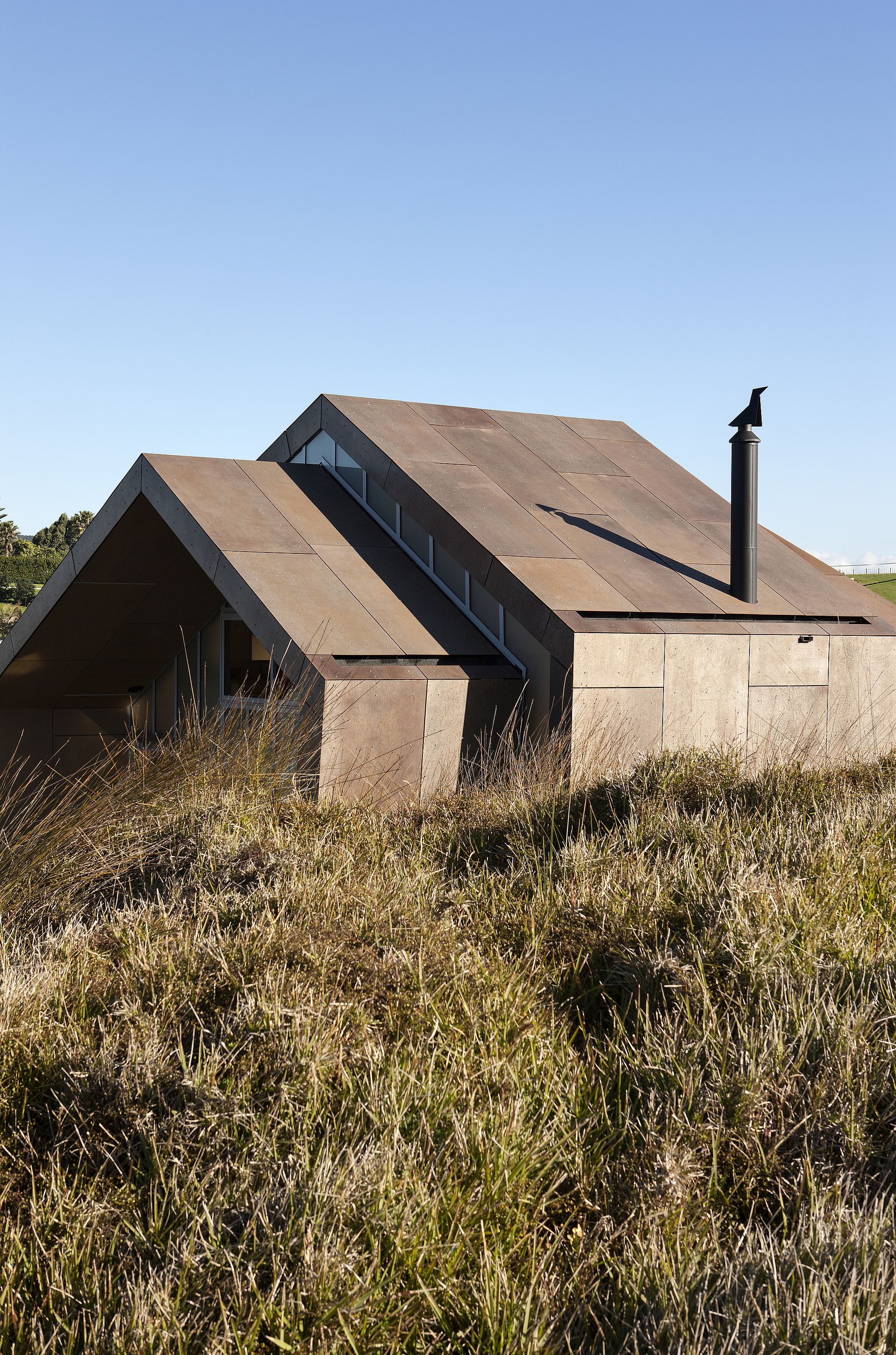 The materiality is also a response to the environment. Weathered like a vessel subjected to long ocean voyages, the rusted steel blends with the colors of the sand and rock and presents its outer shell to the elements as protection. The interior is warm and luxurious, with faceted ply walls and ceilings tracing the planes of the exterior.
RELATED: Stunning Ocean Views And An Open Interior Define The Redcliffs House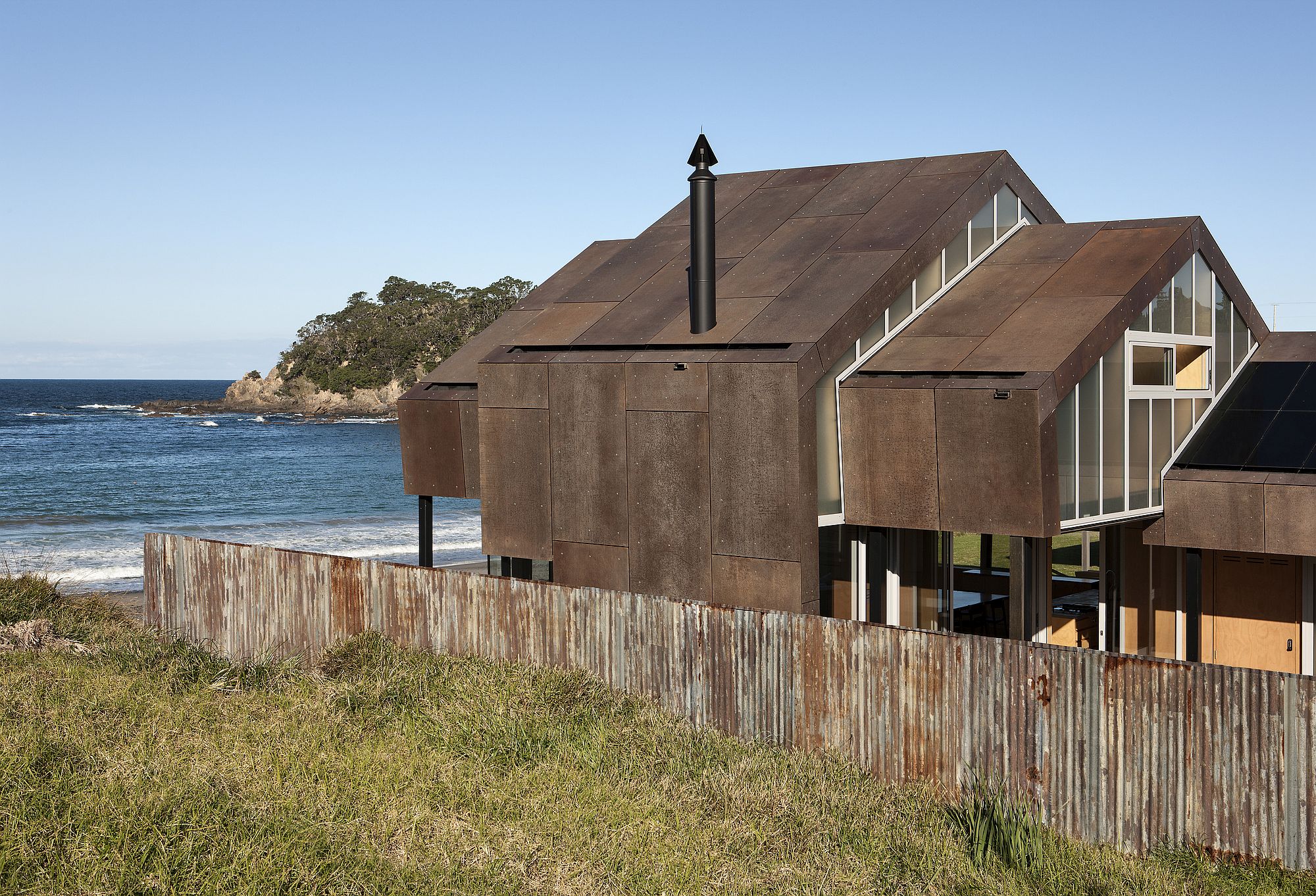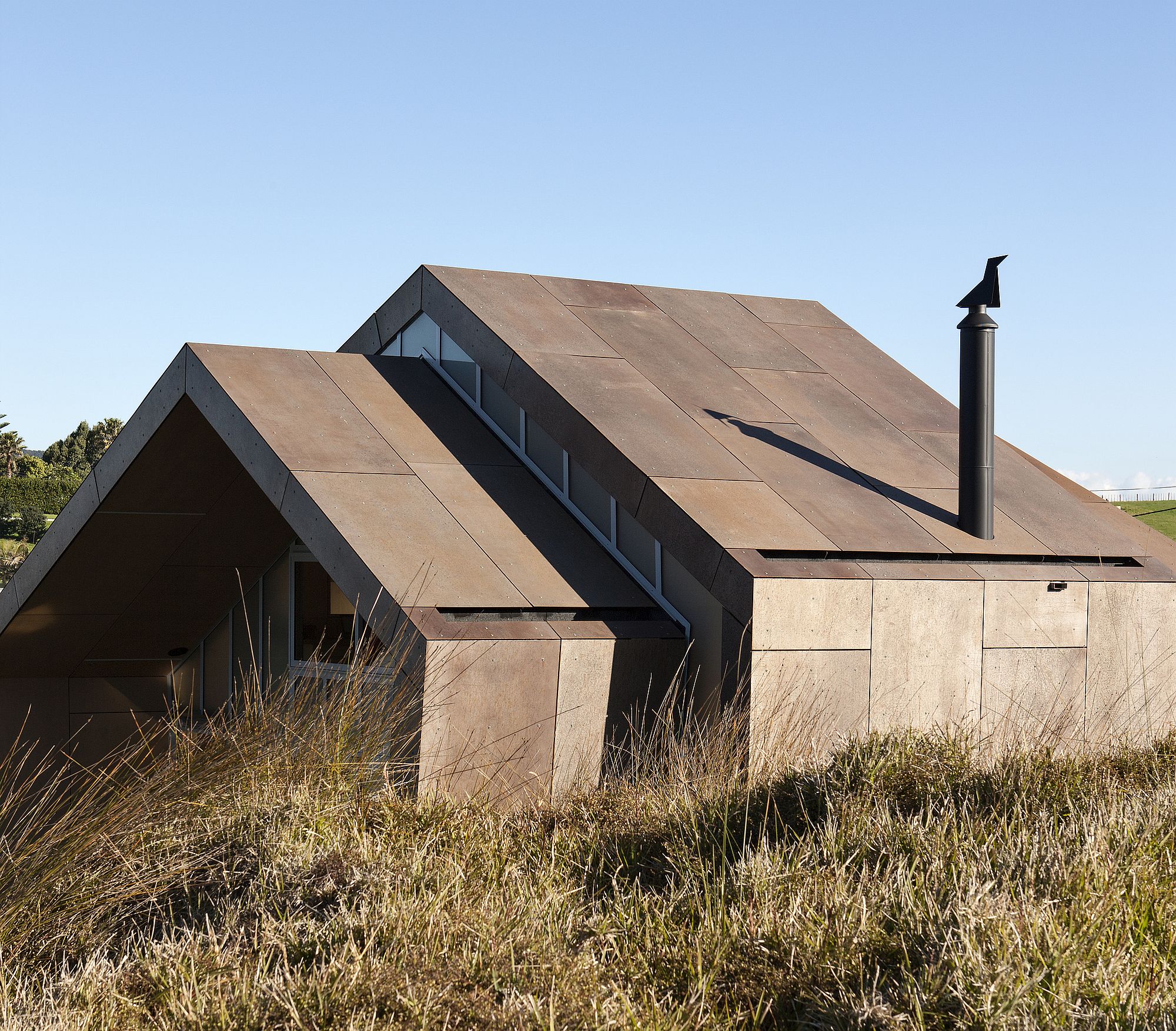 You're reading Weathered Steel and Wood Home on Ocean's Edge Inspired by Life on the High Seas!, originally posted on Decoist. If you enjoyed this post, be sure to follow Decoist on Twitter, Facebook and Pinterest.