There are plenty of different ways in which aging homes can be given a smart new makeover. Often, the preferred choice is a rear extension that opens up into the rear yard and connect the interior with the world outside. But the Naremburn Twin Peaks Cottage designed by Benn & Penna Architecture take a completely different approach as it brings the charm of an old cottage to the modern setting. The old street façade of the suburban home in Sydney has been left untouched while the rear, upper level cottage-style additions add new bedrooms and private spaces.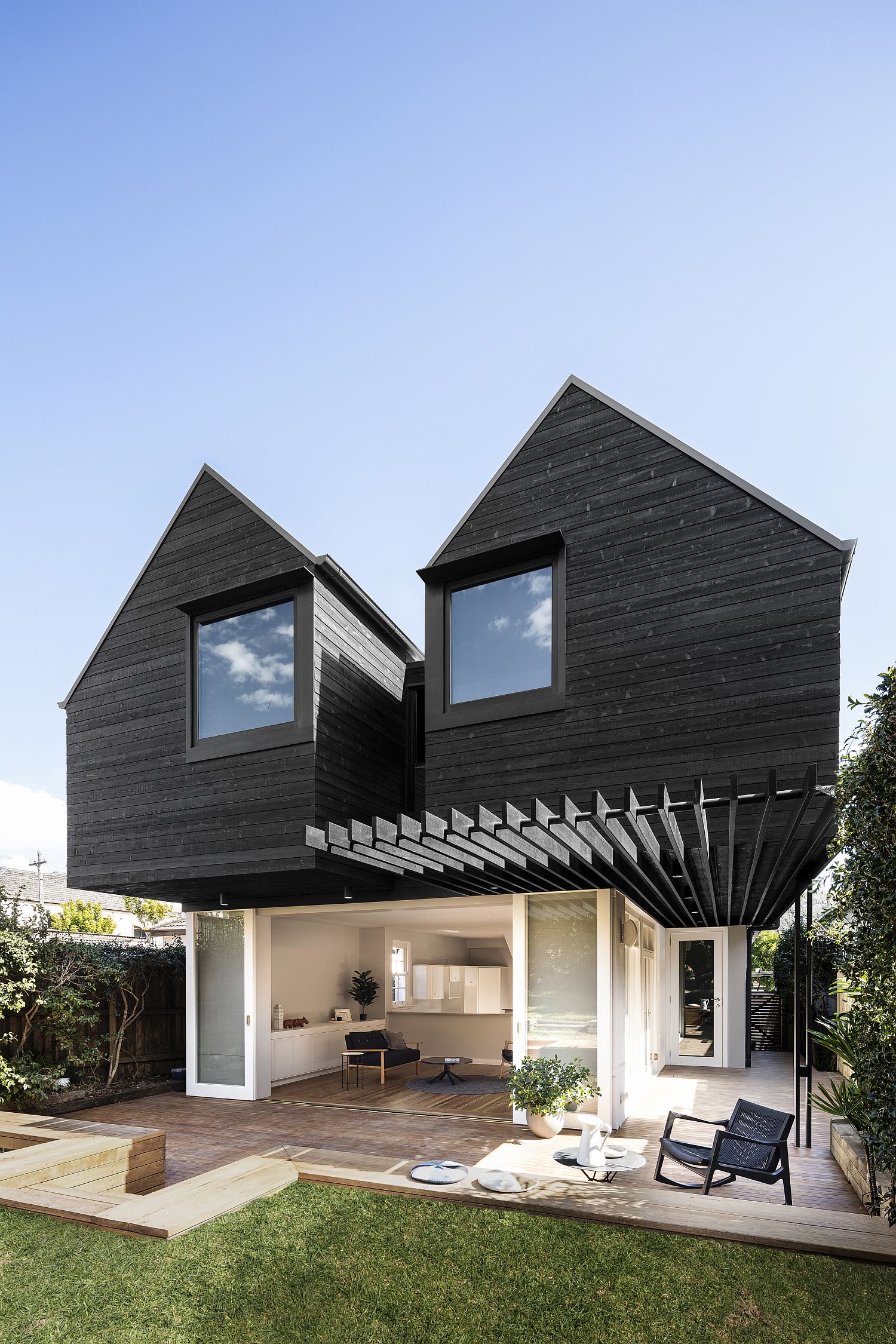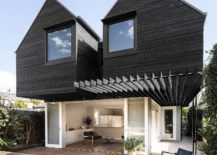 The blend of the classic and the contemporary is truly smashing with the upper level addition in black ushering in ample additional space. The interior though embraces an entirely different color scheme with white and wood taking over the setting. Pops of black anchor an otherwise relaxing interior and a central shaft brings natural light into the open, double-height living area. Transition between the interior and the exterior is seamless as the cottage-themed extension offers natural shade for the patio below.
RELATED: Box-Like Rear Extension in Wood Adds Functional Modernity to this Brick House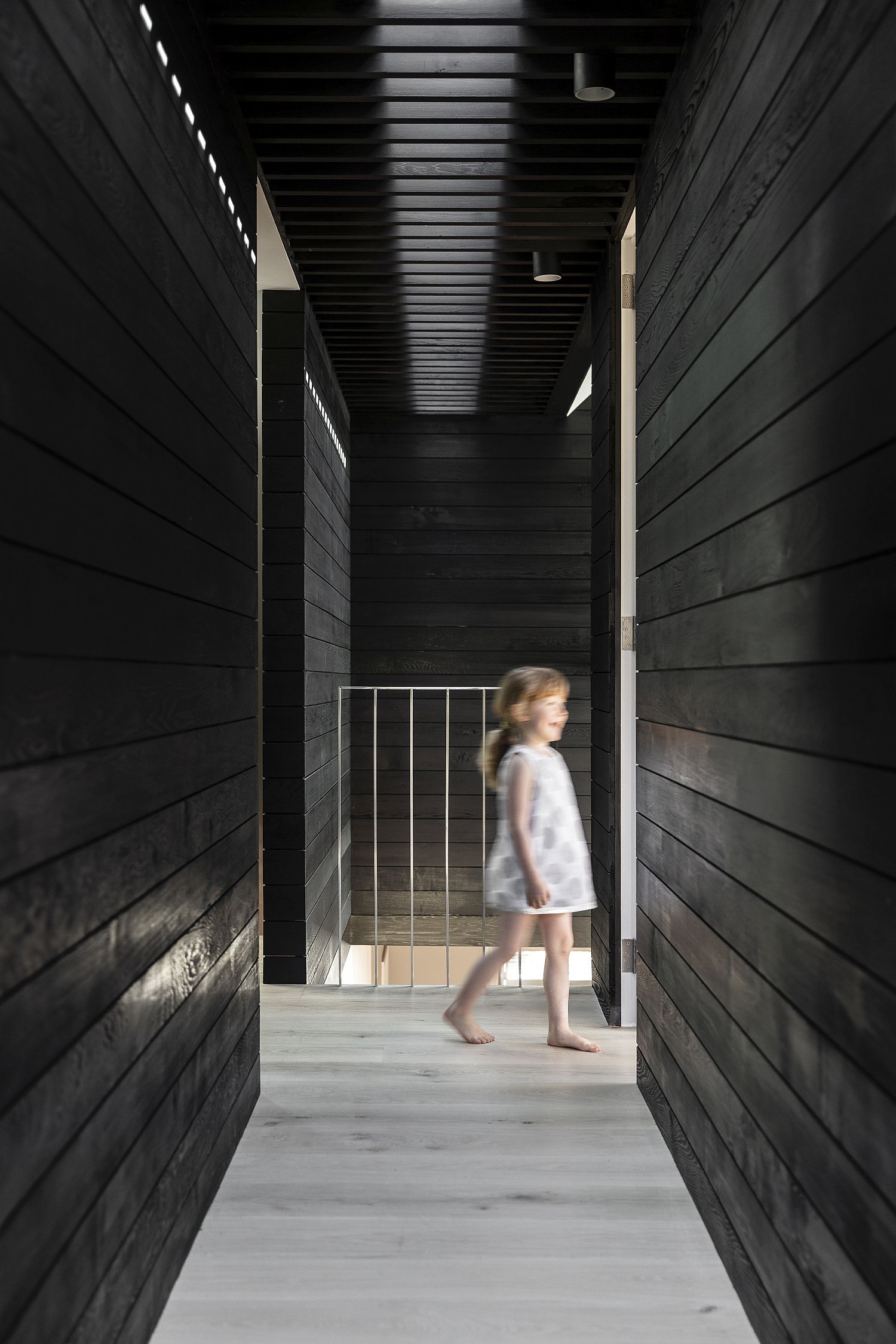 It is easy to understand the transformation from the old to the new and it ensures that the heritage features of the house are largely unaltered. Woodsy, classy and modern, this is a home transformation unlike anything else. [Photography: Tom Ferguson]
RELATED: Gorgeous Gable House: Old Edwardian Timber Cottage with a New Rear Retreat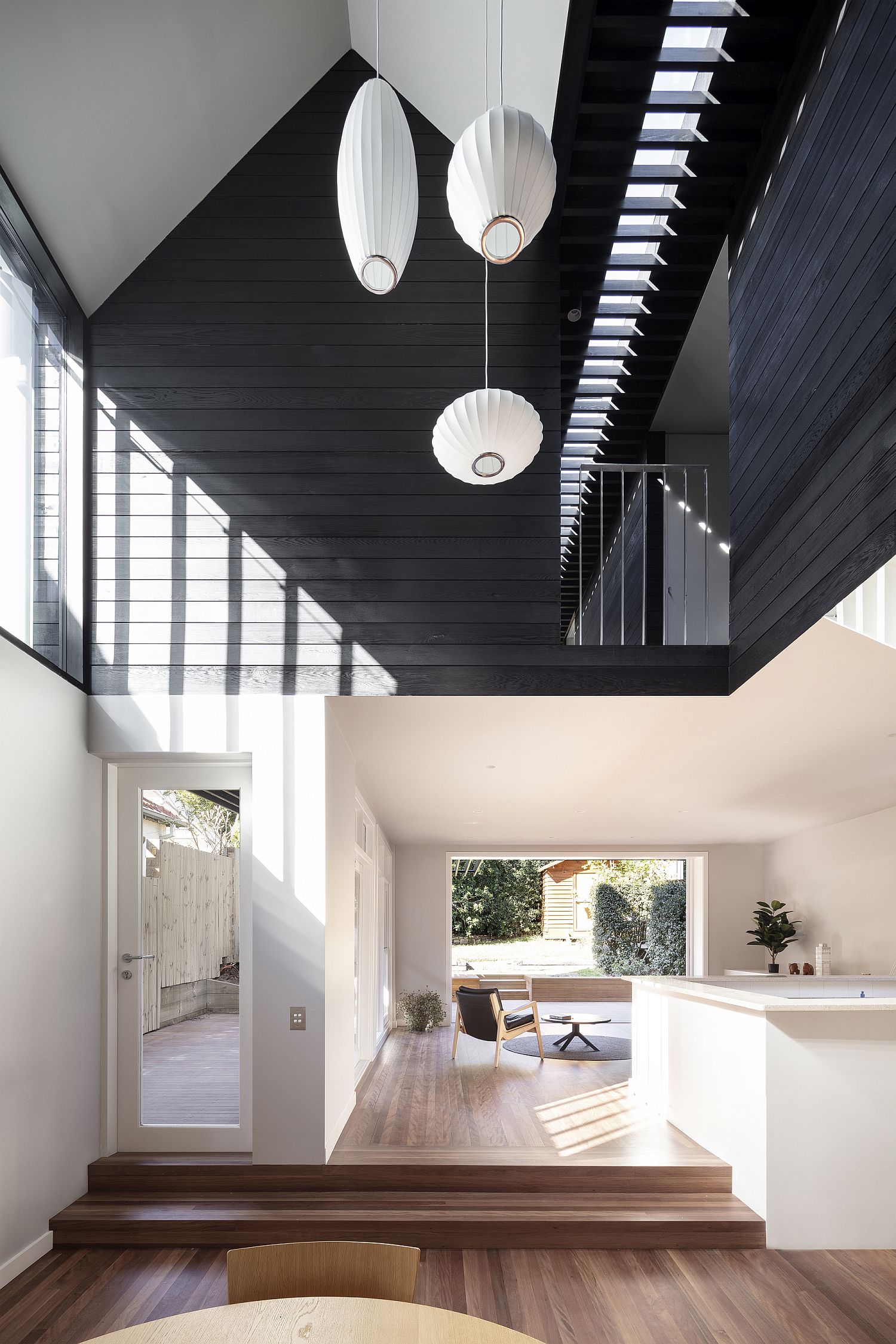 You're reading Black Twin Peaks Cottage Style Structure in the Rear Extends Aging Aussie Home, originally posted on Decoist. If you enjoyed this post, be sure to follow Decoist on Twitter, Facebook and Pinterest.