A home that has the vibe of a vacation house is one that definitely creates a more cheerful atmosphere that everyone enjoys. At the same time, you want some semblance of balance between the holiday-vibe and modern functionality that offers the best of both worlds. It is a practical choice that makes sense. And this is exactly what you get with the innovative and smart Hewn House designed by Matt Fajkus Architecture in Austin. The house with a gabled roof and wooden exterior feels like a vacation home from the outside but has a more contemporary appeal on the inside. The blend of styles is truly exceptional!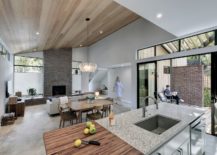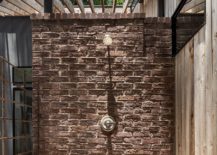 The rustic façade on the outside leads to an open and bright living area on the inside with kitchen and dining area next to it. A neutral color scheme anchored in white is not disturbed by use of bright color anywhere. Wood makes a big impact on the inside with even the living area ceiling being crafted in wood. Outside, there is a lush green garden with tall trees and it is these trees that provide natural shade and privacy to the house. The trees also define the overall contours of the house and its design finds ways to ensure that the existing greenery is left as undisturbed as possible.
RELATED: Concealed Shore House Bewitches with a Green Roof and Bay Area Views
White and gray finishes along with cedar elm create an interior where every little detail adds to the overall relaxing appeal of the house. A central stone fireplace is the focal point of the living area, while the kitchen and dining area extend the social zone in a seamless fashion. A perfect home for the large urban family! [Photography: Charles Davis Smith]
RELATED: House Pibo: Partially Underground Home Turns Its Roof into an Extended Garden!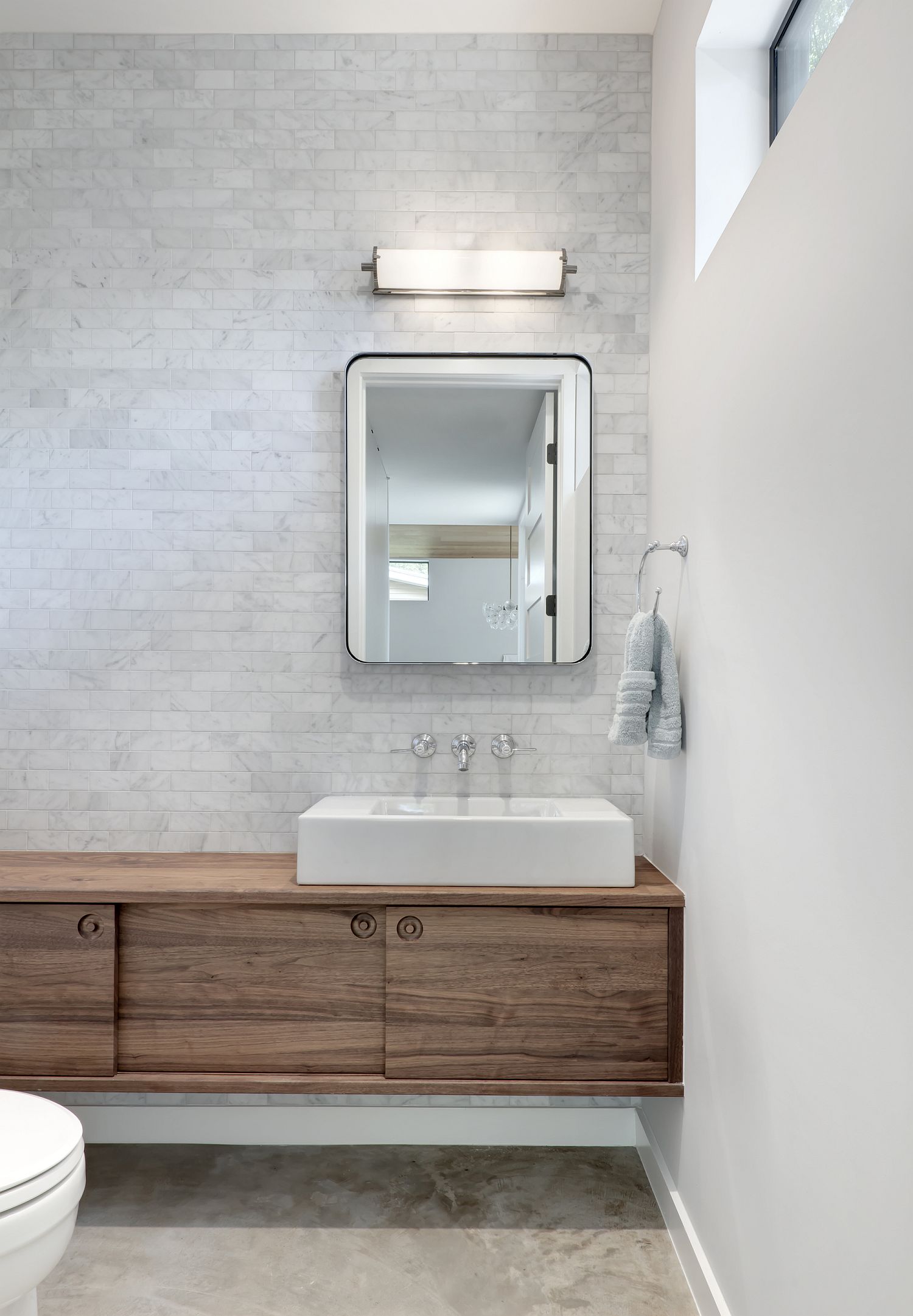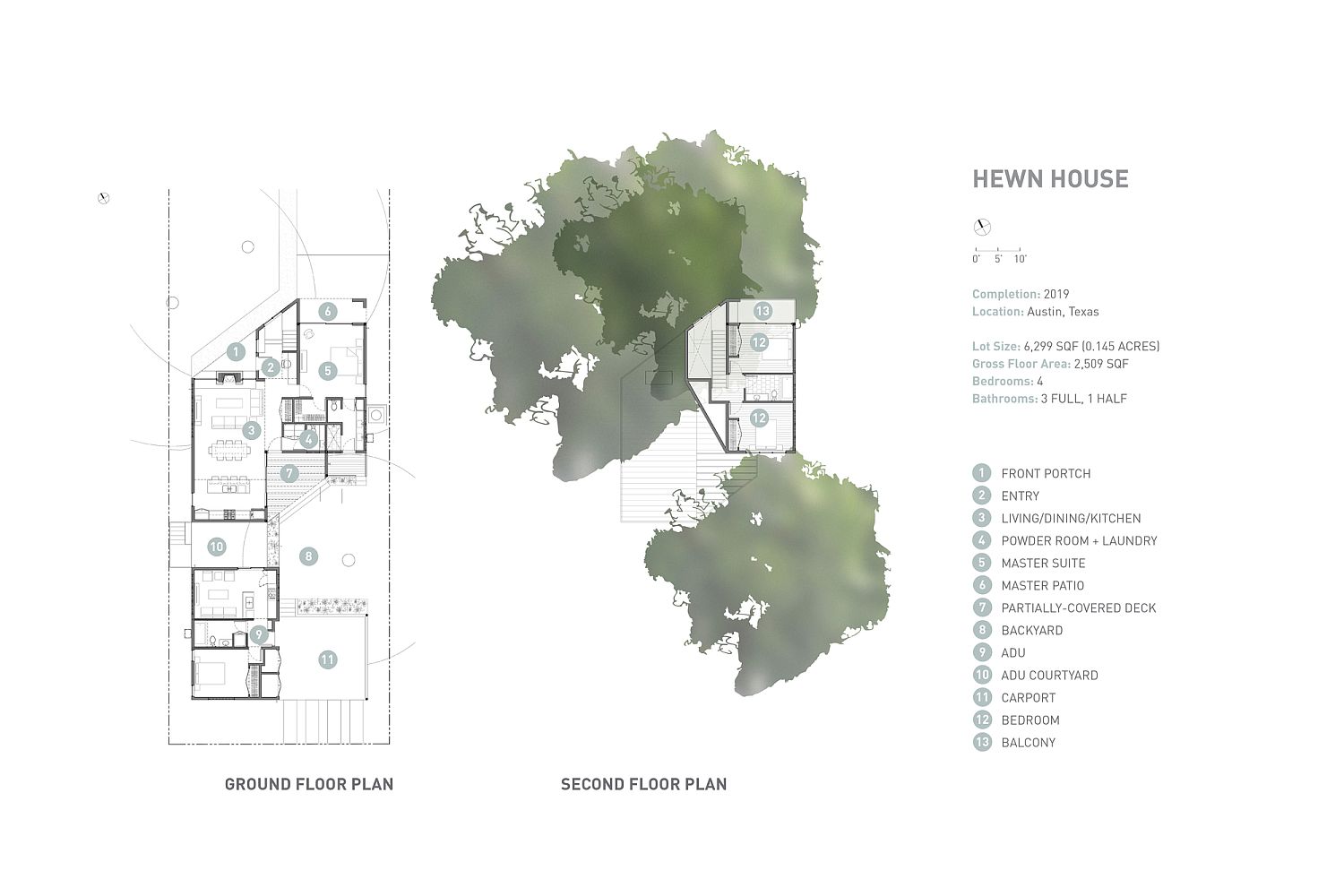 You're reading Bringing Home the Vacation Vibe: Gable Roof Hewn House in Austin, originally posted on Decoist. If you enjoyed this post, be sure to follow Decoist on Twitter, Facebook and Pinterest.