Finding a smart balance between the rugged and the contemporary, the Concrete Apartment in Jardim Paulista, São Paulo is one where you can find a delightful world of contrasts. Designed by Consuelo Jorge Architects, the apartment feels anything but mundane with its distinct style that brings together the best of vernacular Brazilian design and modernity. The living space is simple and elegant with a spacious and cozy couch in white at its heart. On one side the living room opens towards the kitchen and dining area and on the other side it connects with the balcony outside.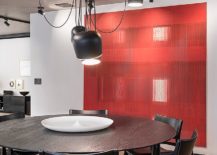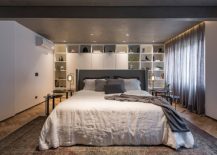 Throughout the apartment, dashing gray sheer curtains bring in a gentle amount of natural light and sliding glass doors and windows constantly connect the interior with the scenery outside. Privacy is adequate with the private areas being clearly delineated from public spaces. Low coffee tables and side tables in wood complement the overall appeal of the apartment while the kitchen steals the show with its custom black and white design. Polished stone in black and white creates a gorgeous kitchen that becomes the heart of the home and the stone backsplash also makes a dramatic impact while ensuring that the style stays contemporary.
RELATED: Apartment UV Goes Modern Industrial Using Exposed Metal, Brick and Concrete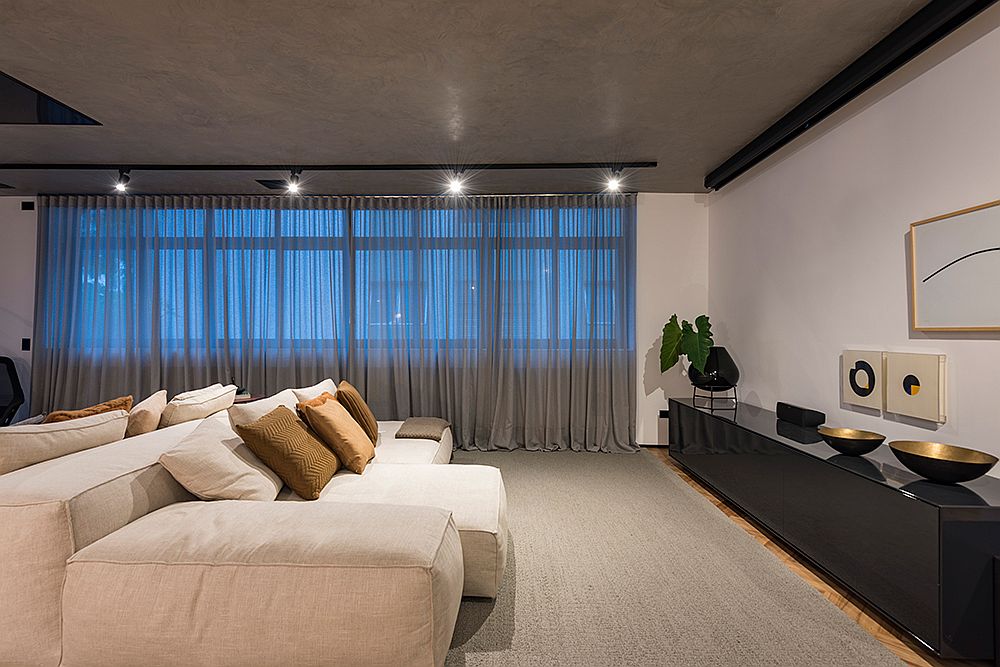 Additions like the lighting above the dining table and the splash of red in the backdrop add excitement to an apartment that is practical, modern and is spread across 290 square meters. Relaxing, engaging and quirky at times, this Brazilian home is one-of-a-kind indeed! [Photography: Raul Fonseca]
RELATED: Exposed Concrete, Polished Pinks and Gentle Blues: Trendy Café in Russia
You're reading Concrete Apartment: Polished Blend of Black, White and Everything In Between!, originally posted on Decoist. If you enjoyed this post, be sure to follow Decoist on Twitter, Facebook and Pinterest.