When it comes to unusual design that moves away from the mundane and gives homeowners a fresh perspective on spatial rearrangement, the House Between Trees in Brazil comes up trumps. Designed by Ateliê de Arquitetura Líquida, the design of the house has been largely influenced by the unique lot its sits in, giving it a geometric charm of its own! This along with two rotating blind blocks and volumes with smart angulation ensure that those inside can enjoy the best of nature while also experiencing complete privacy.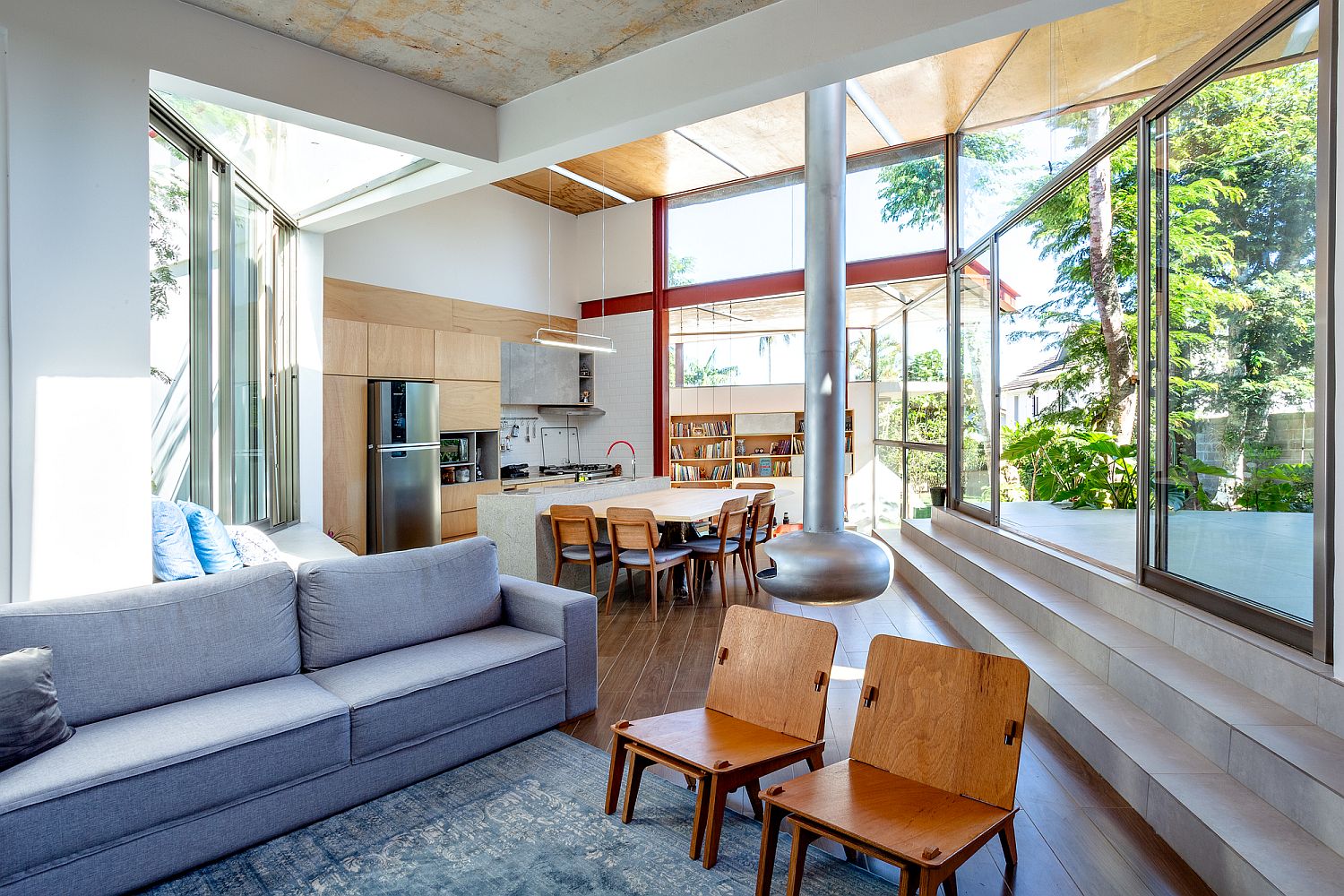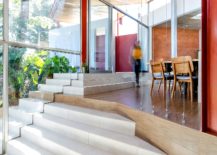 A spacious and smart platform-style balcony welcomes everyone at this house and it is this platform that leads into the open plan living area, kitchen and dining space. Sliding glass doors connect the kitchen and dining area with the generous backyard outside. The garage, living area and the backyard flow into one another in a seamless fashion and with changing seasons, the colors of the entry and the living area itself constantly change. The naturally uneven site creates three distinct living zones with the private bedrooms being relegated to the rear section.
Smart textural contrast, accent hues in the form of red and blue pops along with a skylight ensure that there is plenty to admire inside this contemporary home. [Photography: Bruno Meneghitti]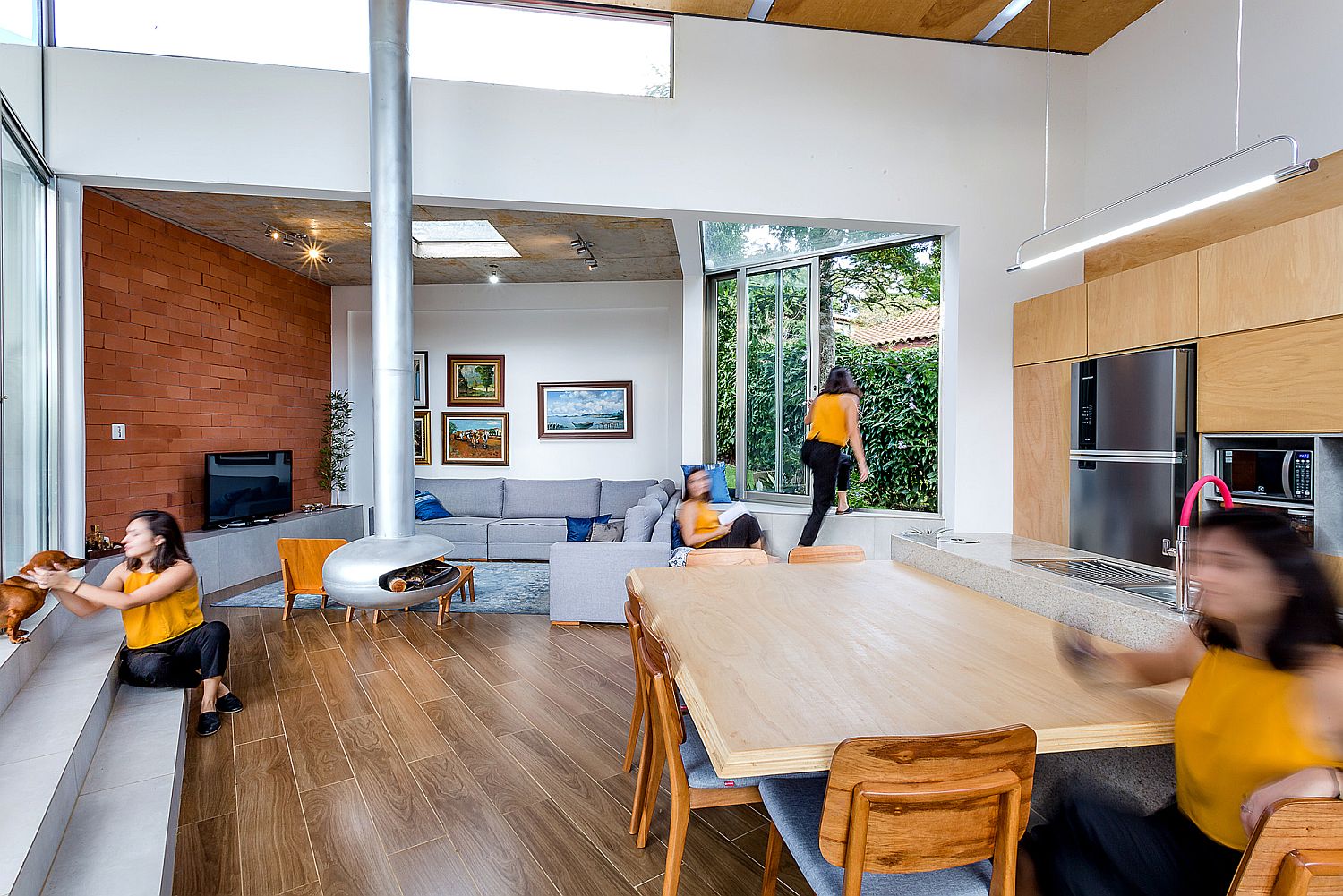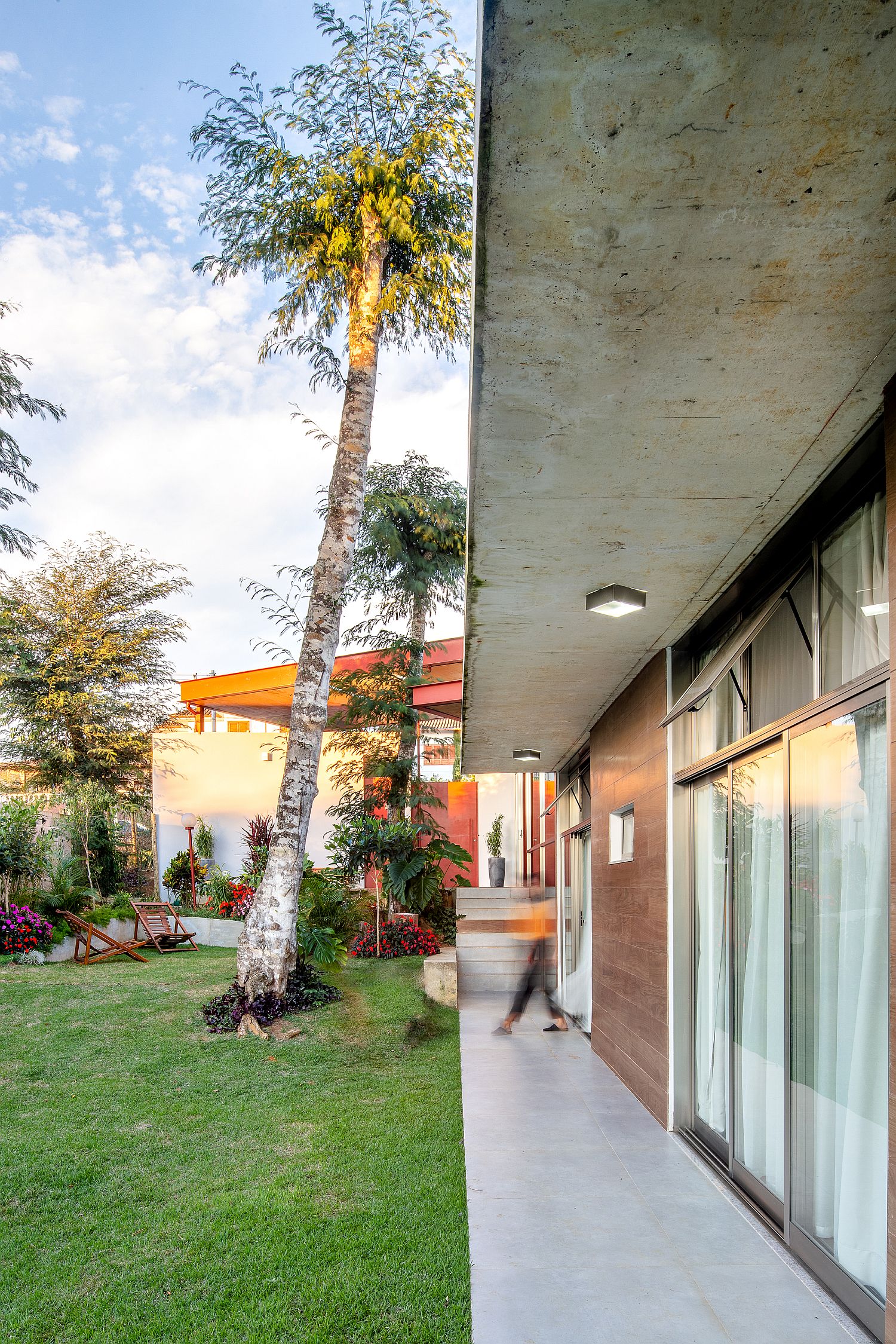 All the spaces of the house were thought for living together; in the living room the architecture itself functions as an integrating space, the bleachers in the kitchen and the access steps, for example, can be places where people can accommodate; always connected with the inside and with nature on the outside. The house is not closed to the outside by the absence of windows to the street but tries to preserve its essence in its interior.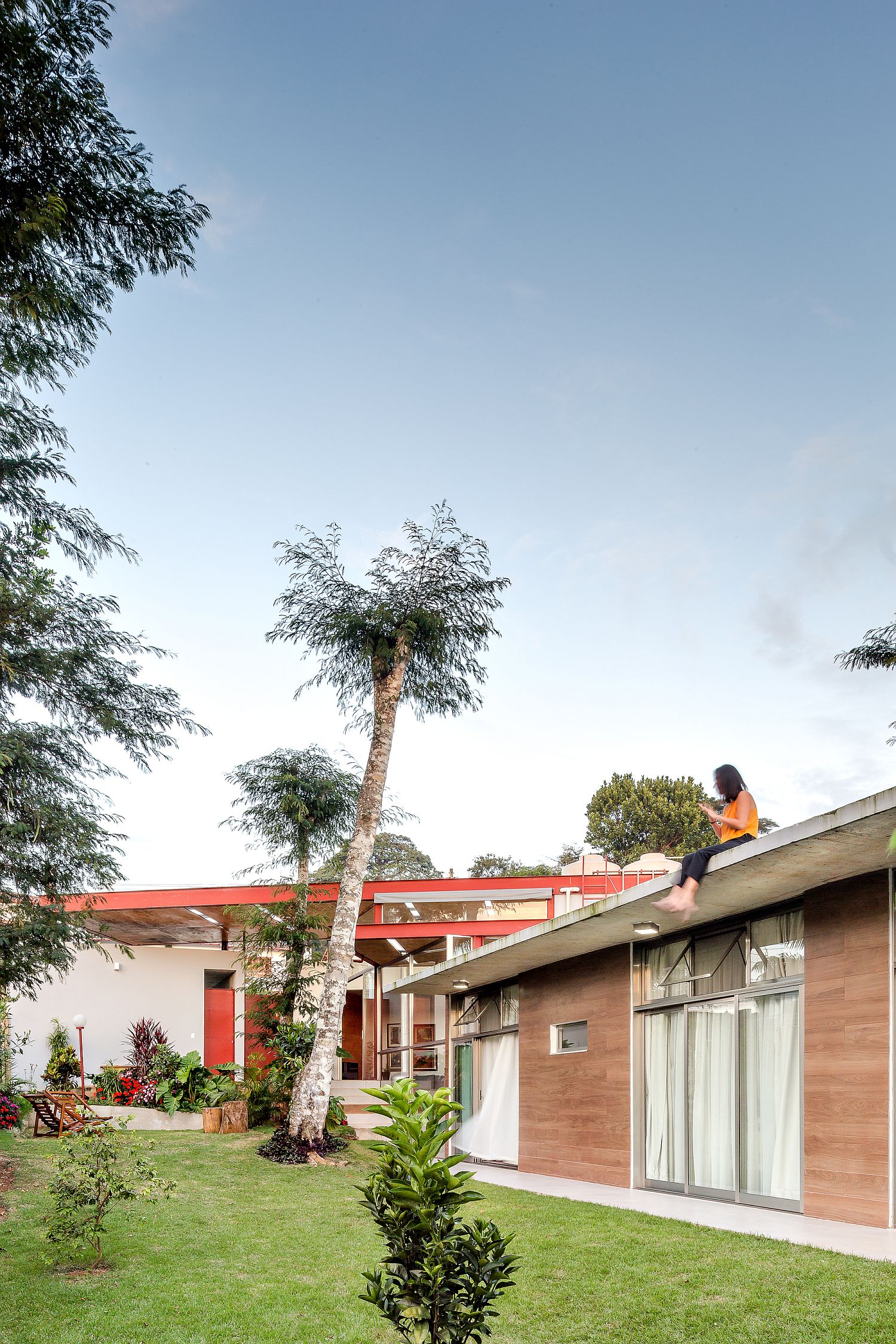 You're reading Greenery, Unique Dimensions and Angular Charm Shape the House Between Trees, originally posted on Decoist. If you enjoyed this post, be sure to follow Decoist on Twitter, Facebook and Pinterest.