A cabin in the woods that you can enjoy in warmer summer months is one that we all dream of. It is the perfect getaway that not only takes you far from the rush of daily life, but also brings everyone in the family together. The lovely and minimal Granholmen Summer Cottage in Luleå Ö, Sweden is one such beautiful escape where you can enjoy the beauty of lush green forest landscape, a lovely waterfront that leads to the island home and the many sights and sounds of nature without any disturbances. Designed by Bornstein Lyckefors + Josefine Wikholm, the summer cottage feels organic and minimal both on the outside and indoors.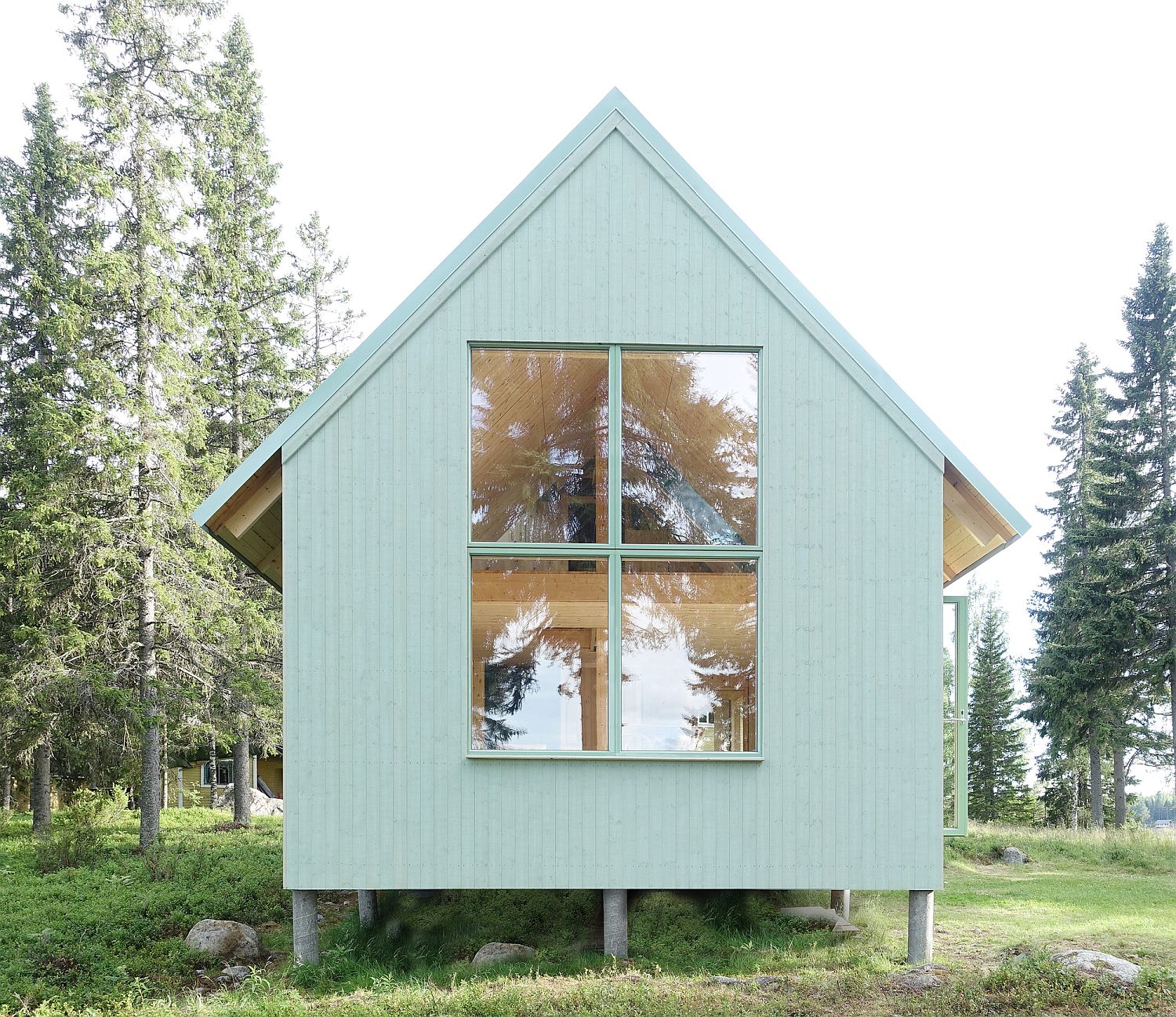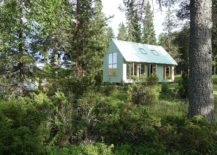 The design of the cottage itself is classic with its vaulted ceilings and simple rectangular form accentuating the picture-perfect appeal. Light green on the outside of the cabin was a conscious choice that ensures it blends with the natural scenery around it. The pastel green shade used also adds to its overall summer charm and makes it a great vacation home that leaves its residents with a lifetime of memories. The erected copper-green ceiling also plays a major role in shaping the final choice of color on the outside.
RELATED: Apartment UV Goes Modern Industrial Using Exposed Metal, Brick and Concrete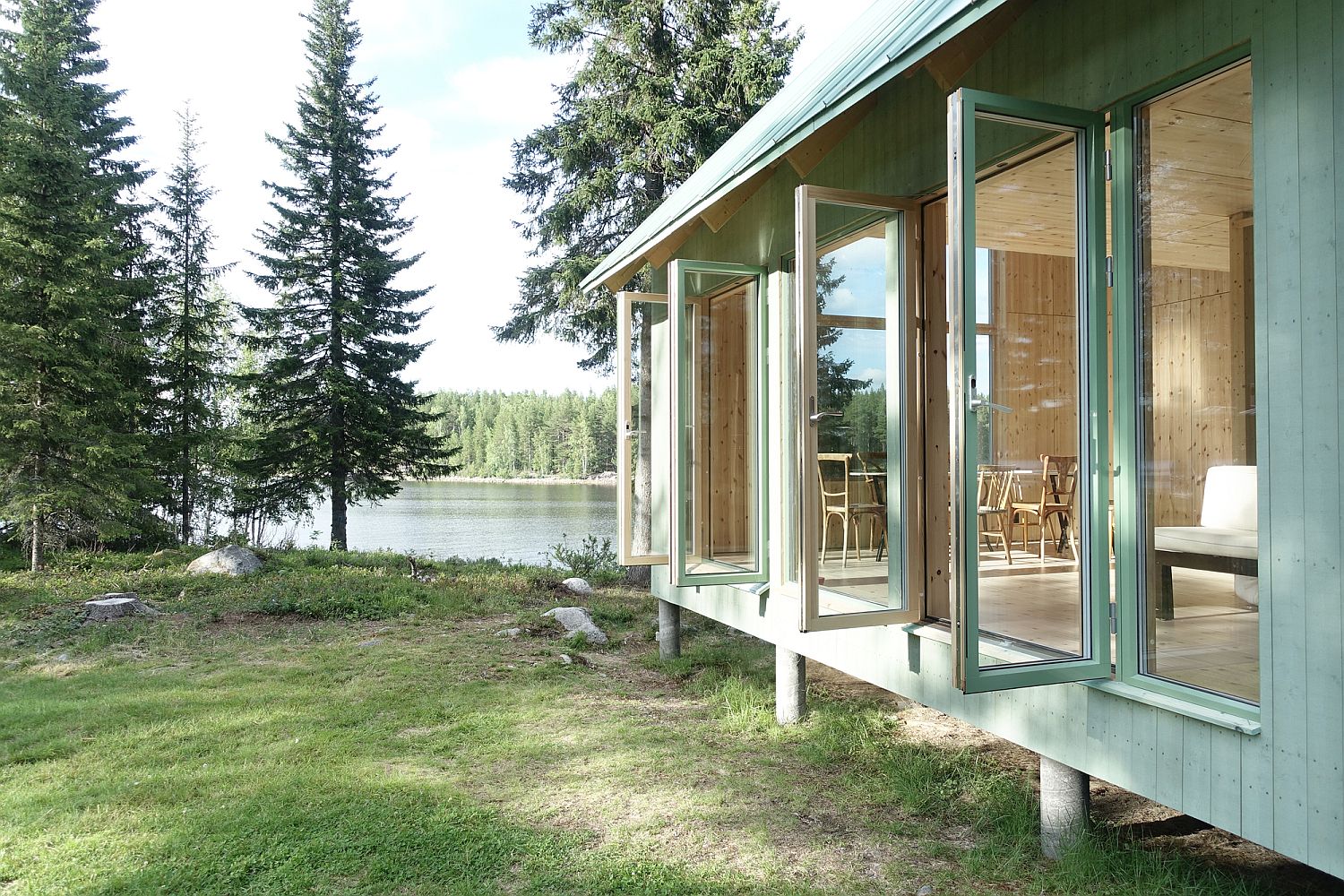 Step inside and one sees Scandinavian style making its presence felt as woodsy charm engulfs you entirely. The living area, kitchen and dining room sit on the lower level of the cabin while the upper level holds the attic bedroom and other private areas. The bathroom and toilets can be accessed from the outside as well as this cabin on stilts leaves you mesmerized! [Photography: Carl Axel Bejre]
RELATED: Cozy Modern Cottage on Norwegian Island Wraps You in Wood and Green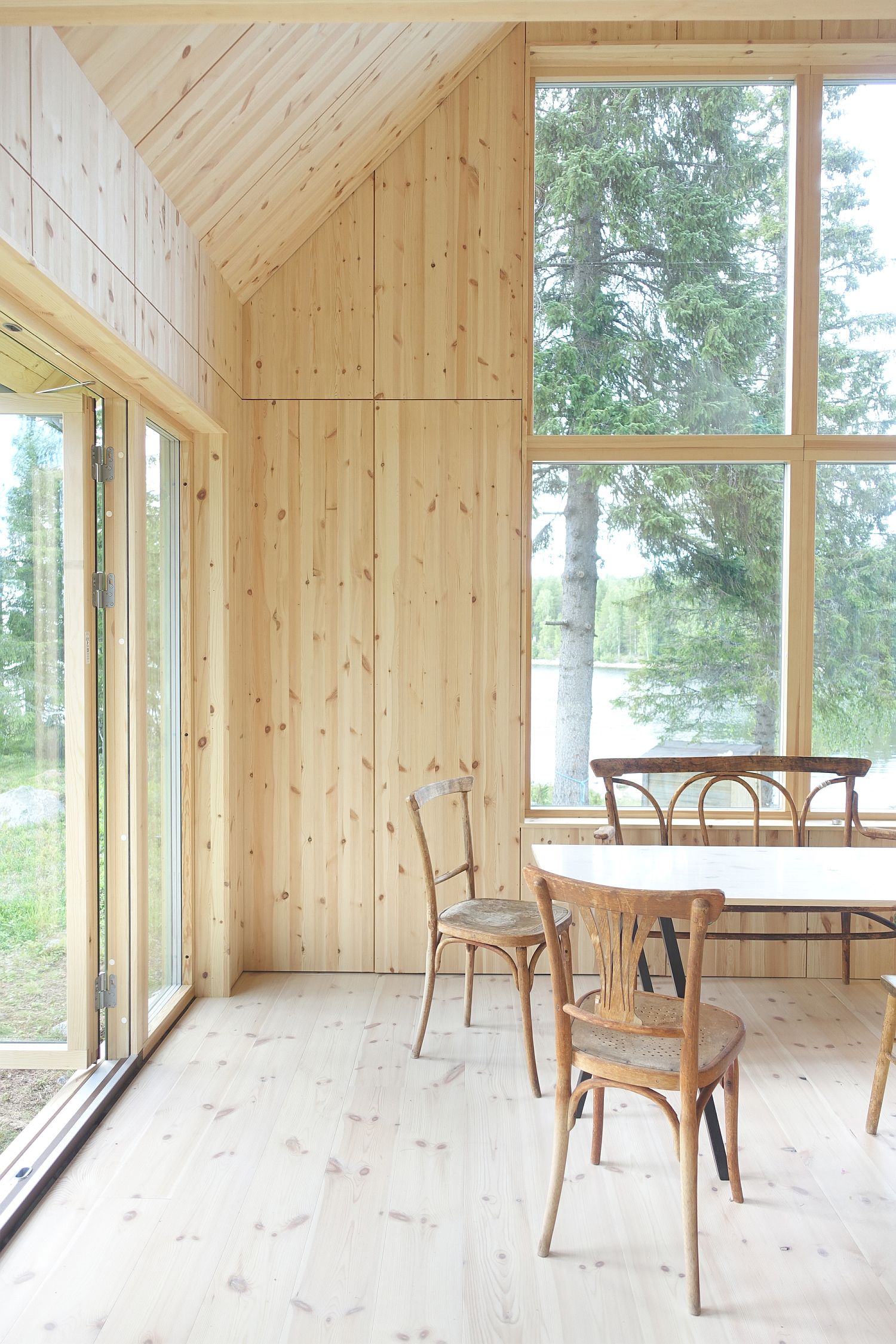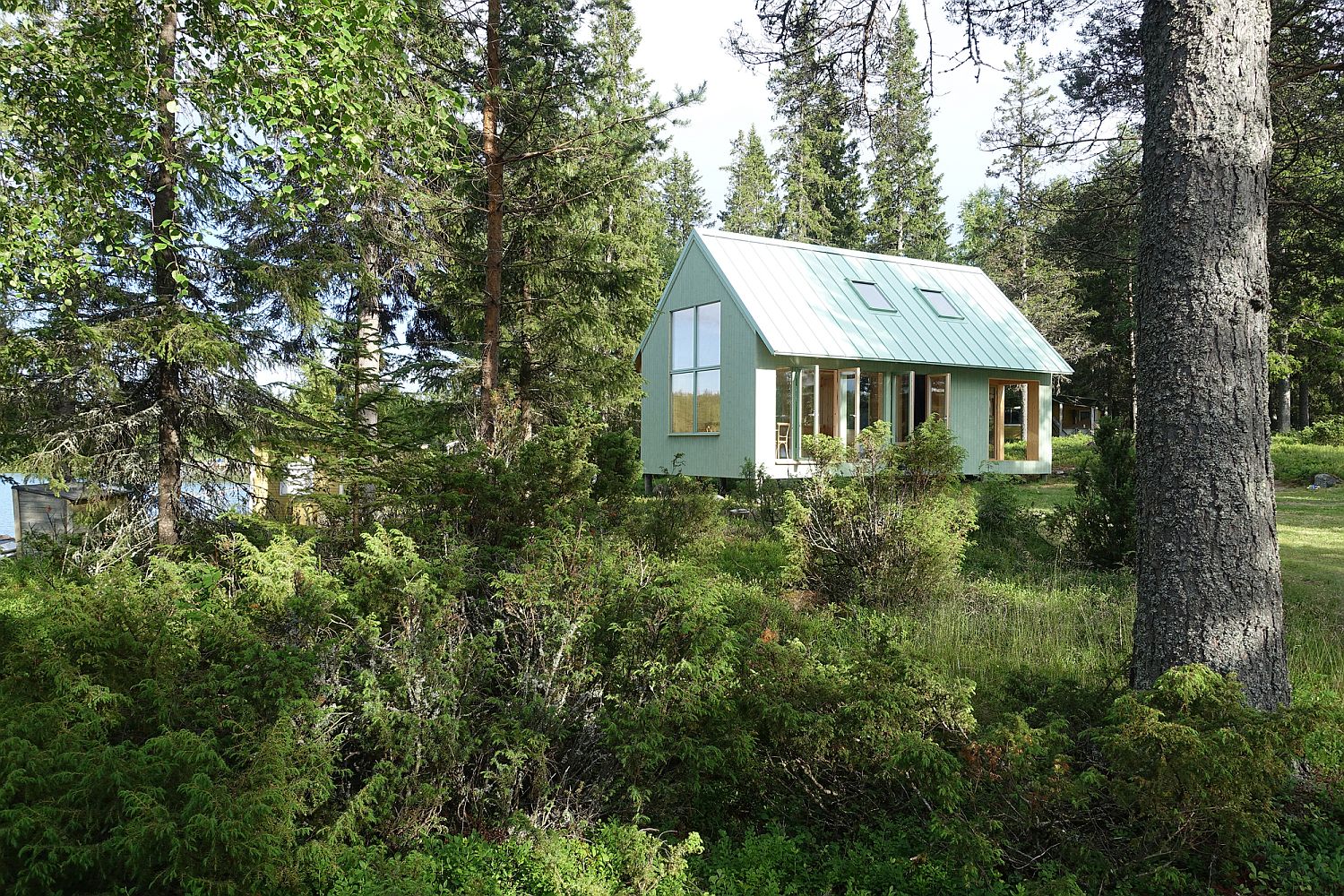 You're reading Tiny Light Green Wooden Summer Cottage in Sweden is an Efficient Showstopper, originally posted on Decoist. If you enjoyed this post, be sure to follow Decoist on Twitter, Facebook and Pinterest.