Creating a relaxing and smart home environment in an urban setting is hard and often it involves smart management of space and creation of private spaces. Designed by A4estudio, the gorgeous and contemporary LL House in Mendoza, Argentina is one such residence where tranquility is combined with modern ergonomics in a seamless fashion. A series of atriums, courtyards and other transition spaces connect the interior with the outdoors even as multiple glass walls and doors blur traditional lines. Since the house occupies only one level, the kitchen, living area and dining space are designed in such a way that they are connected with the rear yard at all times.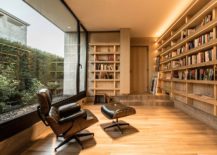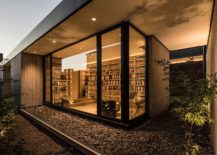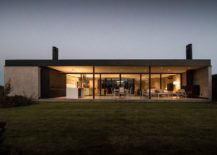 A smart cellar, wine storage space and reading room add additional relaxation and functional areas around the core living area. It is the courtyards and other green nooks that bring in light indoors and ensure that there are no dull corners anywhere. Concrete and wood shape much of the interior with dark metallic borders for the glass walls and windows anchoring the spaces. The front of the house stands in contrast to the rear though and provides complete privacy even as there is ample space for parking.
RELATED: Allison&Graham: Vernacular Memphis Homes Meet Dark, Dashing Upgrades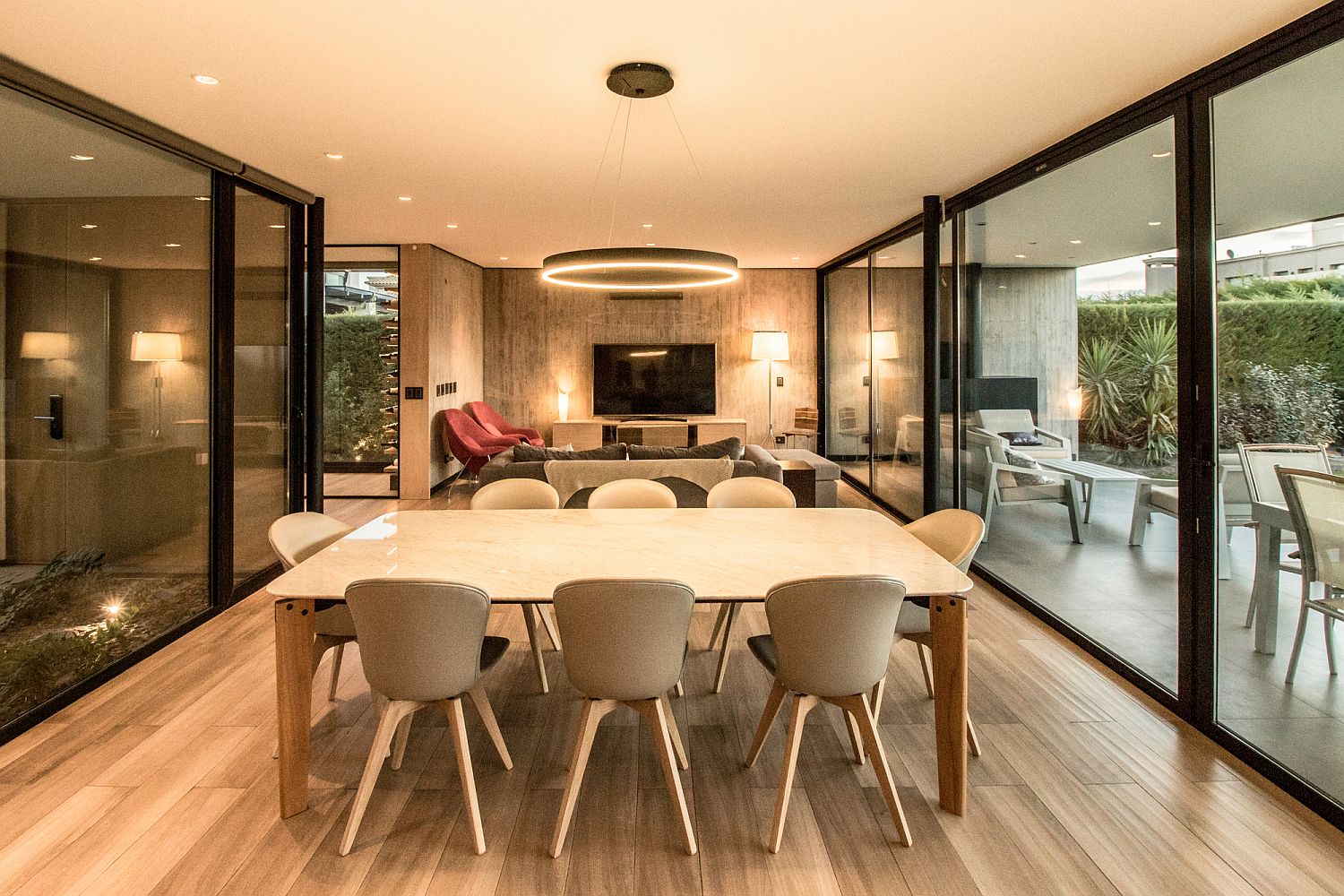 Overall demeanor of the house feels dark and sophisticated and this continues indoors as well despite the color scheme being simple and neutral. Cross ventilation and passive cooling techniques put the final touches on a house that is picture-perfect. [Photography: Arq Luis Abba]
RELATED: Design That Connects with Nature: Dark and Dashing James River House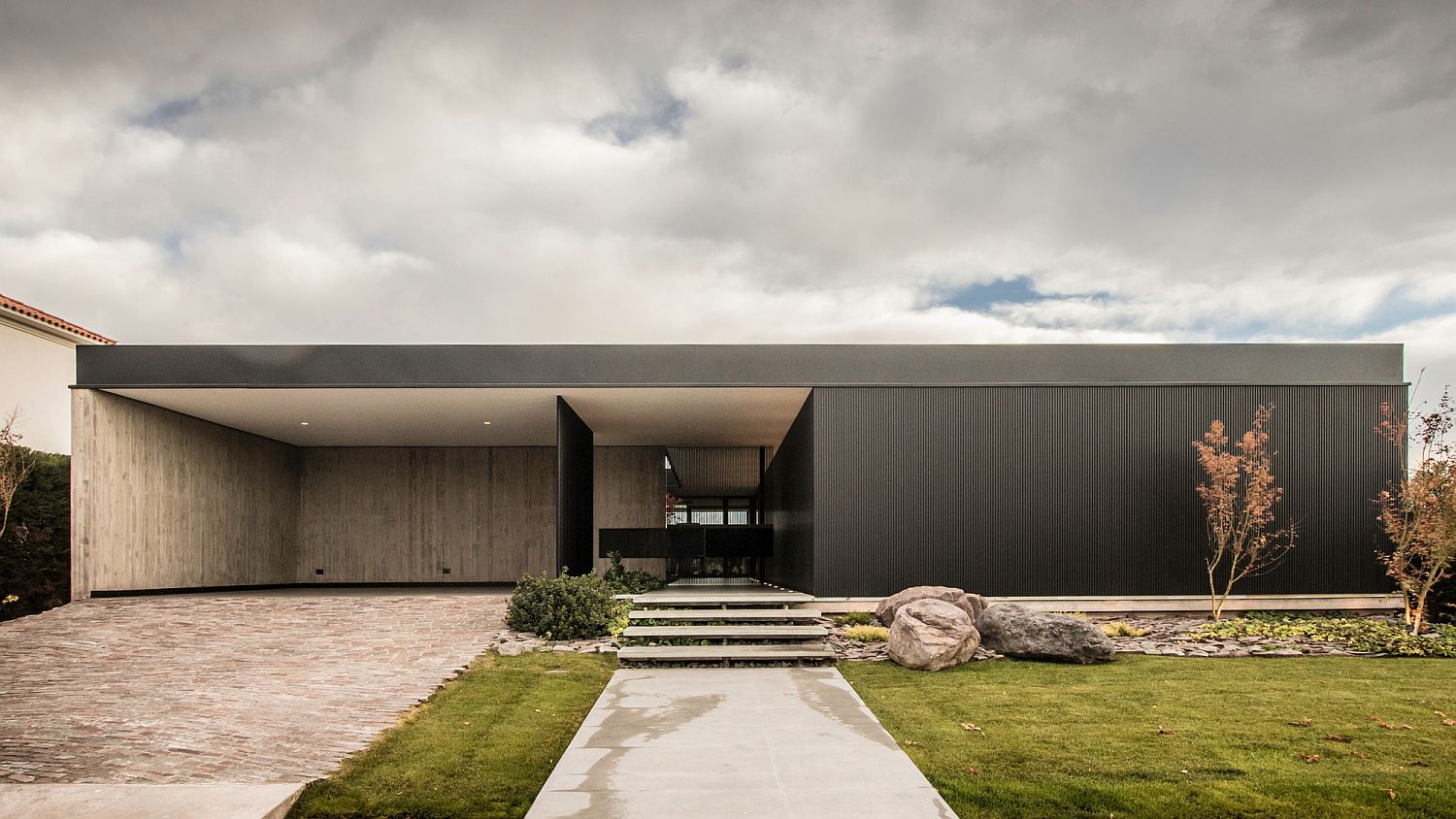 You're reading Dark and Dashing Exterior in Black: Contemporary LL House in Argentina, originally posted on Decoist. If you enjoyed this post, be sure to follow Decoist on Twitter, Facebook and Pinterest.