This sugary sweet renovation strikes the right balance between functional and fun.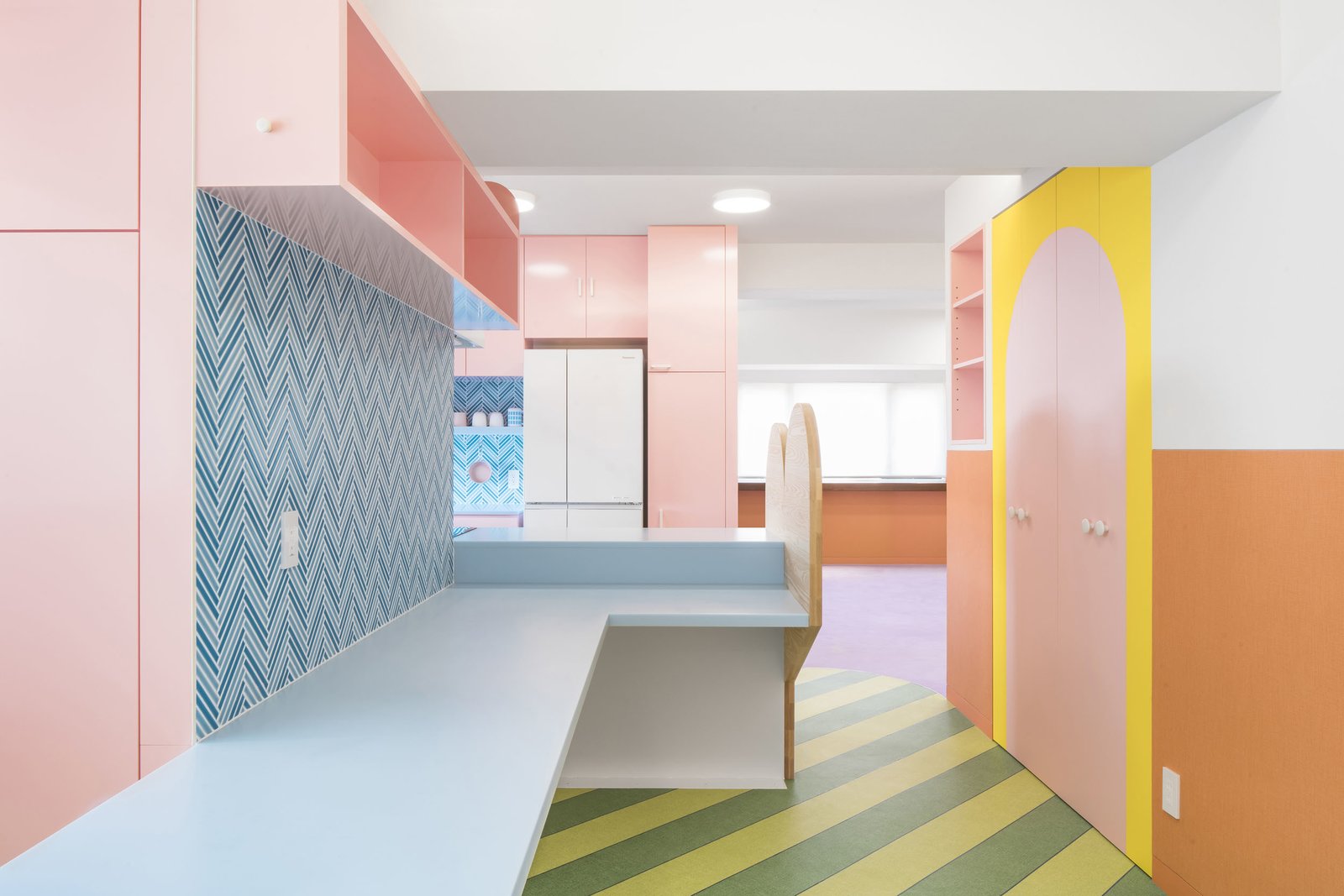 There were only two colors that were off-limits: black and red. When designer Adam Nathaniel Furman began working with the couple who live within this kaleidoscope, they told him that those two shades were too harsh for the palette they had in mind—they were looking for hues that would achieve an unconventional sense of calm.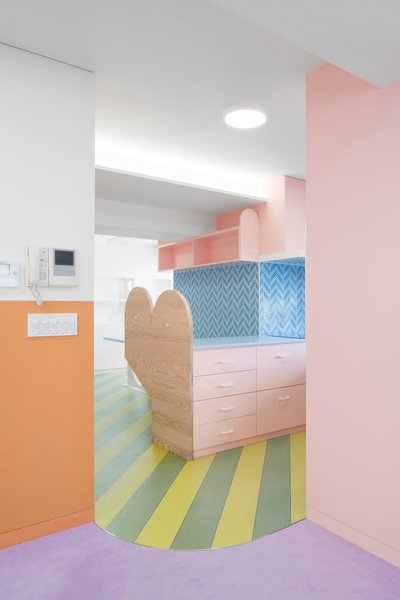 "Both of those colors are too aggressive, and would damage the all-encompassing coziness of the interiors," Furman says. When he met the owners through friends in Tokyo, everything about their surroundings was muted. The pair lives in Nagatacho, a conservative part of the city near the government district, where there's plenty of trees but lots of quiet. Their apartment building was built sometime in the 1980s, and hadn't been updated since.
"The home used to be organized around a long, thin corridor," Furman remembers. "There were many rooms, and all were pokey and small. The corridor had no light, and the ceilings were extremely, claustrophobically low. The beams are deep, and the ceilings were hung below them, so every room had about six feet of space."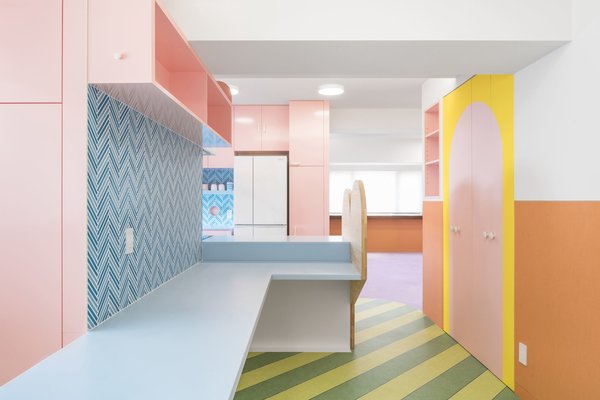 Furman refers to the original apartment as a cramped rabbit hole complete with heavy drapes and windows that struggled for light. The owners envisioned something open and bright for their three bedrooms and two bathrooms, a setting that would intrinsically welcome their family and friends whenever they came to visit. But they didn't want to follow a common interpretation of what "light-filled" might mean in modern design. The pair sought a home where the rooms had an identity of their own.
The plan started in the kitchen, which would be a hub that all other rooms would center around. Furman and the owners created a palette that he refers to as a "spring morning," comprised of lilac, blue, green, and pink in a range of matte and shiny finishes. The various colors would spill across the kitchen's many textures, creating a contrasting harmony that would set the tone for the rest of the apartment.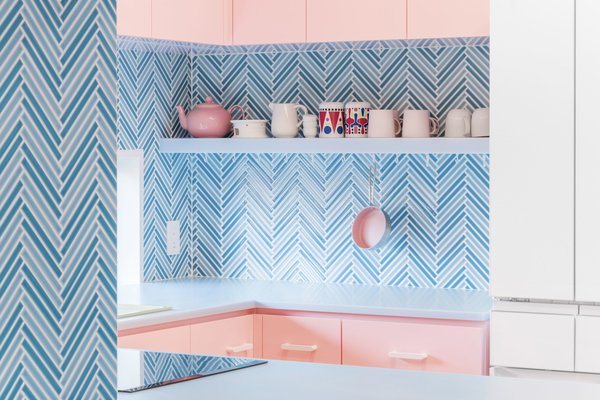 See the full story on Dwell.com: This Tokyo Apartment's Kaleidoscopic Kitchen Delights With Cotton Candy Colors