In a Melbourne neighborhood, two infill residences combat urban sprawl and raise the bar for sustainable rental housing.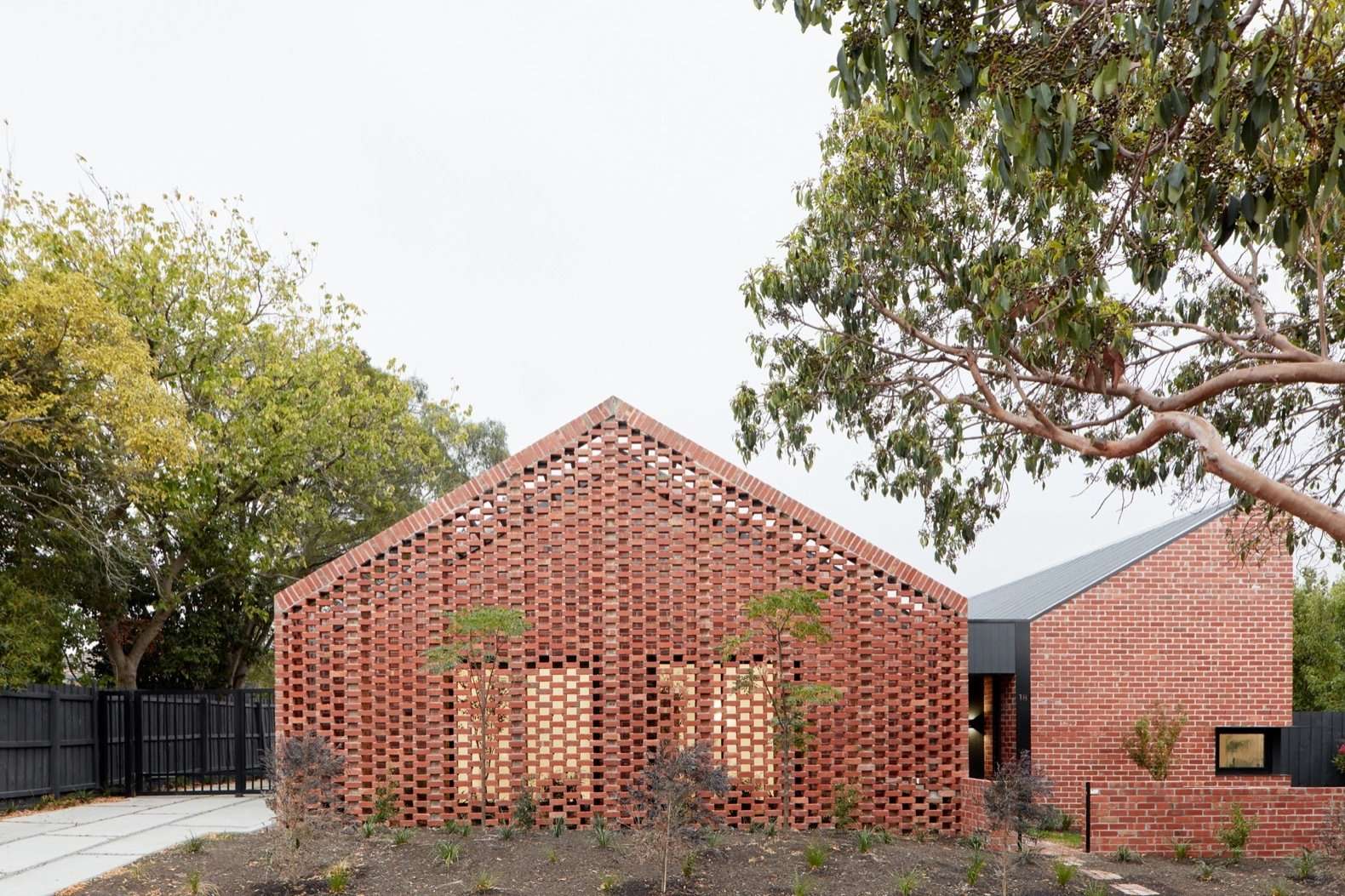 In their quest to create affordable and eco-friendly housing in Australia, Breathe Architecture has sensitively inserted a pair of rental homes into a suburban lot in Melbourne that sat unused for years.
The owners, who were among the firm's first clients, trusted that Breathe would devote special attention to the project's sustainability. The architects surpassed this expectation by designing the homes to score a minimum of eight stars under Australia's Nationwide House Energy Rating Scheme (NatHERS).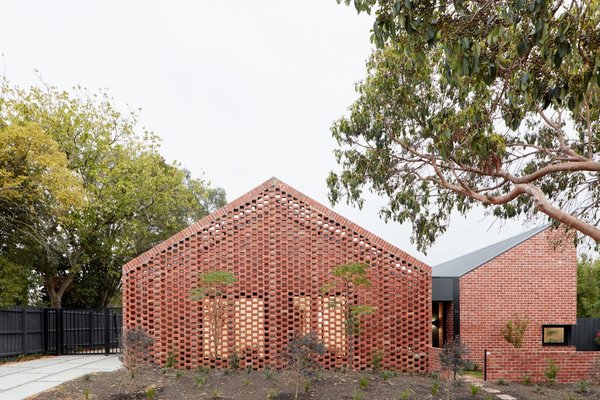 "At Breathe, we always prioritize ethics over aesthetics," explain the architects. "We think very carefully about each material we specify for a project, and Bardolph Gardens is no exception."
Named after its street, Bardolph Gardens comprises a subdivided block in Glen Iris. The two contemporary single-story dwellings take cues from the surrounding architectural context—particularly the prominence of brick.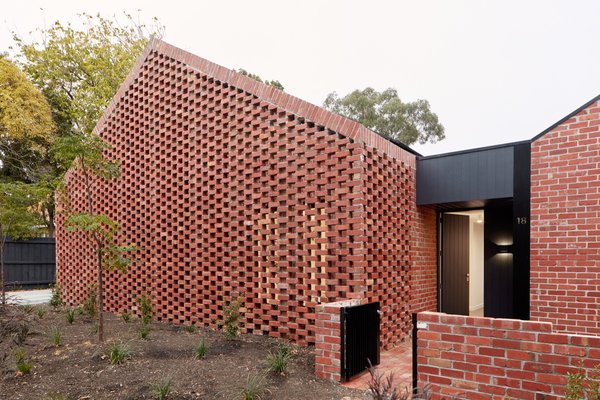 Wrapped in locally sourced recycled brickwork, the two homes feature a pared-back and minimalist material palette selected for durability and low maintenance. Polished concrete floors, timber veneer joinery, and white plasterboard walls make up the light-filled interiors, and every room opens up to outdoor greenery.
See the full story on Dwell.com: Recycled Red Brick Wraps Two Affordable Rental Homes in Australia
Related stories:
This Off-Grid House in Australia Is Designed to Withstand Bushfires and Cyclones
This Home's Unique Shape is Designed to Capture Sunlight
A Shaded Veranda Wraps Around This Japanese Dwelling