L.A.-based design duo Taylor + Taylor juxtaposed board-formed concrete with blond cabinetry and statement tile for a wow worthy kitchen renovation.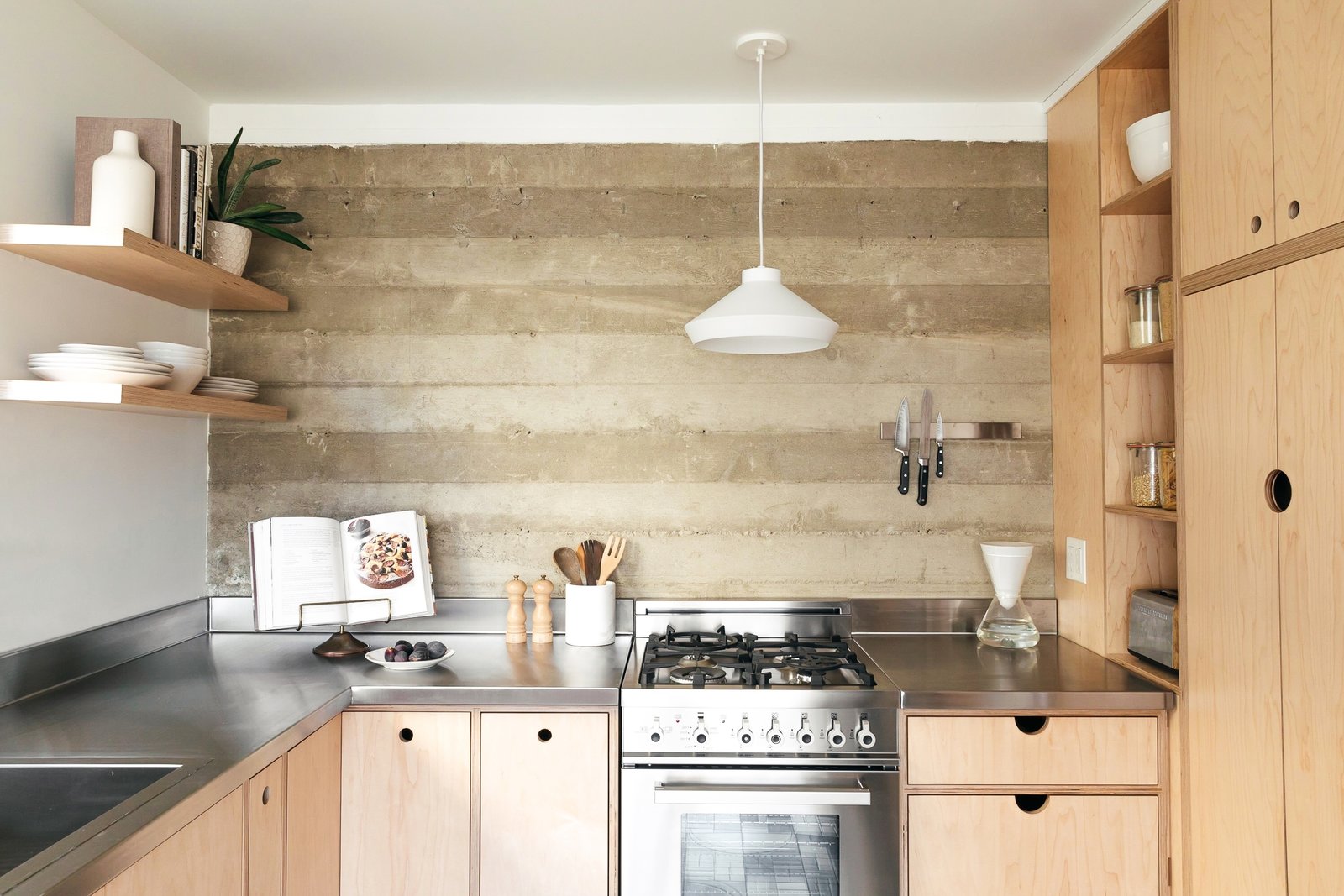 Whereas others might look at a board-formed cement wall in a basement and see, well, a concrete wall, Jess and Jonathan Taylor, the design duo behind the L.A.-based firm Taylor + Taylor, were inspired.
The couple had purchased a virtually untouched 1952 house in east L.A. and that concrete wall became the backdrop for a new guest kitchen in the basement.
"It was really the starting point of the whole design," says Jess Taylor. "As designers, our goal is to always try to incorporate the existing surroundings whenever possible, utilize them in practical ways, and be inspired by them."
Before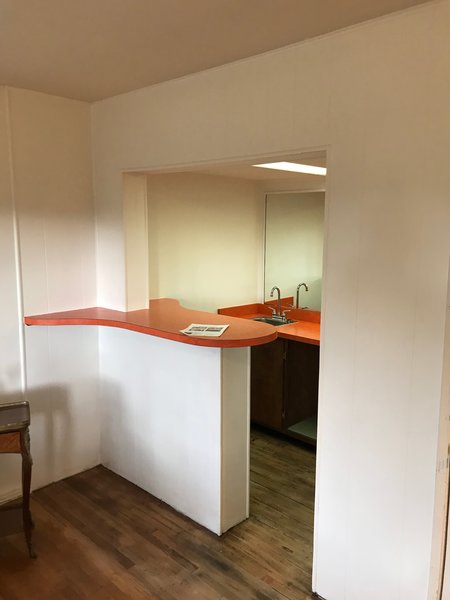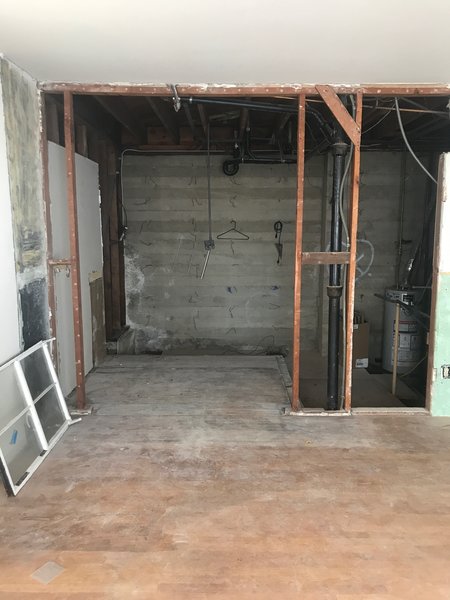 "As we conceptualized this space, we've always been drawn to modern Scandinavian approaches and this notion of really minimal, functional spaces," says Jonathan. Additionally, the couple had recently returned from a vacation that provided them with further design inspiration.
"We just got back from Mexico City for our 10th anniversary, [where we saw] the workspace that Frida Kahlo and Diego Rivera shared," says Jonathan. This motivated them to adopt a pared back aesthetic that highlights the room's utility: "The utility itself brings about beauty," says Jonathan.
After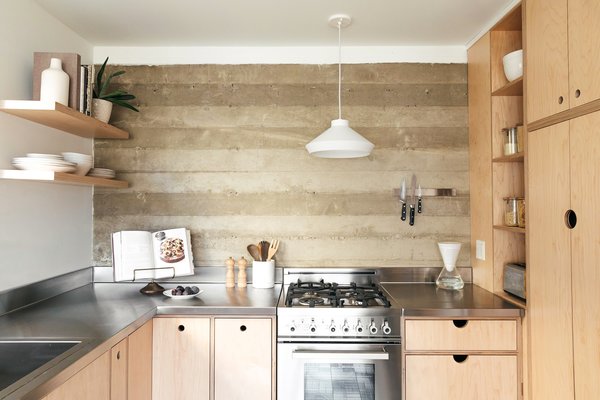 See the full story on Dwell.com: This 90-Square-Foot Kitchen Feels Airy After a Scandinavian Style Renovation