Economical and eco-friendly, a 725-square-foot prefab cabin is a cozy low-impact retreat in rural New Zealand.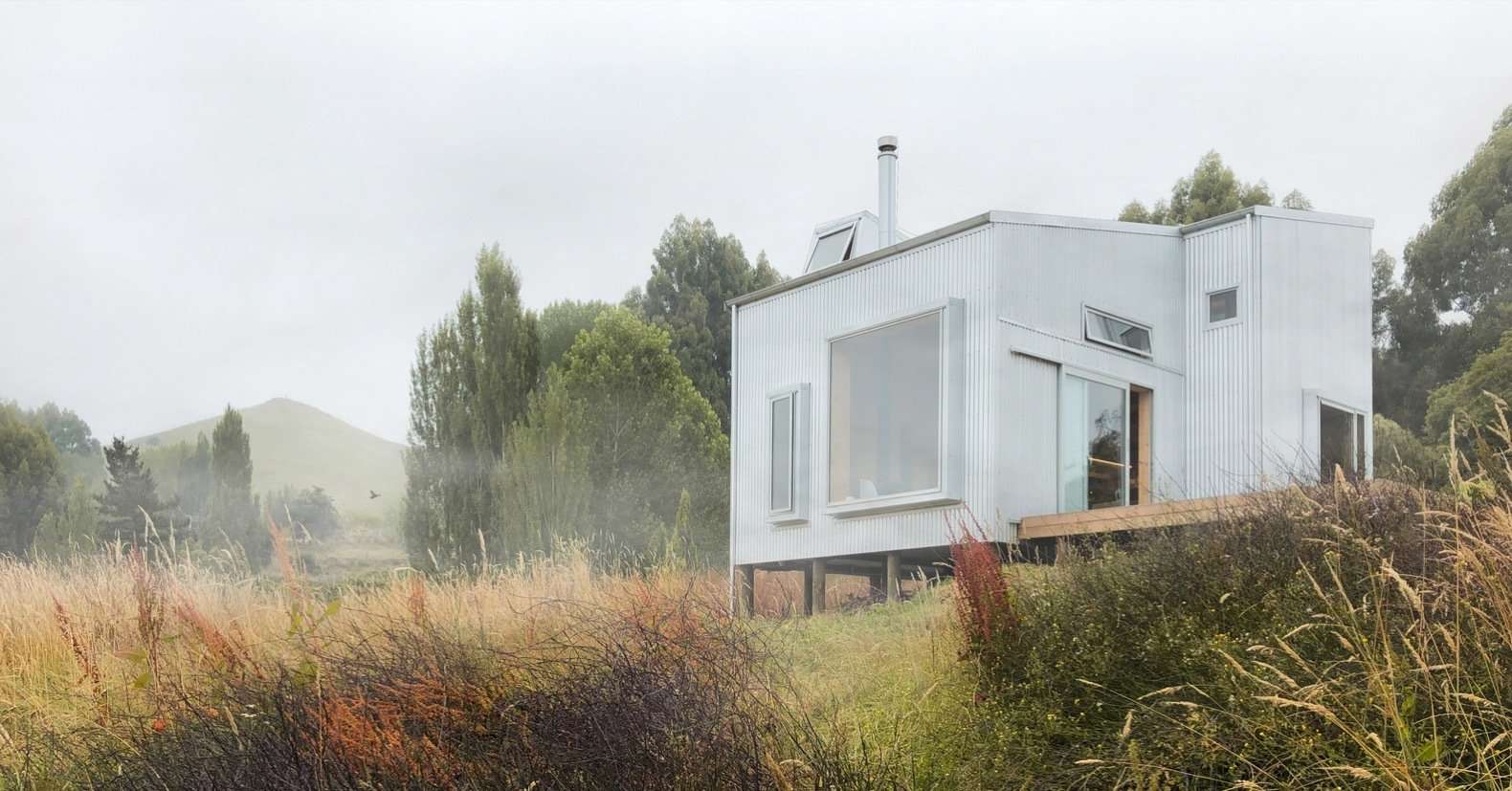 During a drive from Auckland to Wellington, Ainsley O'Connell and Barry Copeland spotted the perfect piece of land for a rural holiday cabin. Set high above the remote town of Taihape in the the middle of New Zealand's North Island, the 1,000-square-foot plot was a former vegetable garden for the local market, sporting captivating views of the rural landscape and town lights below.
The couple, both architects, camped on the site to immerse themselves in the "constantly changing light and atmospheric conditions" before designing the cabin—a process that involved the creation of over 20 models before they settled on the design of a tiny prefabricated cabin inspired by the local rural vernacular.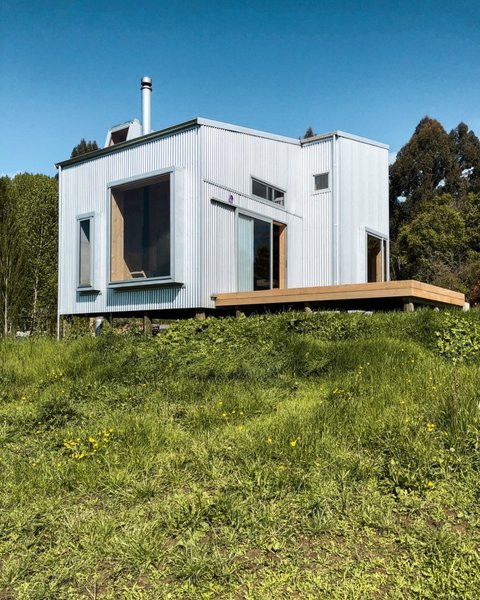 "One of the biggest challenges was the distance from Auckland," notes Copeland of the five-hour journey. "We decided to design a prefabricated building to reduce the build time and thus make the process easier to control from a distance."
With the help of local builder Daniel Crimp and his team, the couple also used the project as an opportunity to experiment with cross-laminated timber panels for the first time.
See the full story on Dwell.com: A Compact Prefab Cabin Draws In Spectacular Valley Views
Related stories:
6 Northern California Prefab Homes With Verdant Forest Vibes
Now You Can Spend the Night in Hygge Supply's New, Ultra-Modern Kit Home
Muji Just Unveiled a New Prefab Home—and it's a Minimalist Dream Come True