Ashley and Jamin Mills of the Handmade Home recently transformed a closed-off kitchen into a bright and open space for entertaining.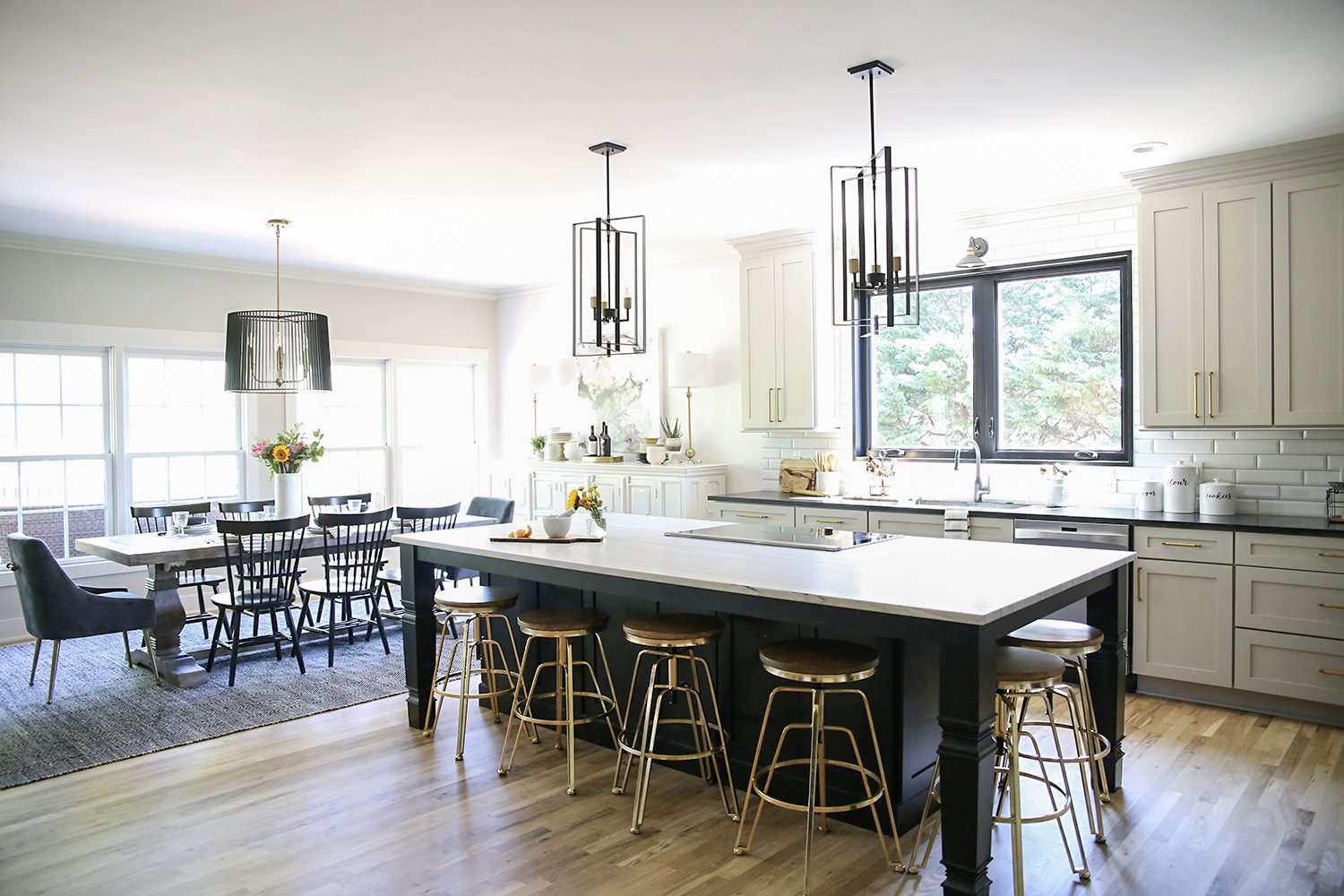 Ashley and Jamin Mills are no strangers to the renovation process. From pool houses and basements to bathrooms and kids' bedrooms, the couple routinely tackles all kinds of projects as part of their design and remodel company, The Handmade Home. Recently, the duo took on an outdated kitchen, reconfiguring the dark space into an airy, open spot for entertaining —complete with plenty of seating, as well as a custom bar area.
"Our clients mainly wanted to open up the space for entertaining," explains Jamin. The old kitchen was connected to the rest of the house by small passageways, which both closed off the space and blocked natural light. One of the first things the couple recommended was the removal of several walls. "Altering the floor plan to create one large area with the dining room gave the homeowners more options for entertaining," he adds.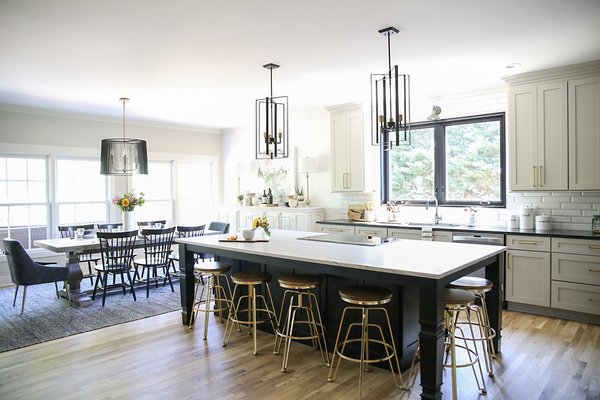 The entire kitchen was gutted, providing the opportunity to reconfigure cabinetry and optimize storage. "We tried to consider every possibility—from storage along the sides of the island to extra drawers throughout and an entire wall for the pantry," says Ashley. "We wanted the space to be realistically livable."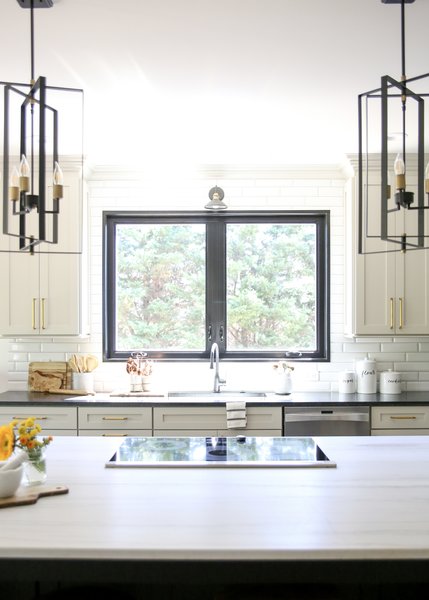 See the full story on Dwell.com: A Designer Couple Share Their Tips for Creating a Modern Kitchen
Related stories:
Trend Report: The Best New Products Found at KBIS and IBS 2020
Refresh Your Countertops With These Bold, New Surfaces
The Best New Barware to Shake Up Your Next Cocktail Party