Some of the trickiest landscapes on the planet also give architects an opportunity to create unique homes that are anything but mundane. The gorgeous and luxurious Bela Vista House designed by Bernardes Arquitetura is one such residence where undulating lot and natural terrain challenges gave birth to a home that is refreshing, modern and spacious. The interior of this sweeping Brazilian house is connected with the lush green outdoors at all times thanks to the extensive use of floor-to-ceiling glass windows and doors. Step beyond the main house and you see a stunning infinity pool, large deck and lovely garden greeting you gleefully!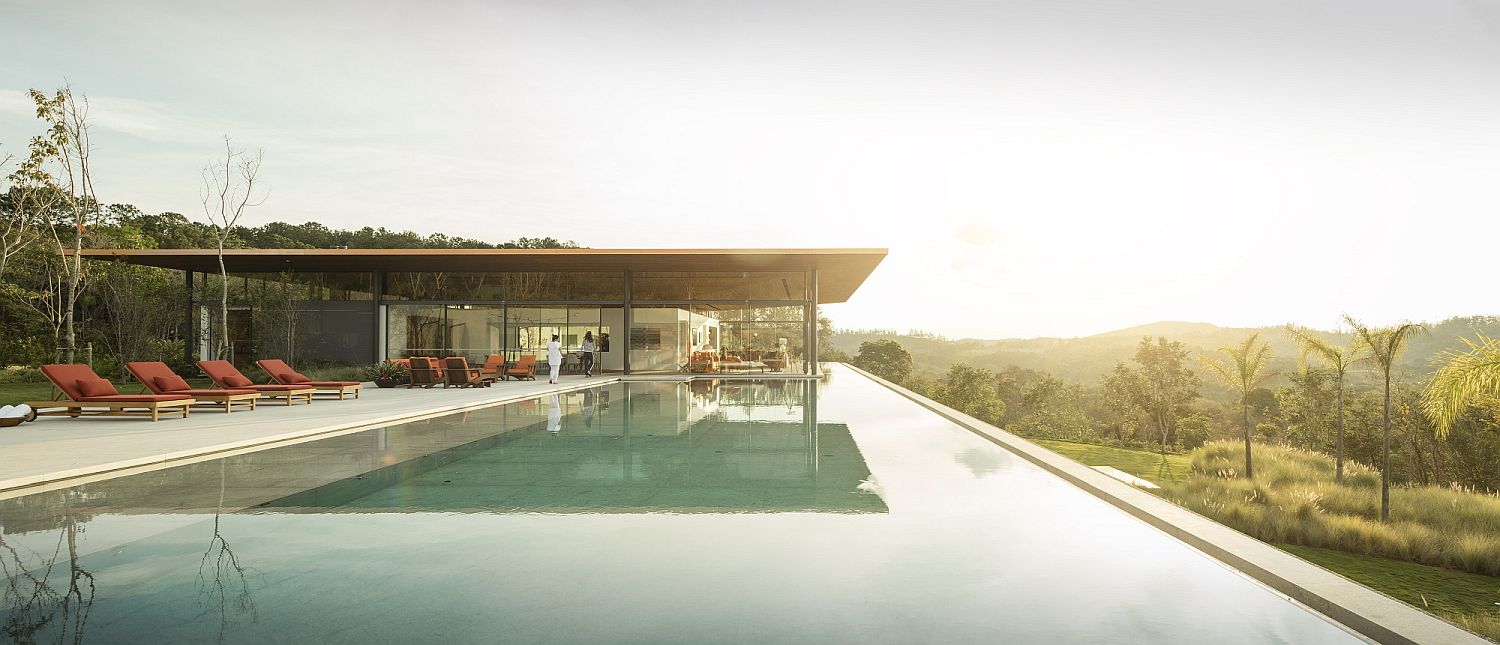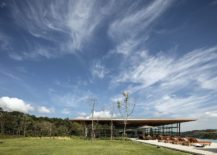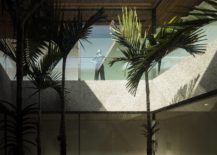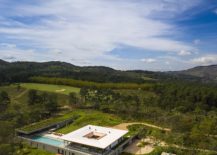 It is the bedrooms and the private areas that sit below while the living room, reception, dining area and kitchen sit above and are enclosed in structure built with glass walls and wood. This makes most of the scenery outside and also brings in a flood of natural light. Outside, you can also find a sauna, exclusive gym and barbecue zone while the guest quarters are placed away from the main structure. Life her feels relaxing with an array of sustainable and eco-friendly design features that make this one-of-a-kind dwelling! [Photography: Fernando Guerra]
RELATED: Vista: 160-Square-Foot Tiny Home Provides an Adaptable Personalized Escape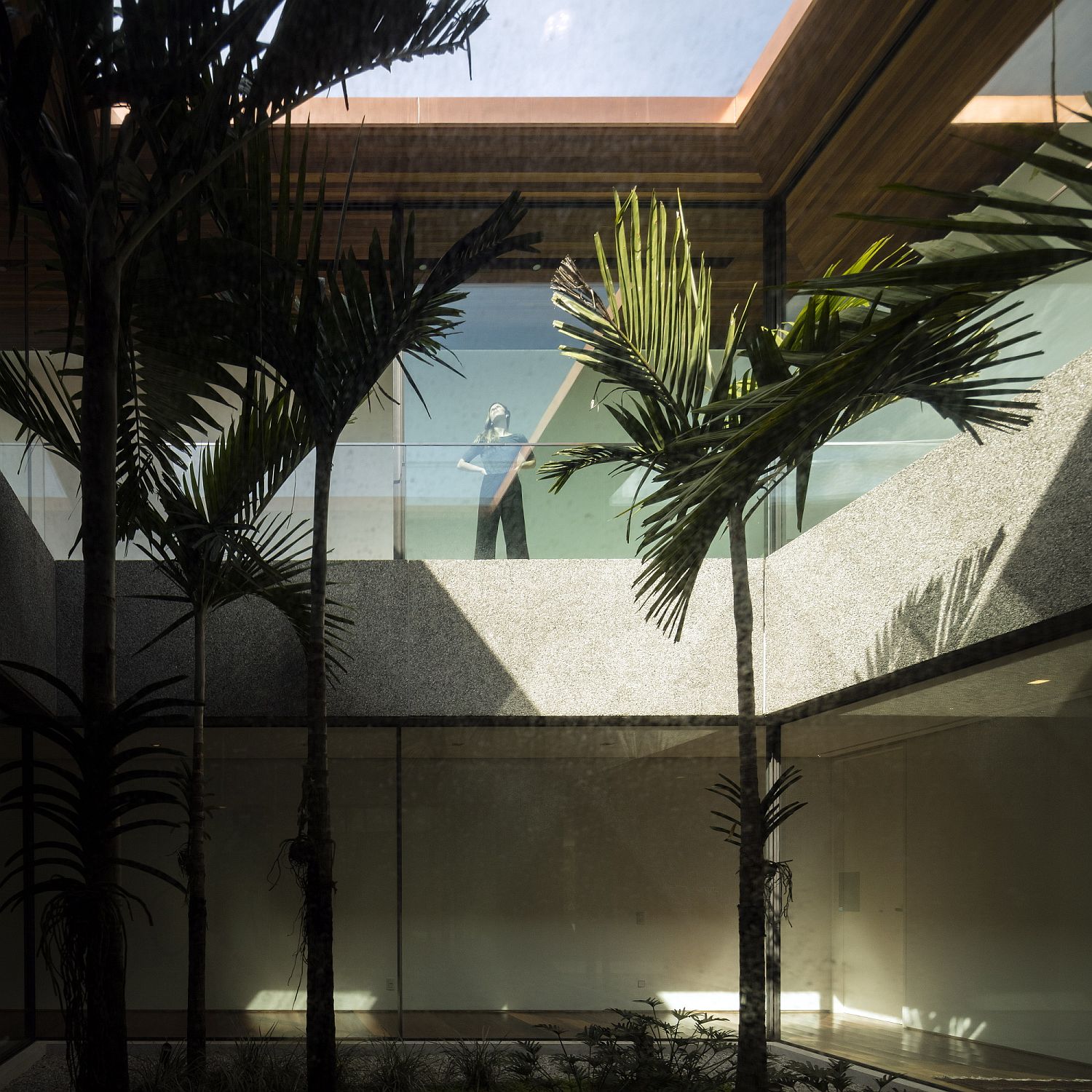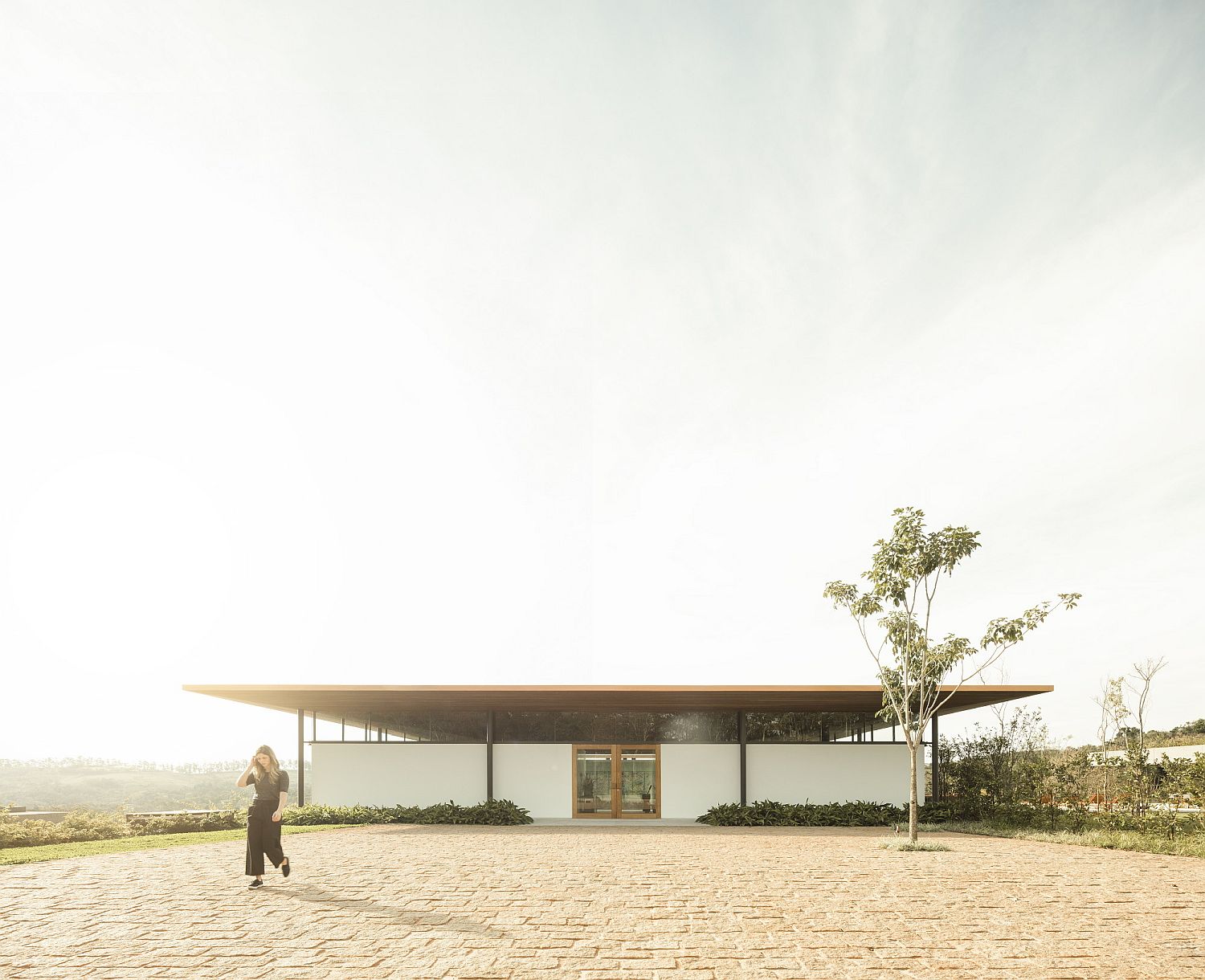 Bela Vista House is the result of the intersections between apparently divergent housing types: a patio house laid out in a square plan; and superimposed linear blocks inserted in the topography by carefully located retaining walls. These differences are responsible not only for the insertion of the house in the landscape, which create a contrast between the topographic plinth
RELATED: Expansive L-Shaped Brazilian Home Embraces the Outdoors in Vernacular Style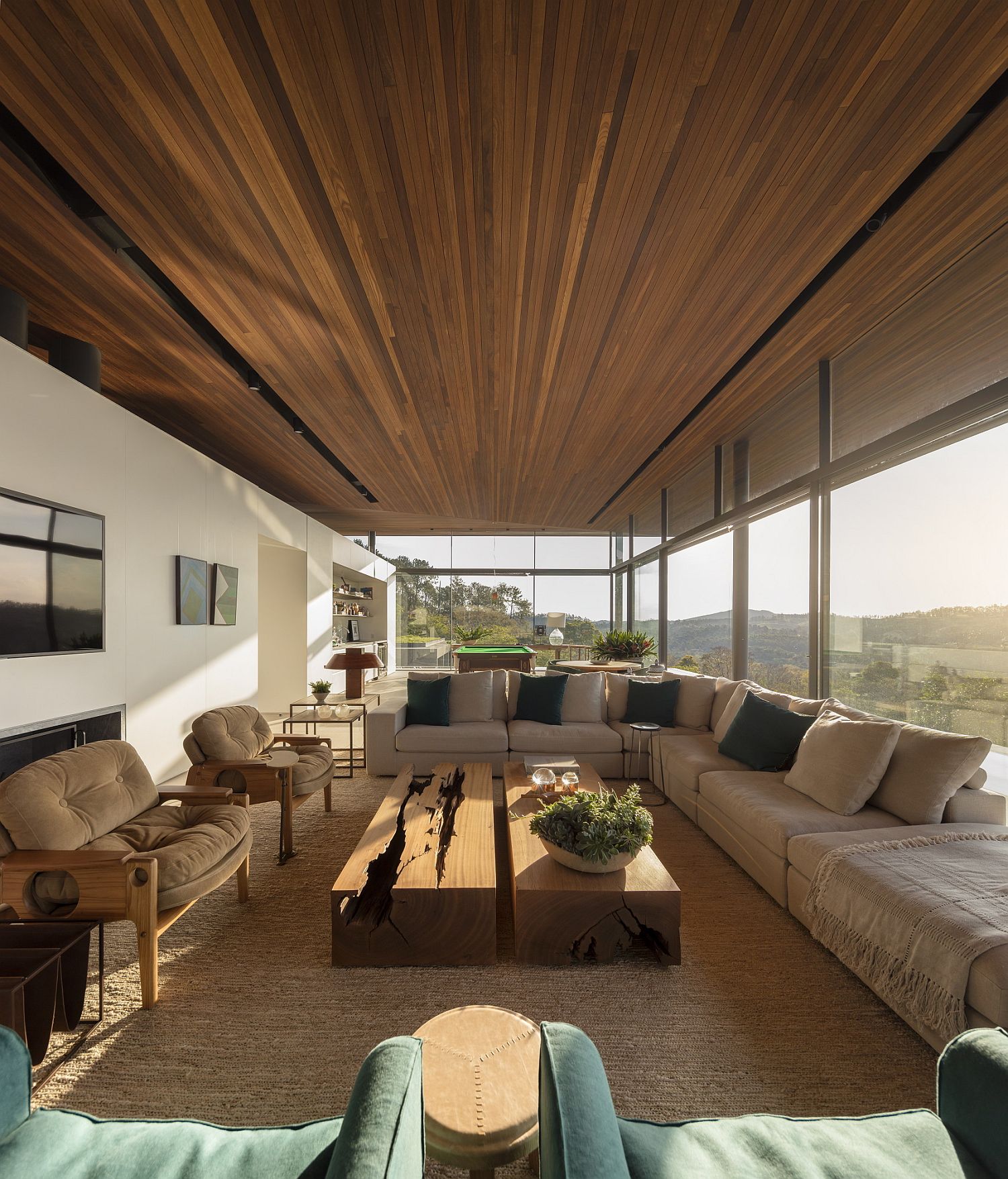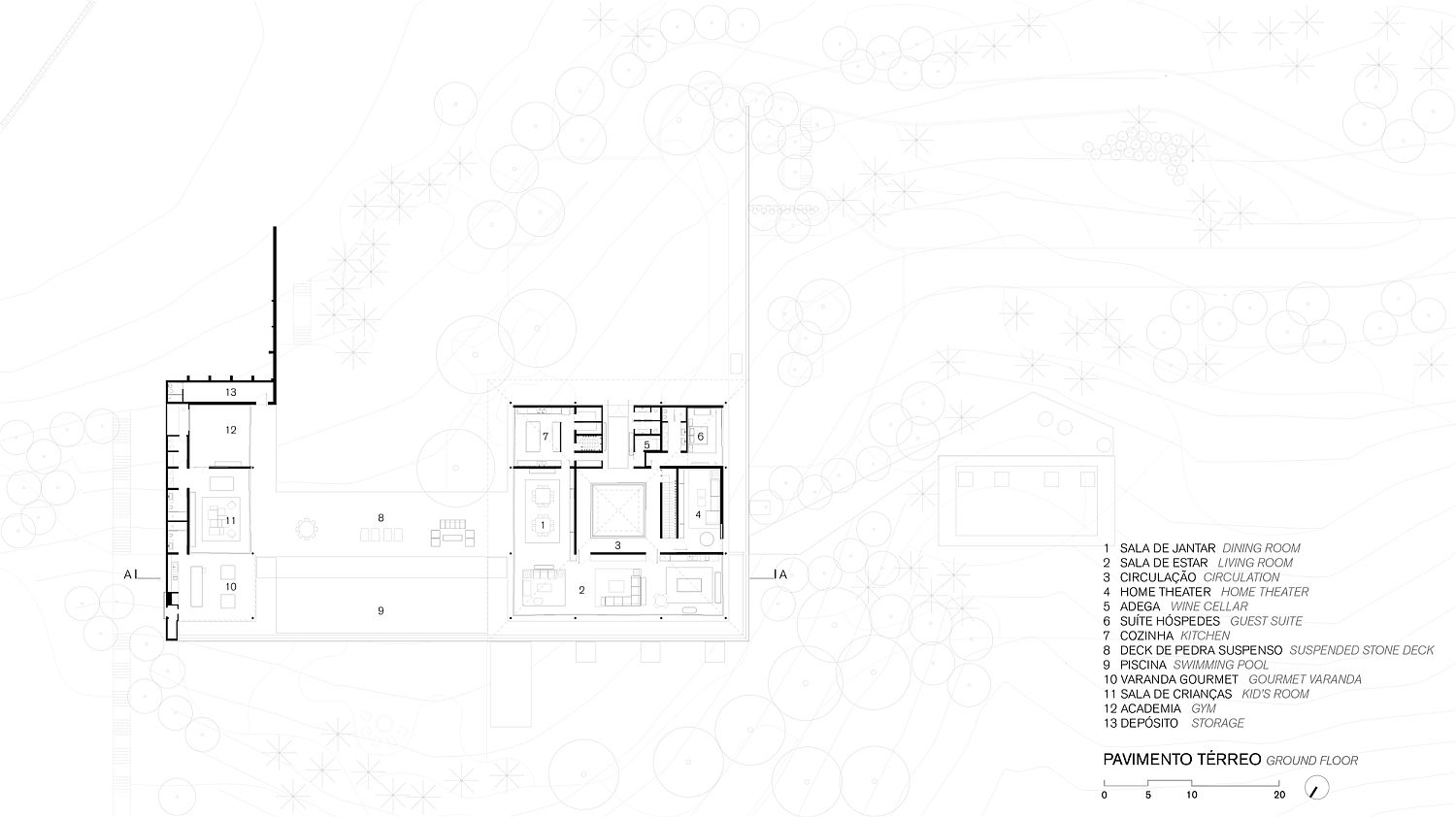 You're reading Bela Vista House: Luxurious Brazilian Home Overlooks Sunning Landscape, originally posted on Decoist. If you enjoyed this post, be sure to follow Decoist on Twitter, Facebook and Pinterest.