There are many among us who are design aficionados happy to go the extra mile when it comes to home decoration and revamp every once in a while. There are a few who are fine with incorporating changing seasonal trends and have both the time and the energy to alter between them as they move up and down the 'trends chart'. But for the majority out there who are far less inclined to repaint cabinets, change backsplashes and alter entire room themes each year, it is the simple and elegant accents that offer the perfect way to usher in contrast and color. And few among these are as easy to embrace as wall art at its brilliant best.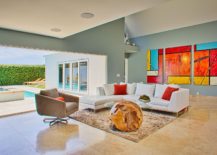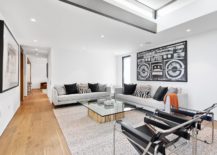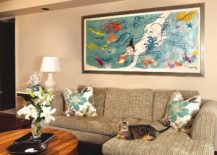 While most of us tend to ignore the wall art in the backdrop as we admire all the other features in a room, it is often this piece of wall art that makes the biggest impact. Sometimes adding the sole splash of color to an otherwise neutral backdrop and on other occasions it can accentuate the color scheme of the room beautifully. From the multiple pieces that create a lovely gallery wall to the lone large wall art piece that holds its own and can also define the accent wall, this is a look at 25 ways in which wall art can be used to add the 'it' factor in a room –
A Blank Canvas to Paint On
The easiest way to ensure that the wall art piece that you choose stands out visually is by making sure that the rest of the room is as neutral as possible. This is rarely a problem in the modern living room, dining room and bedrooms where it is white and gray that often shape the backdrop. This gives you a greater opportunity to pick the art work of your choice. Once you have settled on the wall art addition, repeating the color using vases or throw pillows can be done and it gives the room a curated and exquisite modern appeal.
RELATED: Beyond Paint: 30 Inventive Ways to Add Color to the Kids' Bedroom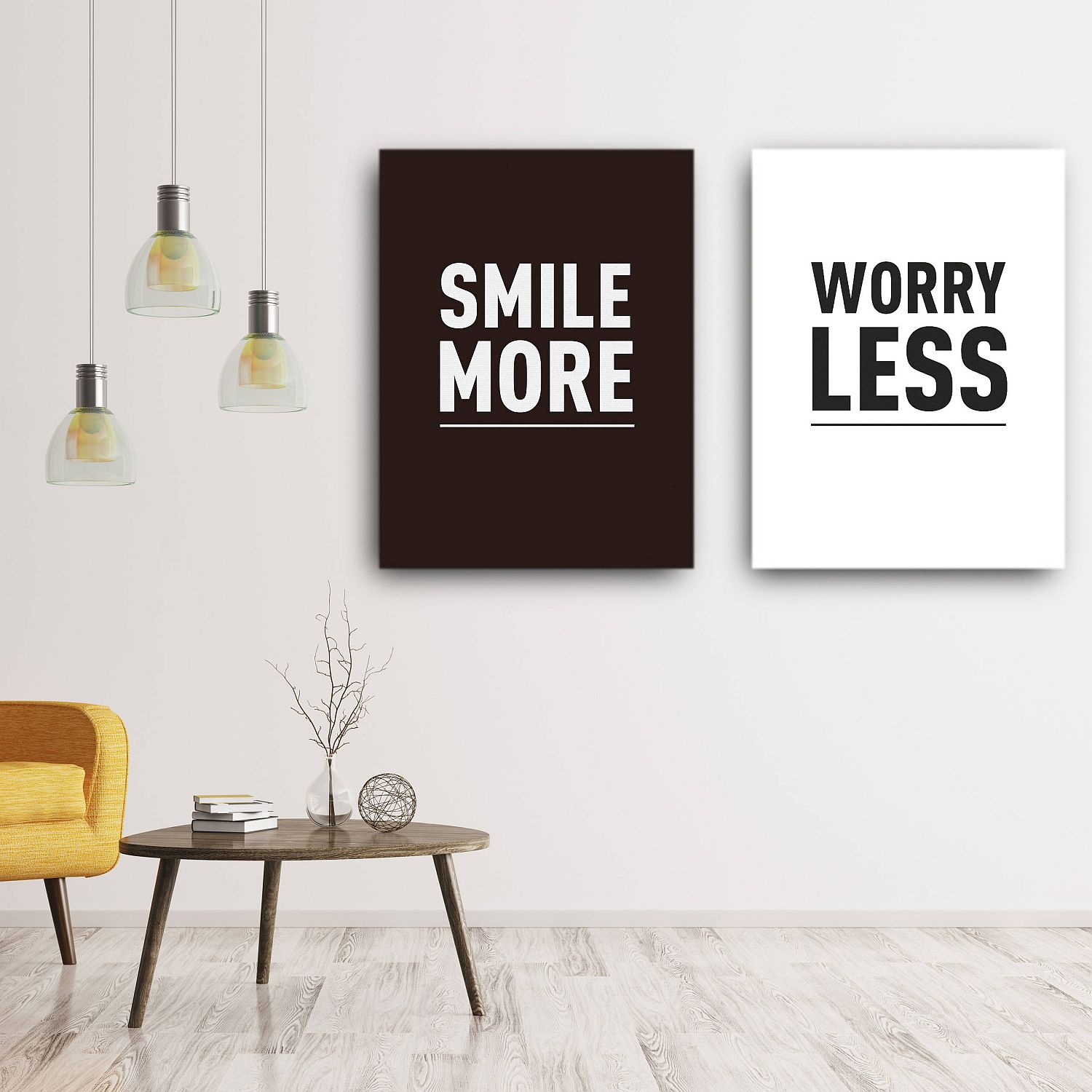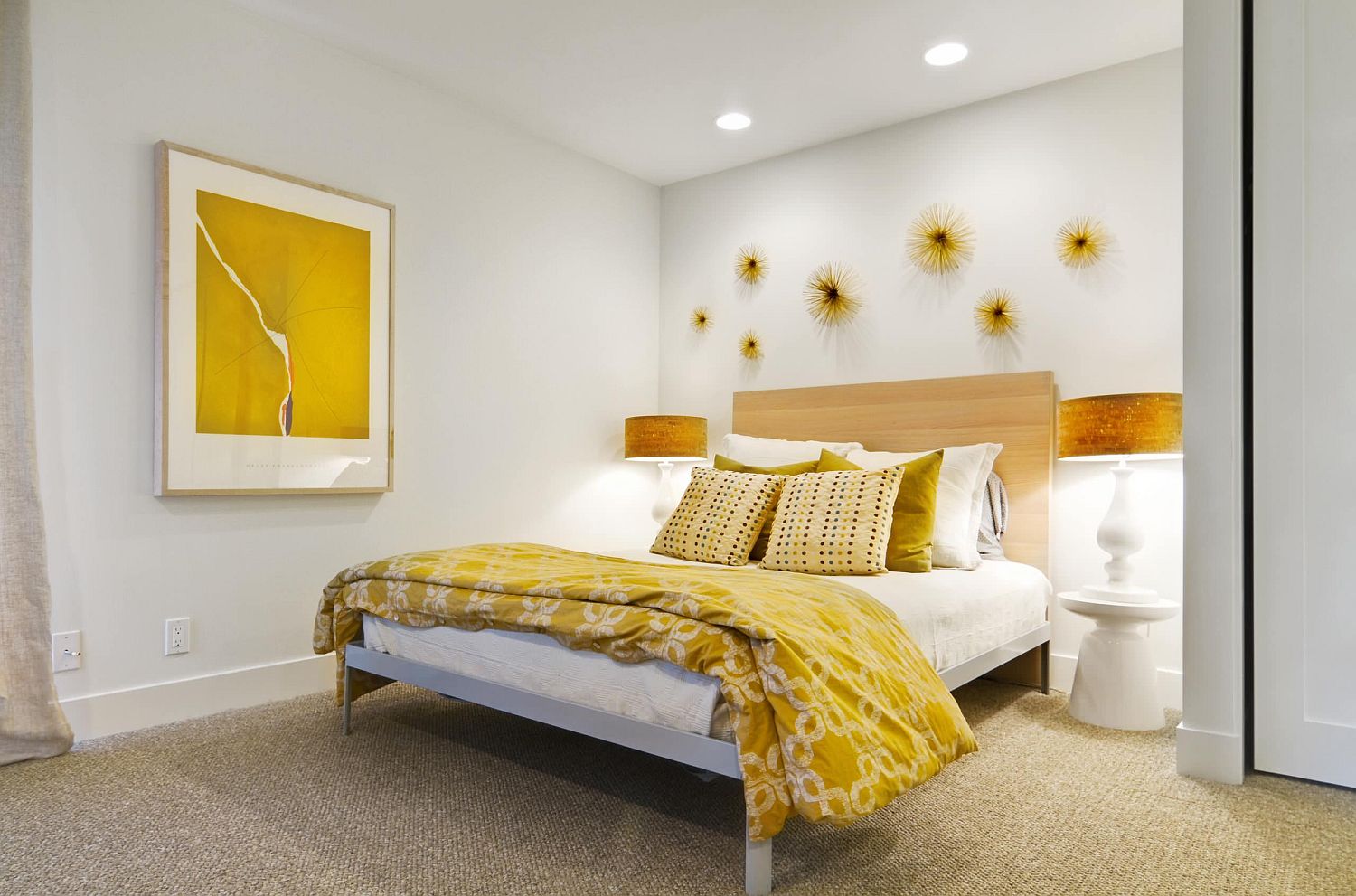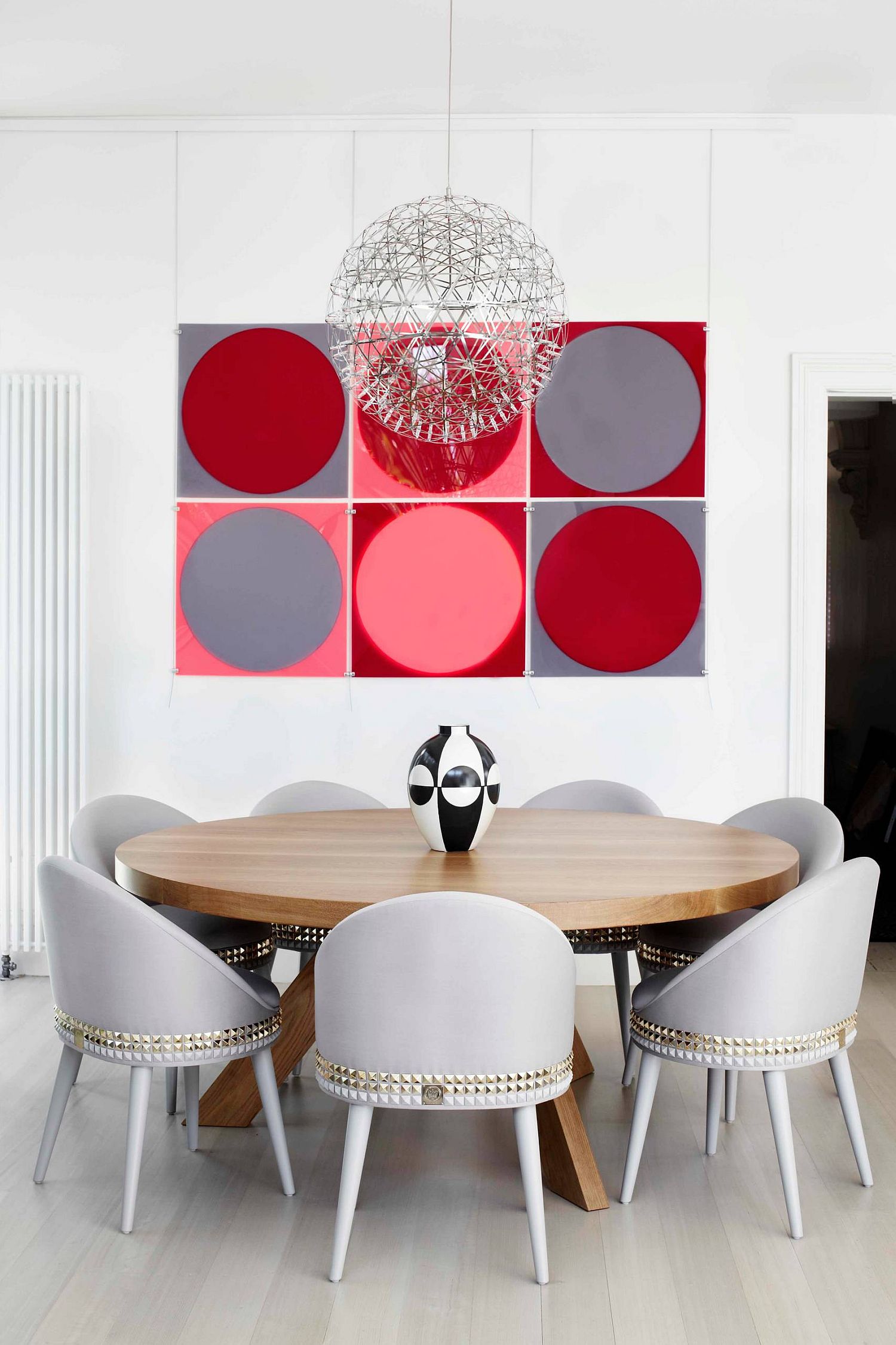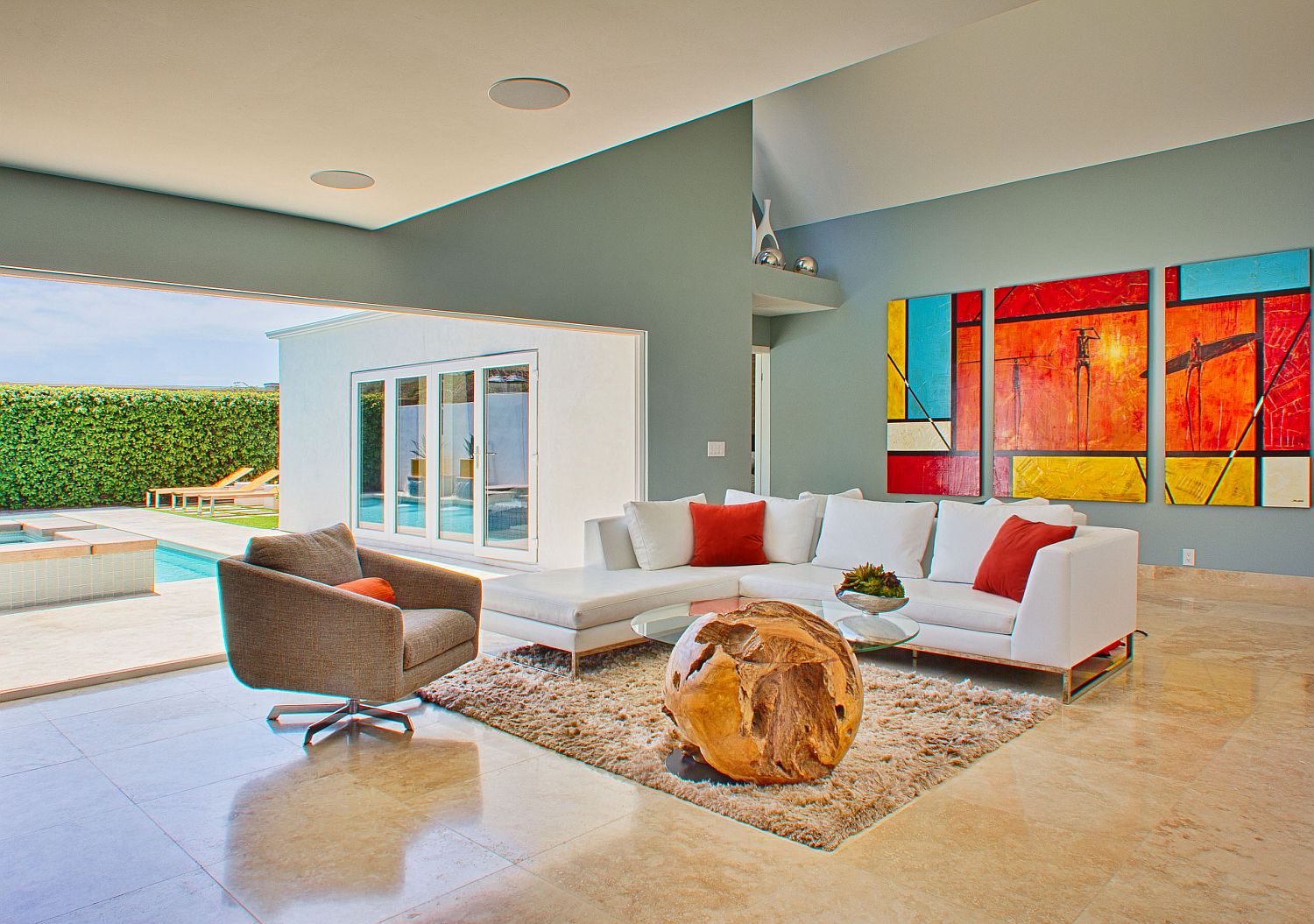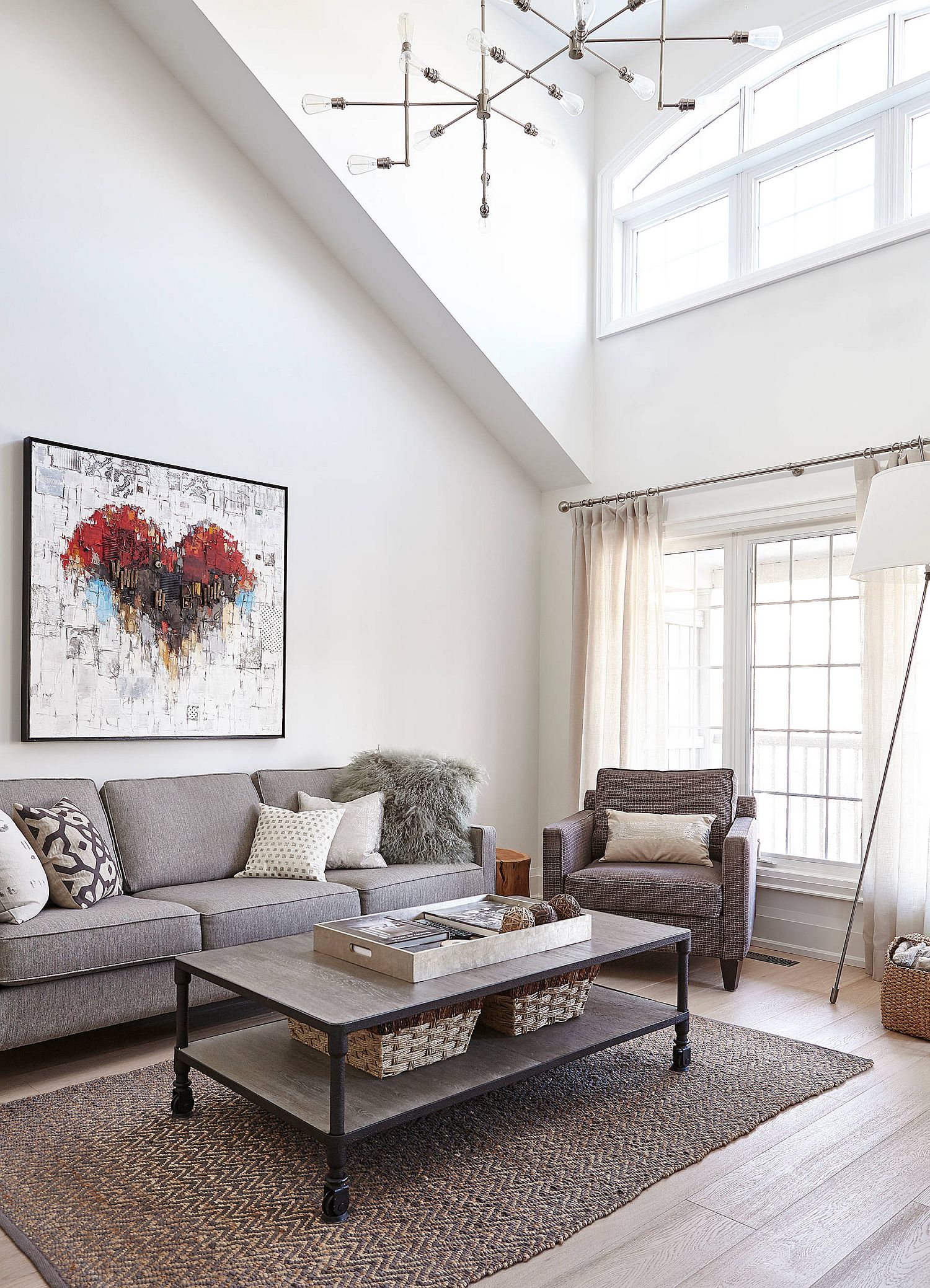 Finding the Right Art Work for your Home
Choosing the right wall art piece for your home is as much about your own taste as it is about the style and theme of the room it sits in. In fact, we suggest that you place your own taste in art and life ahead of style constraints. Some homeowners prefer a wall art piece that is the central focus of the room and fits in perfectly with their artistic taste while others are much more flexible and are fine with an addition that just brings in the right colors and in the appropriate manner. What constitutes art in here is a debate as broad as possible. But everything from framed black and white photographs to old posters and vintage prints fall into this diverse category.
RELATED: Choosing The Ideal Accent Wall Color For Your Dining Room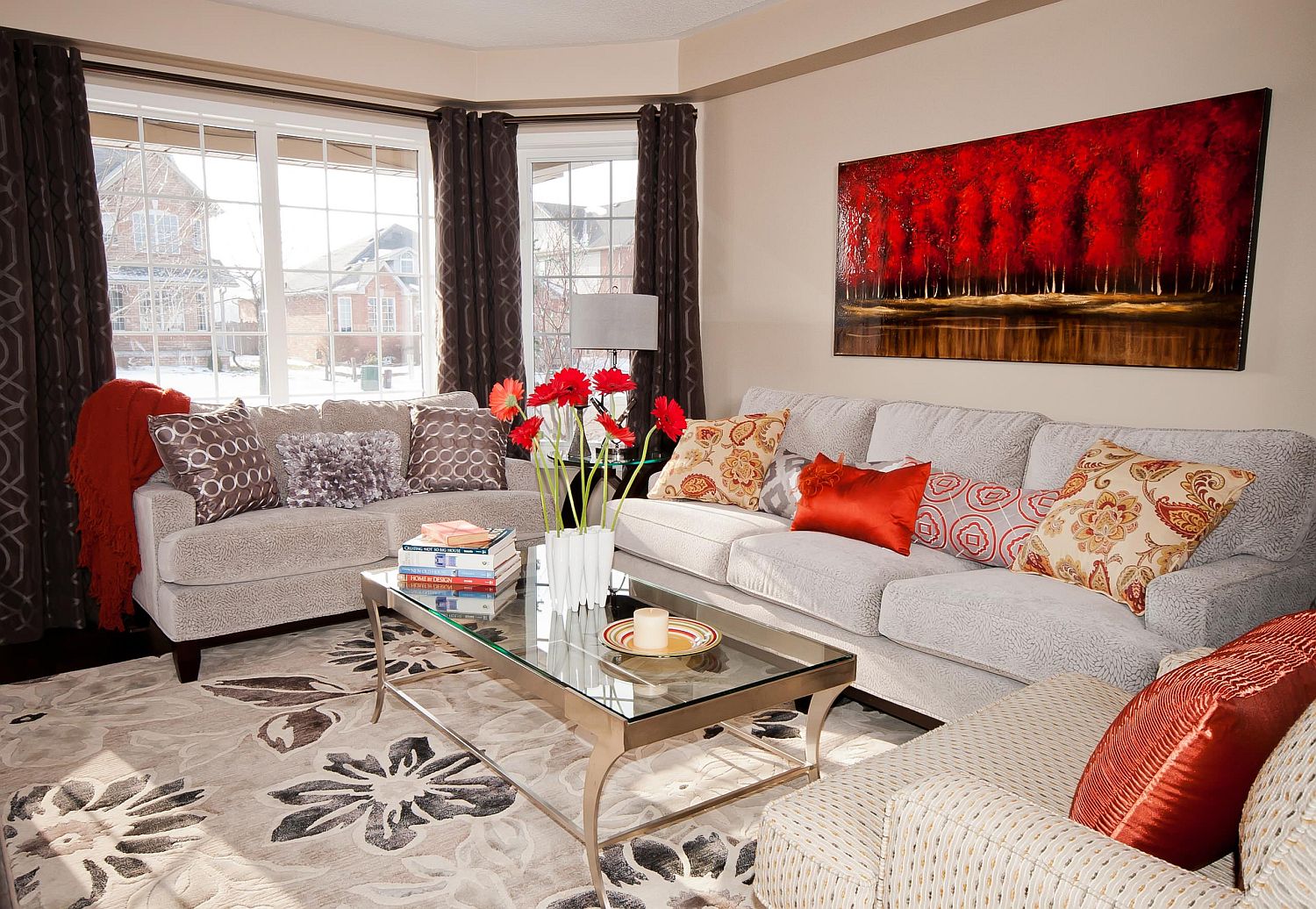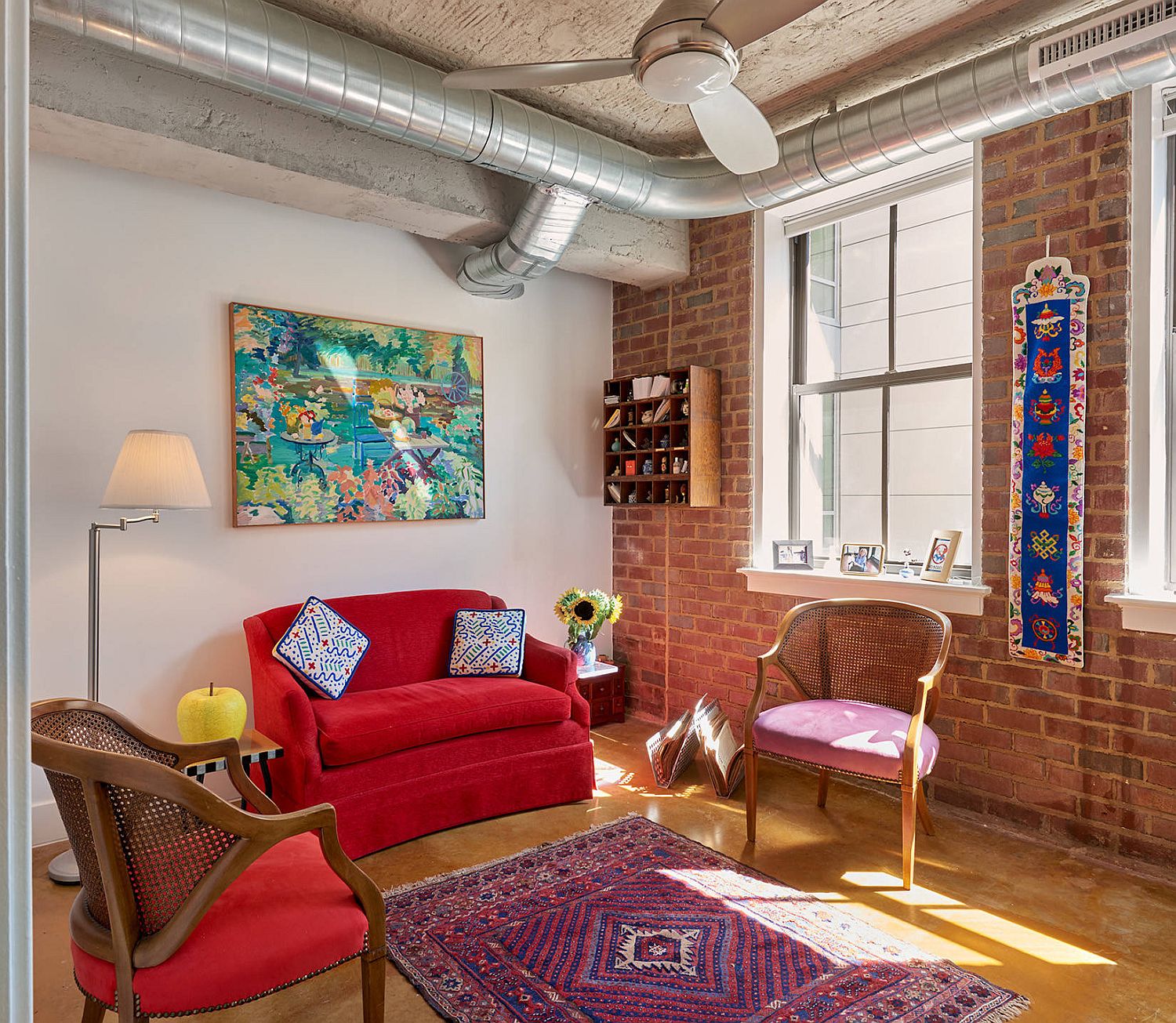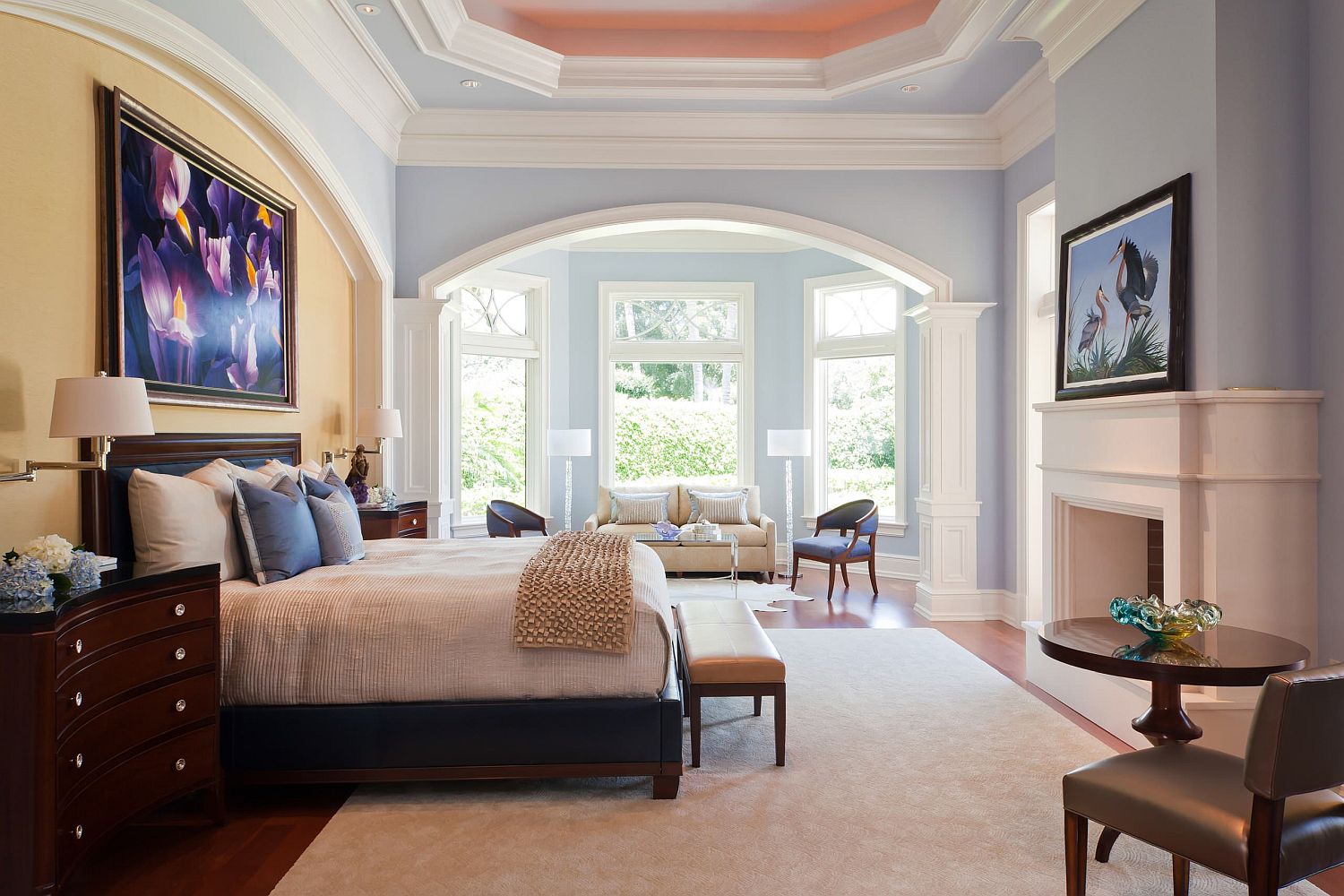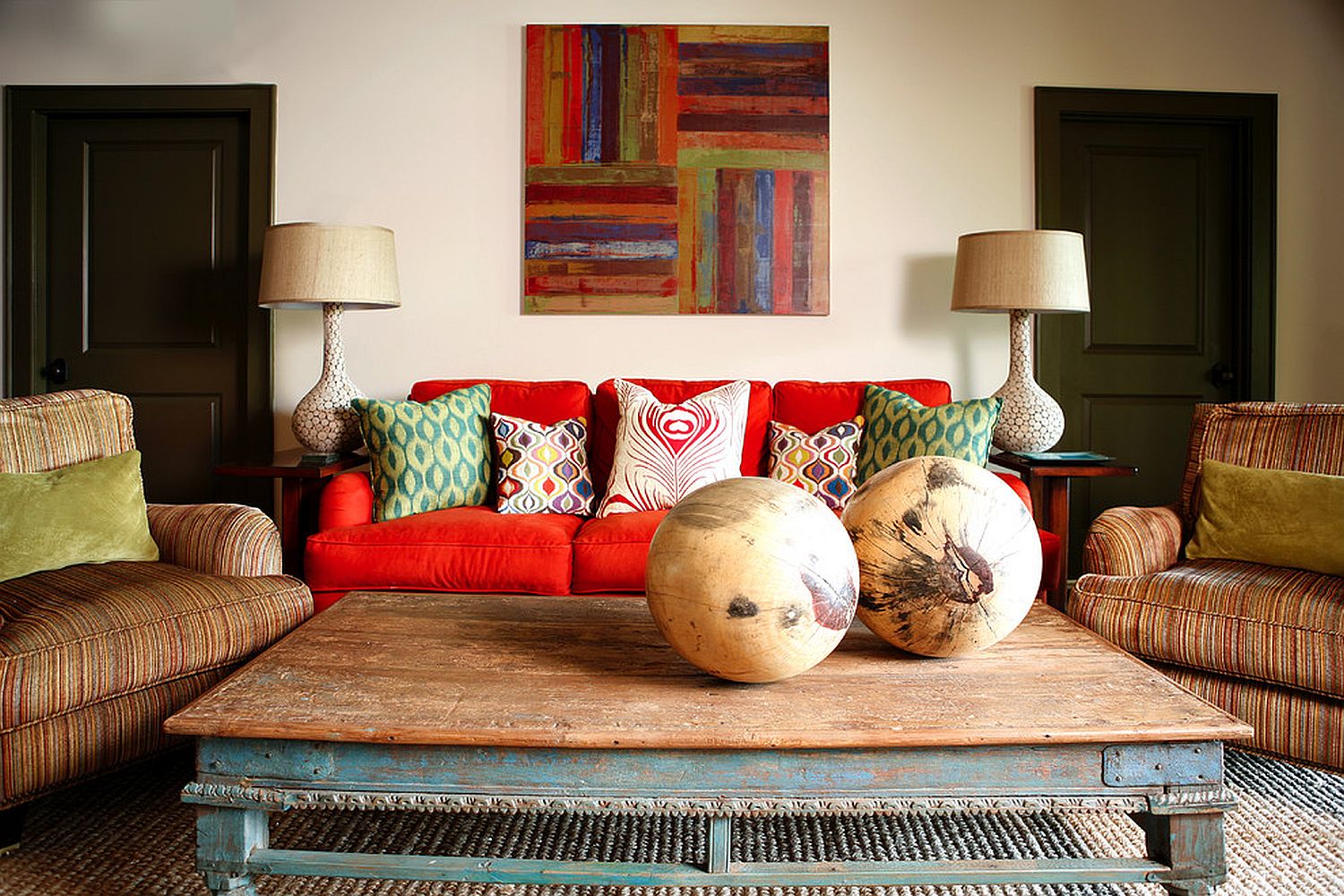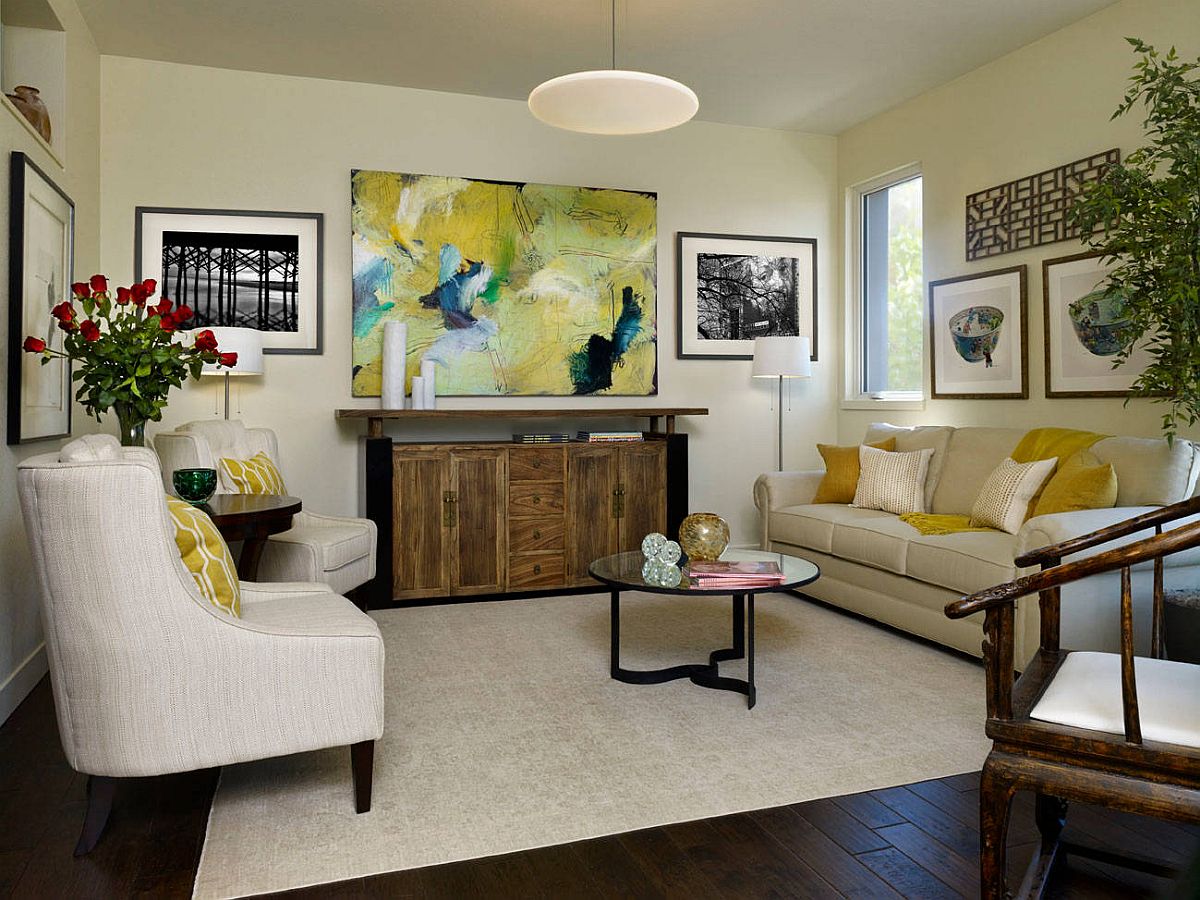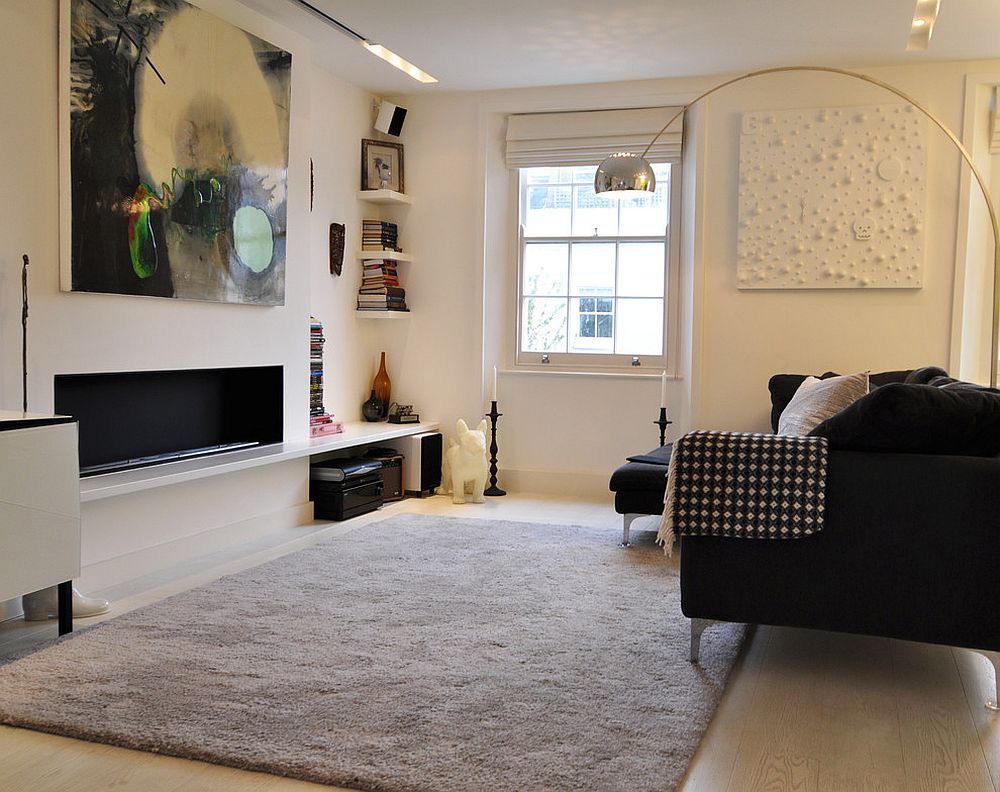 Placement, Lighting and Highlighting Wall Art
Making sure that the large wall art addition sits in the prime position on accent wall is not a complicated task. But when the room is far less minimal and you have other accents and features to weave together along with the wall art addition, things get a touch trickier. Track lighting and accent lights help you immensely with this. During daytime a flood of natural light is the perfect way to illuminate this delightful accessory while artificial lighting takes over after sunset. Aesthetics here trump all else!
RELATED: 50 Brilliant Ways to Add Color and Brightness to Your Bedroom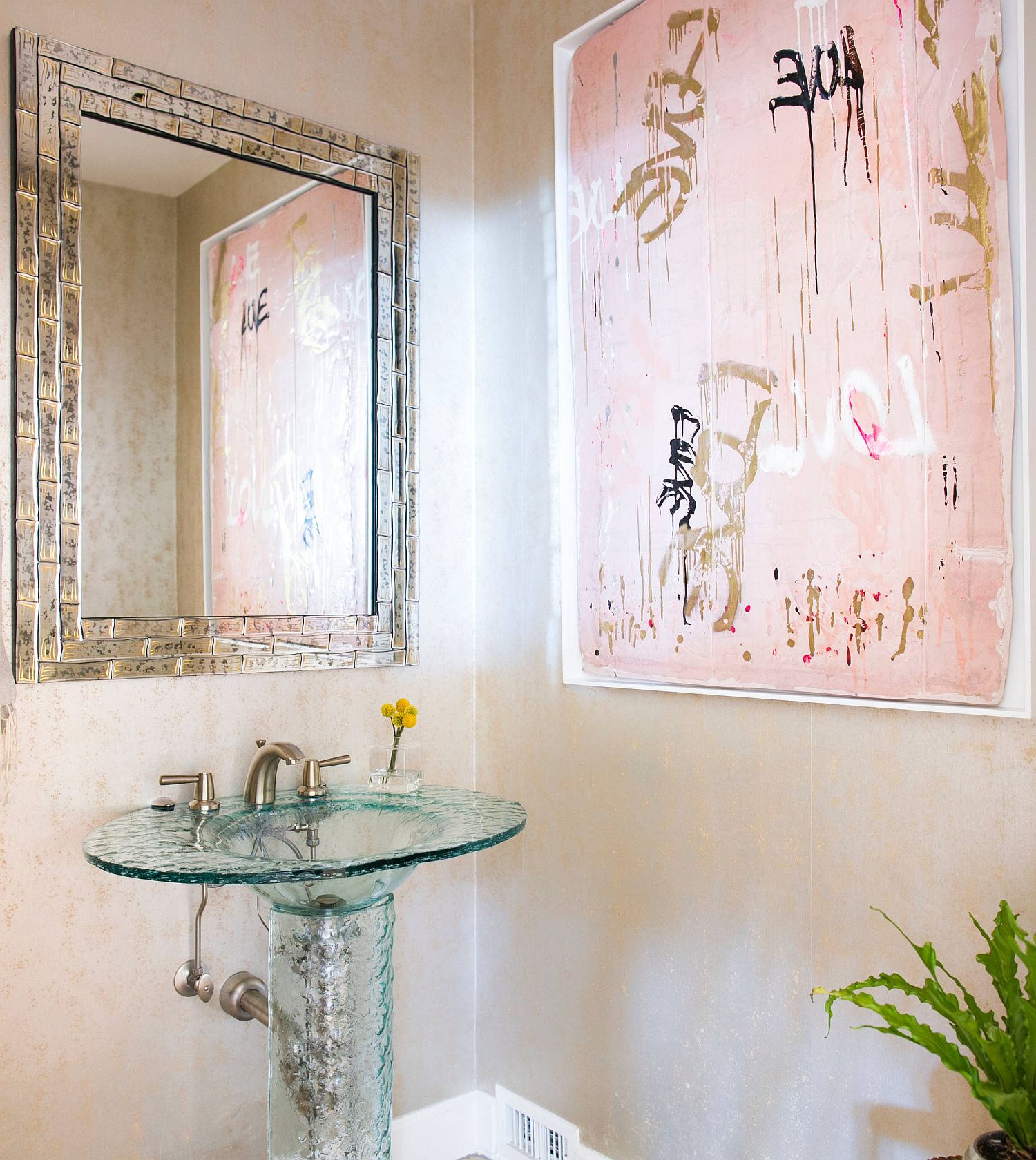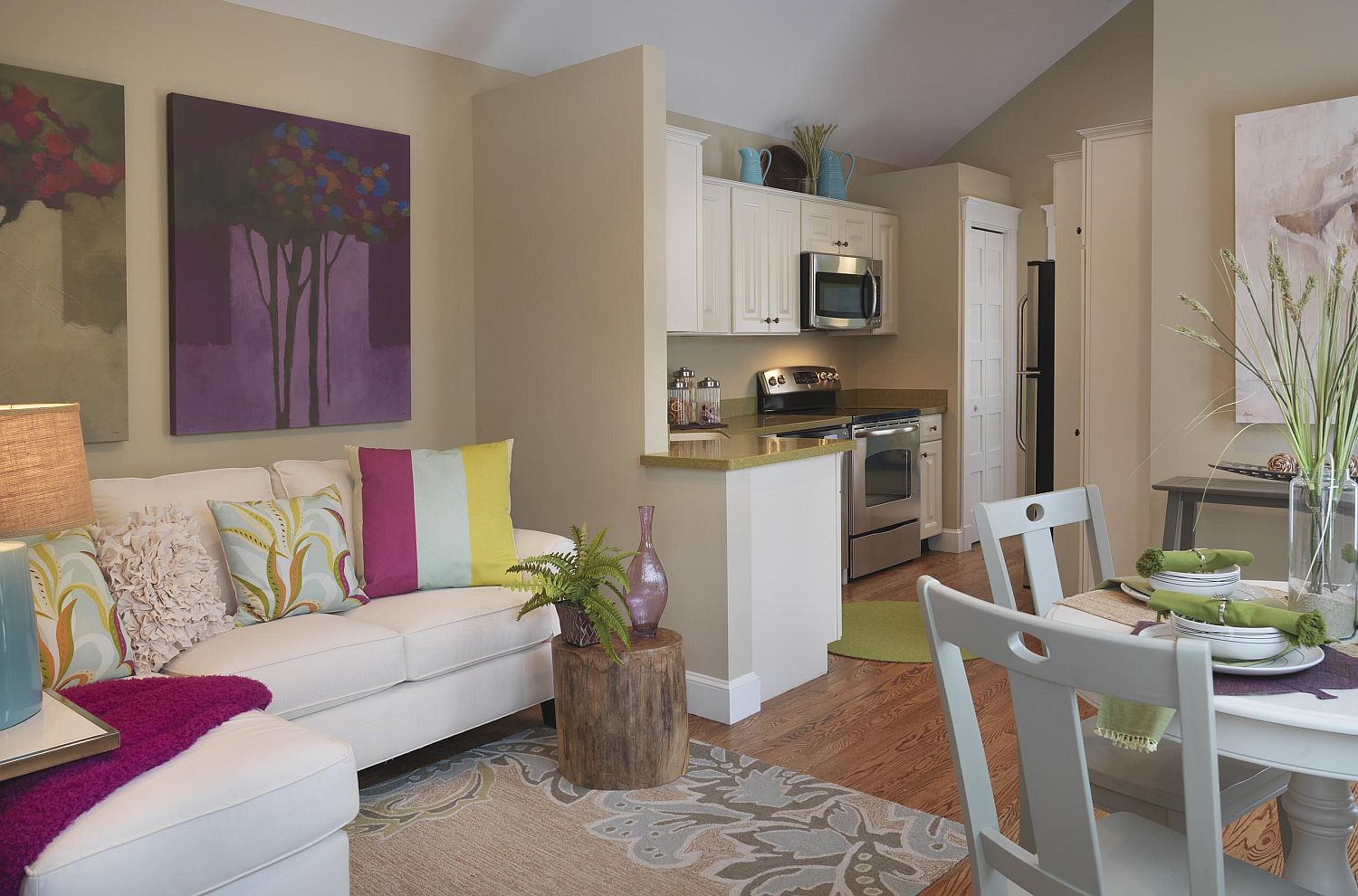 You're reading Simply Stunning: 25 Brilliant Ways to Add Color Using Wall Art, originally posted on Decoist. If you enjoyed this post, be sure to follow Decoist on Twitter, Facebook and Pinterest.