Flexibility rules in an airy Southern California garage-turned-ADU that gives two professionals the chance to ride the wave of the future.
Like many adults with aging parents, Jorge Cuevas Antillón thinks a lot about the future. But the professor and educator believes he and his partner, Ruben Martínez, have found the perfect solution. "We're 50-something-year-old professionals, and we live in my parents' garage," he says with a smile.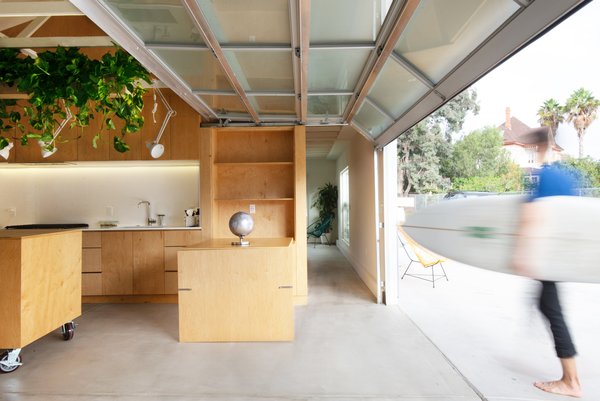 It's not just any garage. Set off a quiet street in suburban Chula Vista, just south of San Diego, the 1,200-square-foot space has been completely overhauled by architect Ramiro Losada-Amor into a clean-lined accessory dwelling unit (ADU) that's all about flexibility, with moving elements that enable the interior to be quickly configured and reconfigured.
See the full story on Dwell.com: A Couple Convert Their Parents' Garage Into a Transforming ADU