A natural retreat for the family is one we all long for and very few of us have the privilege to enjoy one that is as spectacular and relaxing as the Bridge House designed by Mackay-Lyons Sweetapple Architects in Canada. The house has been crafted largely in wood and sits on a rock with the sea on both its sides. This makes the home even more special and it is the gorgeous views outside that seal the spotlight here at every turn. Despite its more rustic appeal on the outside, on the inside you have a home that feels contemporary and relaxing at every turn. Neutral colors take precedence here with glass walls ushering in a flood of natural light.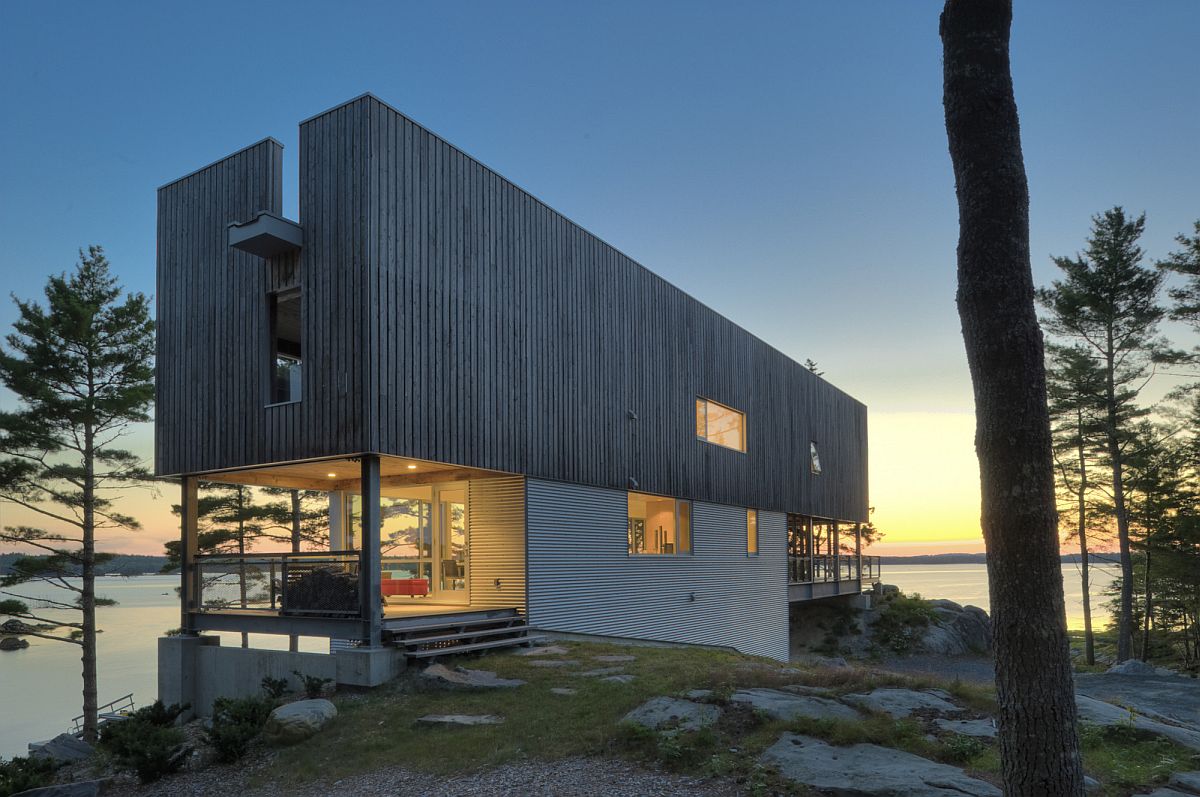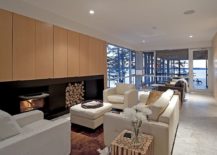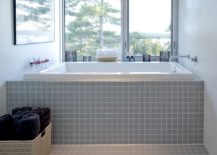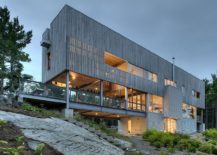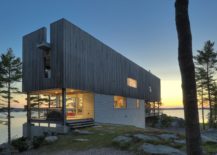 It is the lower level of the house that contains the living area along with dining space and kitchen while the upper floor holds the four bedrooms along with other guest rooms and bathrooms. A series of decks, outdoor hangouts bridges and walkways around the house extend the living area outdoors and ensure that there is no dull moment as the entire family comes together at this seaside retreat. Geothermal heating and passive solar heating techniques complete an escape that is both pleasing and functional. [Photography: Greg Richardson]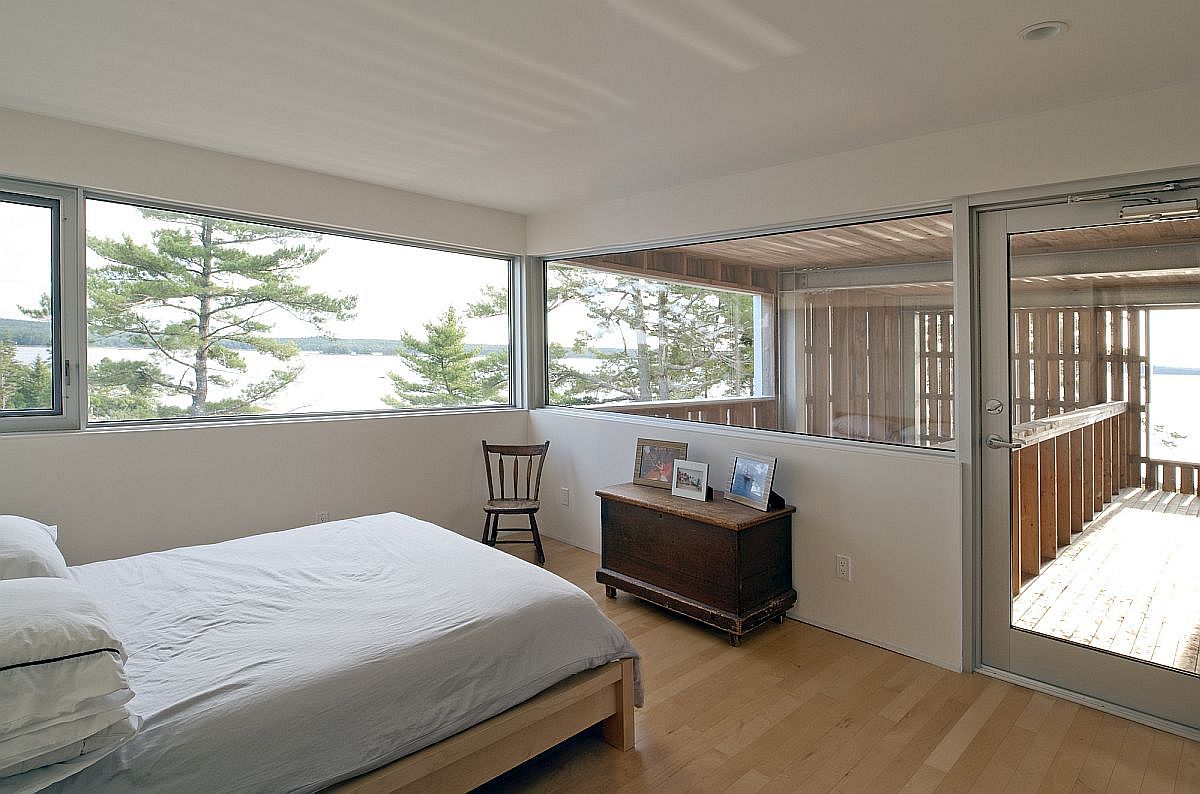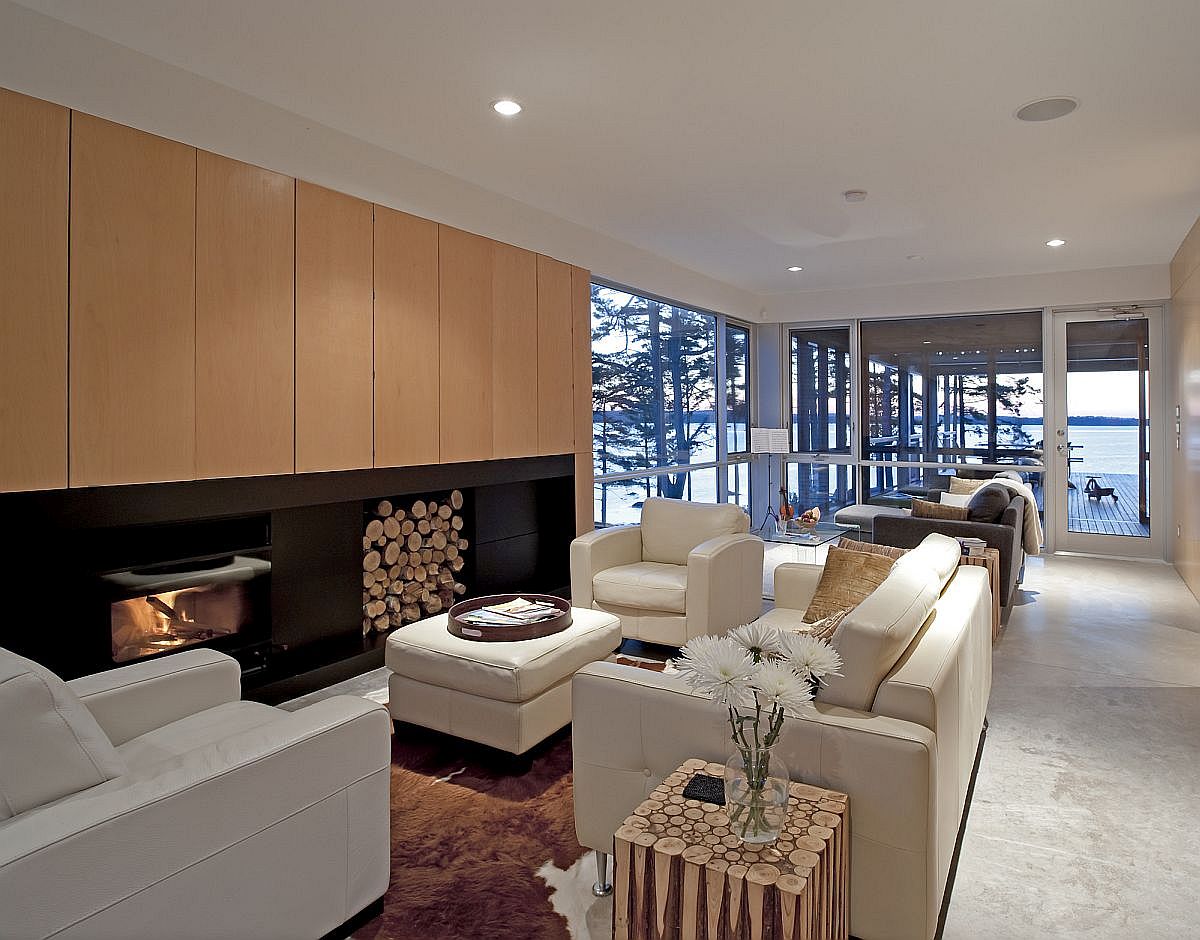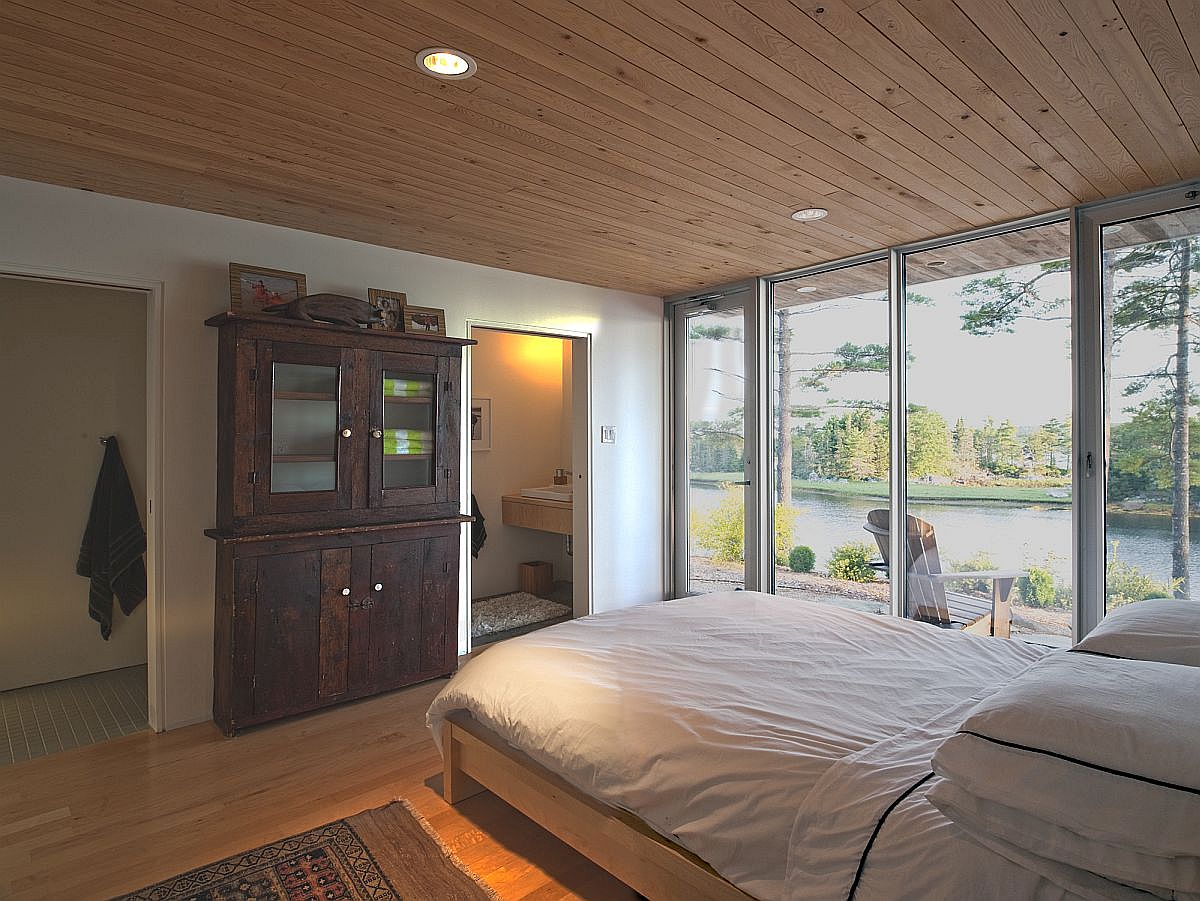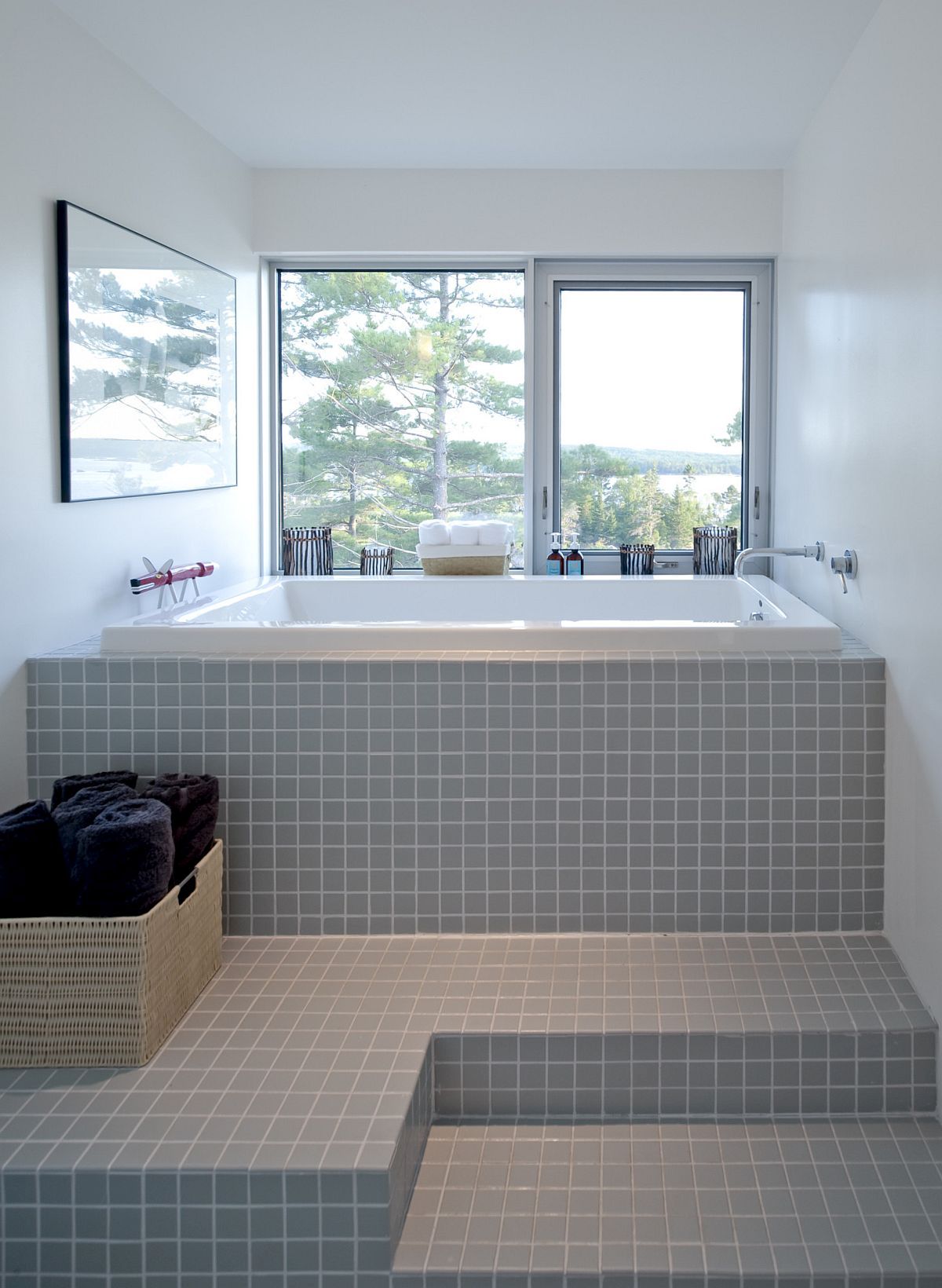 A steel primary skeleton is revealed as the board-and-batten, monolithic, wood envelope delaminates. Two giant scuppers celebrate getting the rain off the roof. A geothermal hydronic heating system is a component of a passive solar approach. This is a robust, muscular building in a powerful landscape, which will weather well over time. It is, however, domesticated by a series of incisions which infect it to the specifics of the site, climate, and views.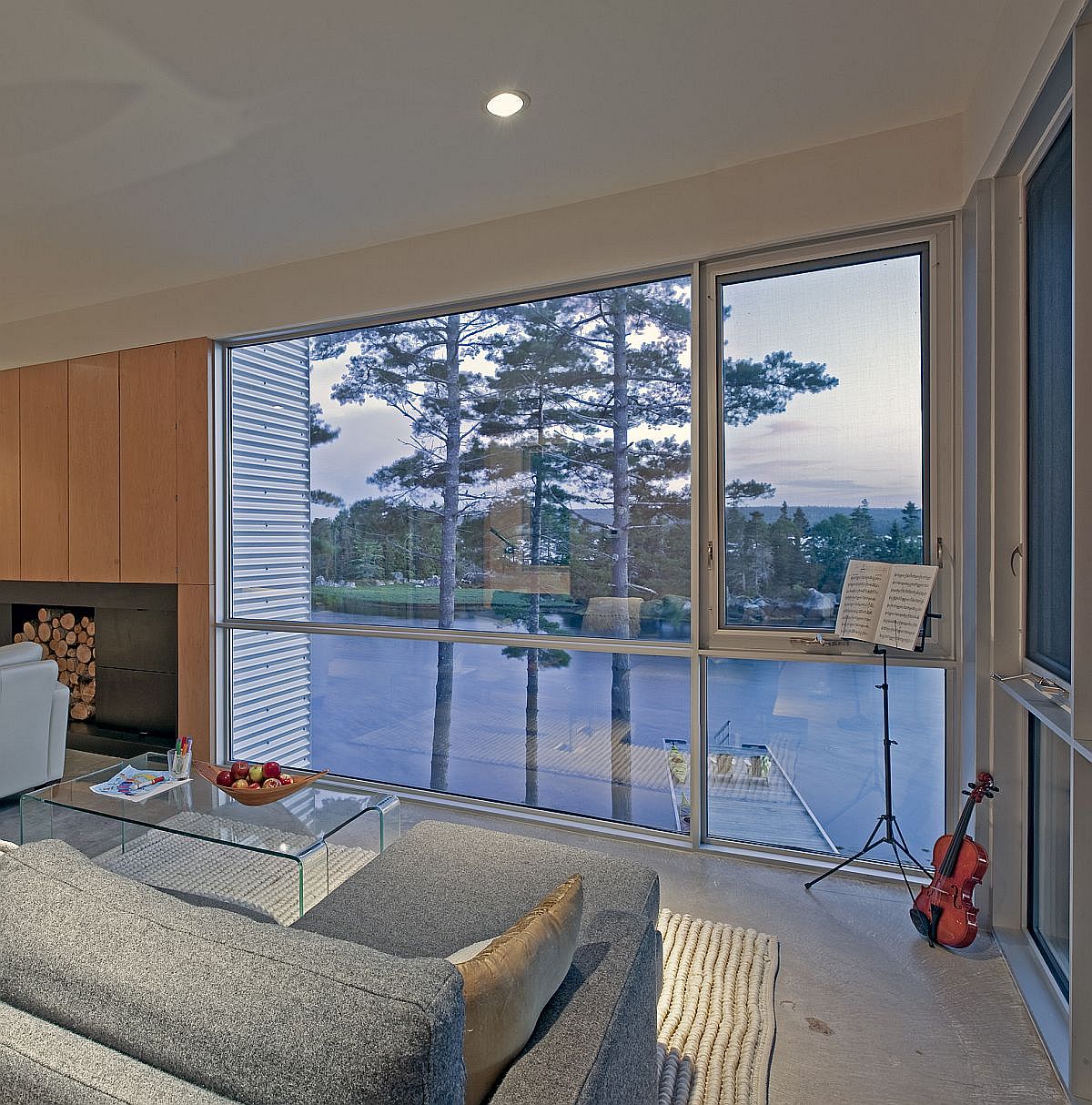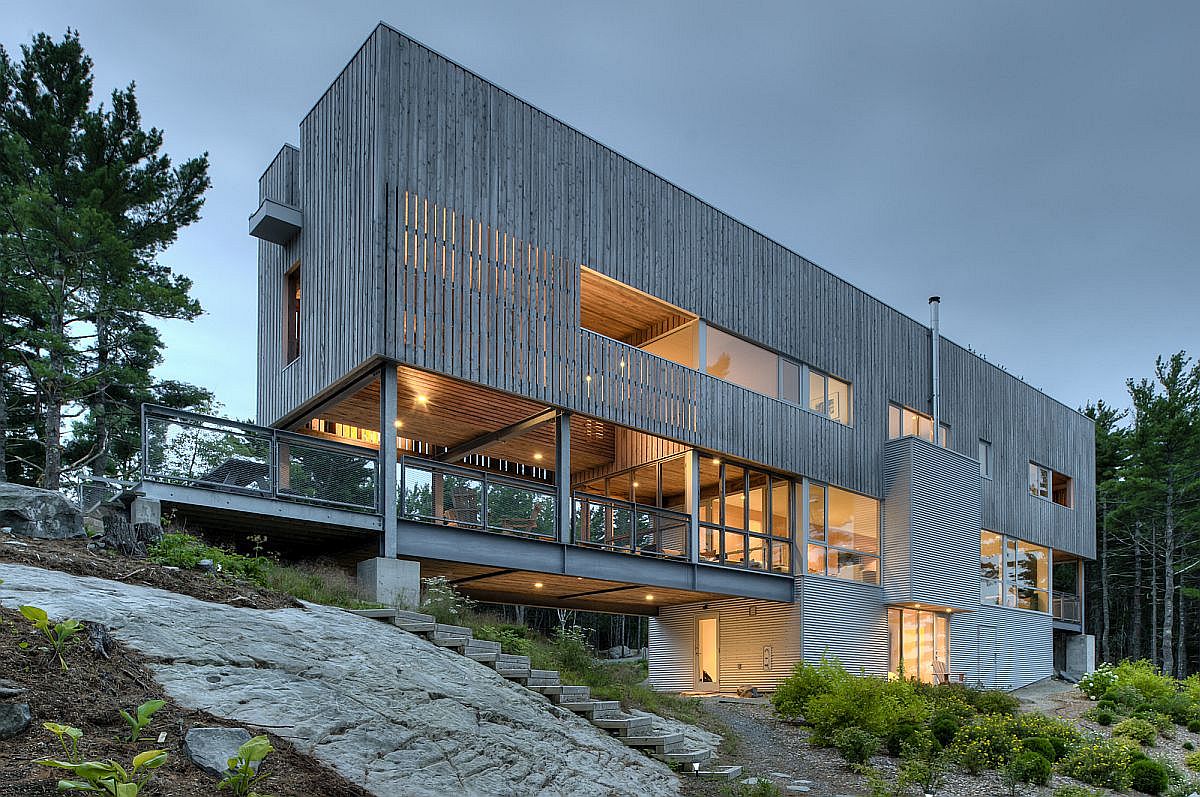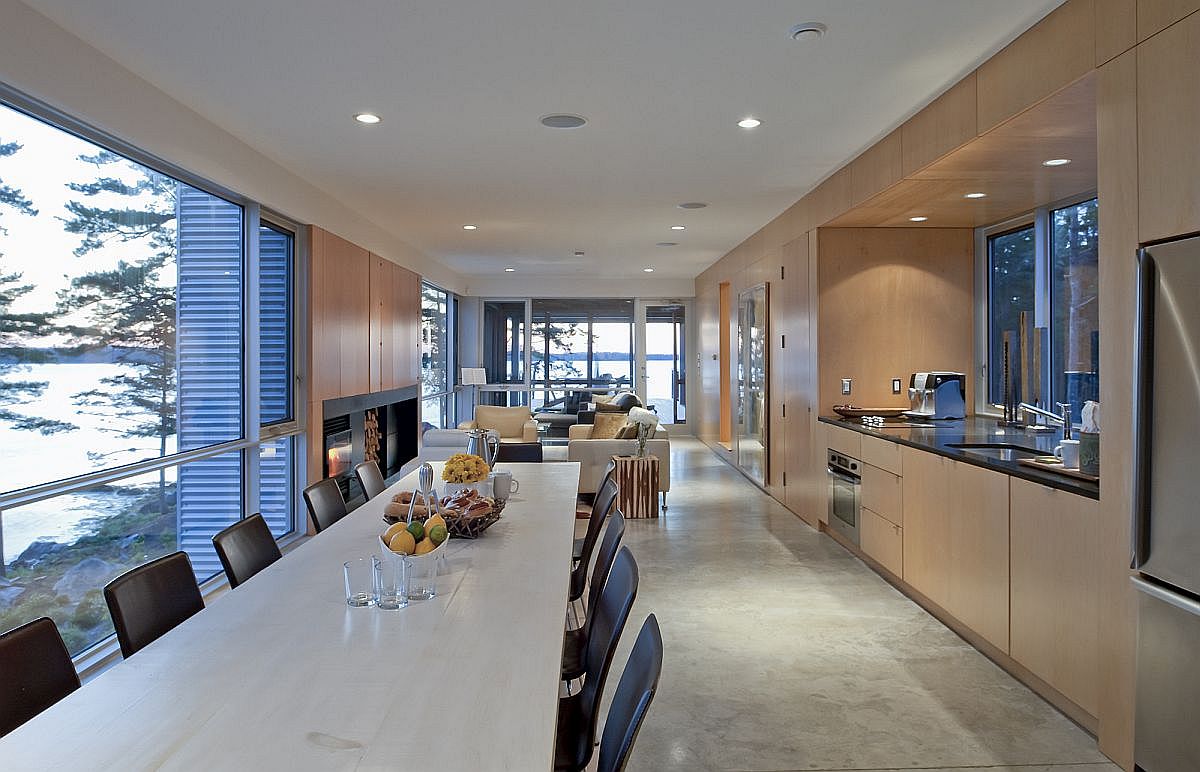 You're reading Bridge House: Sea Views on All Sides Await at This Stunning Contemporary Escape, originally posted on Decoist. If you enjoyed this post, be sure to follow Decoist on Twitter, Facebook and Pinterest.