Interior inspiration can be drawn from spaces beyond homes and today we step into one of the most popular bakery and pastry chains in Israel to discover a brilliant blend of modern and industrial touches. Designed by Studio Michal Rosenzweig, the latest branch of Teller Bakery combines the experience of a delicious bakery and pastry house with a sneak-peek into what goes on in the bakery factory as well! On the outside, the entrance feels simple, elegant and the existing industrial backdrop is coupled with warm wooden touches and fabulous ambient lighting. A neutral backdrop ensures that wooden cabinets and shelves stand out more visually while the 'bread library' becomes the sumptuous focal point.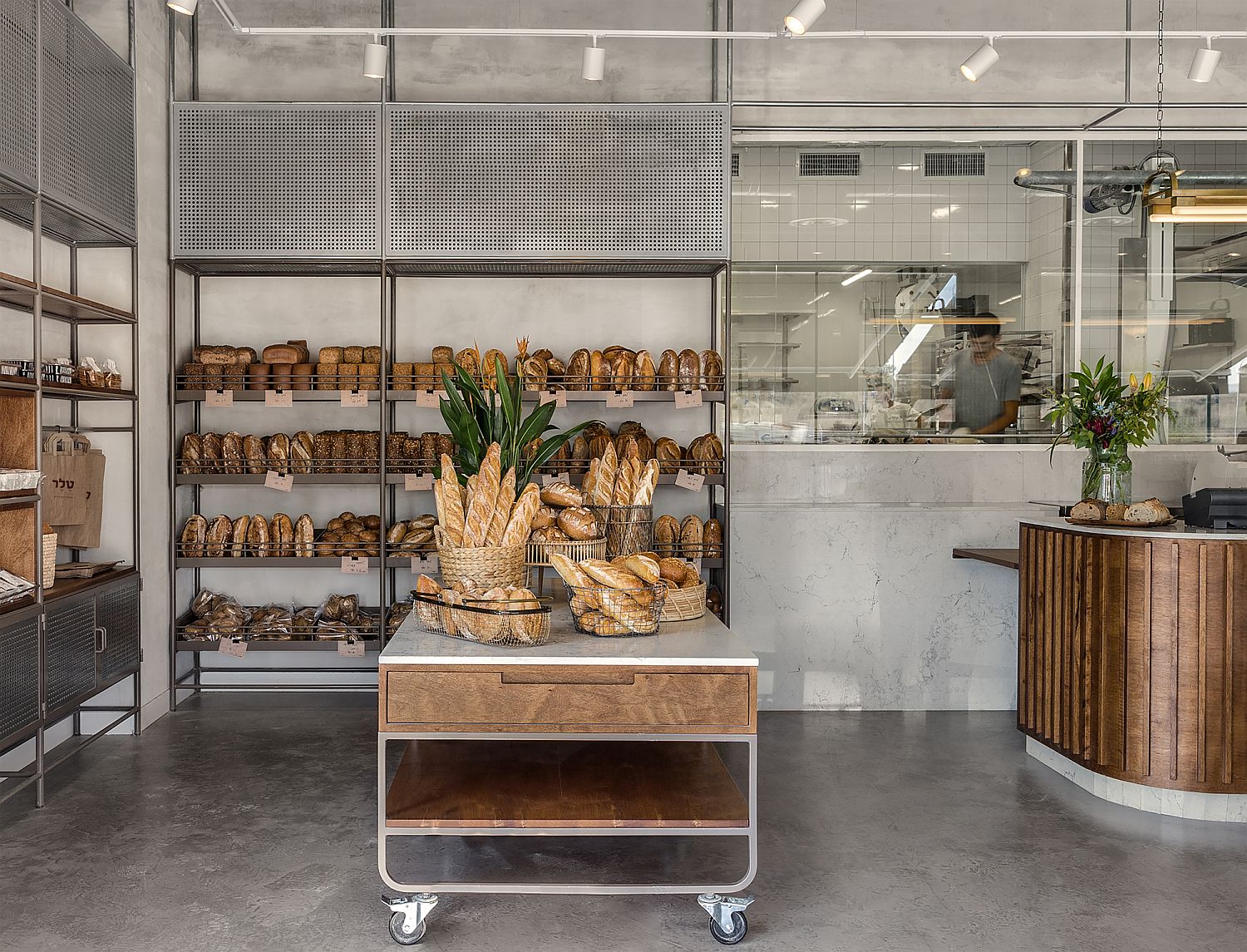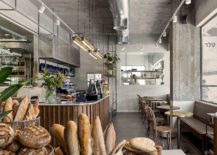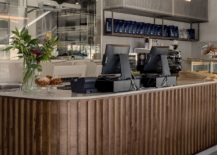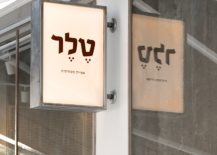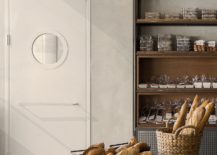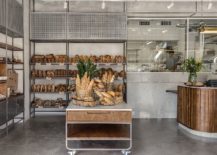 A large viewing window allows customers to take a look at what goes on in the factory behind the scenes while the space-savvy design of the bakery at the front allows it to neatly tuck into the large factory. This wood and white color scheme along with industrial touches is adopted in the small bathrooms and powder room as well even as track lighting and ambient illumination from LED lights makes a big impression.
RELATED: Spectacular St. Lawrence River Views Await at this Stunning Canadian Residence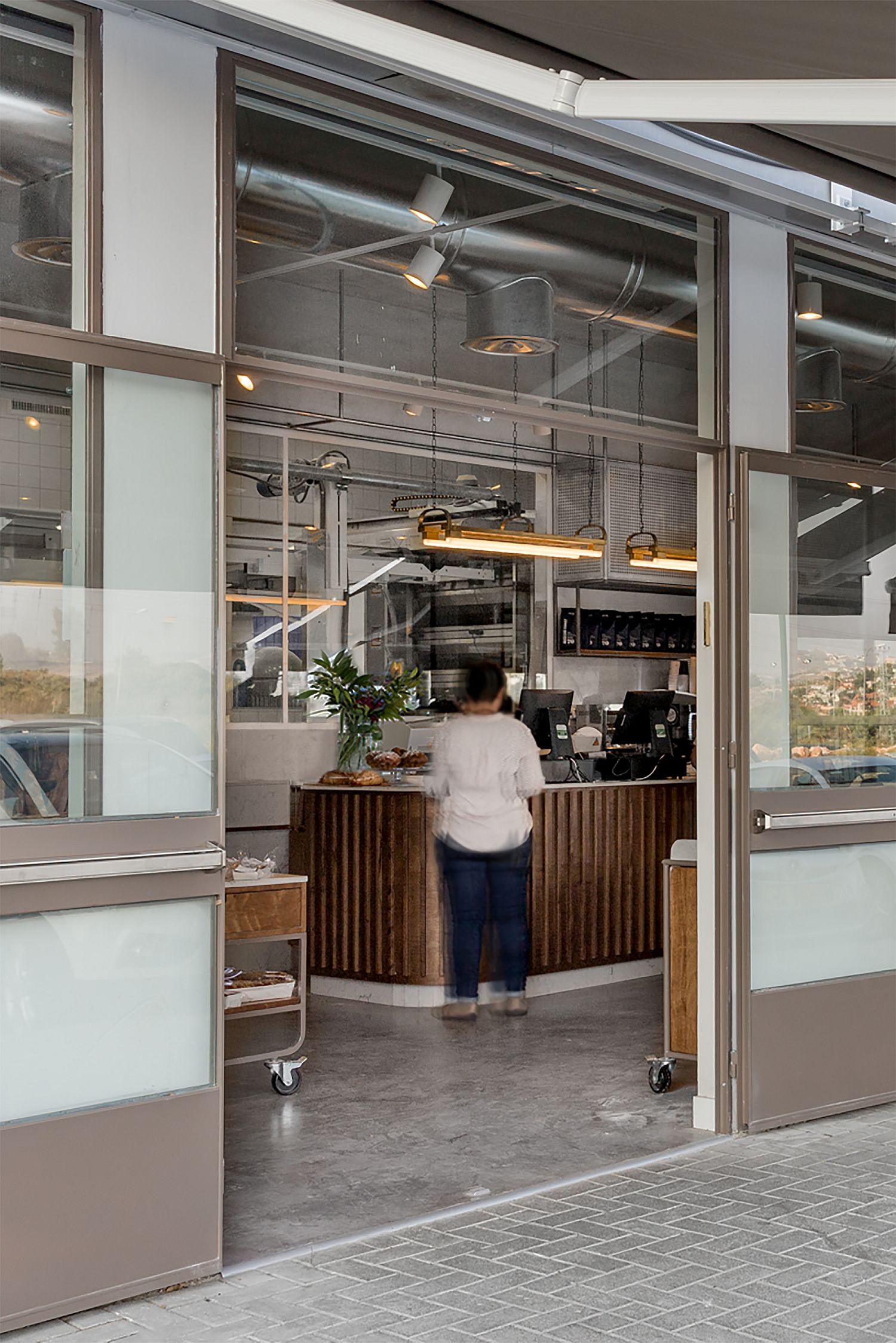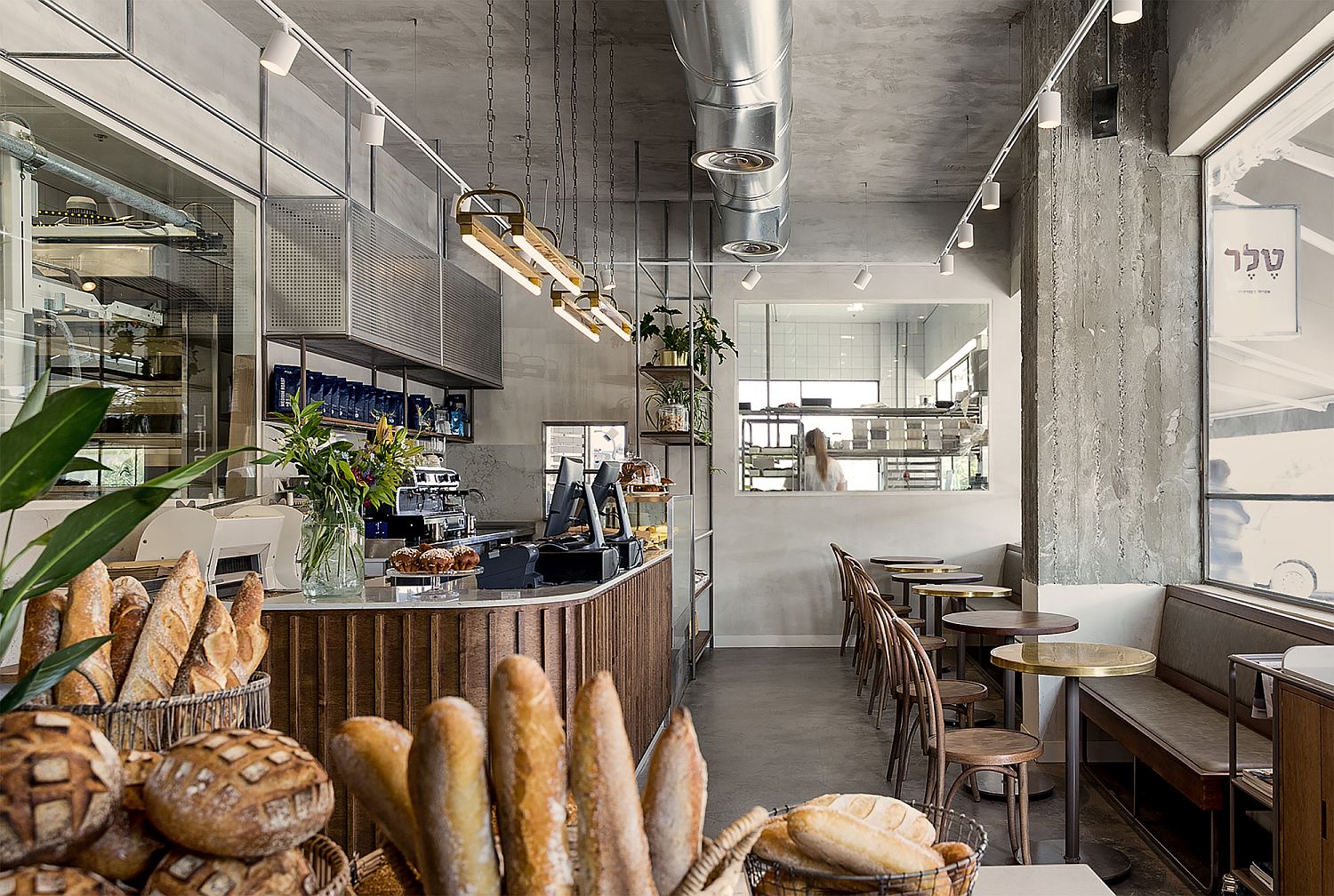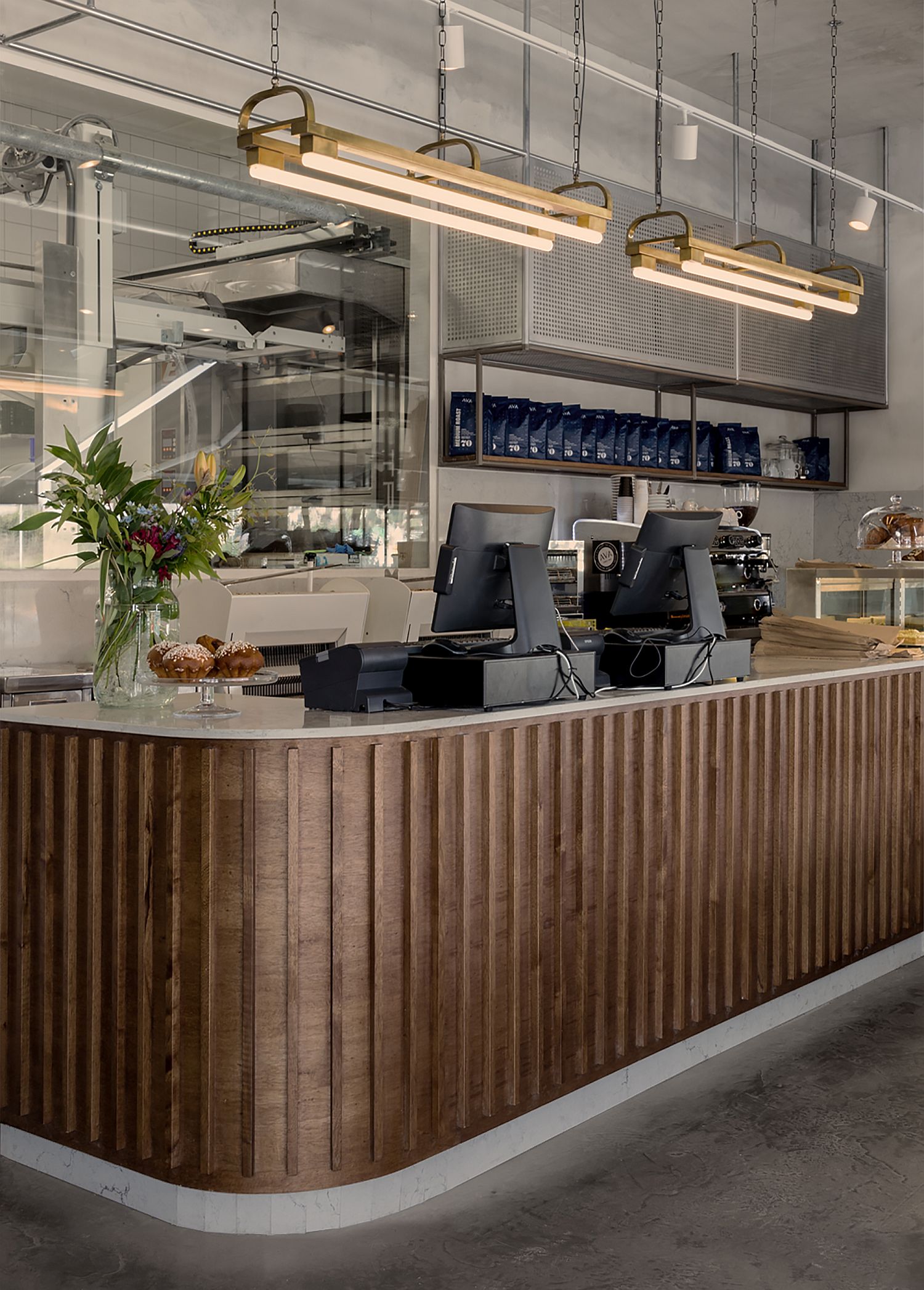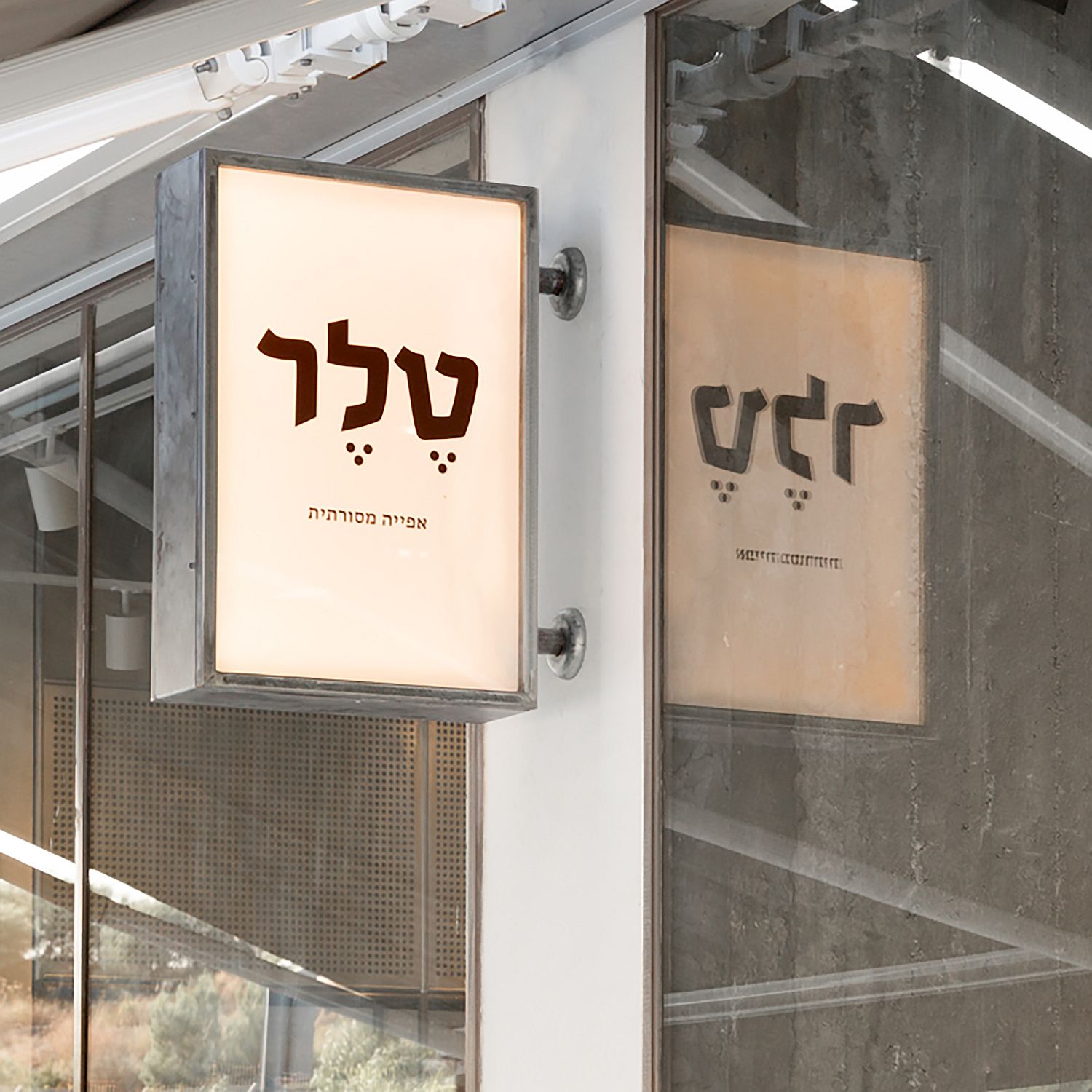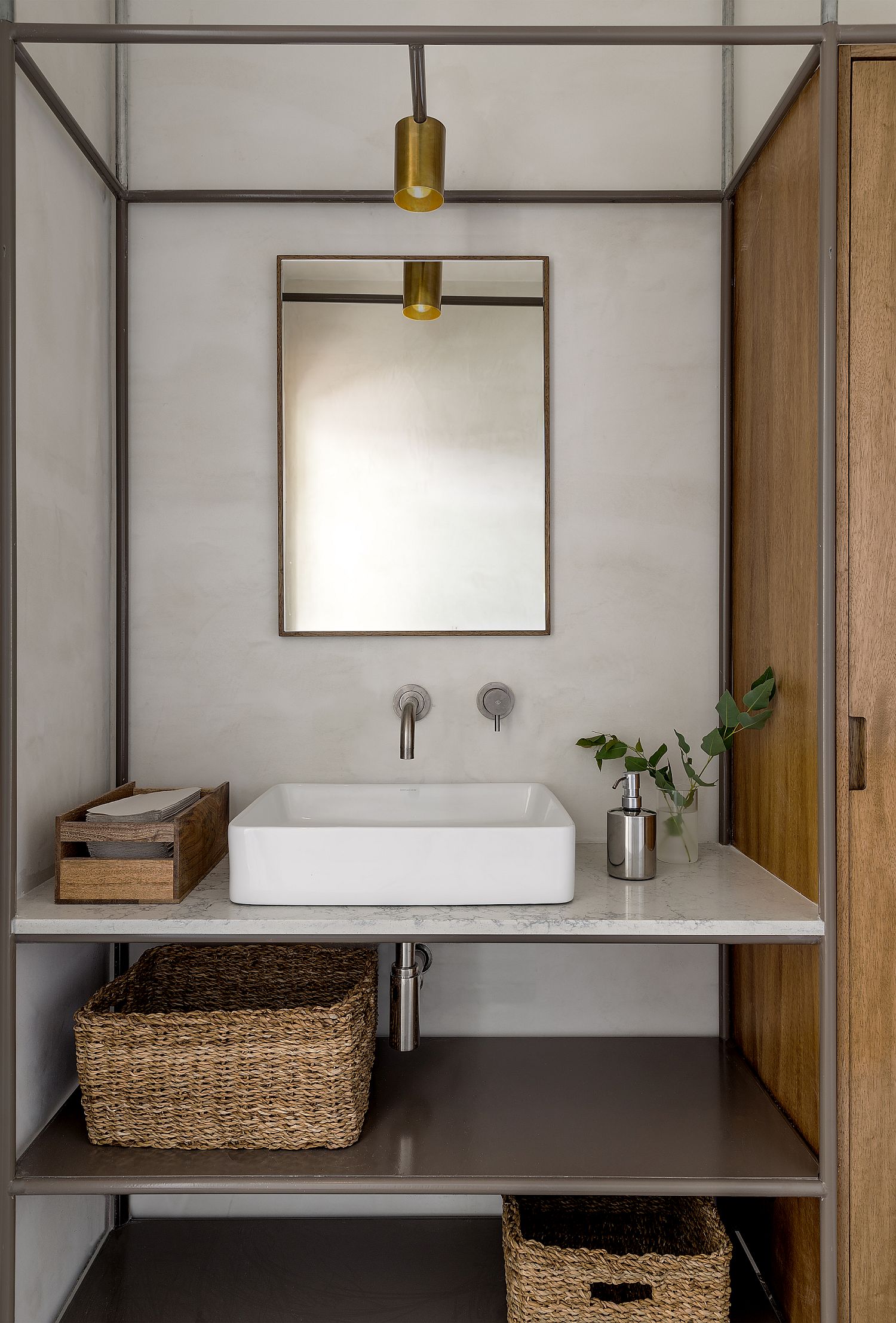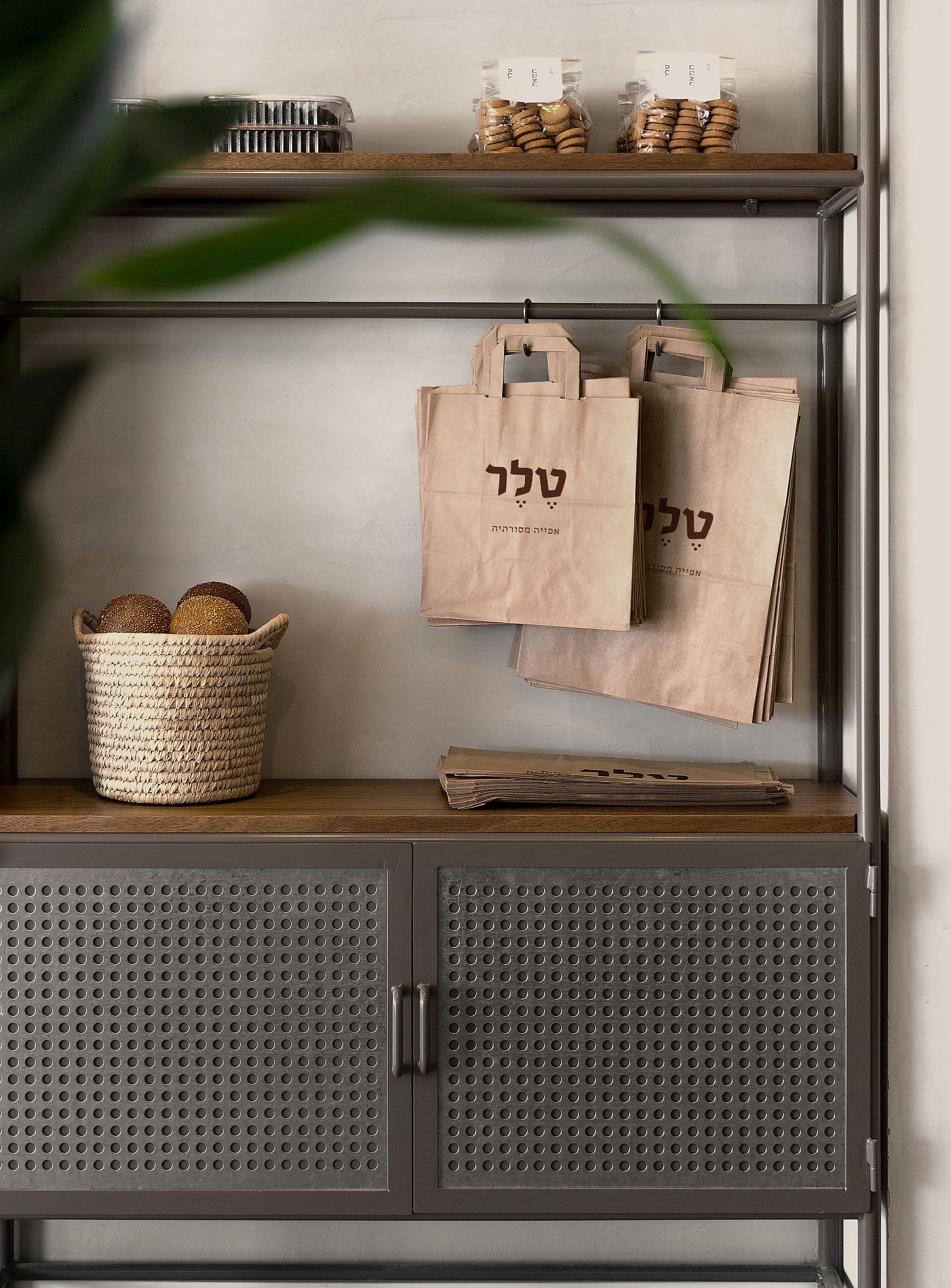 On the other side of the bakery you can large windows bring in natural light and offer a view of the busy street. Tables and chairs next to the windows a dashing island with shelves on wheel with a collection of breads and marble countertops complete the lovely new enterprise. [Photography: Maya Avgar]
RELATED: Coveted Heritage Apartment in Vancouver Blends History with Modernity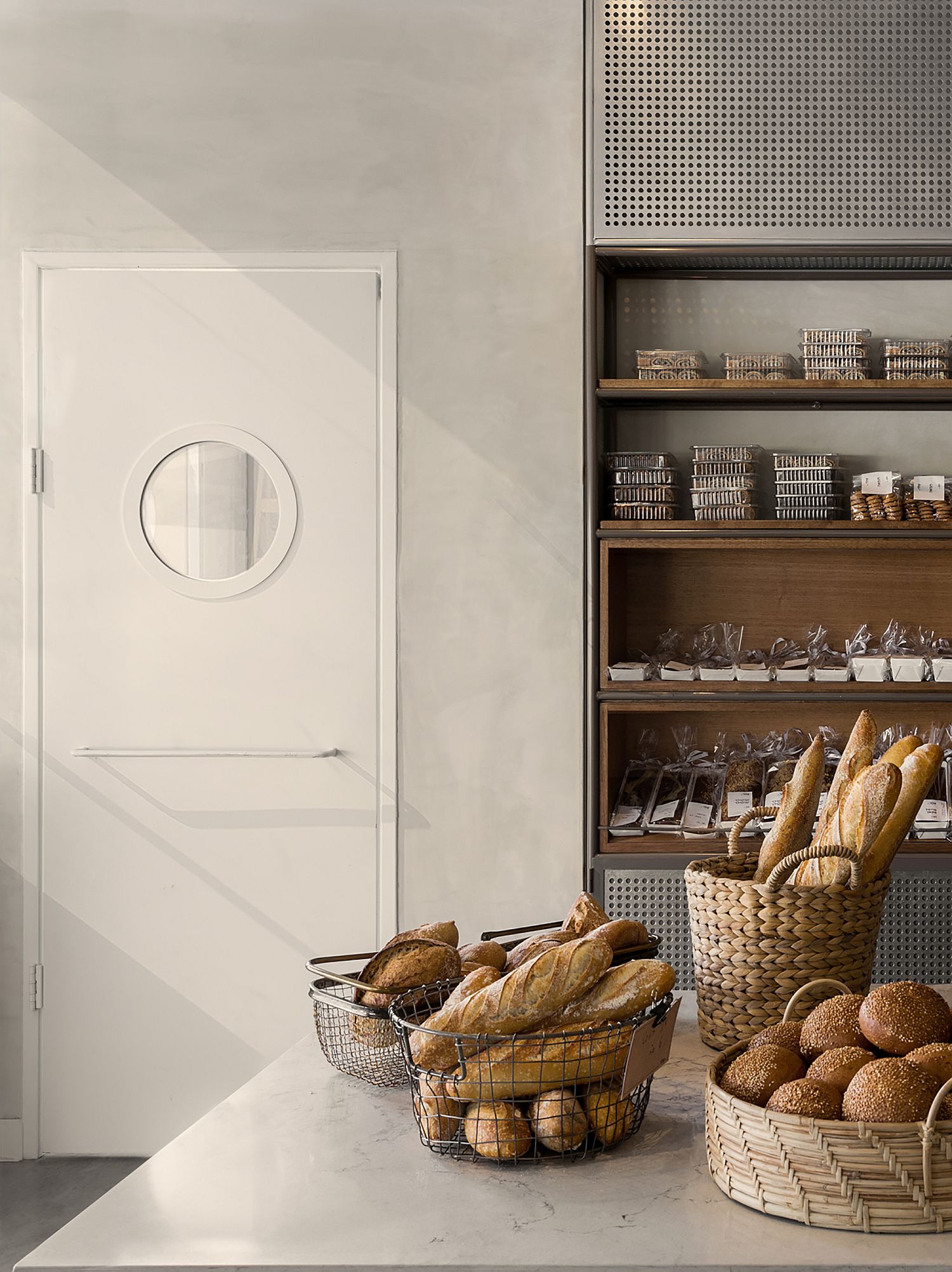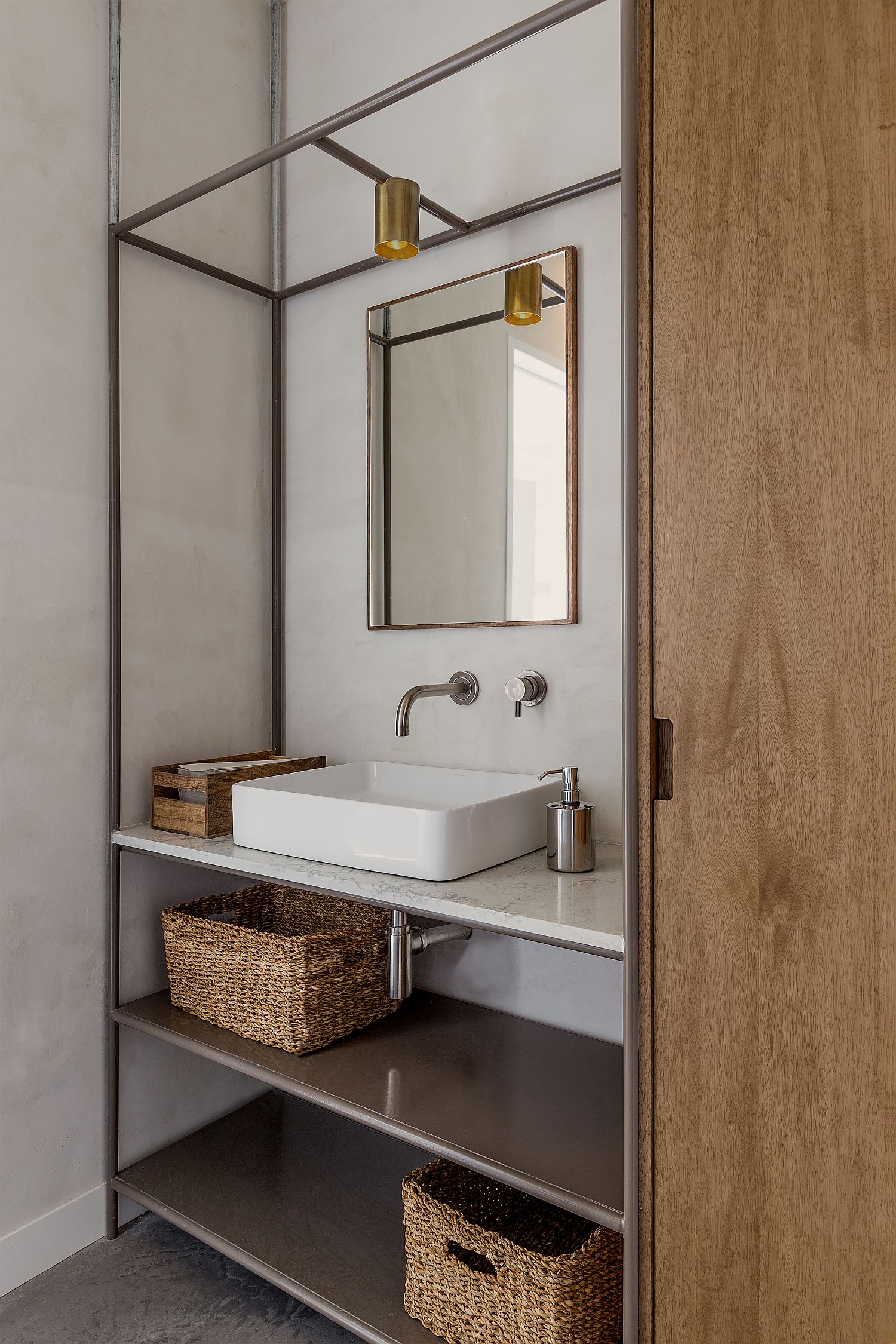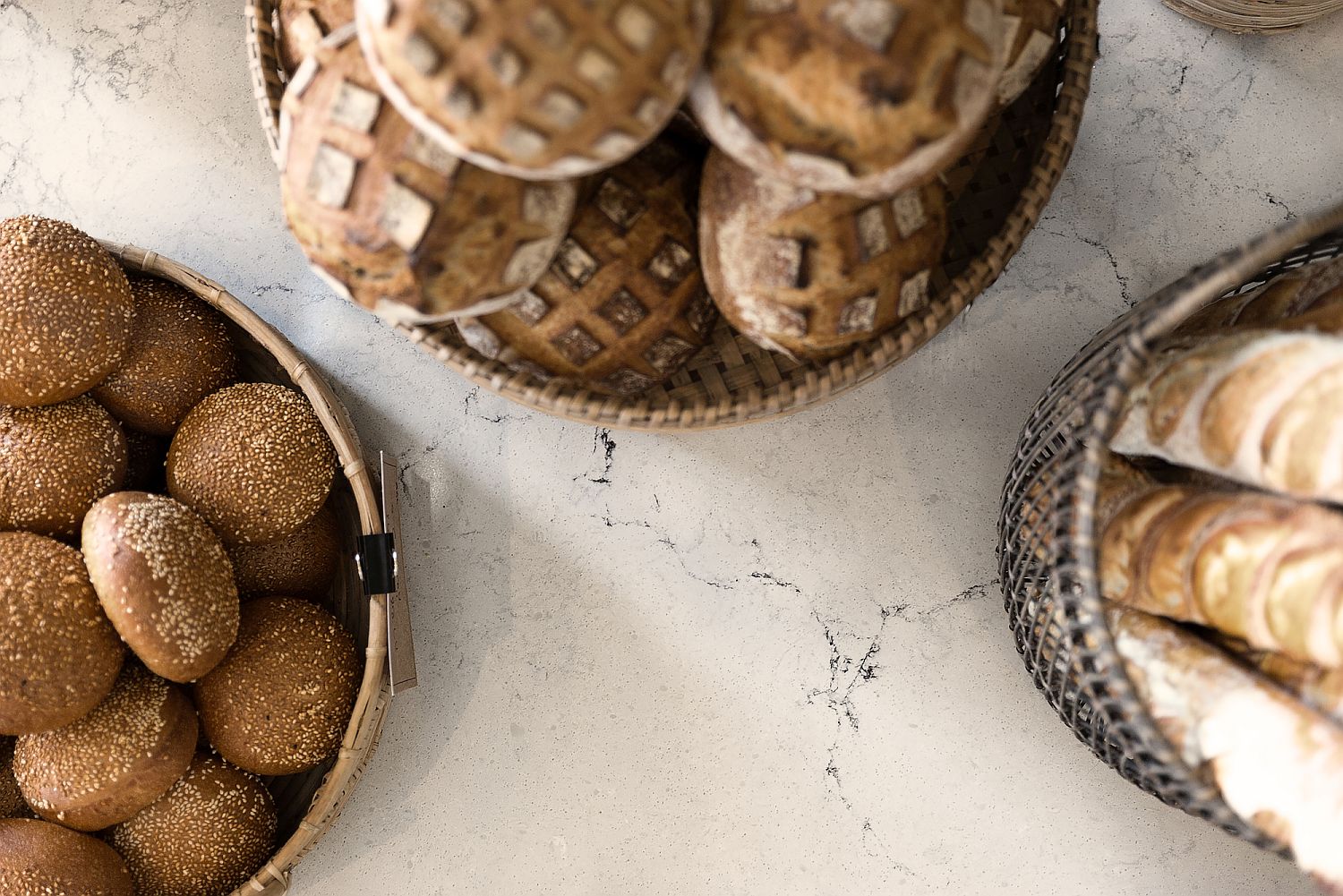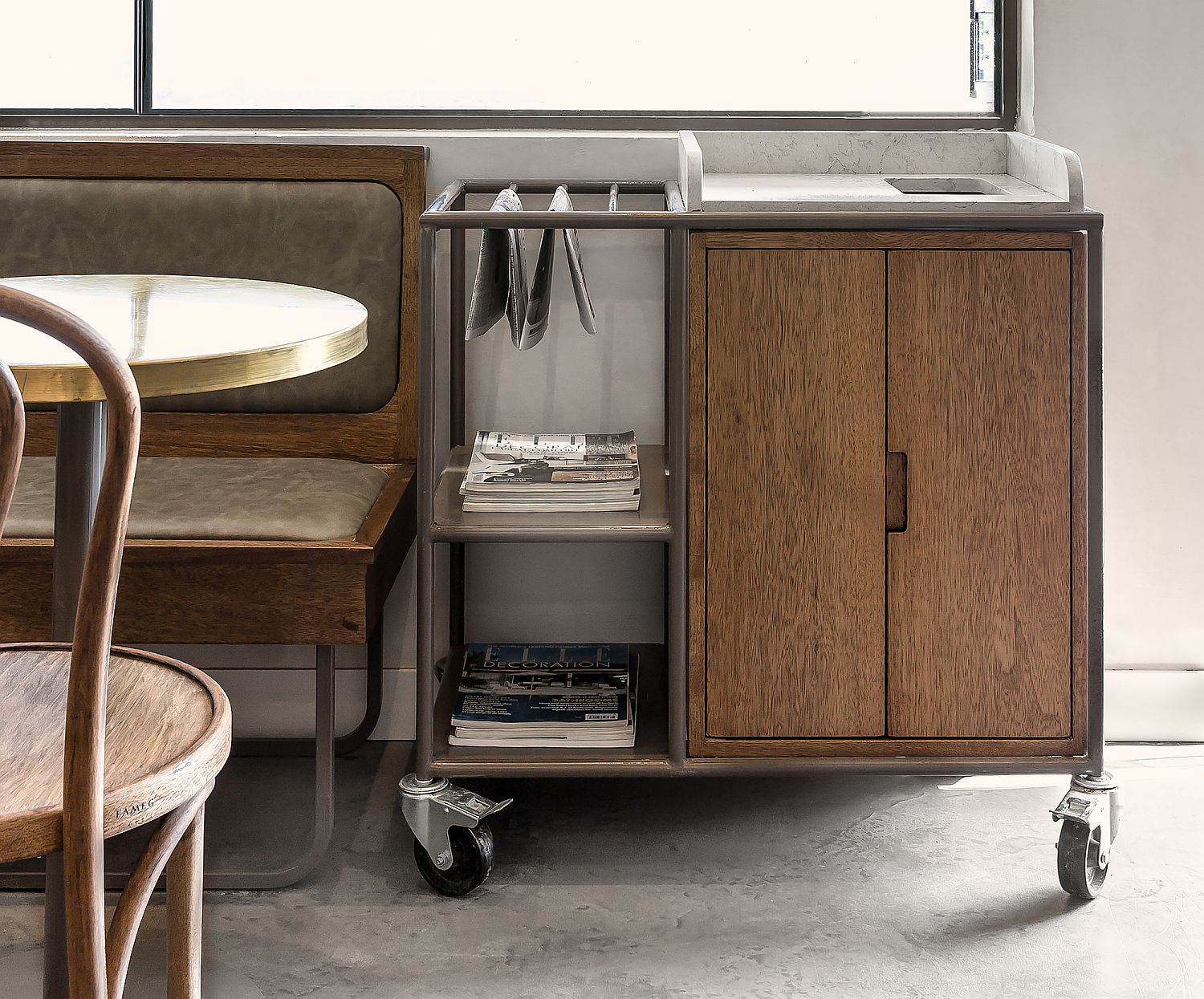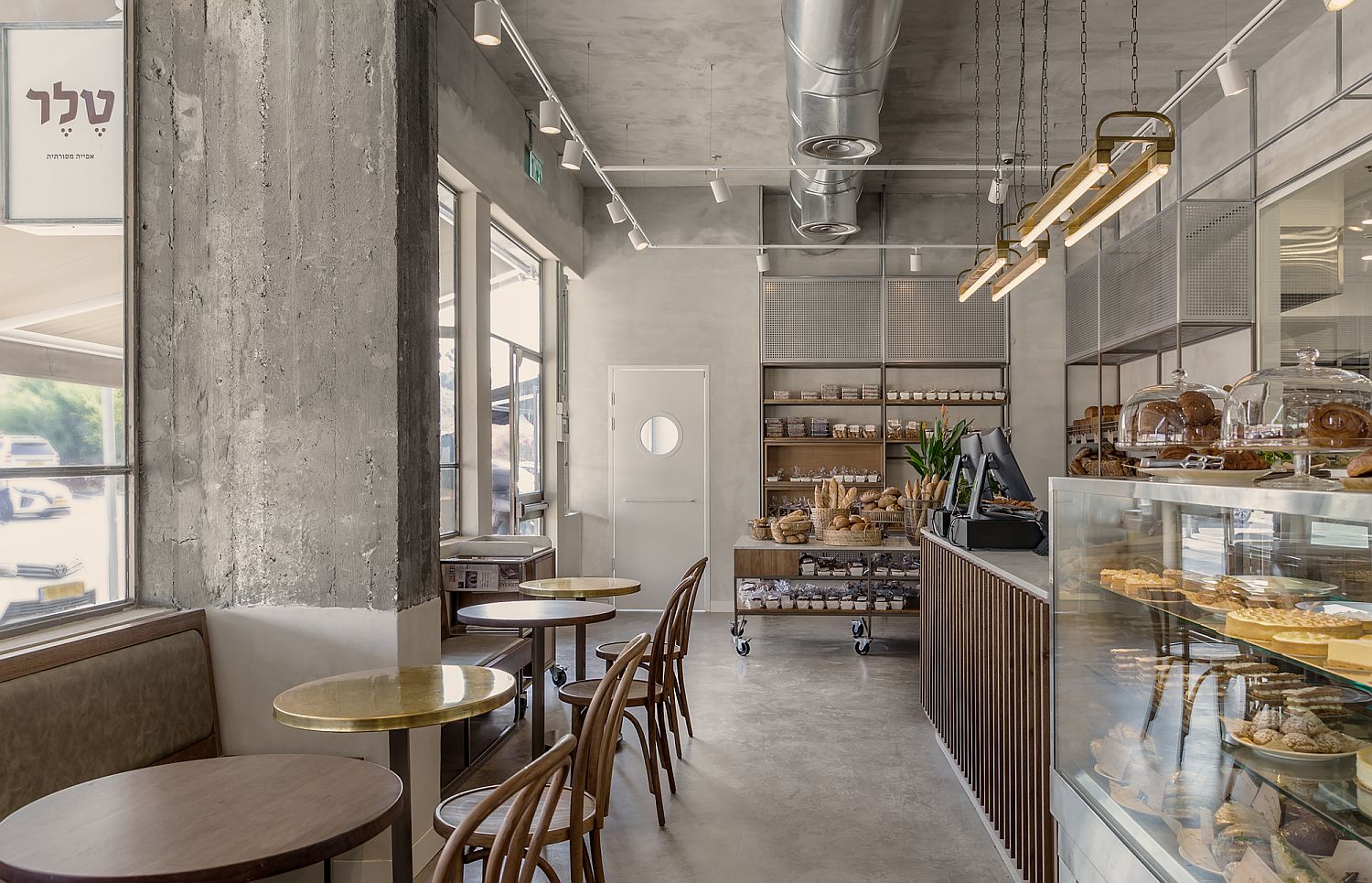 You're reading Teller Bakery and Pastry Factory Blends Modernity with Industrial Ease, originally posted on Decoist. If you enjoyed this post, be sure to follow Decoist on Twitter, Facebook and Pinterest.