An indoor/outdoor courtyard allows tree branches to graze the ceiling of this narrow Osaka residence.
When a young family requested a home in which they could "feel green," Satoshi Saito of SAI Architectural Design Office took the directive to heart.
"A home that feels green is not just a home where you can see the green from anywhere, but a home where the residents actively use the external space and grow together with the green," says Saito. "Taking a nap under a tree, touching a leaf, planting a tree or flowers, spending time directly feeling the wind, and smelling greenery is less common now in urban societies. I thought that I could create an original experience of this rich life that is being forgotten."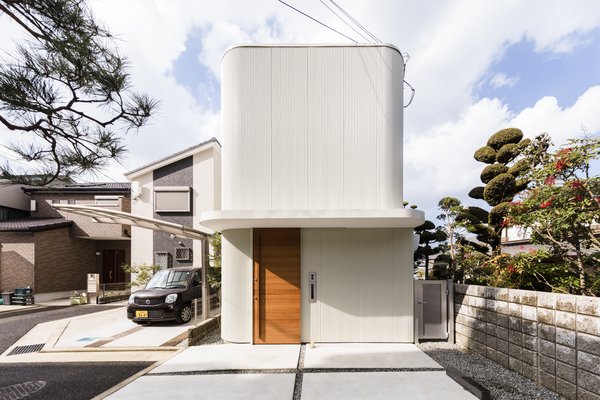 Melt House, as the project is known, is located at the foot of a mountain in a residential part of Osaka and set on a narrow site that's just 18 feet wide. To make the best use of space, Saito boldly brought the garden inside. Placed at the center of the house, the double-height, courtyard-like area acts like a multifunctional room.
See the full story on Dwell.com: This Minimalist Japanese Home Pivots Around an Indoor Garden
Related stories:
Halving It All
These Affordable Solar Homes in Sweden Produce as Much Energy as They Use
This Century-Old Bungalow Is an Eternal Work-in-Progress