Gustavo Penna Architect & Associates uses reclaimed mining waste to create a minimalist masterpiece on a spectacular site.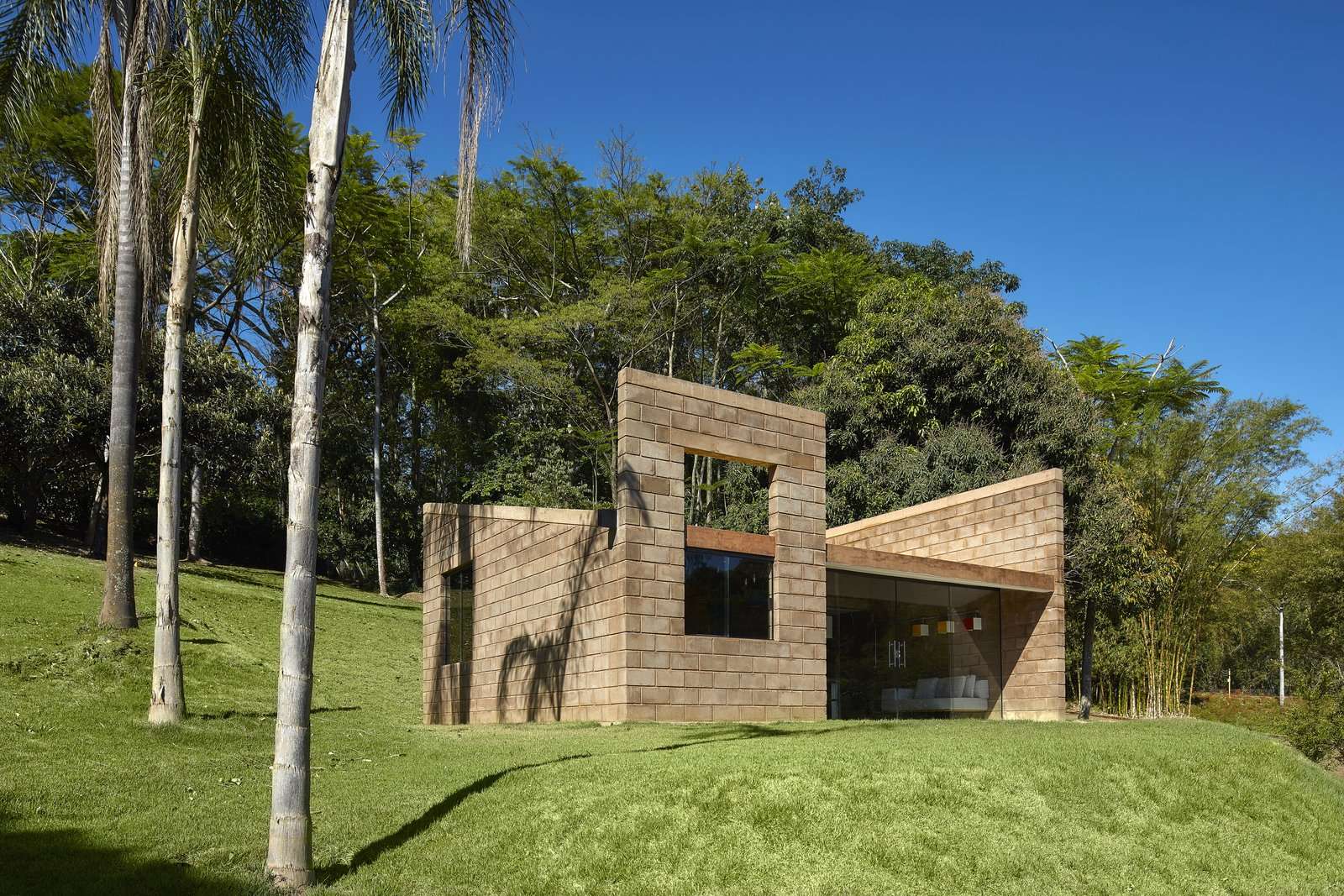 Set on a grassy hillside in Ouro Branco, Brazil, this 484-square-foot home that Gustavo Penna Architect and Associates designed for Gerdau, an international steel production company, is an exercise in artful reuse. "The house is built from the byproducts of mining," architect Gustavo Penna says. "It's part of Gerdau's environmental education program, which aims to create new concepts in sustainability."
Penna and his team crafted the home using a solution of iron ore residue and concrete developed in partnership with Gerdau and The Mining Engineering Department of the Federal University of Minas Gerais. The material was formed into large blocks that were stacked to create the home's siding.
"Finding an ecologically appropriate use for these wastes determines the unique character of the house," Penna says. "It also has solar heating, natural ventilation, power generation, biodigesters, composting tanks, and a rainwater collection system," Penna says.
The home presents as minimalist, geometric sculpture set in a verdant, wooded landscape. "It's in an environmental preserve in front of a dam," Penna says. "The living room integrates with the garden." The dam-facing rear facade is sided with glass, which creates an indoor/outdoor connection and contrasts with the iron-ore blocks that define the other three facades.
See the full story on Dwell.com: This 484-Square-Foot Tiny House in Brazil Is as Sculptural as it Is Sustainable