Unit No. 3 in the Harwell Harris–designed Cranfill Apartments still shines from a mid-2000s restoration by Alterstudio and Mell Lawrence Architects.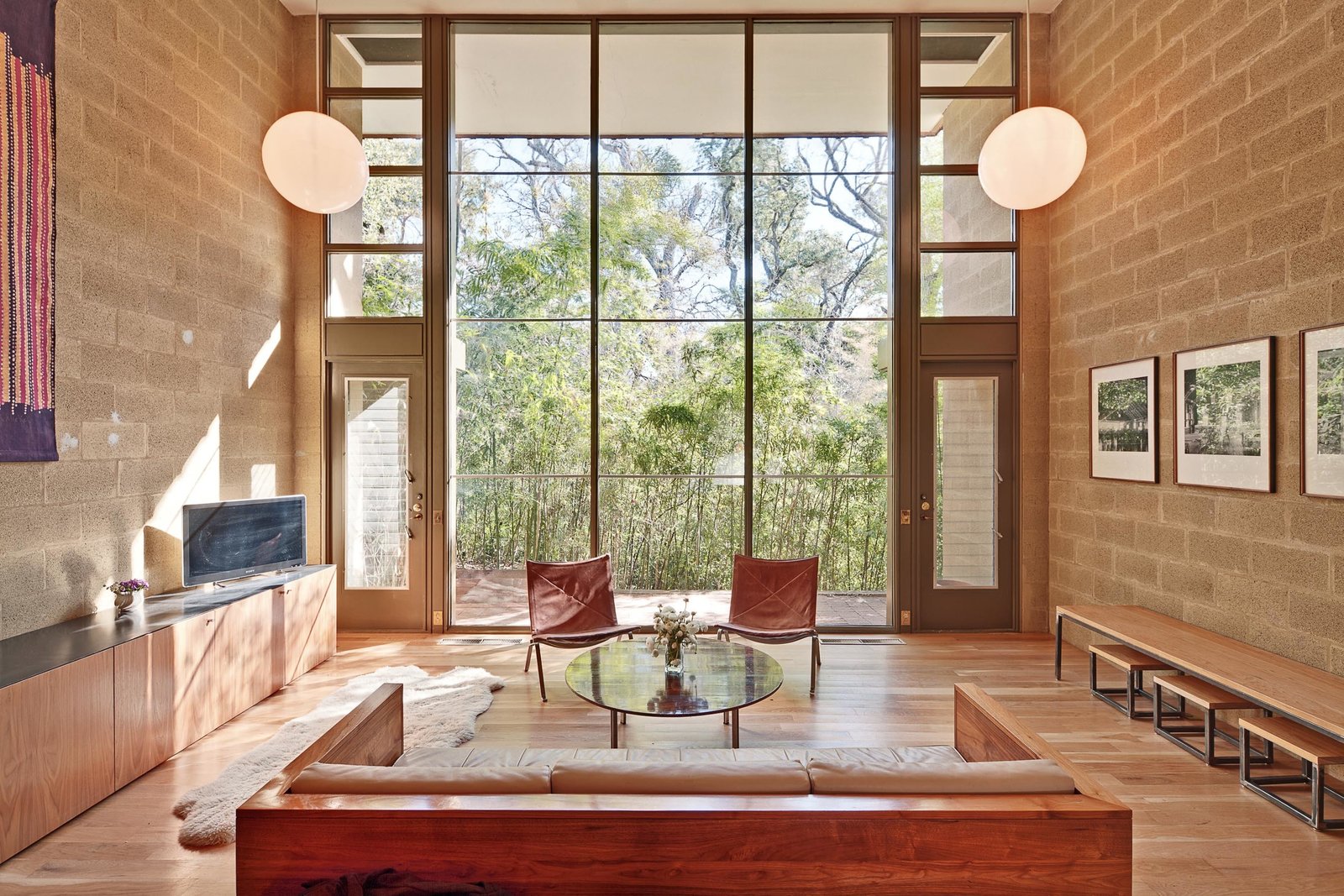 The landmarked Cranfill Apartments in Austin, Texas, are considered some of the best work of modernist architect Harwell Hamilton Harris. Built in the late 1950s, the two-story triplex is organized around a majestic live oak, with loft-like living spaces and dramatic walls of windows. Unit No. 3, the largest of the three, was recently listed for sale—offering an interior that was lovingly restored by its former architect-owners.
Ernesto Cragnolino, a partner at the local firm Alterstudio, and his wife, architect Krista Whitson of Mell Lawrence Architects, purchased the building in 2004. Saving the interior from unsympathetic developers, the couple spearheaded the restoration of each unit, calling the one currently for sale their home for nearly 10 years. The duo also led efforts to have the building designated as national, state, and local historic landmarks in 2013.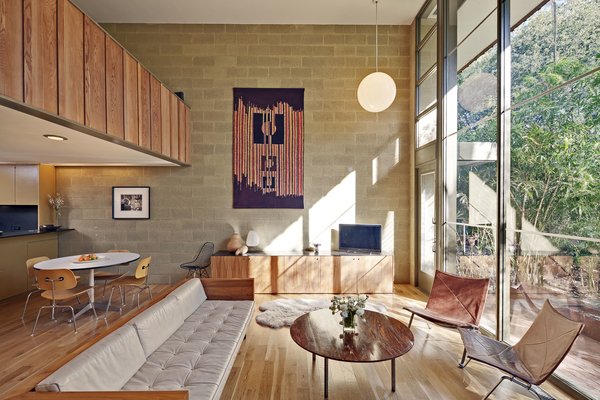 See the full story on Dwell.com: A Midcentury Masterpiece Apartment in Austin Asks $770K
Related stories:
Singer Nate Ruess and Fashion Designer Charlotte Ronson List Their Swoon-Worthy NYC Pad for $3.85M
A Victorian Button Factory Is Reimagined as a Trio of Timber-Clad Lofts
Wanna Feel Like It's 1952 All the Time? Consider Moving Into This Midcentury Time Capsule