These peaceful dwellings are a refuge for the body and mind.
The field of neuroaesthetics teaches us about our biological responses to beautiful design. The thoughtful homes below showcase how lighting, colors, textures, and shapes can coalesce to become bona fide sanctuaries. Whether it be a focus on outdoor connection, aging-in-place, or accessibility, these projects are designed to promote wellness in mind and body.
An Architect Riffs on Chinese Design For Her Grandparents' Aging-in-Place Retreat
Set within the East Asian community of Richmond, BC, Curio House allows two Chinese scholars—the architect's grandparents—to age in place. "I have a very close relationship with them," says Haeccity Studio Architecture cofounder Shirley Shen, "and it was kind of a family endeavor." The resulting design integrates principles from feng shui, a set of spatial laws meant to direct energy, and siheyuan, a historical courtyard house.
Read the full story
A Chic Georgia Abode Focuses on Nature and Wellness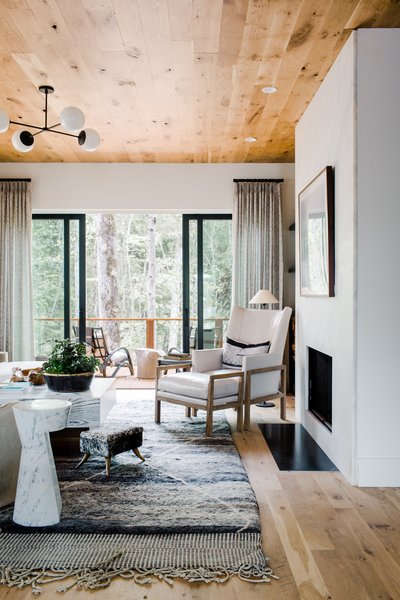 Located on the rural outskirts of Atlanta, Georgia, Serenbe is a picturesque community comprising four hamlets that focus on arts, agriculture, health, and education. Designed to be a center for quiet living for creatives and their families, the newest development, Mado, wants to focus on bringing the outdoors in, but in a modern setting. This is exactly the vibe that Iowa– and Serenbe–based designer Rebecca Cartwright achieved with The Naturally House, a tree house-inspired haven.
Read the full story
An Ethereal Glass House in the Brazilian Forest

See the full story on Dwell.com: 8 Soothing Homes Designed for Health and Wellness
Related stories:
5 Utah Prefab Companies Ready to Build Your Next Home
6 Simple Ways to Boost Your Bathroom With Plant Power
6 Extraordinary Prefab Saunas With Prices Starting at $10K