Built in 1940 for a reported $4,500, the John and Mary Lautner House is now on the market for $1,590,000.
Before he became a monolithic figure in American architecture, John Lautner's first significant solo project was a home he designed for himself and his first wife, MaryBud, just on the heels of a fellowship with Frank Lloyd Wright at Taliesin. Now, for the first time in decades, the Los Angeles property is up for sale.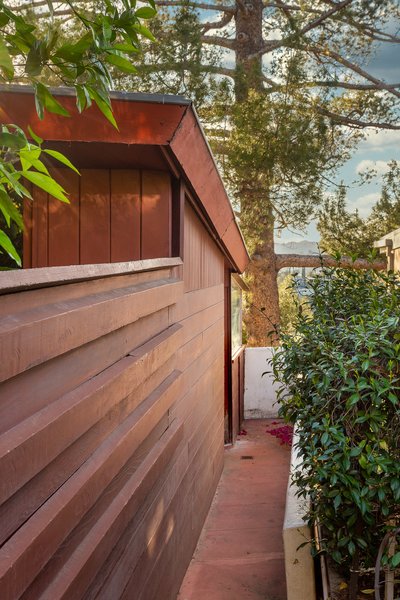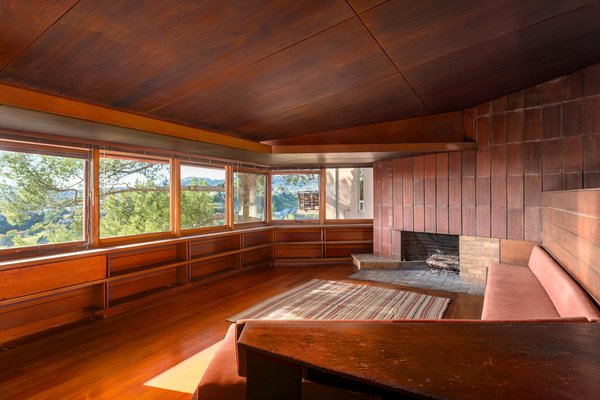 Interesting features include the hexagonal shape that defines much of the multilevel living room and kitchen, as well as the formerly open deck that separated public and private areas. Windows surround the home on all sides, overlooking treetops and a private courtyard along the front. The property also retains many original details, including stained concrete floors, plaster walls, cabinetry, and plywood ceilings.
Shortly after the home's completion, east coast architectural critic Henry Russell Hitchcock described it as "the best house by an architect under 30 in the United States" in California Arts and Architecture magazine.
See the full story on Dwell.com: The Only Home John Lautner Ever Built for Himself Is Listed for the First Time in Decades
Related stories:
Drop Your Bags in This Designer Desert Cabin for $299K
Surfer-Architect Harry Gesner's Futuristic Triangle House Is for Sale
Actor Zooey Deschanel's Former Hollywood Hills Home Needs a New Owner