Calming materials and cozy feels make this Hong Kong apartment extra enchanting.
Although the high-energy city of Hong Kong doesn't usually conjure up images of quiet relaxation, the home that design firm Bean Buro envisioned for one young family is certainly full of calming vibes. The firm calls the project Urban Cocoon because, as co-founder Lorène Faure explains, "We have managed to create an extremely calming and cozy family apartment right in the middle of the city."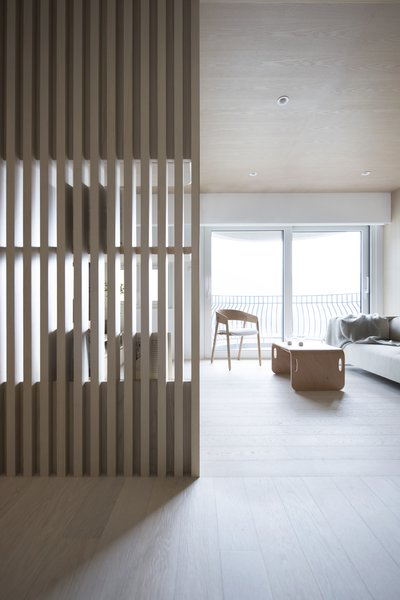 Bean Buro thoughtfully organized the interior of the 1,200-square-foot flat with distinct zone and light wood interiors reminiscent of Japanese teahouses. The firm took every opportunity to insert additional storage into the compact home, and there are nooks for napping and reading books.
The bedroom, study, and living room, which the firm refers to as cocoons, are carefully appointed to take advantage of the apartment's best views. There are also two work from home setups—for both the husband and the wife—that can be discreetly tucked away.
See the full story on Dwell.com: This "Urban Cocoon" Is a Soothing Apartment in the Middle of Hong Kong
Related stories:
This Floating Home in Chilean Patagonia Boasts Breathtaking Views
A Flourishing Garden Grows Inside This Glass-Roofed Melbourne Victorian
An Affordable Prefab Home Frames the Rugged Landscape in Rural Australia