The city of Acapulco is renowned for its sand, surf and good times all around. It is a city where many tourists flock to enjoy the unending coastline and with it a chance to get a good tan! But we head to this Mexican city today to take a look at Departamento JM; a home that was revamped and given a fresh new look by Weber Arquitectos. The interior of this apartment overlooking the Pacific was previously draped in colors like beige and chocolate before its new owners asked for a color palette that was more befitting of the neighborhood it sits in. A shift towards modern beach style saw the apartment's overhauled interior being draped in white, aqua, turquoise and light, white woods that epitomize life next to the ocean.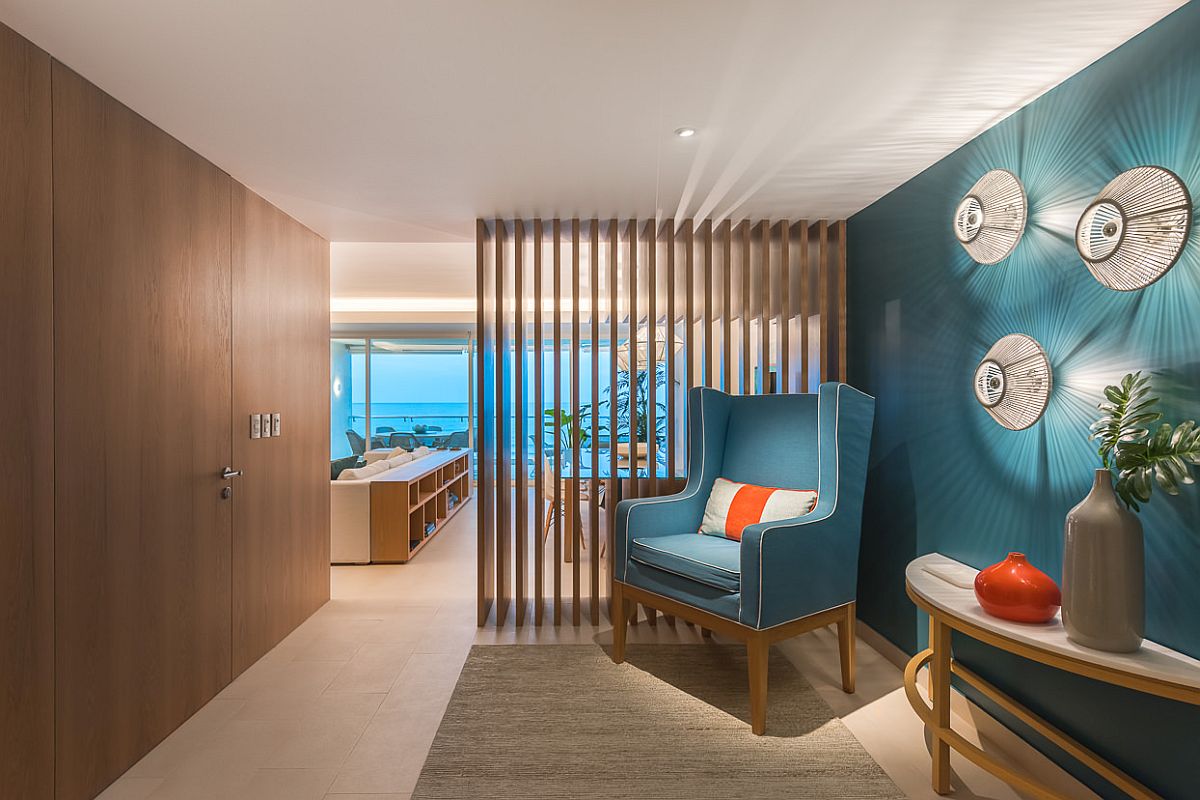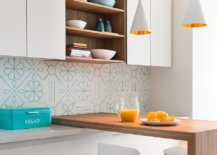 Step into the apartment and the first thing you notice is a brilliant Aqua and turquoise accent wall that is illuminated by sconce lights that act as artistic pieces. The entry sets the tone for rest of the house with latticework in wood separating the two. The open plan living area contains the kitchen and dining room as well and next to it is one of the terraces that offers unabated views of the Pacific which is just a stone's throw away. With pops of orange, turquoise and aqua all around, there is no lack of brightness inside this Mexican apartment.
Bedrooms and bathrooms also embrace this color palette of white and blues with just a hint of orange thrown into the mix. Warm wooden finishes and partitions, smart lighting and curated décor finds complete this breezy beachside home! [Photography: Luis Gallardo // LGM Studio]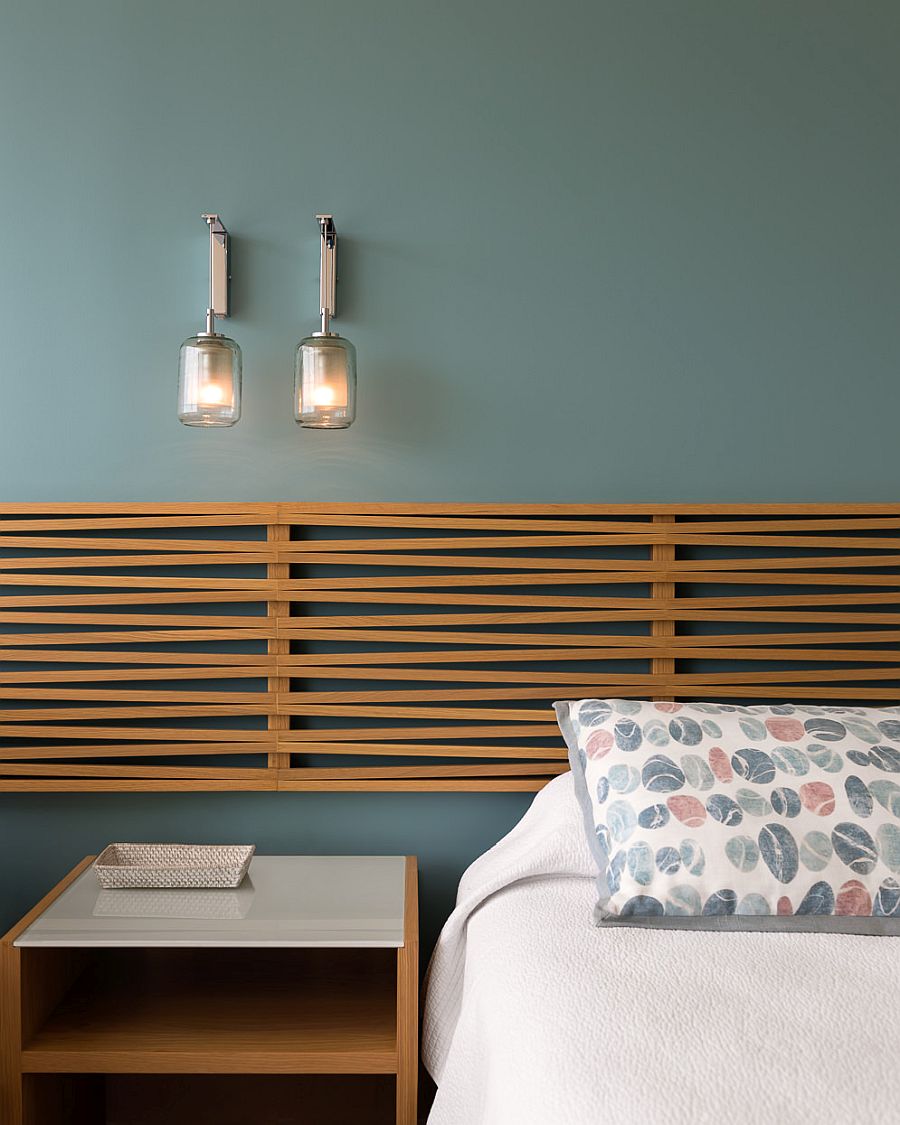 You're reading Embracing Beach Style in Acapulco: Delightful Home in Aqua and Turquoise, originally posted on Decoist. If you enjoyed this post, be sure to follow Decoist on Twitter, Facebook and Pinterest.