Modern apartment are spaces that are often filled with neutral hues and you have a curated blend of color and style in here. Most often it is white, light grays and beige that fashion the backdrop and there is no shortage of bright hues in here as well. But this Artist's Apartment in Kyiv, Ukraine feels drastically different with a dramatic interior that I anchored in deep, dark grays and black. It is more akin to an urbane bachelor pad and yet every room offers something different with textural contrast and edgy decorative elements that leave you pleasantly surprised. It is an apartment that showcases the personality of its homeowner and his taste.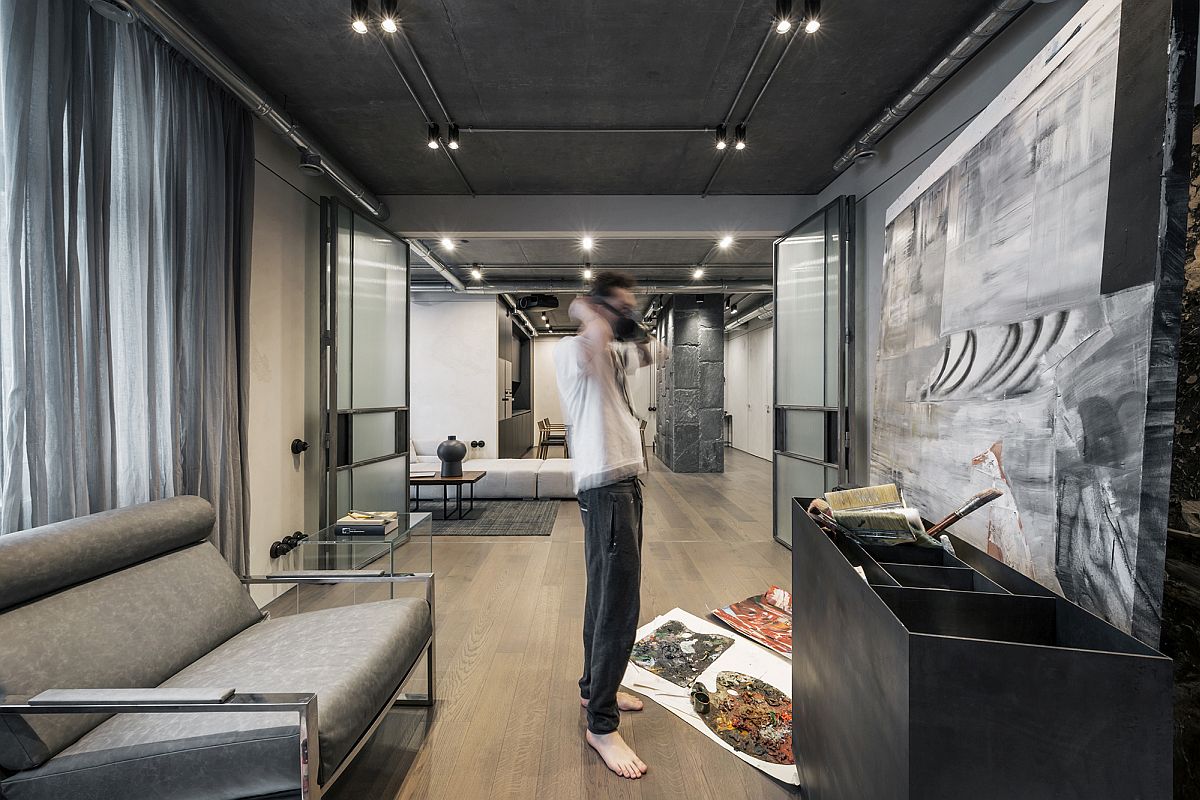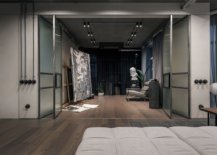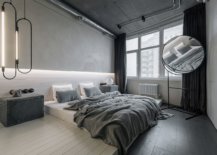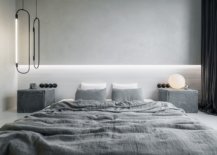 You would normally not expect a home this polished and modern to have unfinished finishes and yet with rugged stone, concrete ceiling and exposed pipes, there is an undeniable industrial flavor in here. This is accentuated by the use of track lights and custom pendant that have a distinct industrial style. Use of deep shades of gray and dark sheer curtains also add to the masculine appeal and for those who are skeptical about using such colors, this apartment showcases the perfect way to do it. It is barely a surprise to find fabulous art pieces in here that have been seamlessly combined with comfortable décor pieces.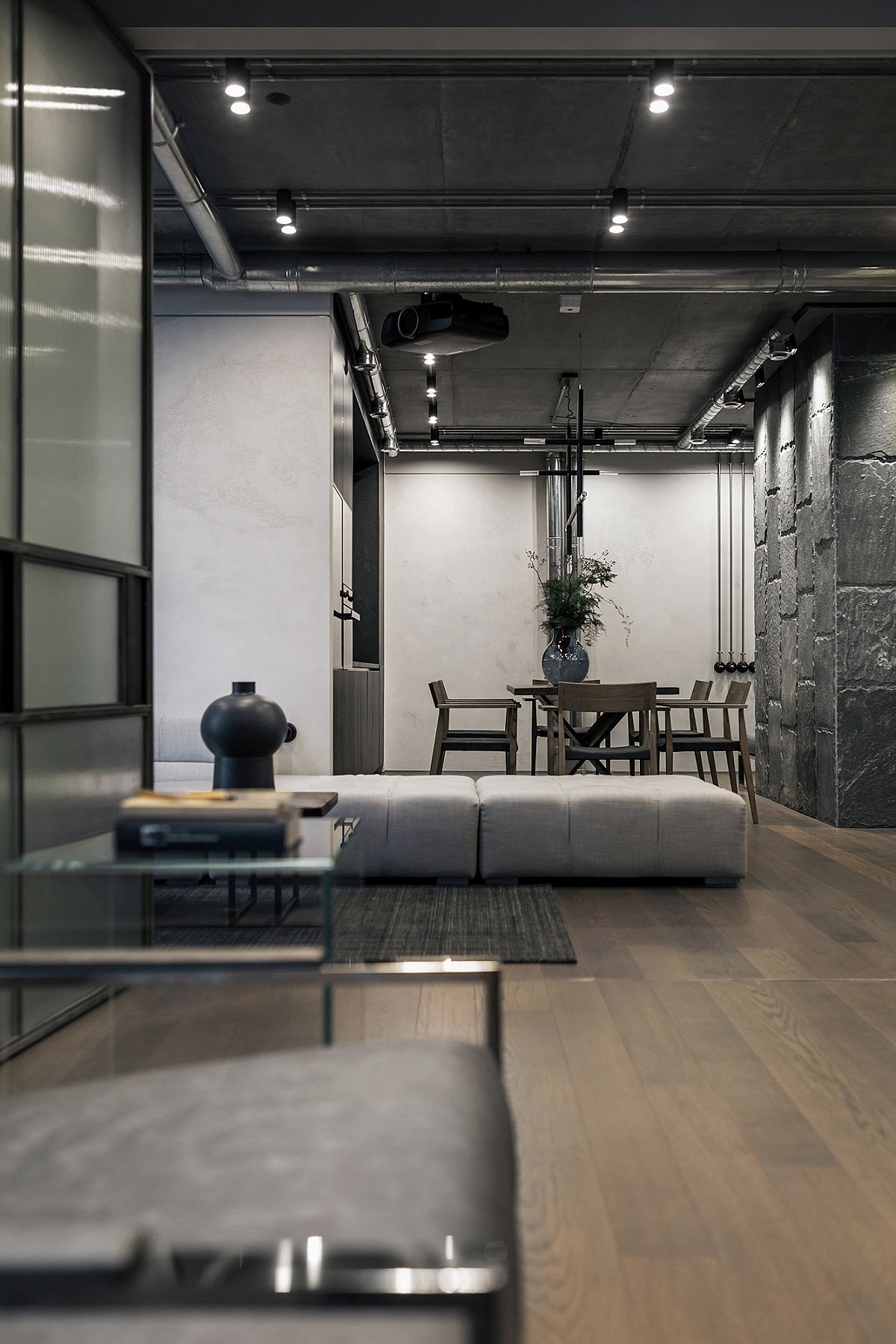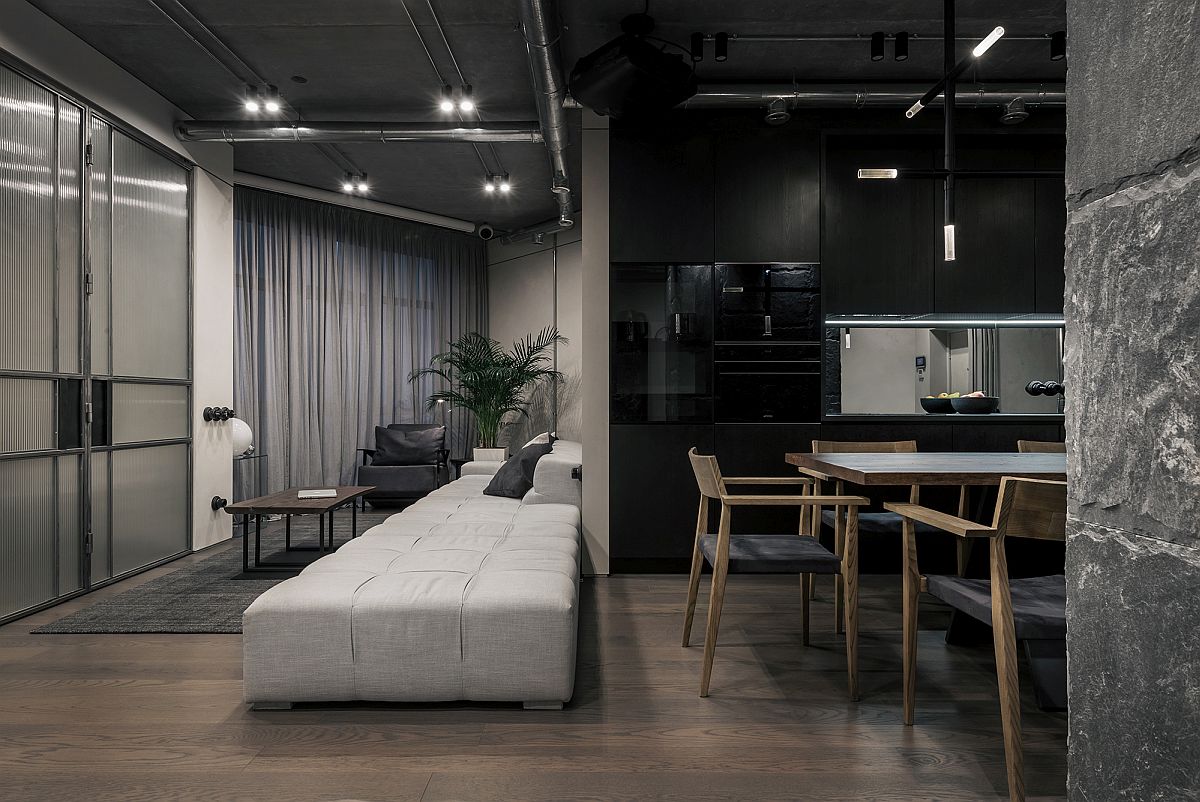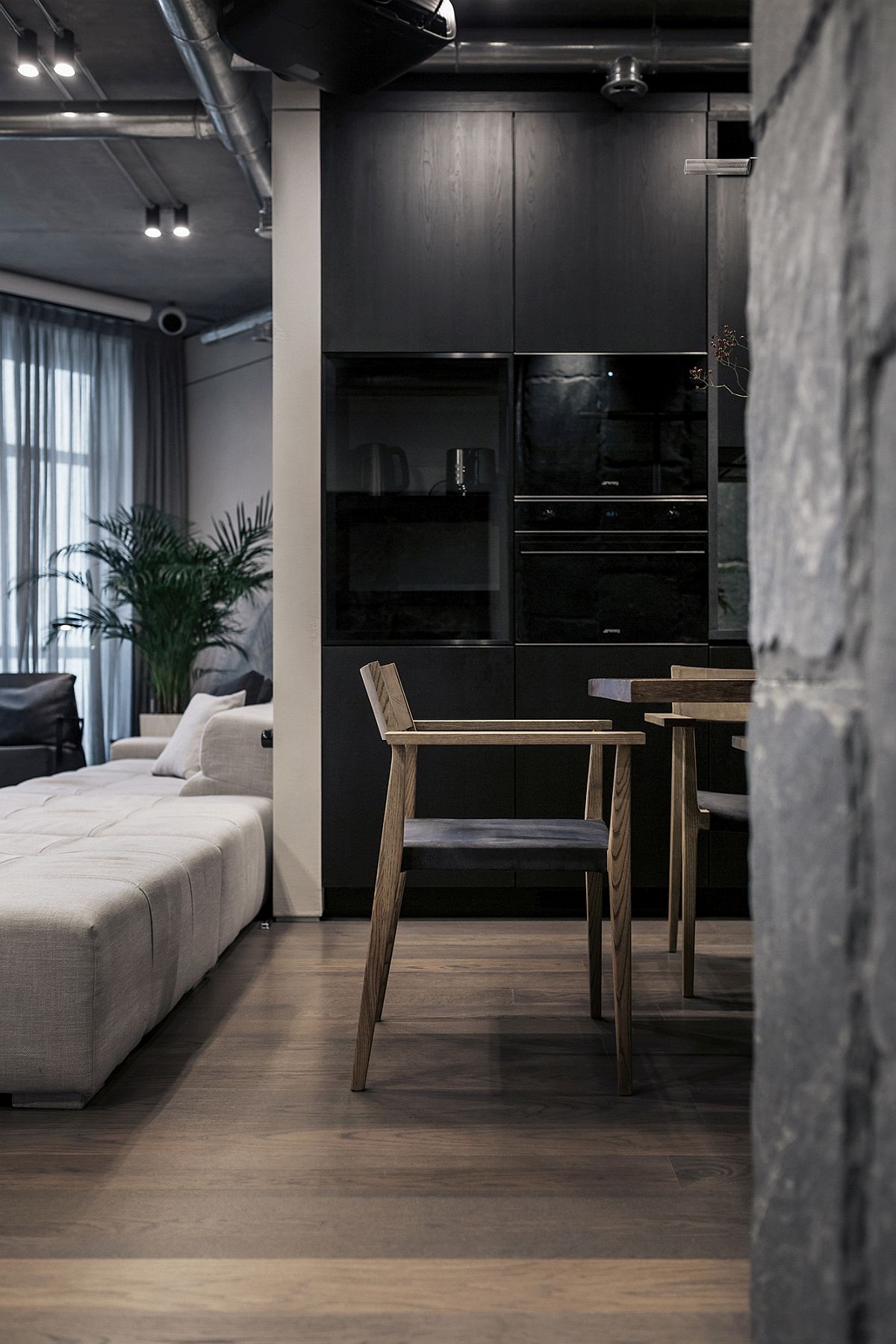 Natural stone, wood and concrete shape the living areas, bedrooms and bathrooms and the sheer balance between the three achieved by YoDezeen leaves us awestruck. [Photography: Andrii Shurpenkov]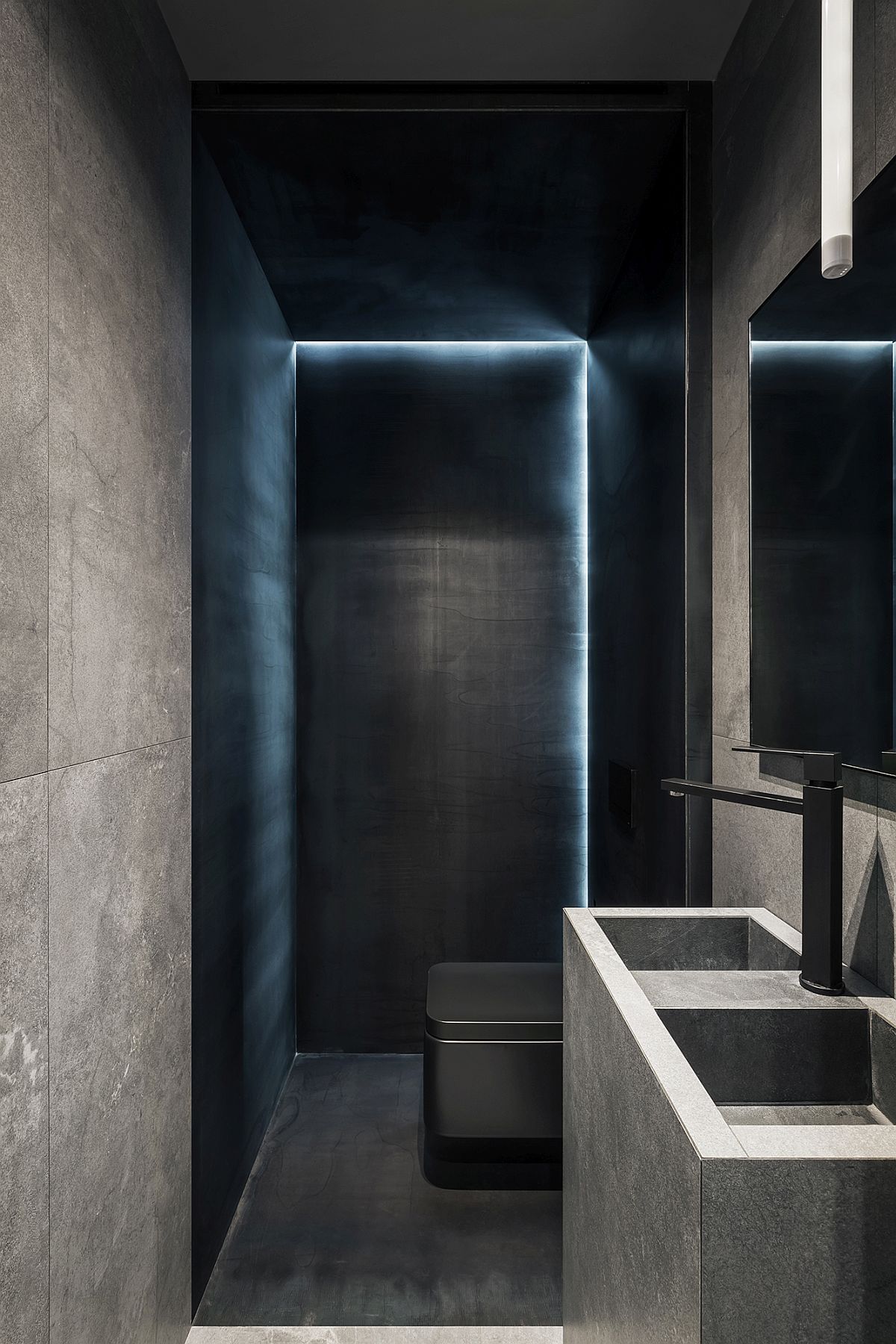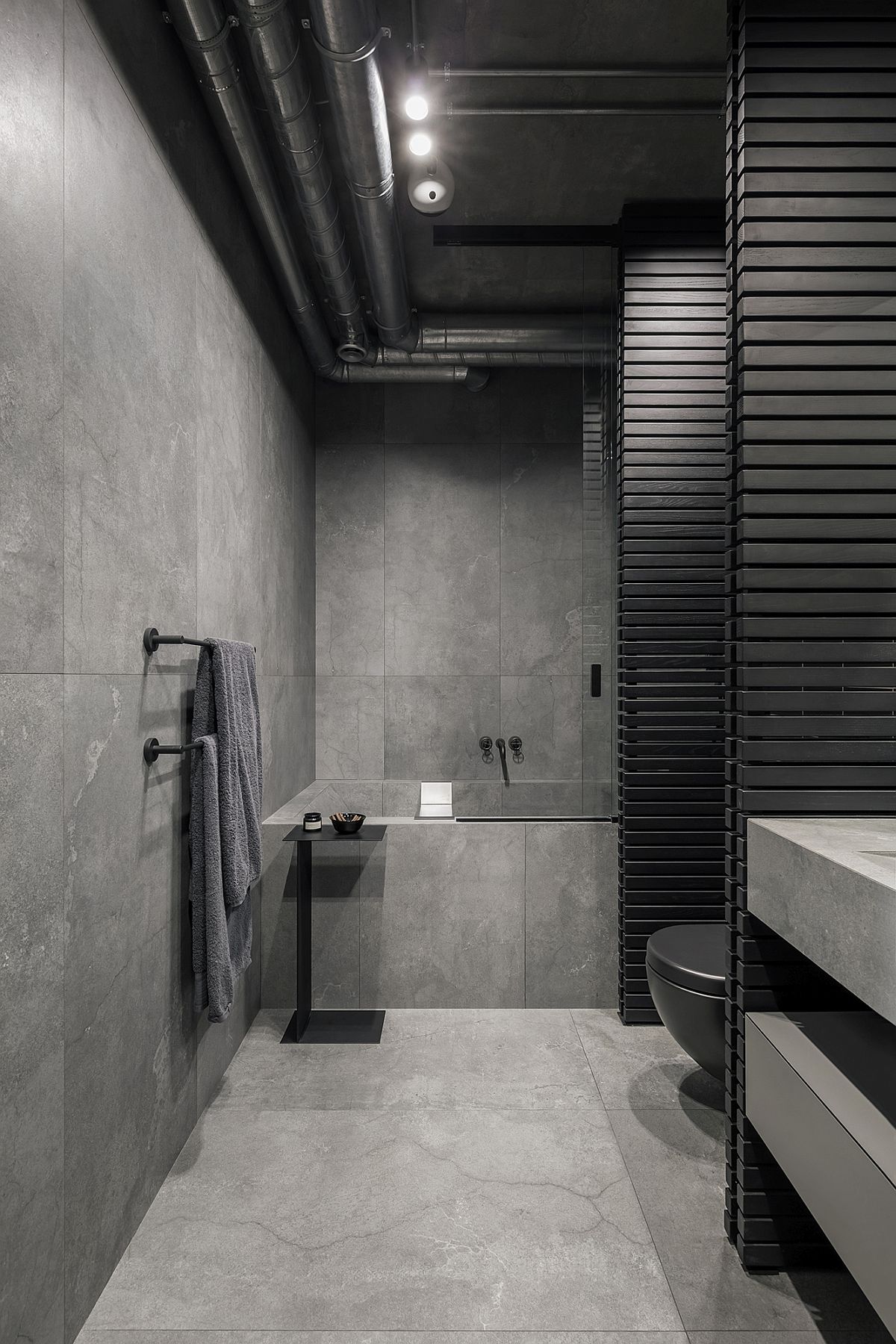 You're reading Dark, Dashing and Full of Surprises: Ravishing Artist's Apartment in Kyiv, originally posted on Decoist. If you enjoyed this post, be sure to follow Decoist on Twitter, Facebook and Pinterest.