Home renovations and extension are all about finding out what works best in individual scenario and ensuring that the plan is executed perfectly. The Stoke Newington renovation and extension is no different with a smart rear extension breathing life into an aging British home. The new kitchen and dining area sit at the rear of the house and extend into the garden. A seamless interface between the old and the new connects the two sections as one finds balance in the other. A Bradley Van der Straeten design, the smart, novel kitchen with dining space has a glazed roof and is connected with the outdoors using bi-fold glass doors that have a wooden frame.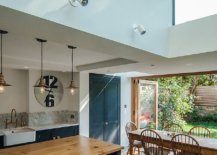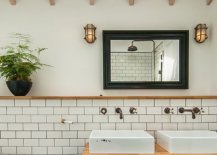 Brick walls on one side of the rood add textural brilliance to the kitchen with dark blue kitchen shelves on the other. Marble countertops coupled with brass fittings bring even more uniqueness to this space even as Edison bulbs above the kitchen island usher in a sense of timeless charm. Bringing light and freshness into even the older part of the house, the addition serves as a way to revitalize existing home without turning to a more major renovation.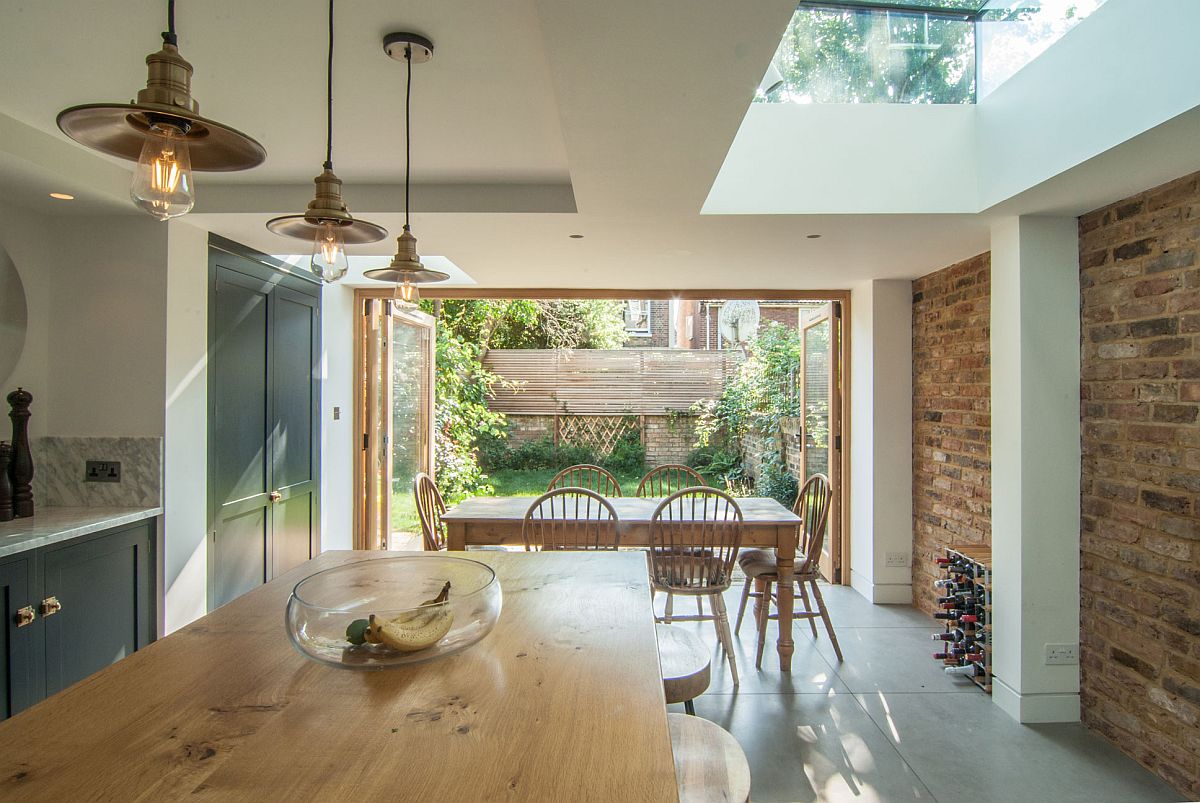 Bathrooms inside the house also adopt this black and white color scheme with wood vanities and countertops while skylights bring natural light indoors. Smart, space-savvy and sensible, this beautiful project is anchored by the steel frame of the extension.
The rear elevation shows off its steelwork, contrasted by warm oak bi-folds within the steel frame. The new kitchen is naturally lit with the huge 'up and over' glazed ceiling that extends down the side of the exposed brick party wall.
You're reading Oak, Steel and Glass Shape Gorgeous Rear Extension of Stoke Newington Home, originally posted on Decoist. If you enjoyed this post, be sure to follow Decoist on Twitter, Facebook and Pinterest.