A green oasis in the urban landscape is hard to find even in relaxing suburbs at times. When you step into a constantly busy city like Singapore, then this natural escape is even tougher to shape. That is what makes the Tembusu House designed by Guz Architects so very special as it sits on a lot that seems to be green all around. The expansive family home still seems modest when compared to the extensive curated garden around it that become she focal point of it all. With sweeping courtyards, lovely rooftop gardens and sloping terraces, it is easy to fall in love with the natural scenery outside. And it is this cloak of green that steals the spotlight indoors as well.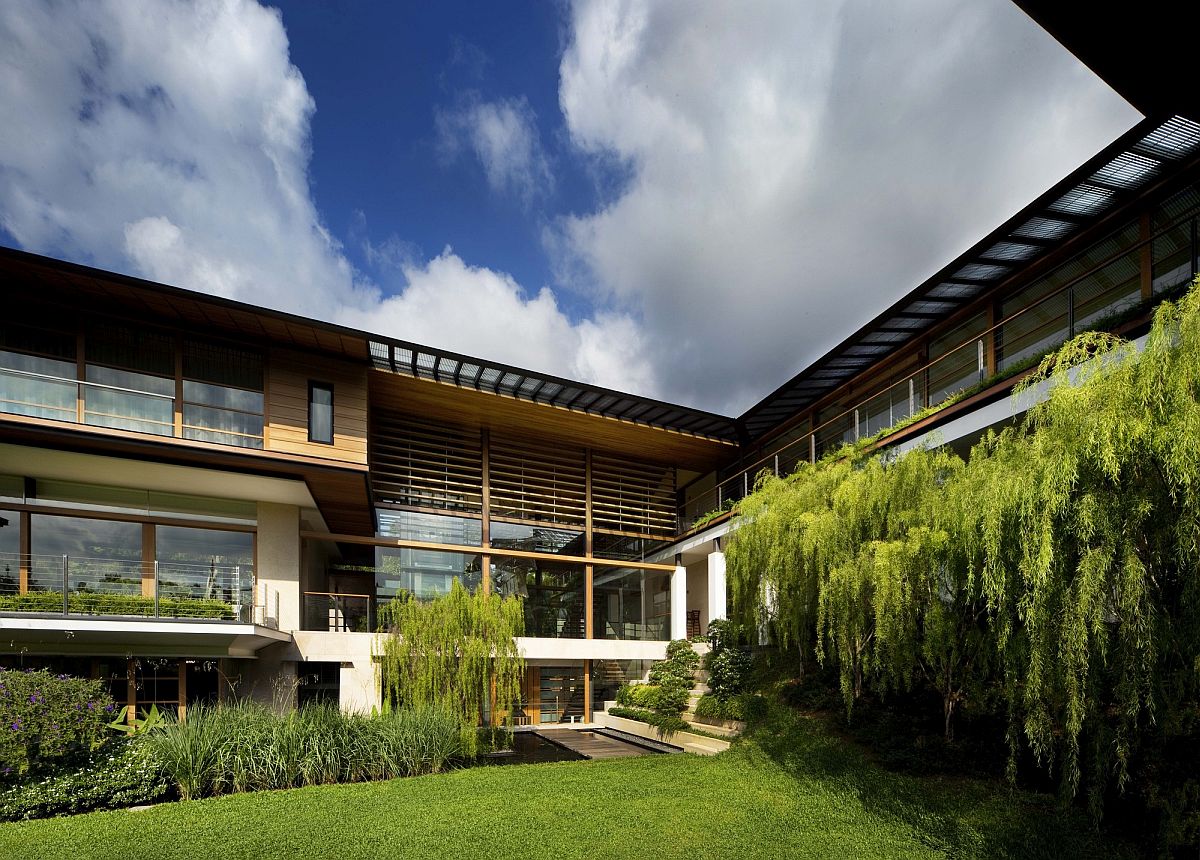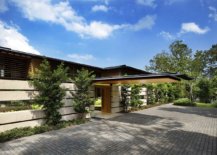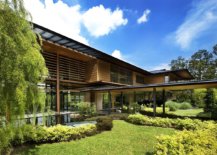 The home takes its template from classic Asian design and transforms it into a more modern setting by combining the best of both worlds. This beautiful reinterpretation of classic oriental design gives birth to the extensive, long pavilions, many natural ponds, water features and an indoor-outdoor interplay that is just seamless. The roof forms also provide perfect shade during the hotter parts of the day even as the nature takes over at every turn – from the entry to the rear yard. [Photography: Patrick Bingham-Hall]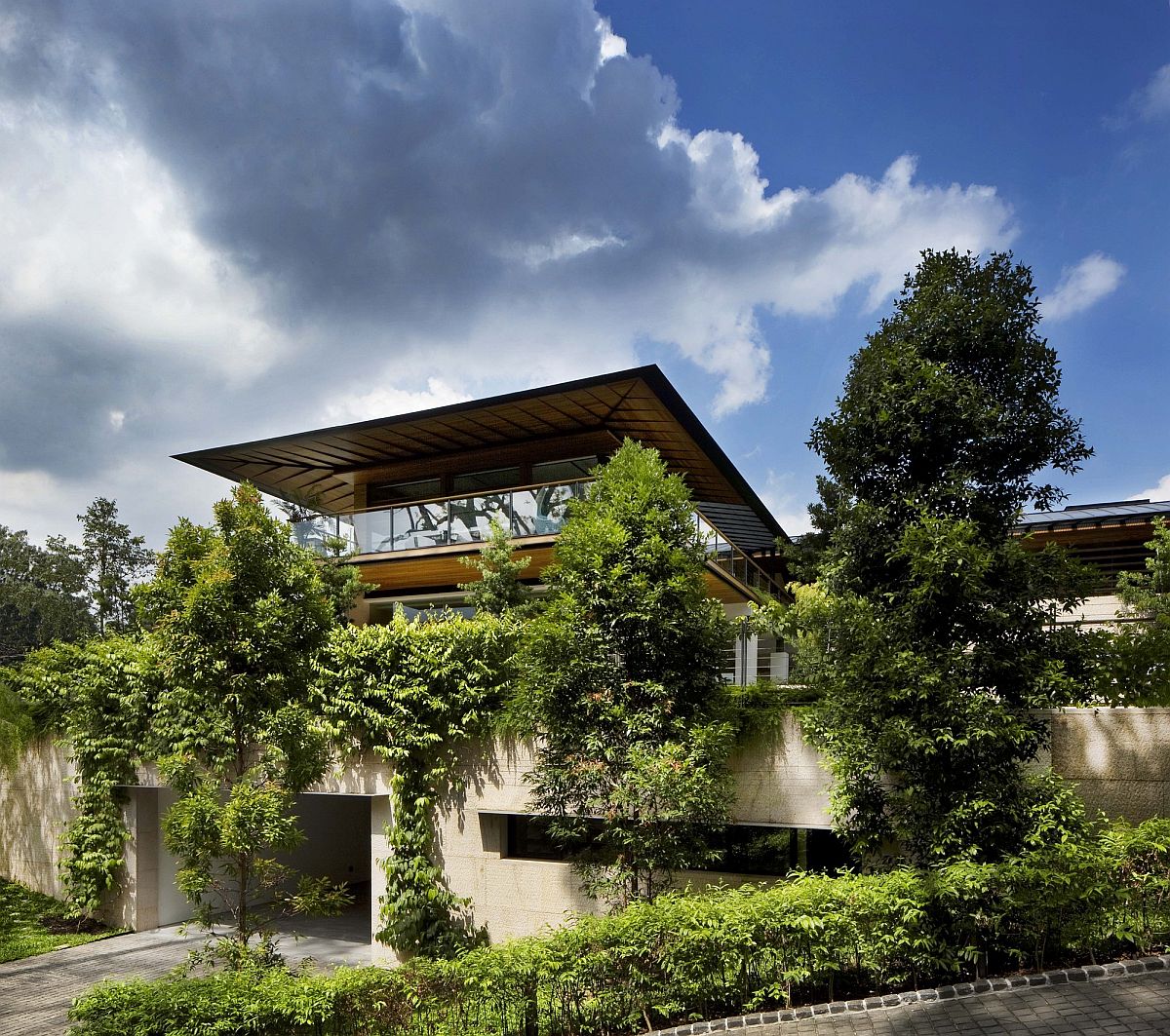 To make the most of the surrounding greenery, landscaped ponds and courtyards were created as focal loci, both to extend visual links to this borrowed landscape, and to separate the various wings of the house for the purpose of maintaining privacy.
You're reading Roof Gardens and Sloping Terraces Shape Extensive Family Home in Singapore, originally posted on Decoist. If you enjoyed this post, be sure to follow Decoist on Twitter, Facebook and Pinterest.