Dreaming of a reclusive and rejuvenating paradise that is an absolute treat for nature lovers and those desperate to get away from the mundane rush of urban life? Norway definitely offers many such havens that take you away from the world to which you are accustomed and seemingly transport you back in time! While Norwegian fjords are famous across the globe, we have another delight from the country that offers an equally enchanting and idyllic escape to a select few. Skåpet Mountain Lodges in Soddatjørn designed by KOKO architects combine contemporary design, inviting warmth, spectacular views and a self-catering environment in a seamless fashion.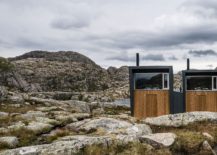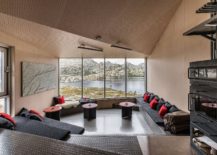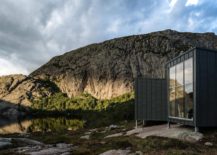 The exterior of these mountain lodges is crafted from rolled zinc, with timber making its presence felt. This metallic exterior gives these awesome cabins an ability to withstand the harsh weather of the region and tolerate windy conditions while providing a durable, low-maintenance structure. On the inside, it is wood that holds sway, with glass also becoming a part of the modern narrative and design. Offering unabated views of Soddatjørn Mountain Lake, the main structure of the cabins can hold nearly 30 guests, with additional units hosting five.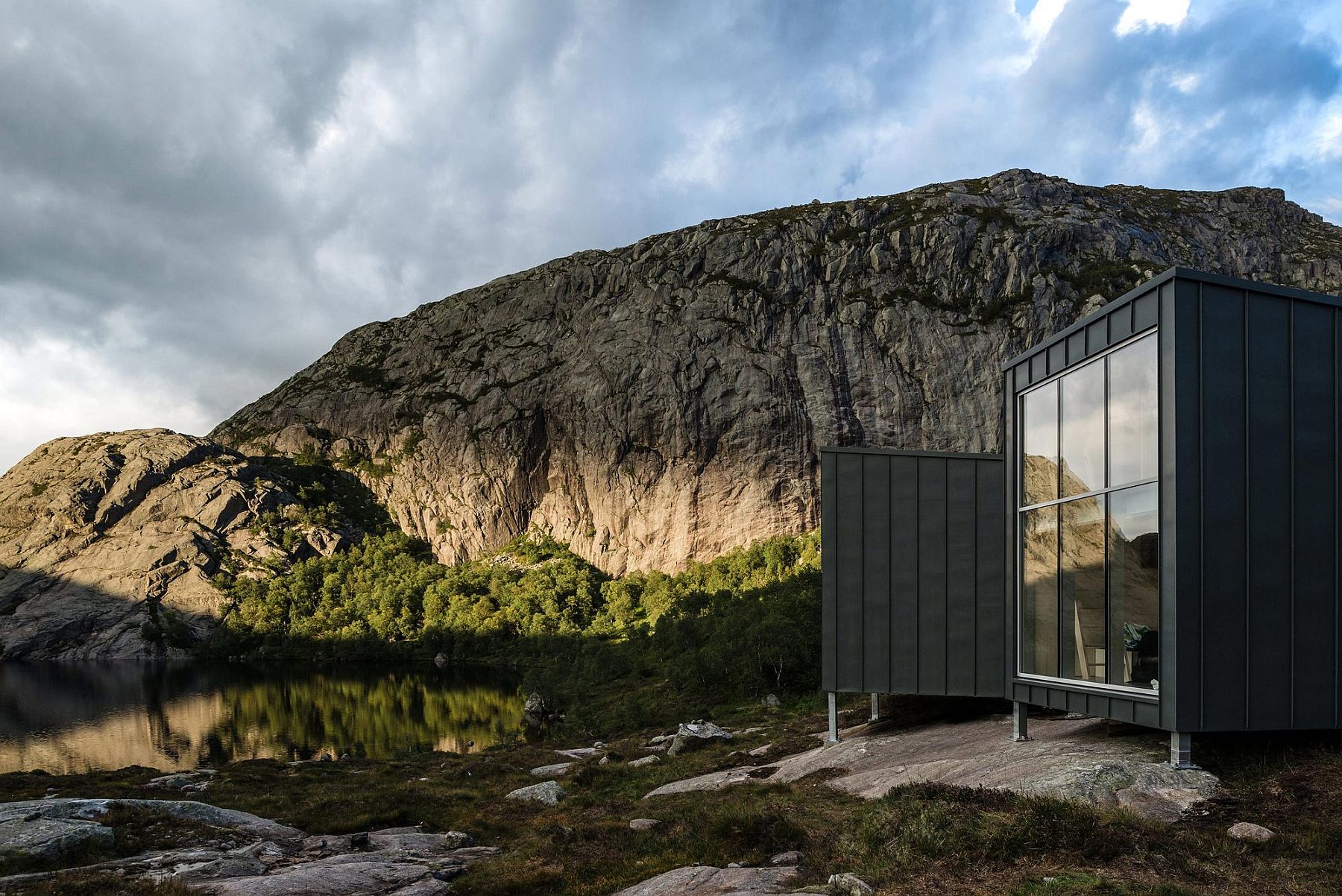 These factory-built and easy-to-install cabins were designed keeping in mind the remote location and the unique demands it places on construction time and costs. The lake next to the cabins supplies guests with water, while solar energy powers lighting fixtures. Wood is used for both heating water and for the sauna, with guests (mostly part of Norway's trekking associations) experiencing a holiday of a lifetime while learning to share and care at this amazing escape. [Photography: Tonu Tunnel, Marius Dalseg]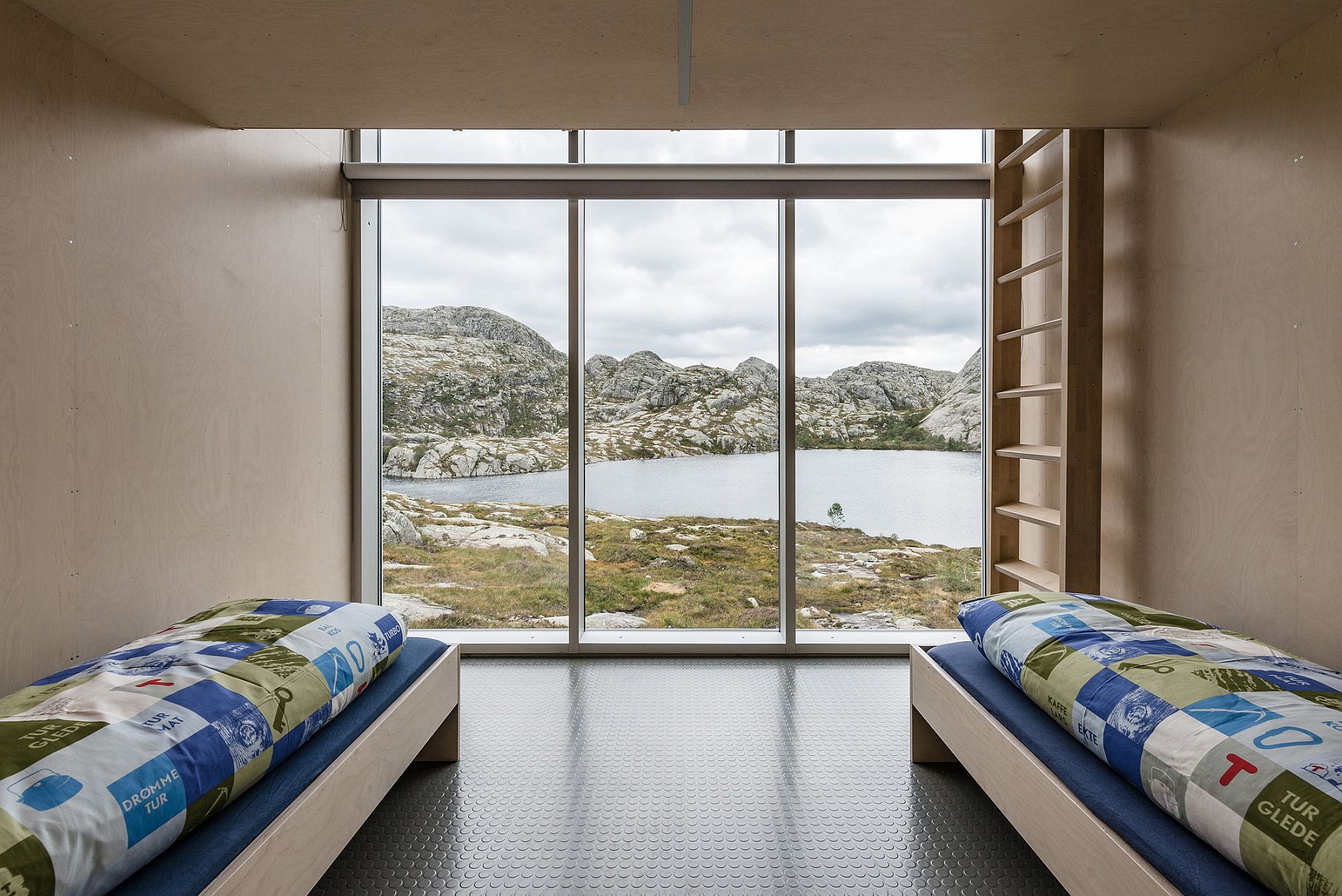 The system is built on trust: each person leaves money for the accommodation in a box inside the lodge or fills in an invoice form with their personal information. It is also the task of the visitors to take care of the visitors coming after them: everyone replenishes the food supply, brings firewood and cleans the lodge before they leave.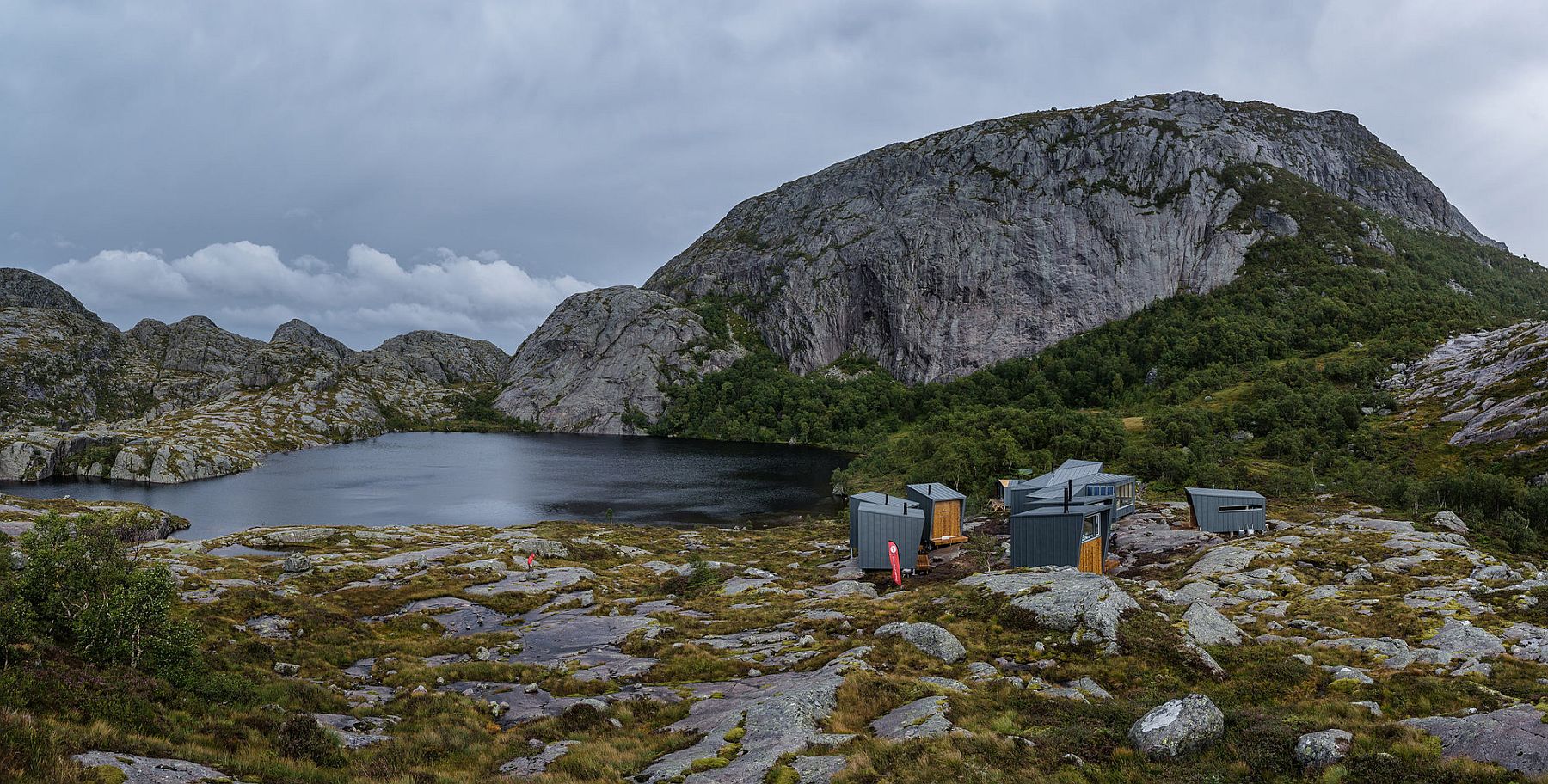 You're reading Mountain Lodge in Norway Offers Window to Paradise, originally posted on Decoist. If you enjoyed this post, be sure to follow Decoist on Twitter, Facebook and Pinterest.