'villasofia' by néstor medina arquitectura
Within the Colombian highlands of eastern Antioquia nestles 'VillaSOFIA,' a residential project conceived by Néstor Medina Arquitectura for a private client. The studio was tasked to design an extension of a colonial-era 'Paisa' house typology occupied by three different generations — starting with the owners' grandparents, then parents, and finally themselves.
In addition to preserving that generational legacy, the project challenges growing real estate pressure triggered by the boom of sumptuous modern developments, radically stripping the region from its historical architecture. 'In a way, the project departs from this real estate trend and decides to honor the construction that for more than seventy years has given shelter to an entire family legacy and has it available to reinterpret its new use,' writes the studio.
The resulting house extension, therefore, reveals a striking 'tension' between tradition and modernism; emerging from the center is a glazed volume delineated on three sides by clay-tiled eaves echoing the colonial archetype just a few meters away. These structures 'approach each other, but do not touch, resulting in a small uncovered expansion that represents a transition of uses,' notes the team.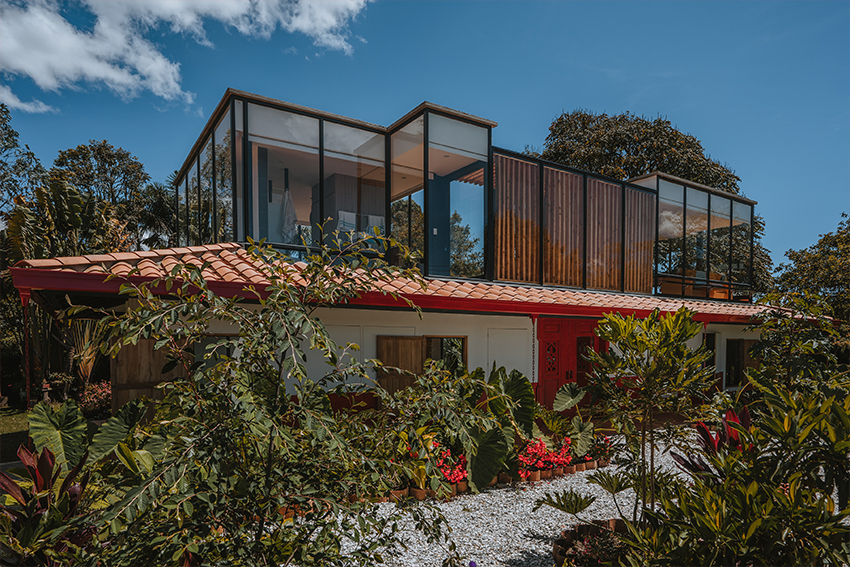 all images courtesy of Néstor Medina Arquitectura
interrupting colonial-era features with a glazed top volume
To design VillaSOFIA, lead architect Néstor Medina Aguilar (see more here) began with an extensive study of the existing house typology, which stands as a single-floor volume with a traditional hipped roof made of clay tile and a large eave acting as a social and transitional area. Its interiors, meanwhile, feature very few openings that unfold in succession — starting from large empty rooms and ending with a window to create gentle outdoor-indoor gradations.
After close examination, Aguilar began building the new extension by recreating the original house facade, preserving its rhythmic openings while shortening the length of the eaves and integrating 'discreet' windows recalling the 'Paisa' archetype. Program-wise, he fitted VillaSOFIA with bedrooms, bathrooms, and a family study, which complement the kitchen, living area, dining room, and laundry room found in the original residence. While both volumes exist independently, the architect thought it necessary to establish a continuous path between them, reinforcing interaction whenever needed.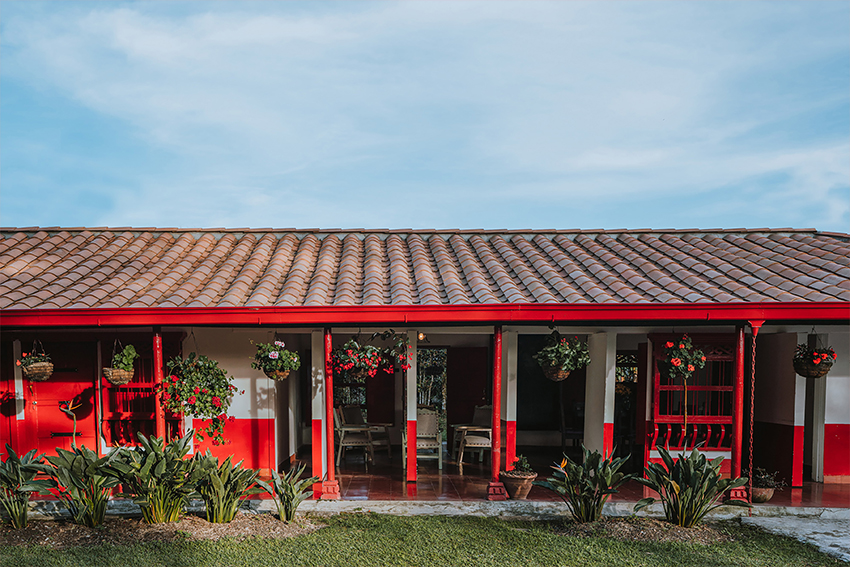 open and rhythmic facade of the original house
Moving on to the modern features of VillaSOFIA, the two upper glass volumes offer a contemplative and 360-degree panoramic view of the distant landscape and its surroundings. These volumes, arising from a new requirement to the original typology, are frankly alien to the construction and, instead of seeking to blend in, aim to highlight a new way of living. These are punctual architectural interventions, but not static ones. They will give the possibility of adapting to different times, users, and ways of life according to the generations that pass through there…', concludes the studio.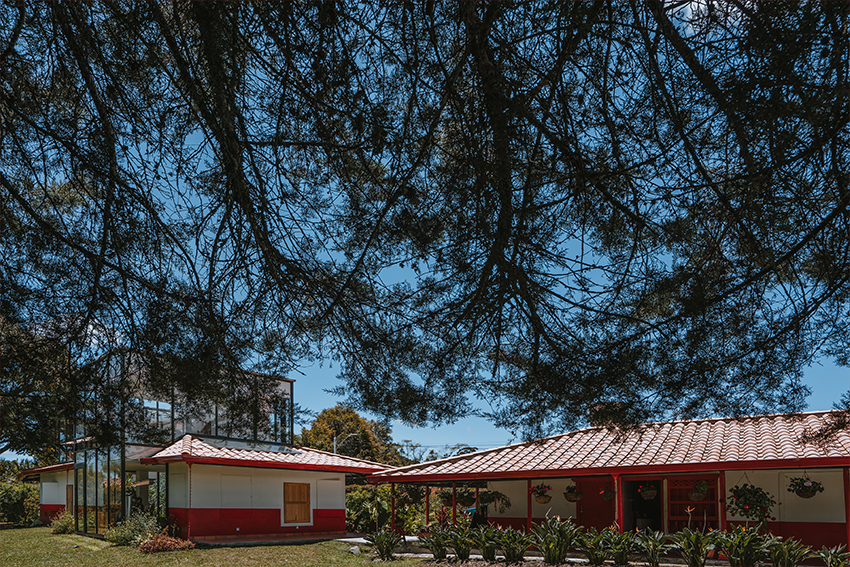 the existing house next to VillaSOFIA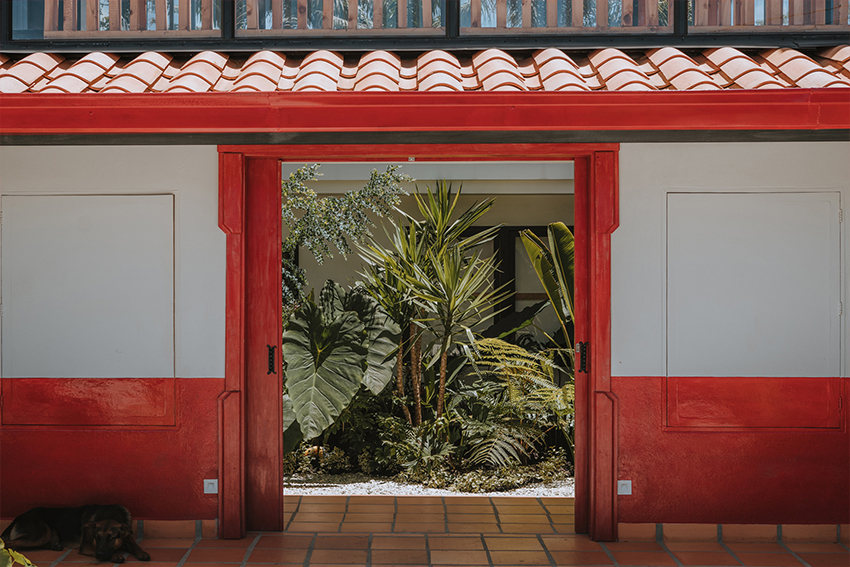 'invisible' windows closed