5 Simple yet Impactful Ways to Add Interest to a Room, Swedish Style
Good morning! Yesterday was a big day, Sweden celebrated 500 years of independency – and the sun was shining for the occasion! I feel very honoured to have called this beautiful country my home for over nineteen years. To mark the occasion, I thought we could take a tour of a humble Swedish home – which combines form with function, in true Scandi fashion!
This lovely apartment is located in a 20th century building in Gothenburg and measures 33m2 (355 ft2). The living room serves as somewhere to relax and sleep, while a separate dining area in the kitchen means you can dine in style (or al fresco!). There are five simple yet impactful decor factors I love about this apartment which bring interest to the rooms. Here's the low down:
1. Checked tablecloth – going for checks rather than a simple linen table cloth adds a little pattern to the kitchen and brings the look up to date. Source a similar one here*.
2. Use size as a surprise! When it comes to lamps, it can be fun to play with dimensions. By going oversize or tiny you'll make a statement and add interest to a room. Not everything should be perfect, after all!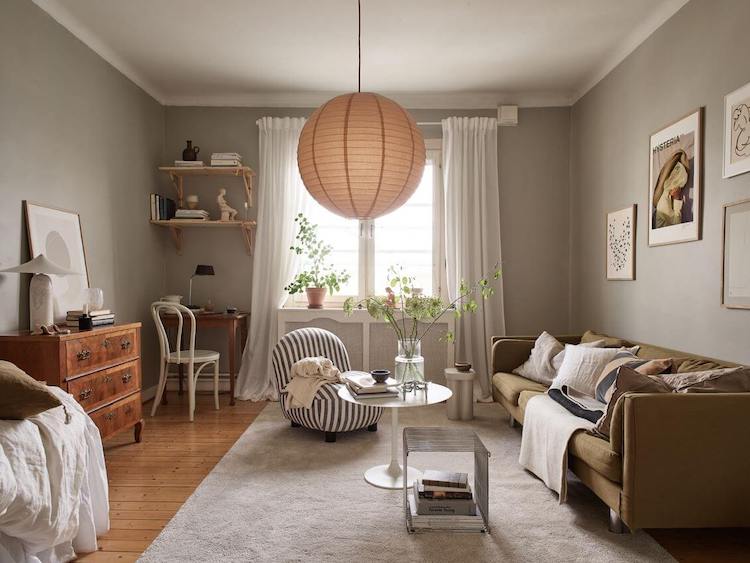 3. Go natural: speaking of lamps, we've been seeing white paper ball lamps for a while now, but a new dimension has been doing the rounds lately – with 'natural' paper. I love this one from Imprint House (owned by Natalie Walton whose home I once featured here!).
4. Throw in some stripes (or other bold patterns): after all, it's all about the element of surprise. You don't need to go all out, just one or two pieces like an armchair and cushion will do the trick.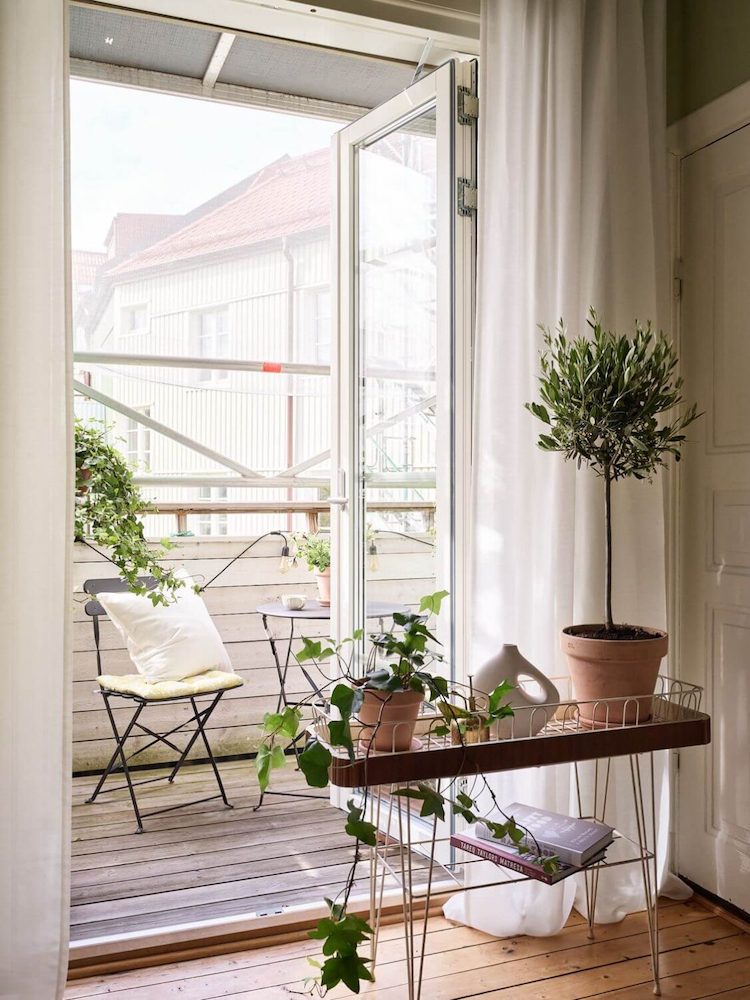 5. Bring the balcony inside: greenery has so many health benefits and is a great air purifier. If you live in an urban area, why not bring it one step nearer by placing plants on a shelf just inside the door for year-round plant-therapy!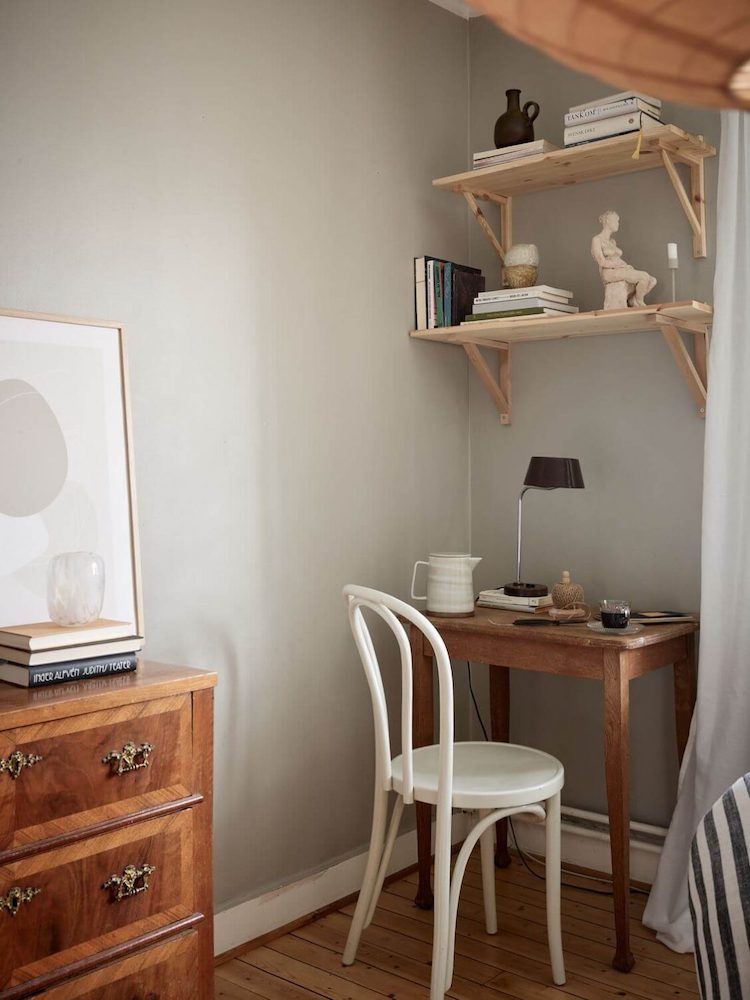 I hope you enjoyed my observations! Did you spot anything in particular? If so, please do leave a comment below, I'd love to hear about it!
You can see a ton more small spaces in this archive – I love these small flats and cottages:
This charming allotment cottage is a summer dream
Jane's cosy cottage in earthy tones
A calm one-room Swedish apartment in the heart of the city
Have a lovely, sunny day (even if its cloudy out!).
Niki
Photography Jonas Berg, Styling: Livindeco for sale via Stadshem, found via Nordroom with thanks.
FILED UNDER:
small spaces
swedish apartment