There is a certain engineering and artistic brilliance in bringing together different finishes in a seamless manner. Combining bright, orange corrugated metal, cement and redwood with modern industrial panache, the Orange House brought to life by archimania enthralls you at every turn. It is a smart, space-savvy residence in Memphis that also does all it can to reduce construction costs while providing an affordable, easy-to-maintain living space. With the gorgeous orange metal structure cantilevered above the cement-clad lower level stealing the spotlight, this house has a street façade that you just cannot miss.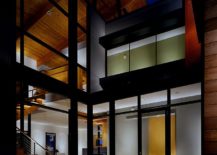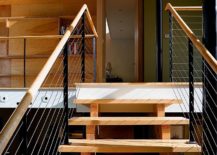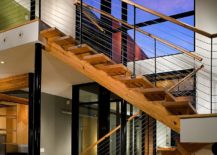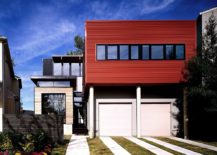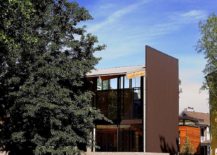 Step inside and you are treated to a world that is wrapped largely in redwood with every floor offering something unique. The presence of dark, metallic finishes ensure that the house stays true to the industrial roots of the neighborhood while large windows and skylights bring in natural light. It is the first floor that houses the living area, kitchen, dining space and a beautiful organic garden while the upper, second level holds the bedrooms, guest spaces, bathrooms and a dedicated study / workzone. With a smart overhang that keeps out harsh sunlight and a breezy ambiance, this family house keeps things cool, cost-effective and uncomplicated. [Photography: Jeffrey Jacobs Photography]
RELATED: Contemporary Multi-Level Rear Extension in London Creates an Open, Bright Interior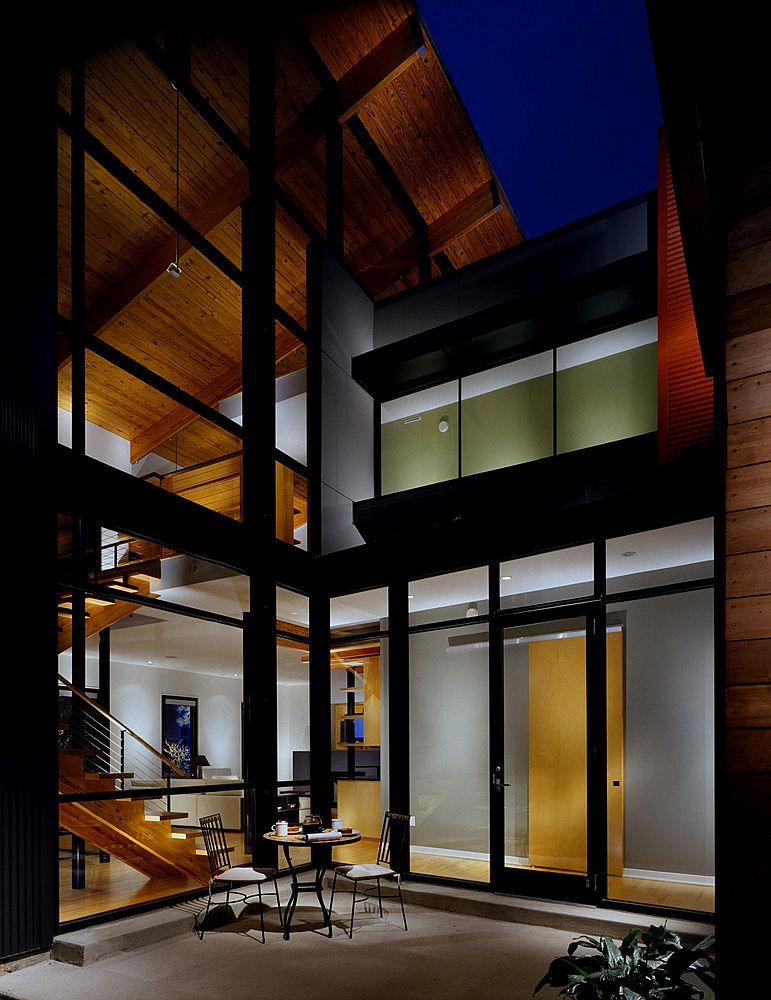 The house's design responds to the pie-shaped site and embraces modern aesthetics while maintaining a similar scale with the surrounding traditional neighborhood development. With only 32 feet of street frontage, the front of the house is dedicated to vehicular and pedestrian access, while the rear is nestled in the trees with views to a small neighborhood pond and walking trail.
RELATED: Red Brick, Concrete and a World of Mugs: Eclectic Brazilian Home Wows!
You're reading Bright Orange Corrugated Exterior Redefines Eclectic Modern Memphis Home, originally posted on Decoist. If you enjoyed this post, be sure to follow Decoist on Twitter, Facebook and Pinterest.