Every home has something unique about it that gives it a character of its own. The Grid House in Sao Paulo is no different with an interior where custom framework in wood takes over pretty much the entire setting. The smart urban apartment feels sophisticated at every turn. But it is the grid pattern of the framework that covers the ceilings and walls in the living area, dining room and kitchen and does so in a gorgeous, eye-catching manner. Designed by Studio Guilherme Torres, the Grid House is in reality a blend of two different apartment units – one being a large duplex and the other a small studio apartment with limited space.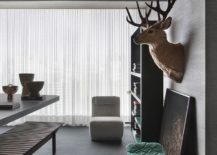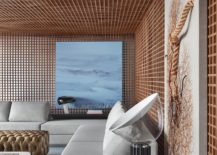 Combining the two previously separate apartments does much more than just extending the area indoors. It gives the new apartment a more spacious appeal with the floor plan being smartly split across its two levels. It is the lower level that contains the living area, dining space, kitchen and bar while the upper floor holds the master bedroom, other bedrooms and bathrooms as well. The distribution of areas is organic with one slowly leading to the next. The grid pattern framework is much more than just an aesthetic addition with air conditioners, lighting and speakers being neatly hidden behind its apparent presence.
RELATED: Custom Metallic Grid Brings a Vibrant Green Display to This London Café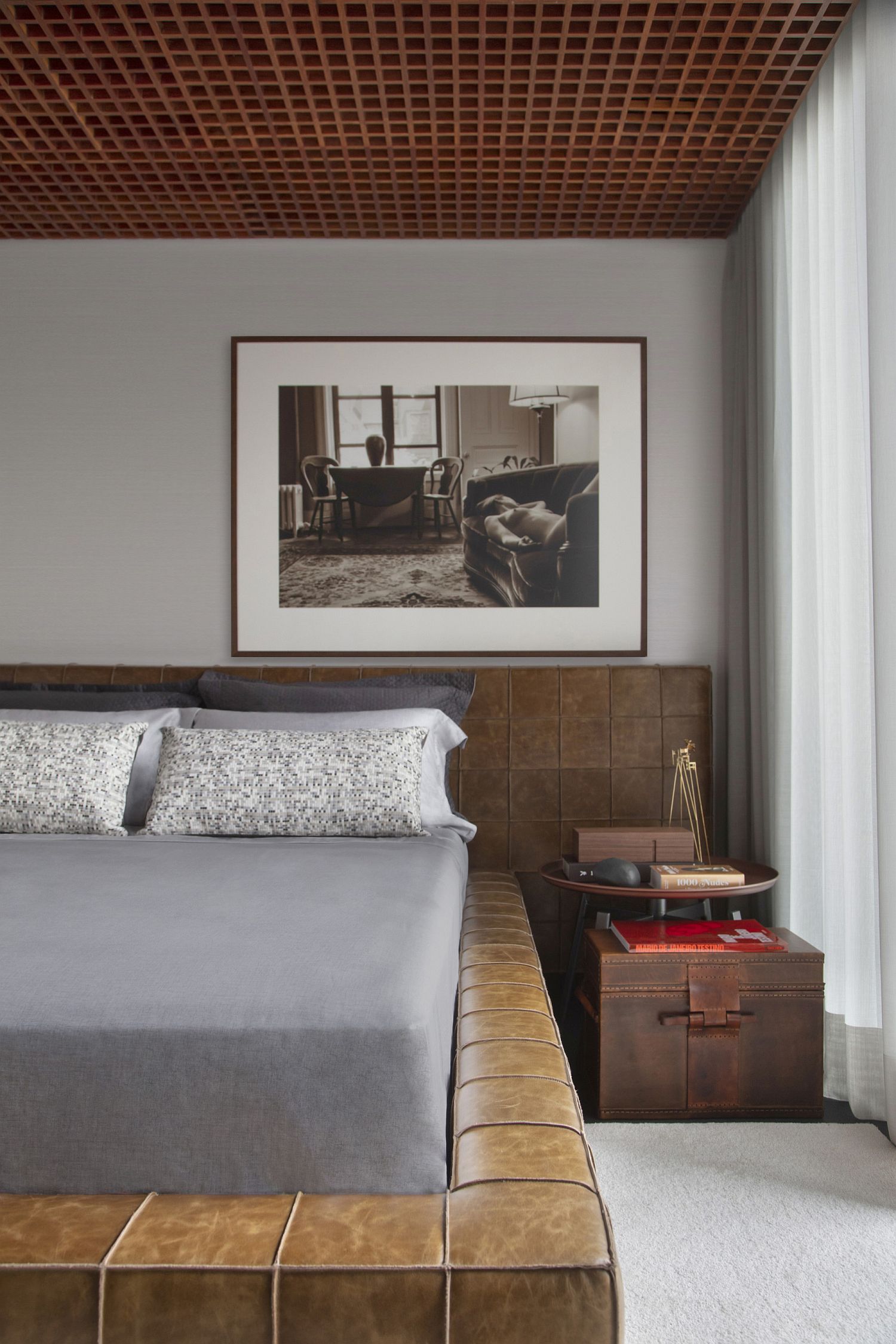 It is gray and white along with browns that shape much of the apartment interior with color rarely finding a mention. Monochromatic rooms are made a touch more vibrant using the wood framework even as art pieces put the final touches on a home that feels exclusive and polished. [Photography: Denilson Machado – MCA Estúdio]
RELATED: Glass Wall House: Custom Design Meets Eichler-Inspired, Modern Flair
You're reading Grid House: Custom Wood Framework Meets Polished Ambiance in Sao Paulo, originally posted on Decoist. If you enjoyed this post, be sure to follow Decoist on Twitter, Facebook and Pinterest.