It is always good to create a dwelling that is shaped the landscape than to try the approach the other way around. This not only makes for more beautiful homes, but it also ensures that you leave a footprint that is as minimal as possible while shaping an eco-friendly setting. Nestled in a lovely wooded region of Austin, Canada, the dashing Grand-Pic Chalet designed by APPAREIL architecture is one such getaway where the scenery around the structure along with vernacular design principles helped create its overall form. With a dark exterior that seems ever so classical in its approach and a contrasting interior in white Russian plywood, this little cabin is a world of lovely contrasts indeed!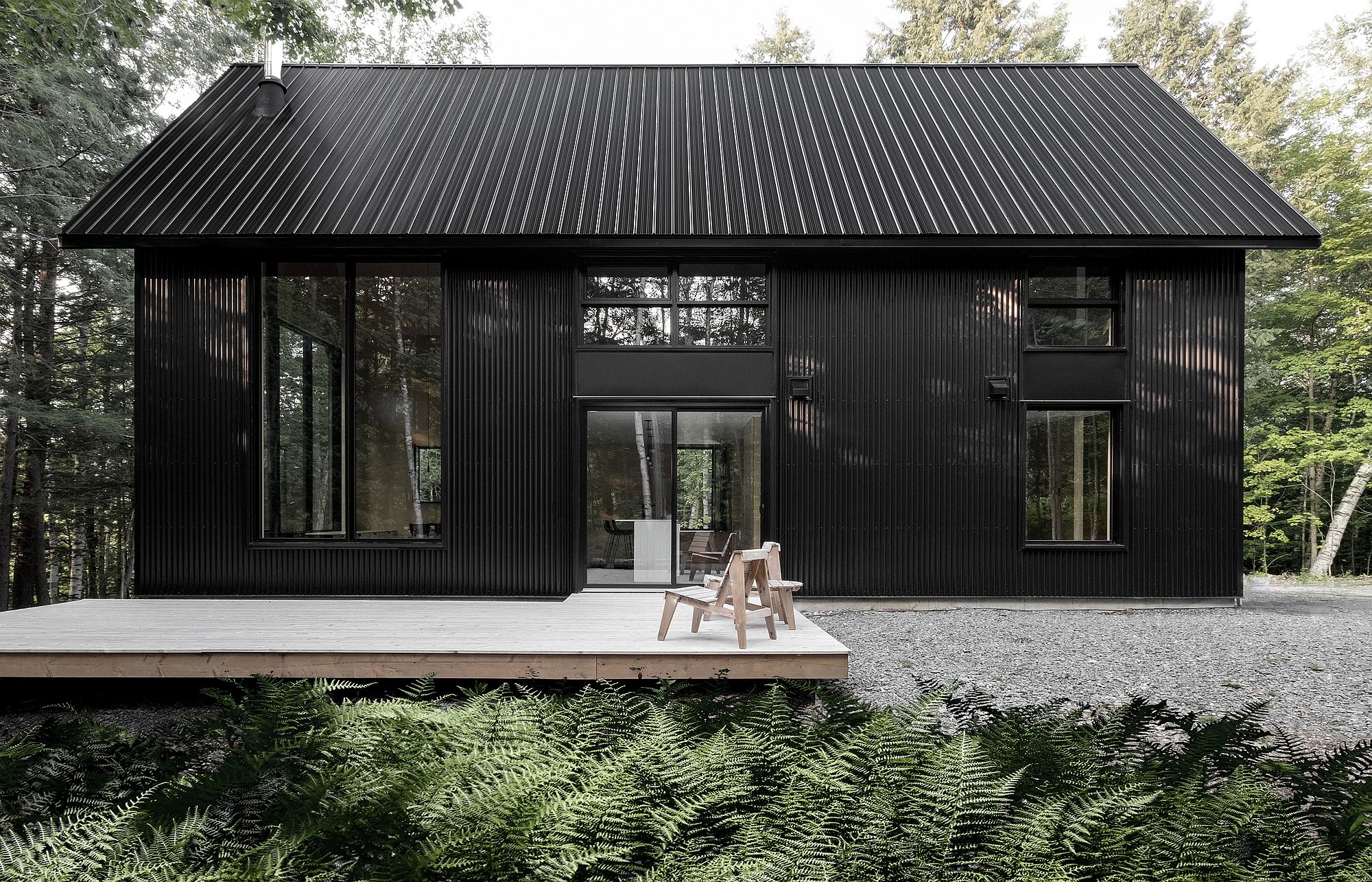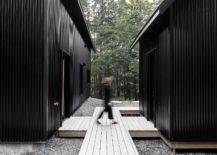 A meandering and curvy path leads to the entrance of the cabin where the platform leading to its entrance then morphs into a series of decks and walkways around it. On the inside, it is the kitchen and living area on the lower level with the bedrooms and guest sleeping spaces occupying the top level that offers wonderful views of the landscape. Despite its warm and inviting visual appeal on the outside, the cabin on the inside feels elegant, modern and even minimal at times; making it perfect for a family that loves to combine the best of rustic and urban lifestyles. [Photography: Felix Michaud]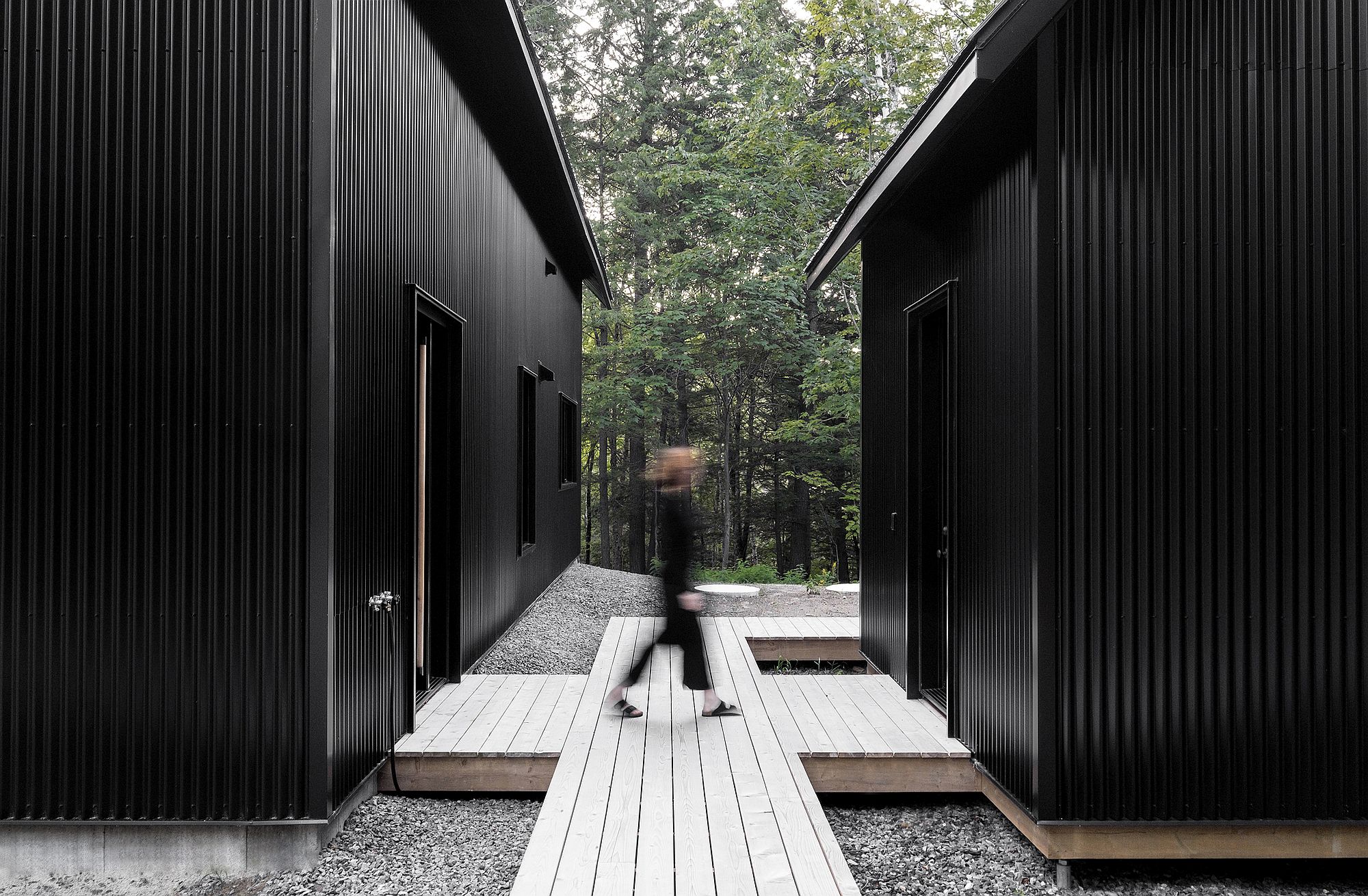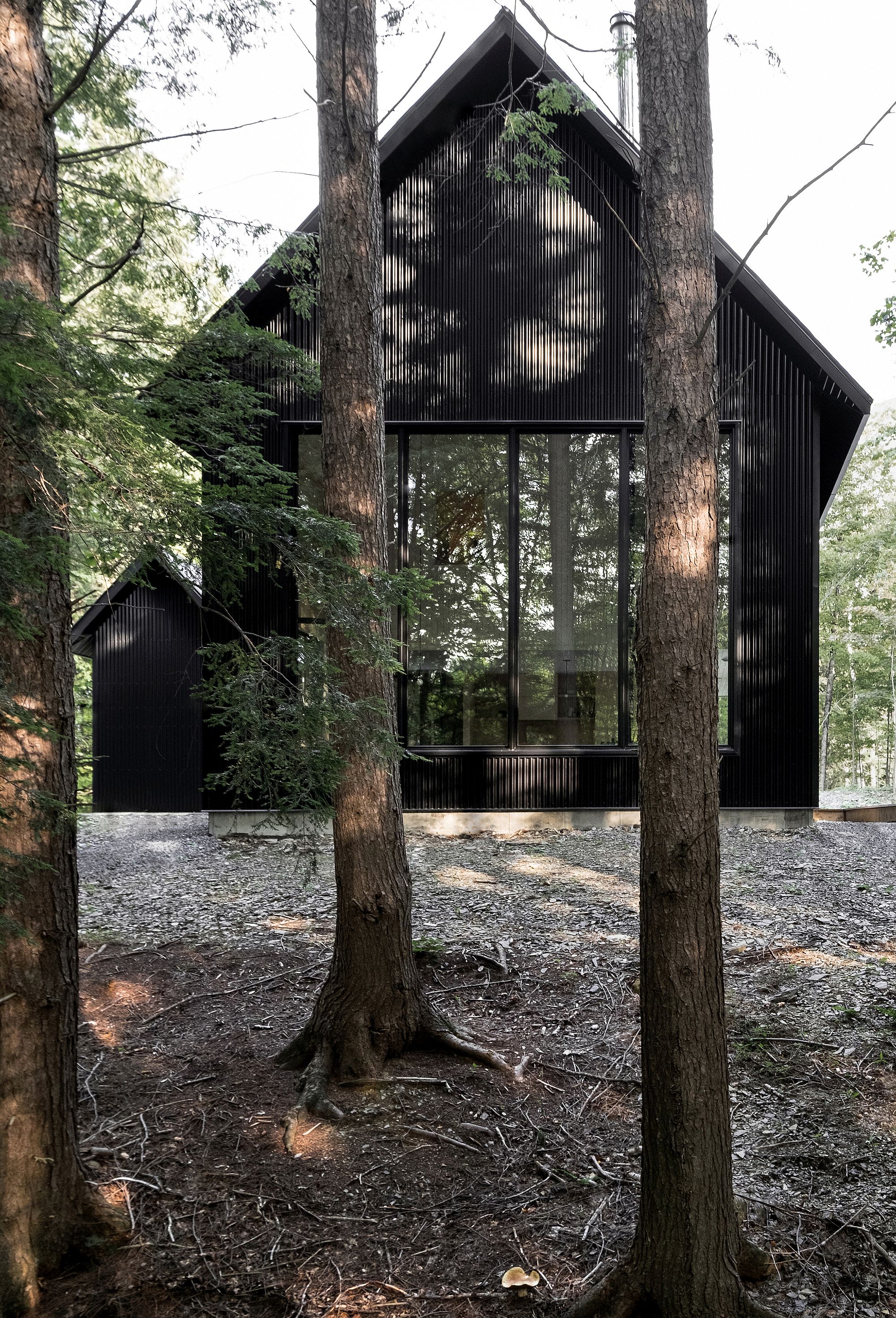 Inspired by traditional shapes and the surrounding nature, the chalet design is a unique architecture tailor-made for its residents. The owners wanted a warm space, fit to host family and friends, in harmony with the environment, a space that breathes fresh air and replenishment. The GRAND PIC cottage offers, through simplicity and sober physicality, a unique experience of symbiosis between nature and architecture.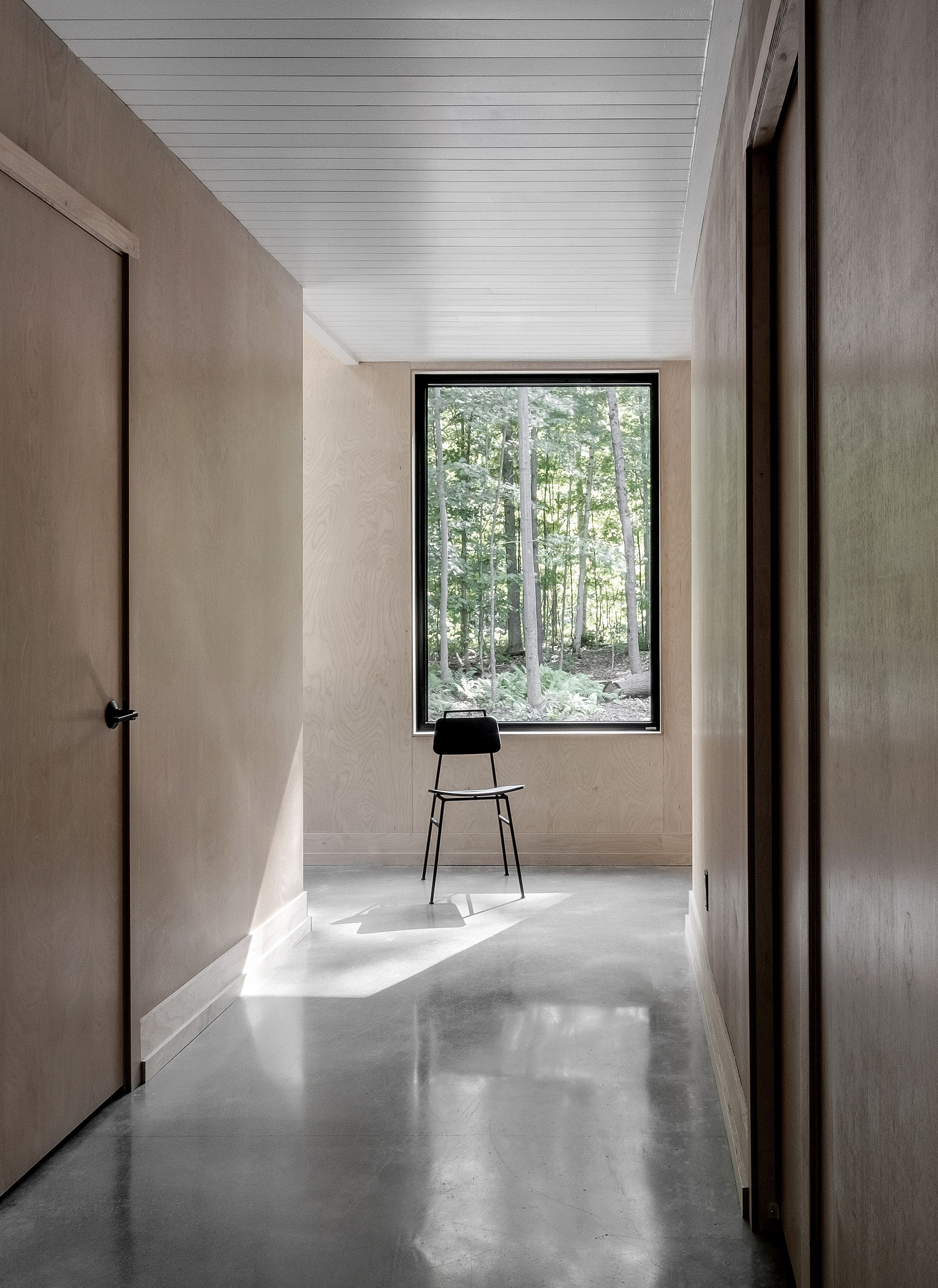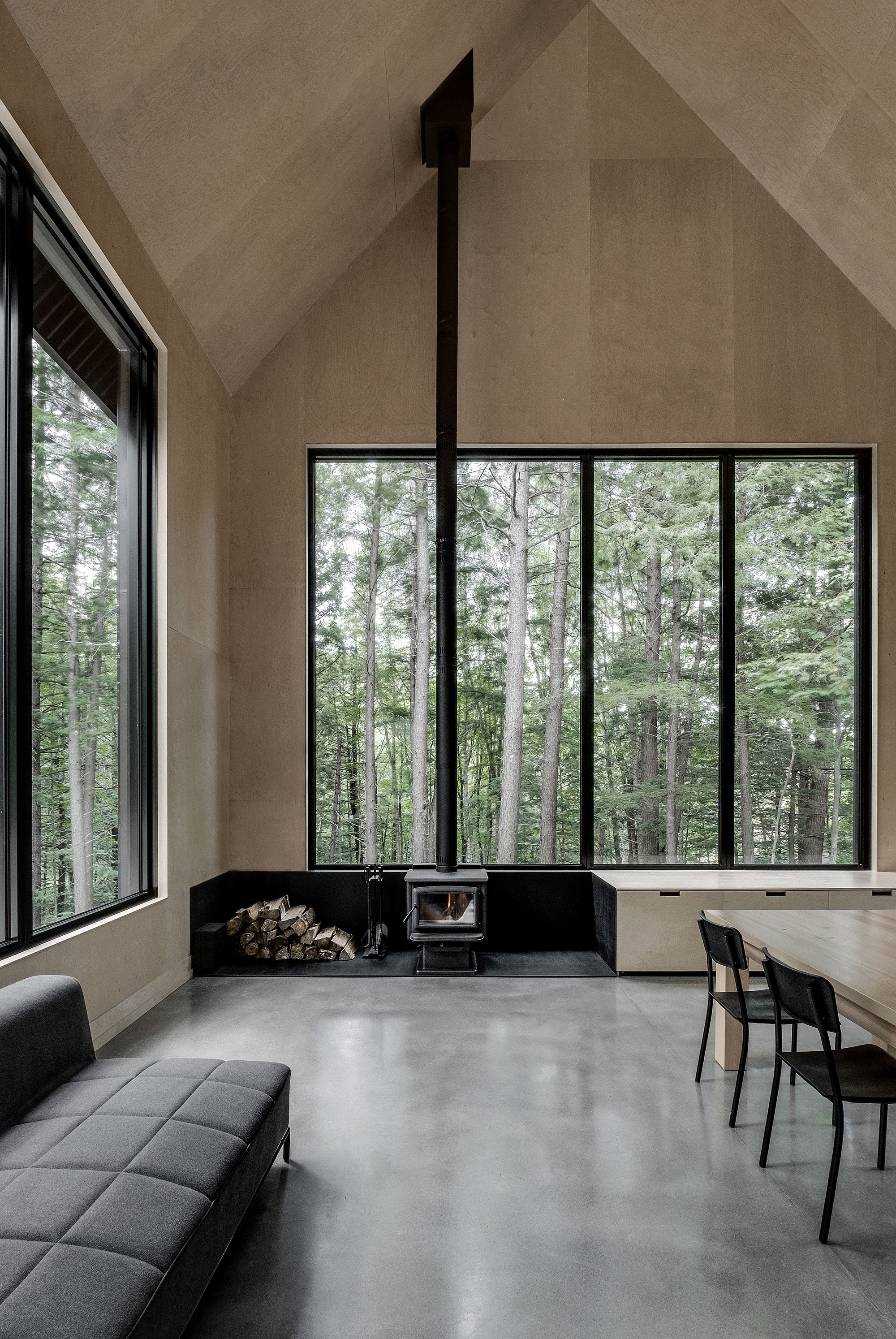 You're reading Inspired by Nature and Vernacular Design: Gorgeous Contemporary Canadian Chalet, originally posted on Decoist. If you enjoyed this post, be sure to follow Decoist on Twitter, Facebook and Pinterest.