It is barely a surprise that homeowners are increasingly want a residence that is constantly connected with nature and offers a relaxing living environment that welcomes in the outdoors. Increasing urbanization and the boring concrete jungle might be a big reason for this craving. Revamped and extended to meet the growing demands of a modern family of four, the Derby House by Akin Atelier is nestled in a beautiful suburb of Sydney and offers lovely views of the harbor and the city without any hindrance.The new interior has a relaxing and cheerful ambiance with modern beach style shaping both the living areas and the bedrooms.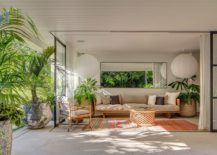 You can clearly see how outdoor living and a smart indoor-outdoor interplay have been given prominence here with the living area, kitchen and the dining space flowing into the backyard. A spacious sunroom and porch also allow those inside to enjoy sheltered views of the landscape outside even as greenery is intertwined with every part of the house. It is the living area along with other public spaces that occupies the lower level of this duplex unit while the upper floor contains the bedrooms and the bathrooms. [Photography: Murray Fredericks]
RELATED: Modern Malibu Beach House Combines Contemporary Interiors with Unending Ocean Views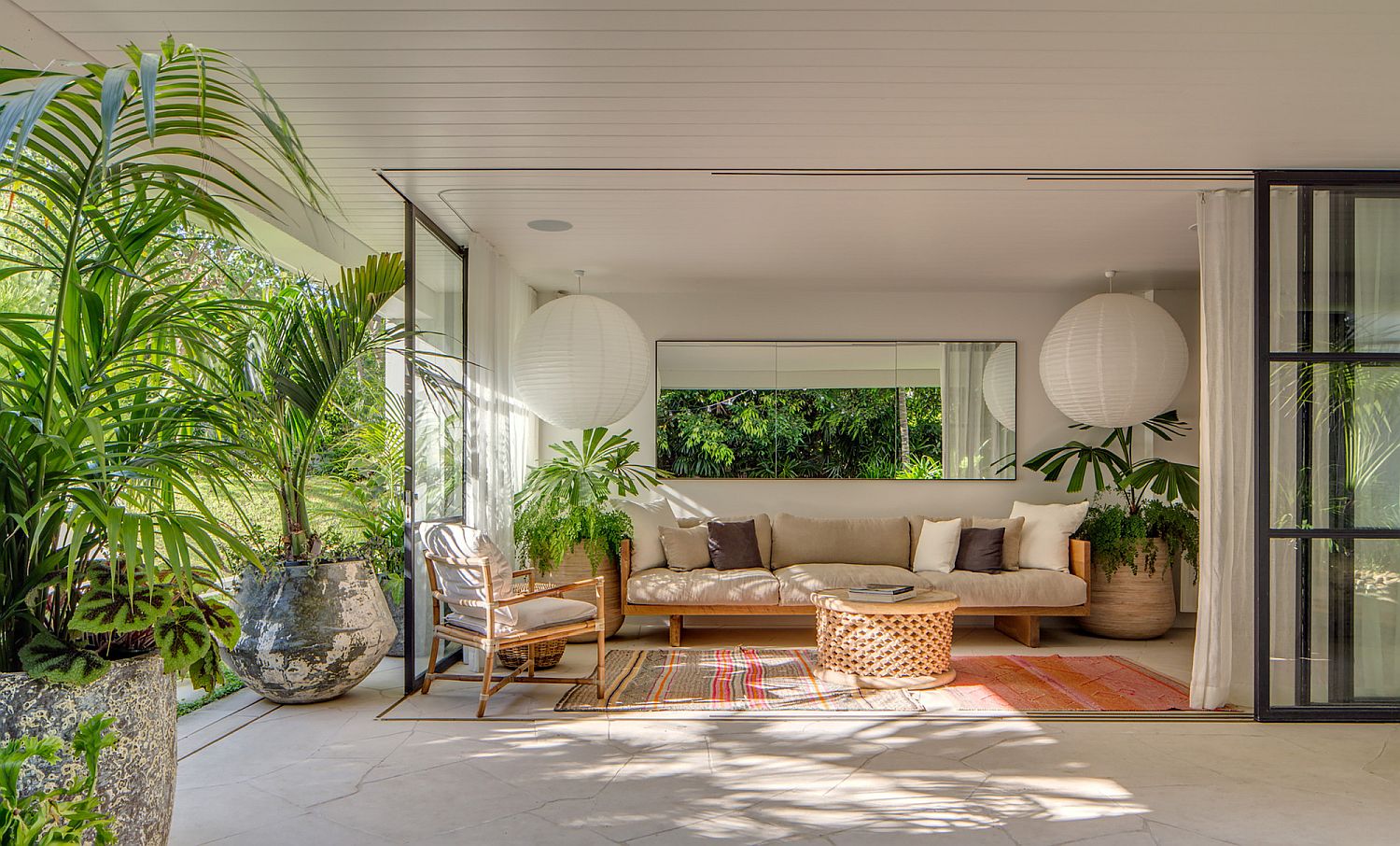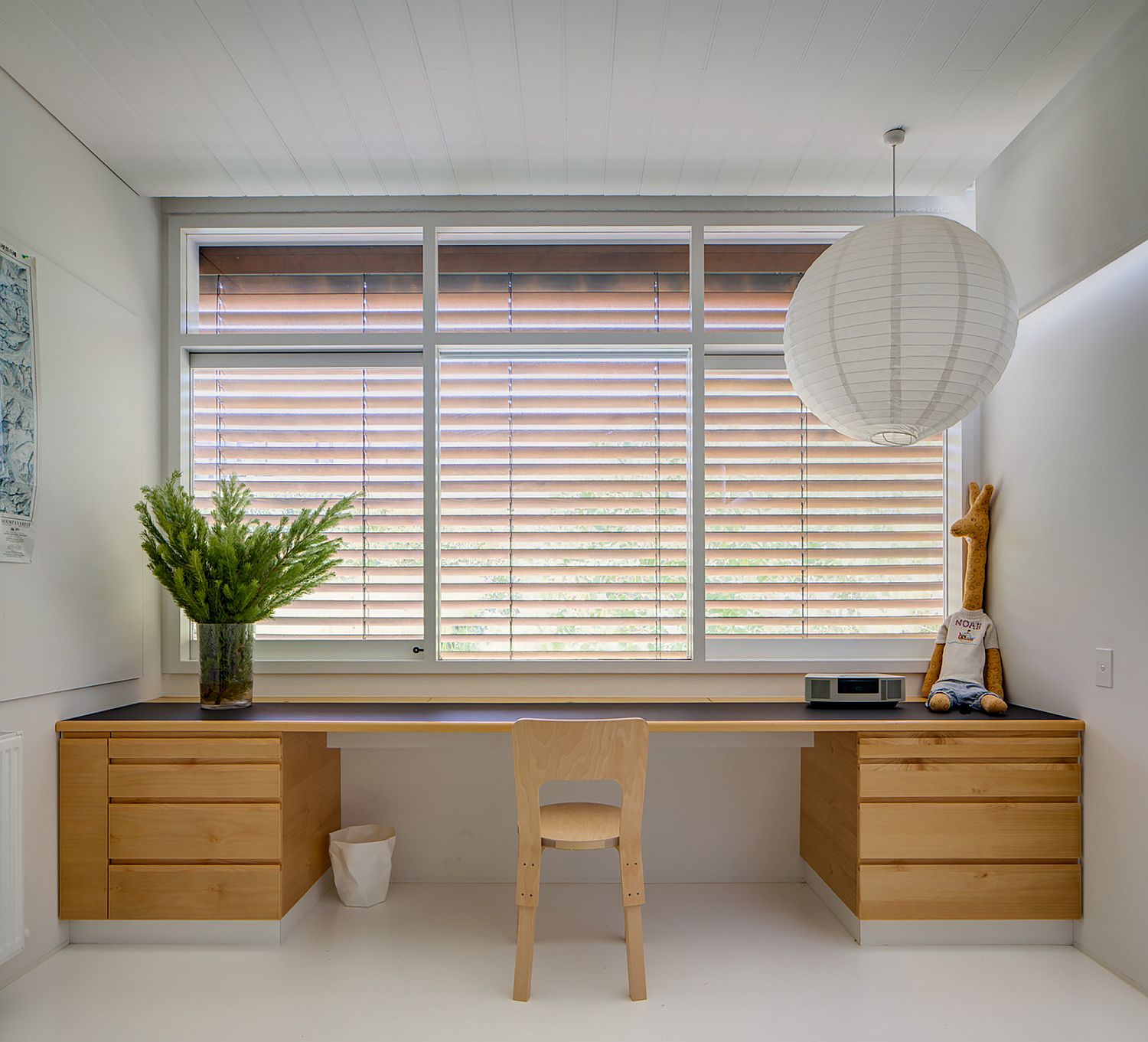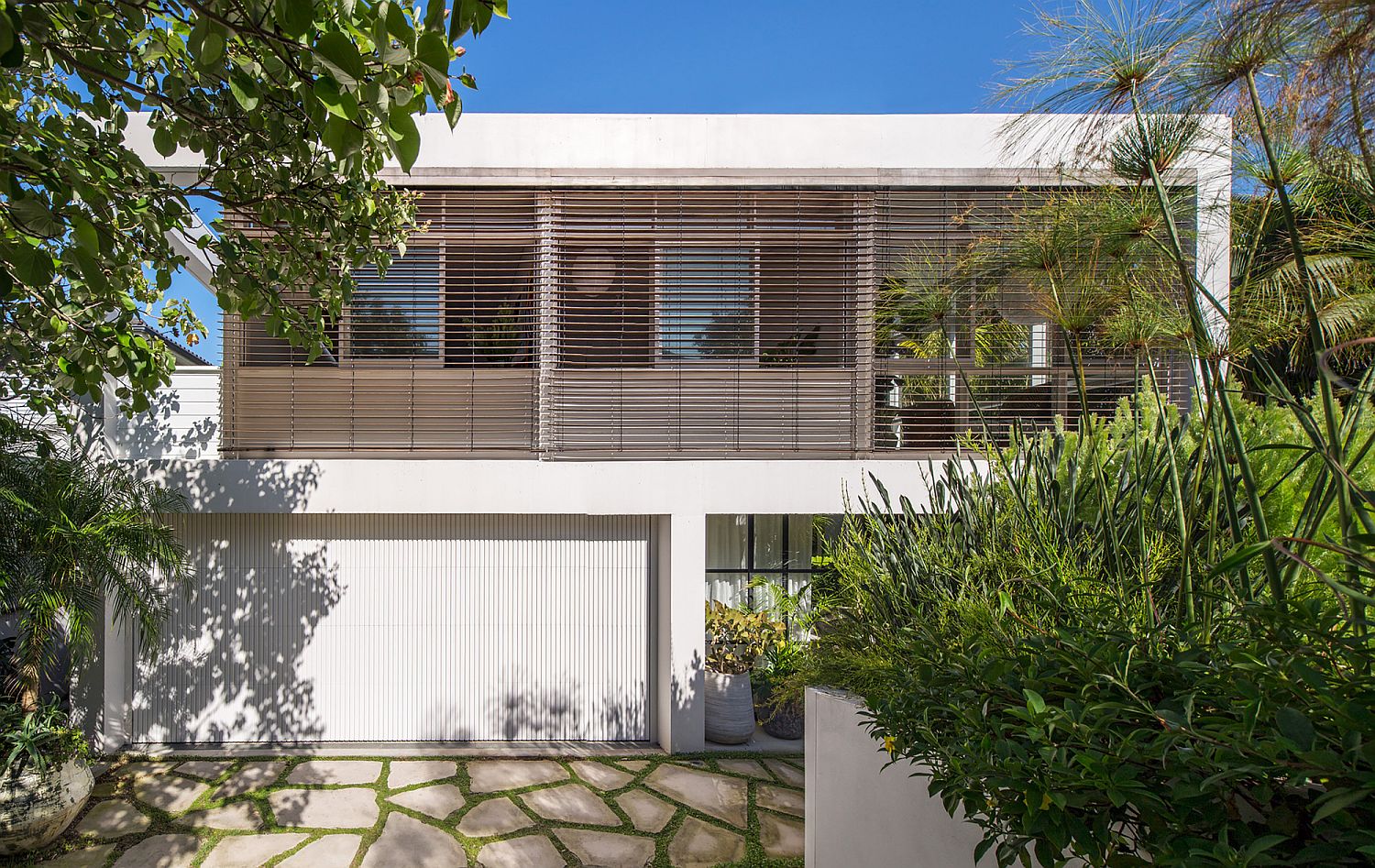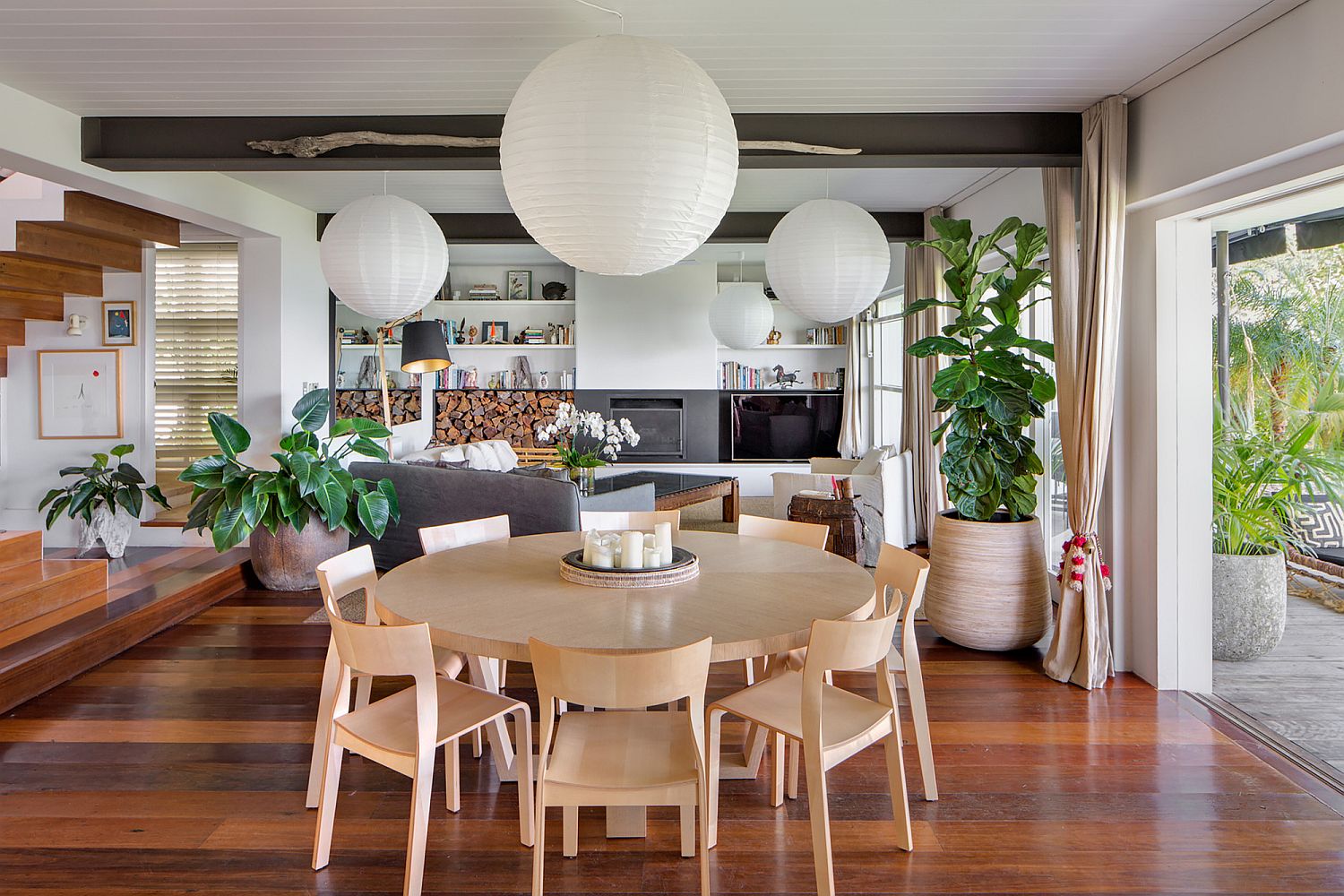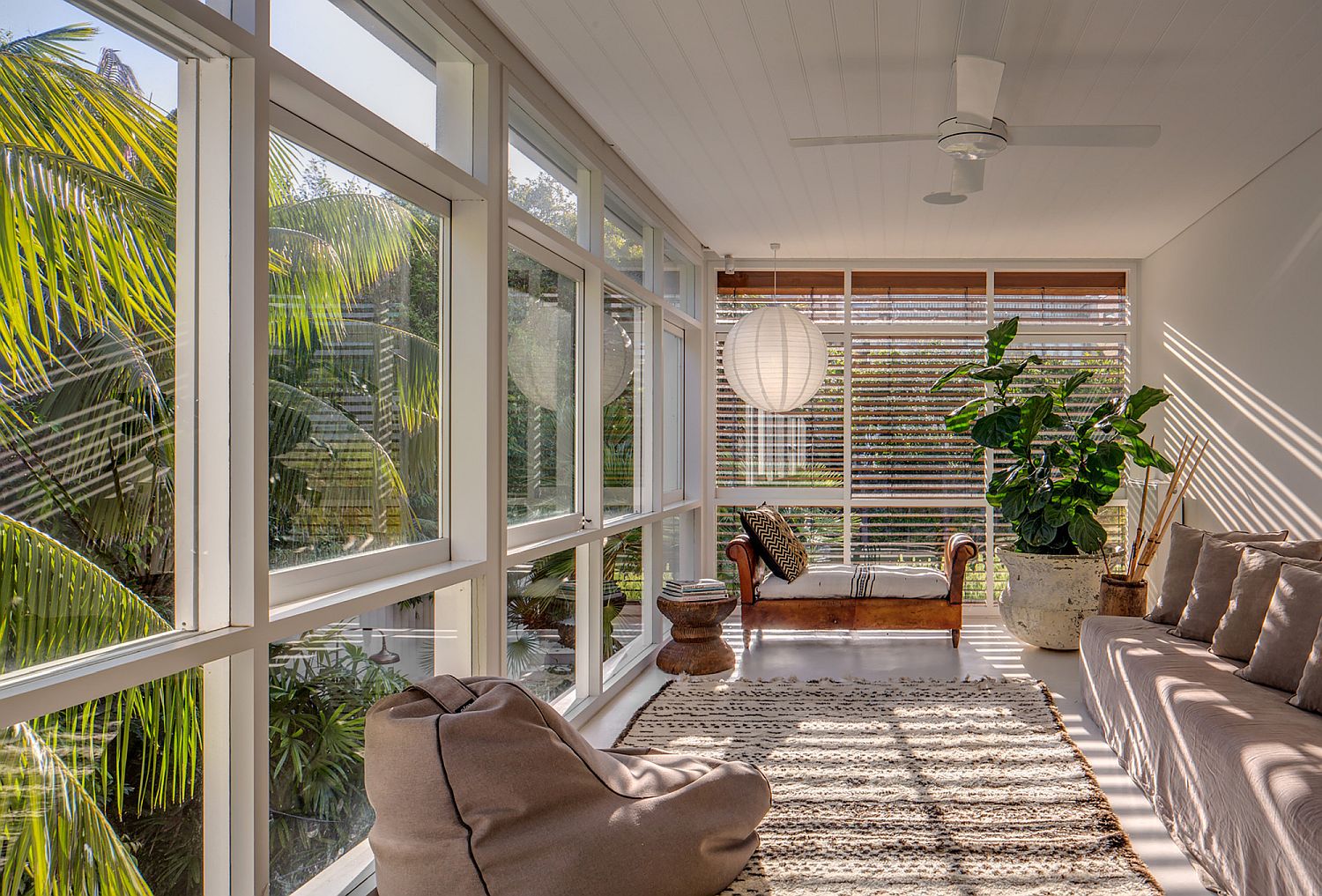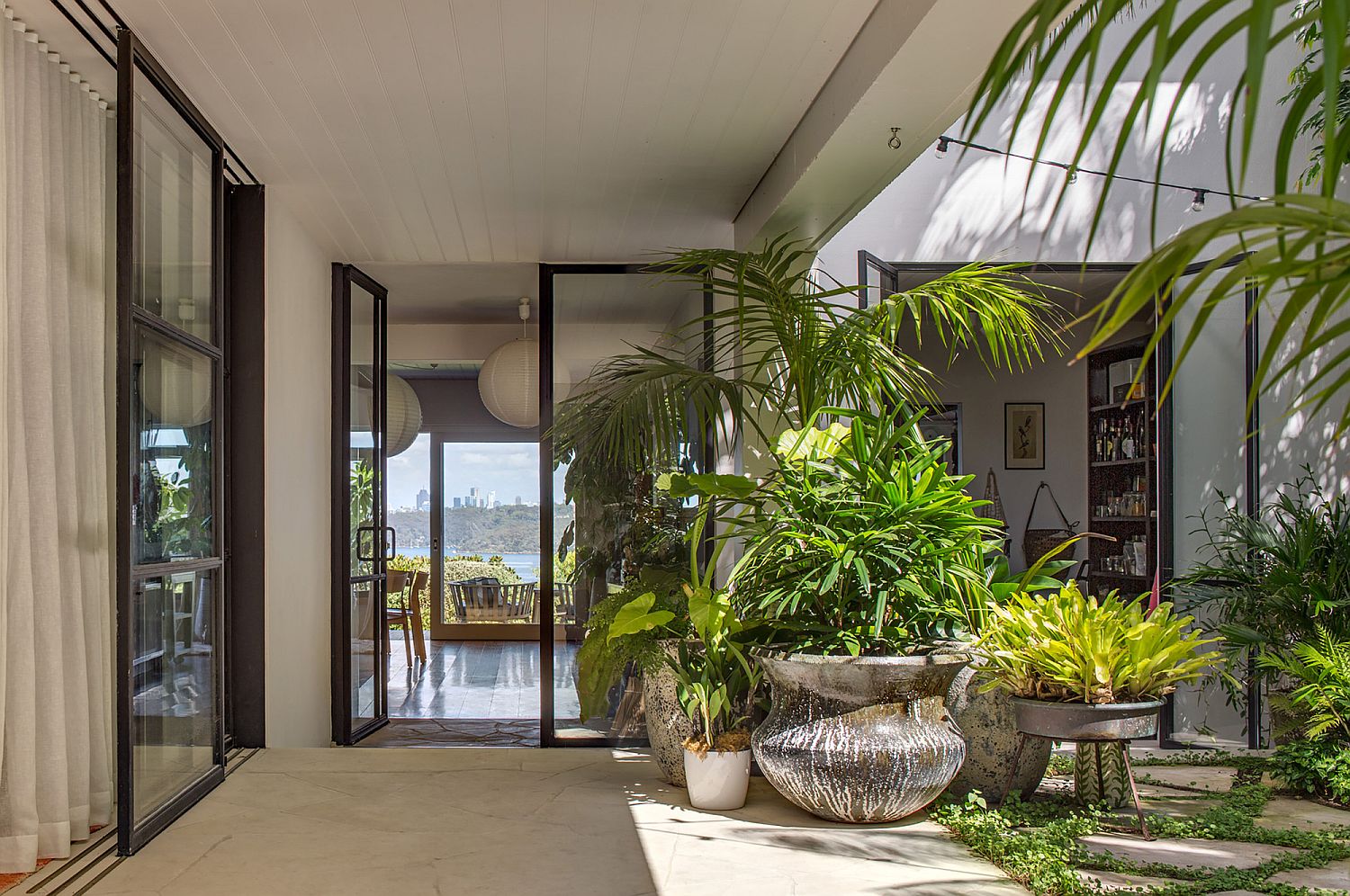 To complement the existing traditional bungalow, the new addition on facing the street is a modernist concrete framework with lightweight timber infills to create the building envelope. The site's western aspect determined the inclusion of windows to span the complete eastern & northern sides of the lower & upper levels to maximise natural light and views throughout the home.
RELATED: Alooha House: Modern Beach Style Home with Recycled Wooden Décor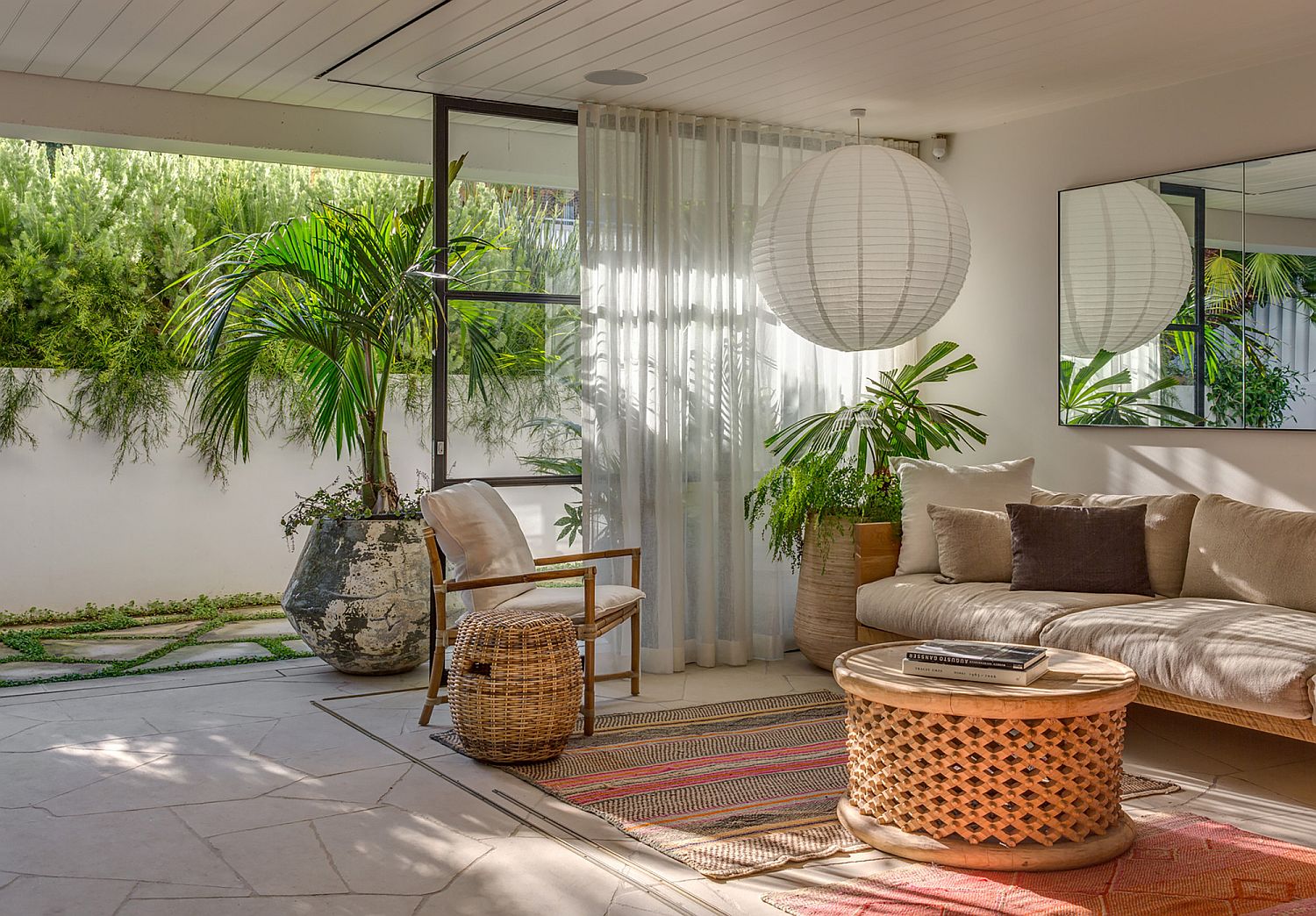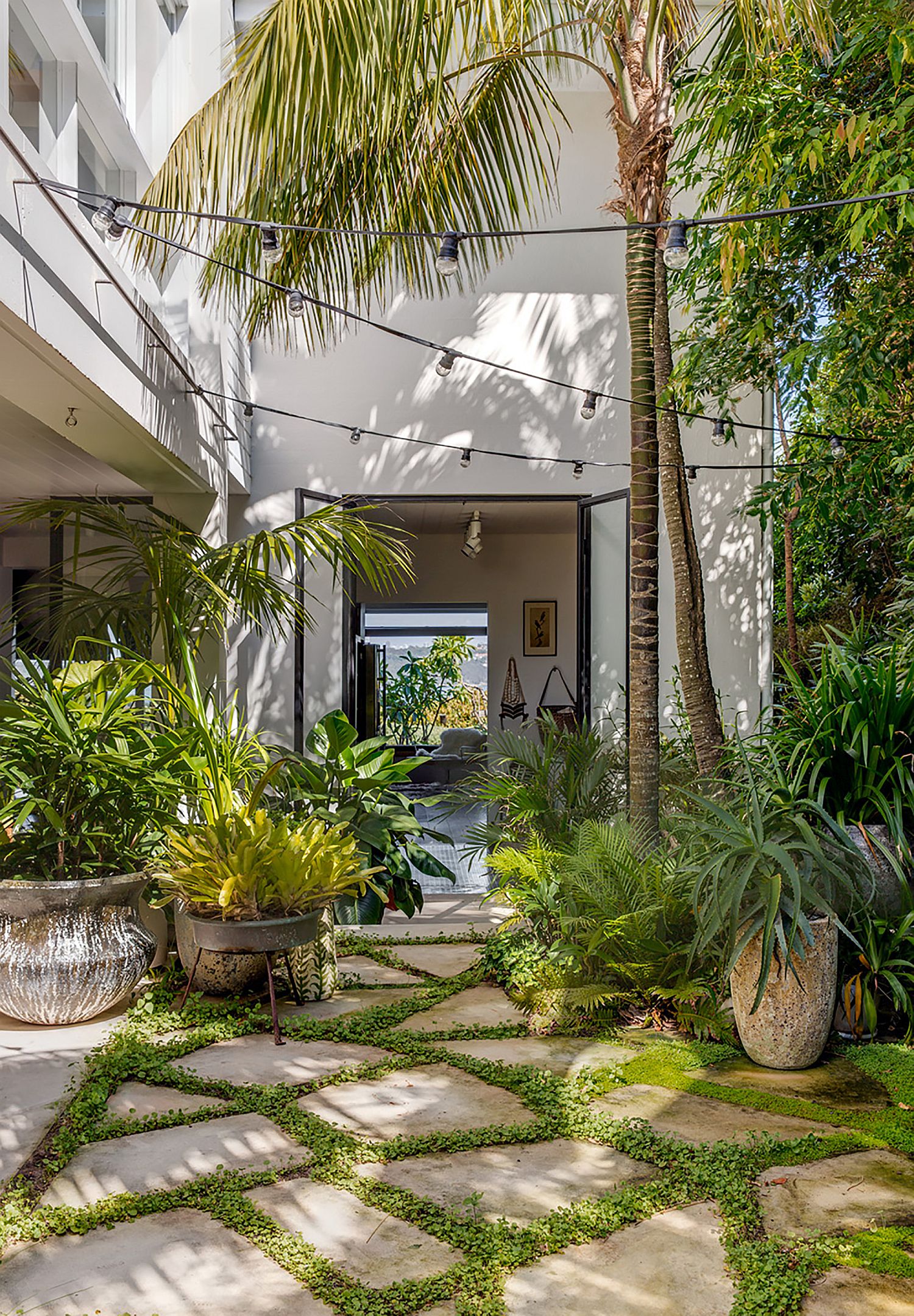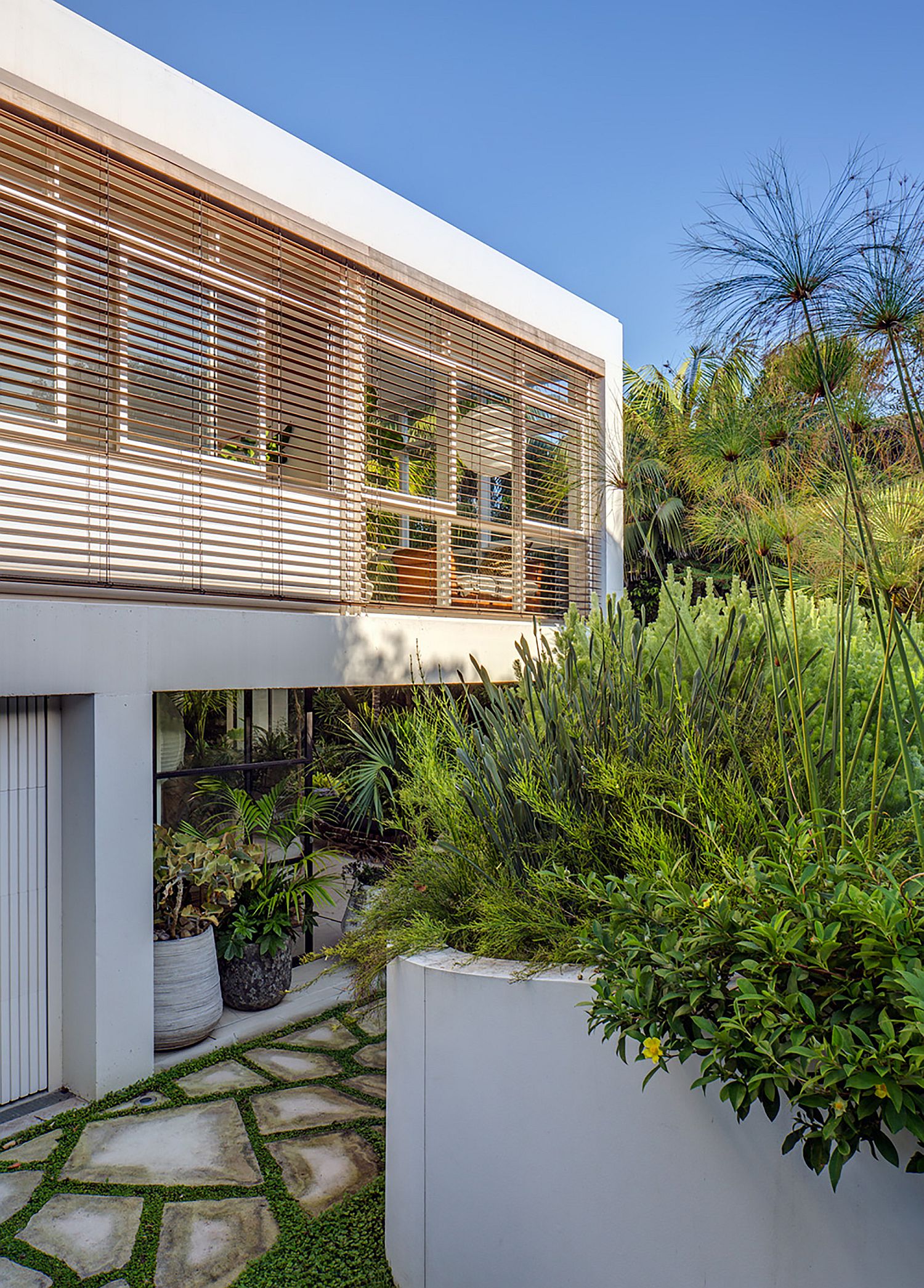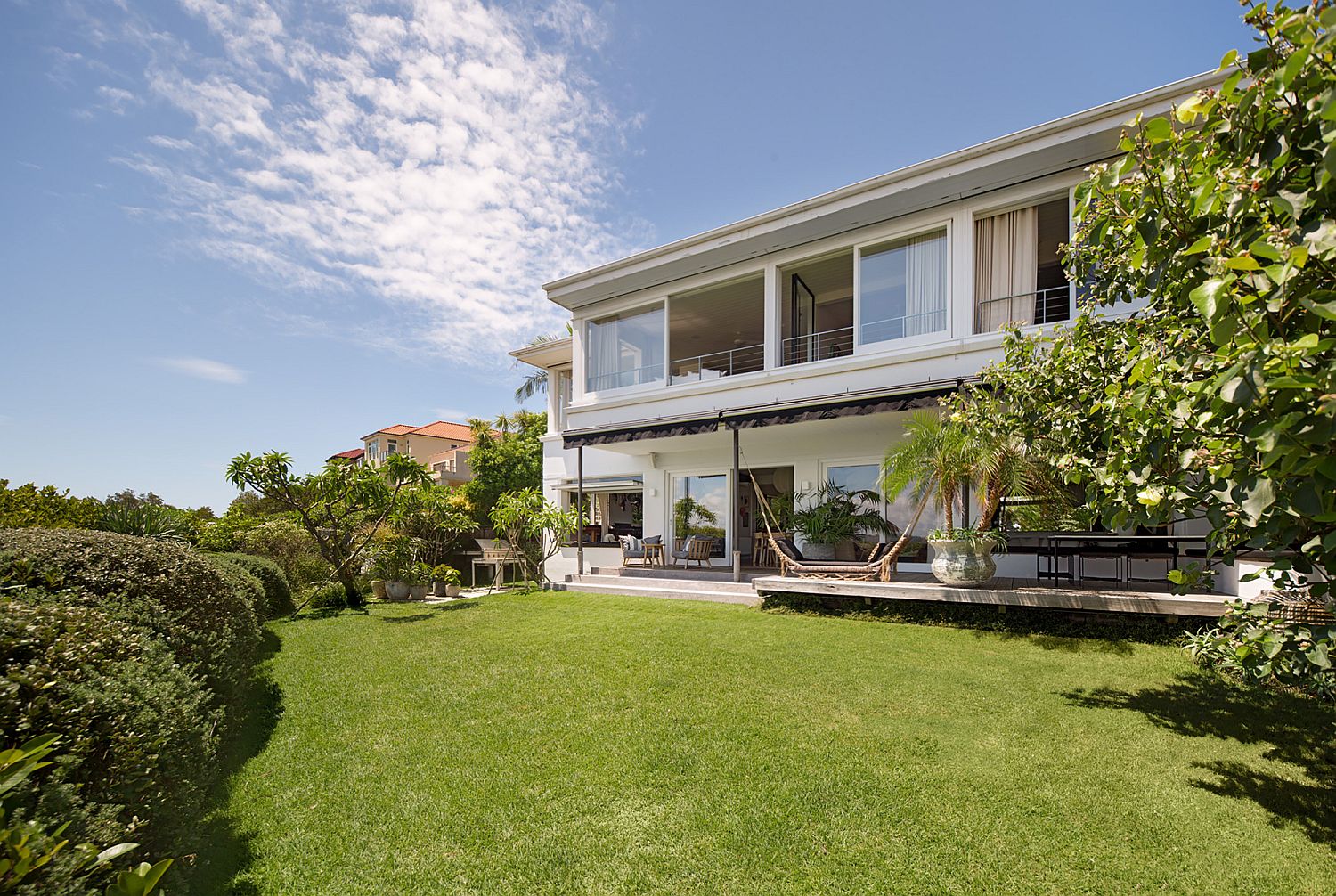 You're reading This Modern Beach Style Family Home Offers Fascinating Views of Sydney, originally posted on Decoist. If you enjoyed this post, be sure to follow Decoist on Twitter, Facebook and Pinterest.