Just outside the Norwegian capital of Oslo is Malmøya; a gorgeous island that is surrounded by other small islets and full of greenery. It is the biggest island of the Oslo Fjord and its sandy beaches coupled with rough edges makes it a perfect spot of beautiful holiday homes and cottages. Cabin Harr is one such amazing getaway that is surrounded by pine trees and combines a sense of untamed rustic charm with Scandinavian simplicity and modern aesthetics. Designed by lie oyen architects, the cabin was set up on an elevated base that using slender pillars and this ensures it leaves the native land as untouched as possible.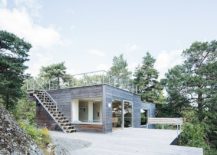 The rocks below and those around the cottage offer natural support to the structure while its elevated presence allows those inside to enjoy the sights and sounds of the pine trees and beyond. Life here feels relaxing and calming with a large wooden deck around the house extending the living area outdoors with ease. A spacious and open living space with kitchen and dining is the heart of the cabin while the smaller bedrooms are tucked away in the rear with ease. Even the bedrooms offer unabated views of the scenery outside and there is plenty to admire with the simplicity of their design.
RELATED: Revitalized Cottage in Stone and Wood Captures the Aura of Scottish Highlands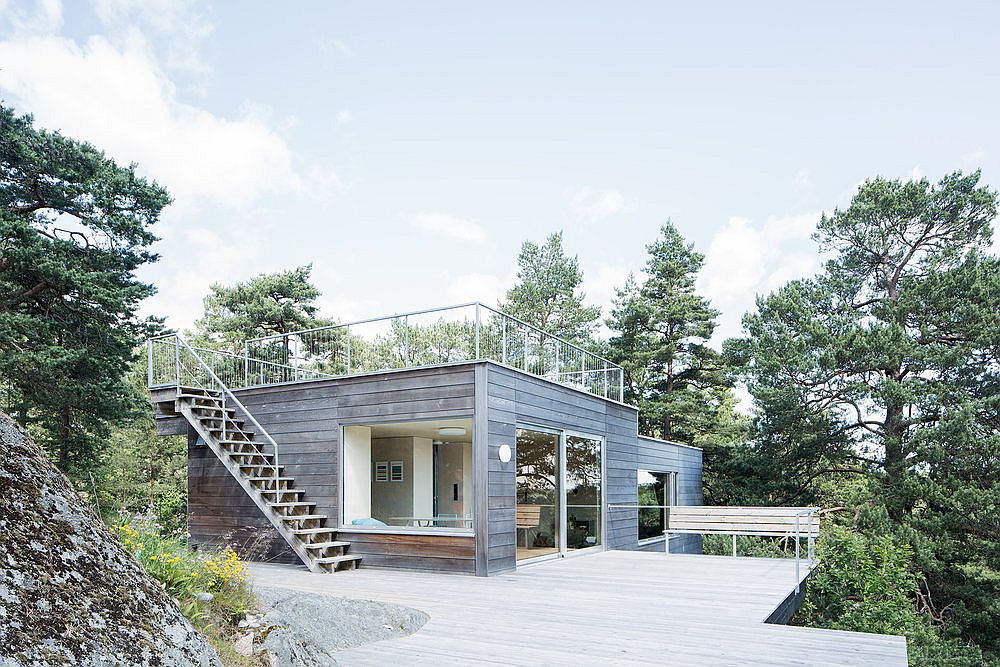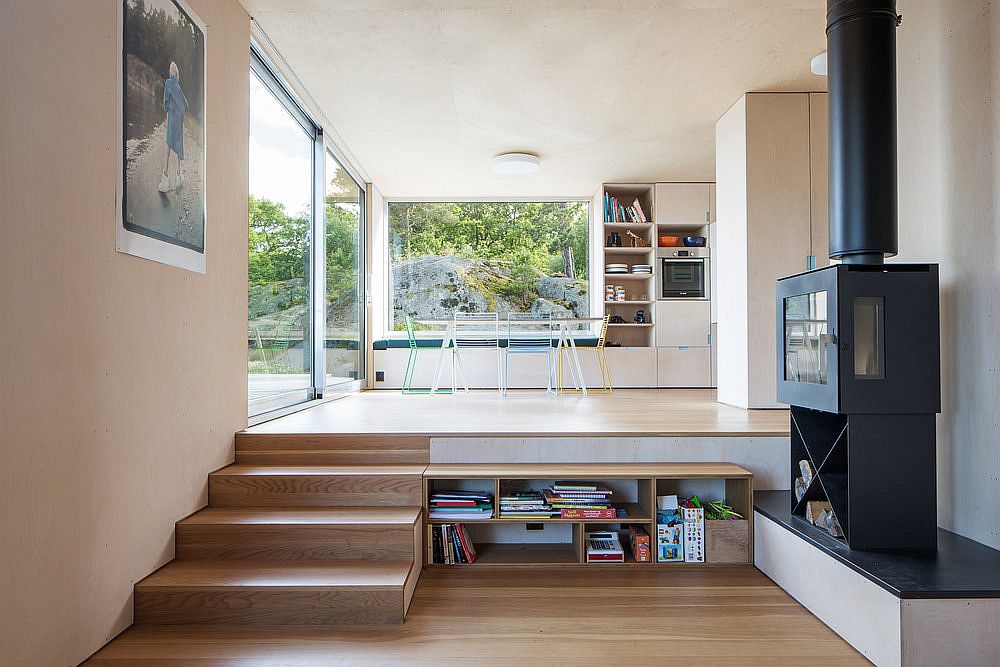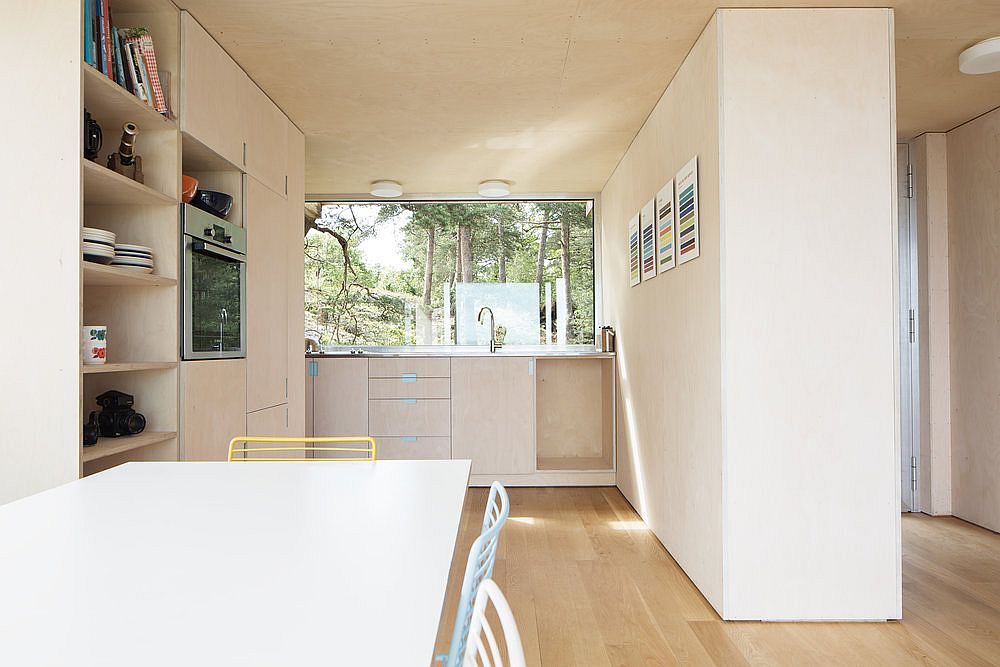 A small kitchen, smart storage options and comfy fireplace section complete a cottage that offers the perfect escape for those who love nature and are tired of endless urban rush. [Photography: Stig Jensen]
RELATED: Dalene Cabin: Contemporary Home Nestled on a Beautiful Norwegian Island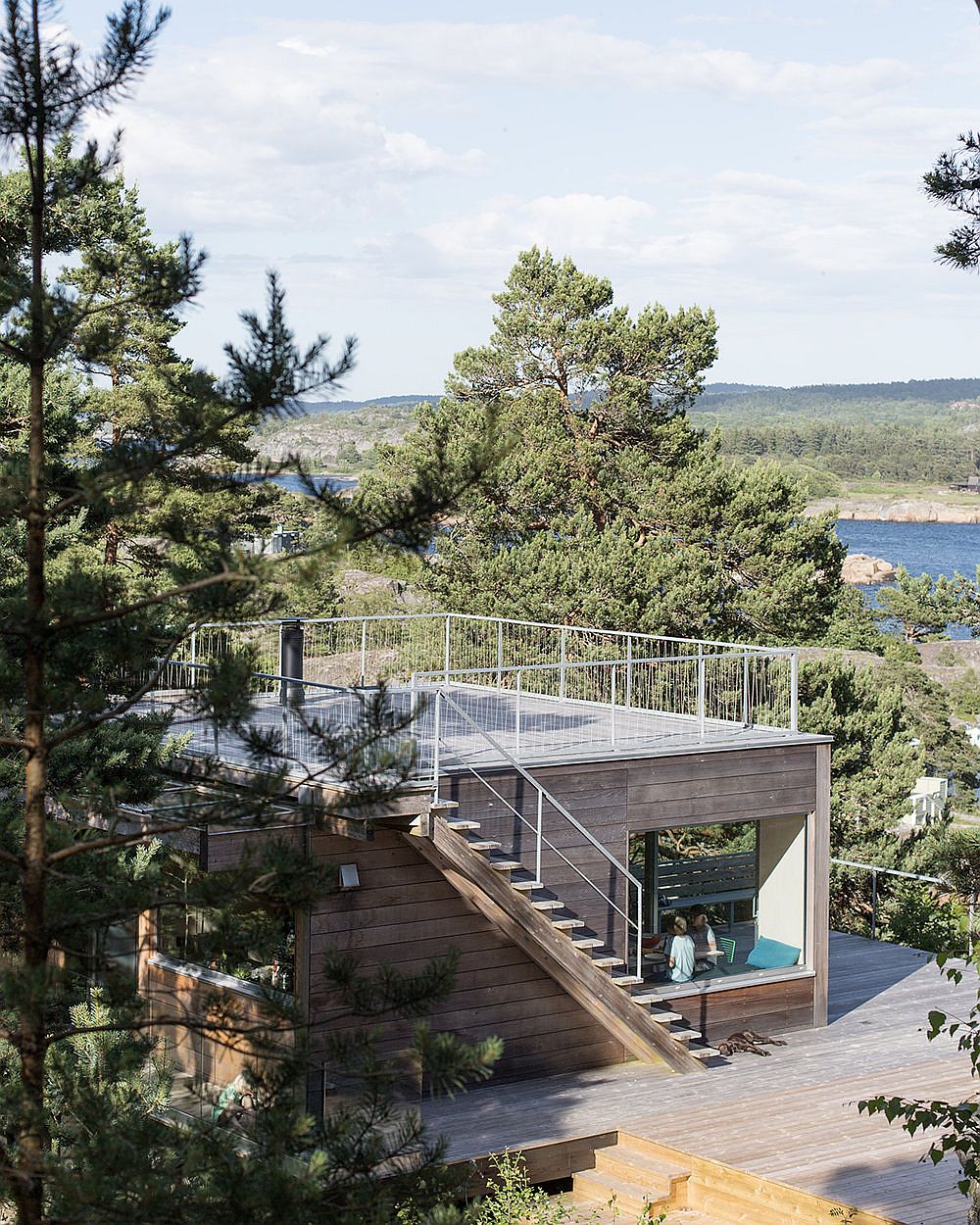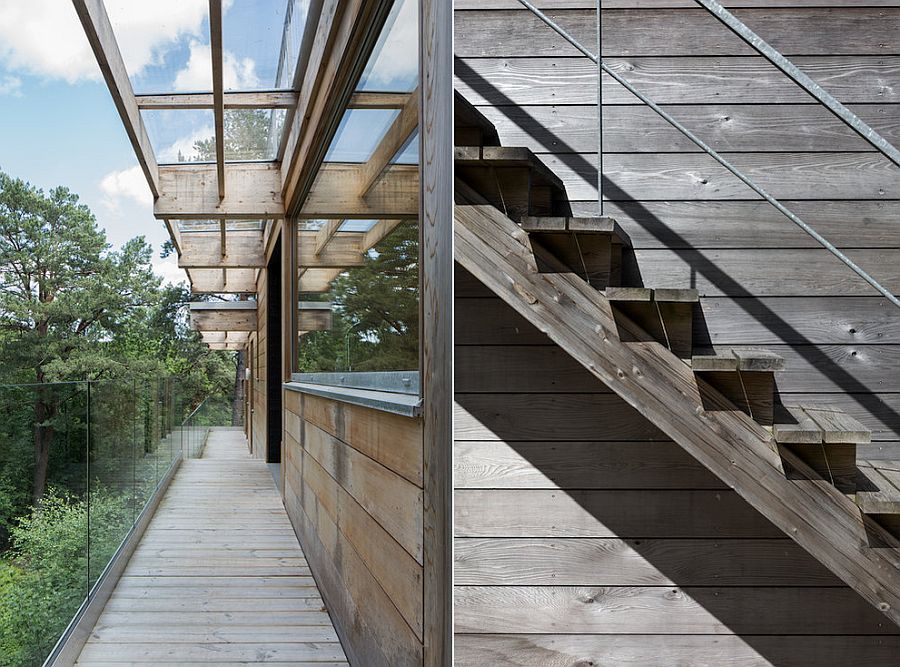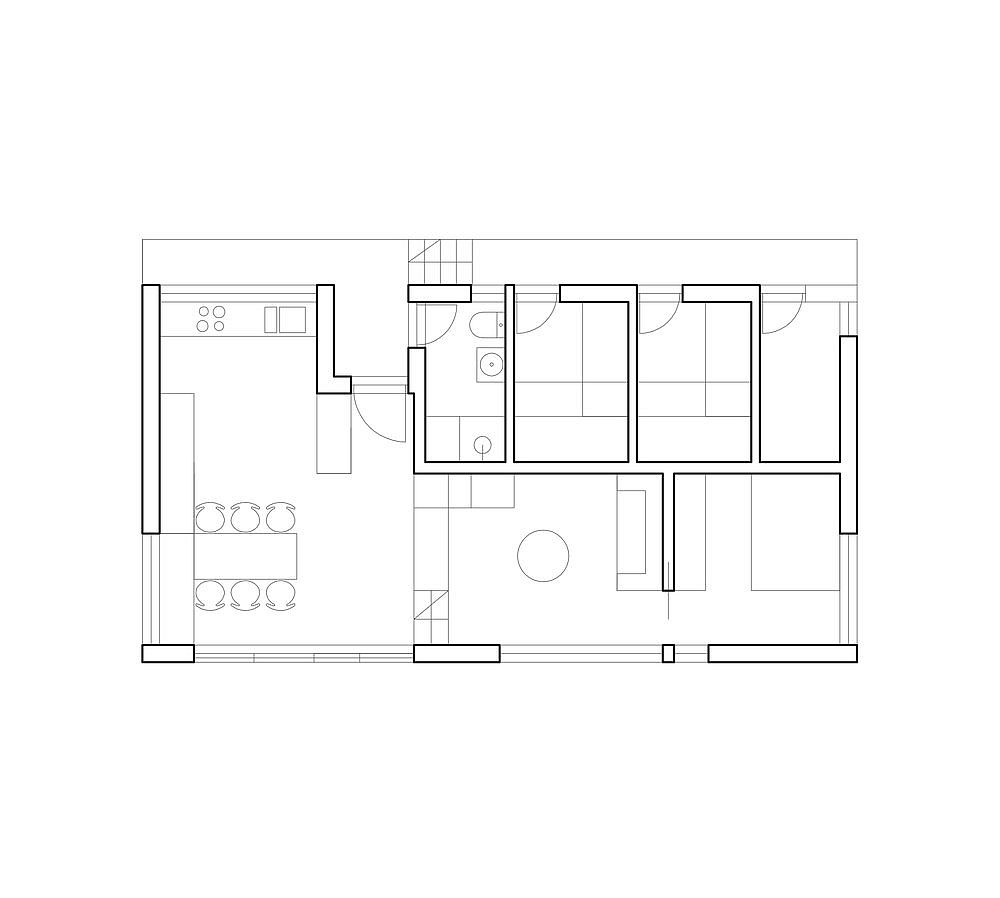 You're reading Cozy Modern Cottage on Norwegian Island Wraps You in Wood and Green, originally posted on Decoist. If you enjoyed this post, be sure to follow Decoist on Twitter, Facebook and Pinterest.