One of the main reasons for renovating old homes is their inability to serve a more modern lifestyle along with jaded, poorly planned additions over the years that make them dreary. The case of Yeronga House designed by Tim Bennetton Architects is no different with its previous avatar seeing a frequently flooded rear yard and a home that was poorly lit. With a smart makeover, the home now feels refreshing, modern and cheerful as a white interior filled with natural light welcomes everyone gleefully. But the transformation does not end here as a new 'backyard pod' along with curated garden give it a sensational and 'social' appeal!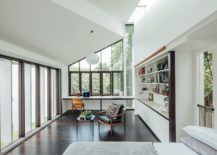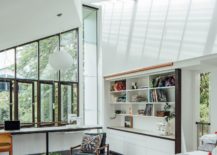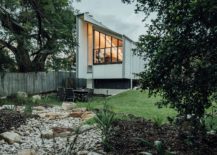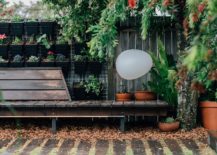 The carefully planned pod acts as the studio and has a unique, slanting roof along with an exterior in metal and glass. It feels like a natural extension of the house itself and with two different glazed gable ends, there is no shortage of visual drama here! Another impressive feature of the house is the elegant use of movable awning of aluminium battens that can be used to control the amount of sunlight that comes into the house at all times. Beyond this, they also allow the homeowner to switch between complete privacy and backyard views with ease.
RELATED: Historic Stone House in Switzerland Gets a Modern Minimalist Facelift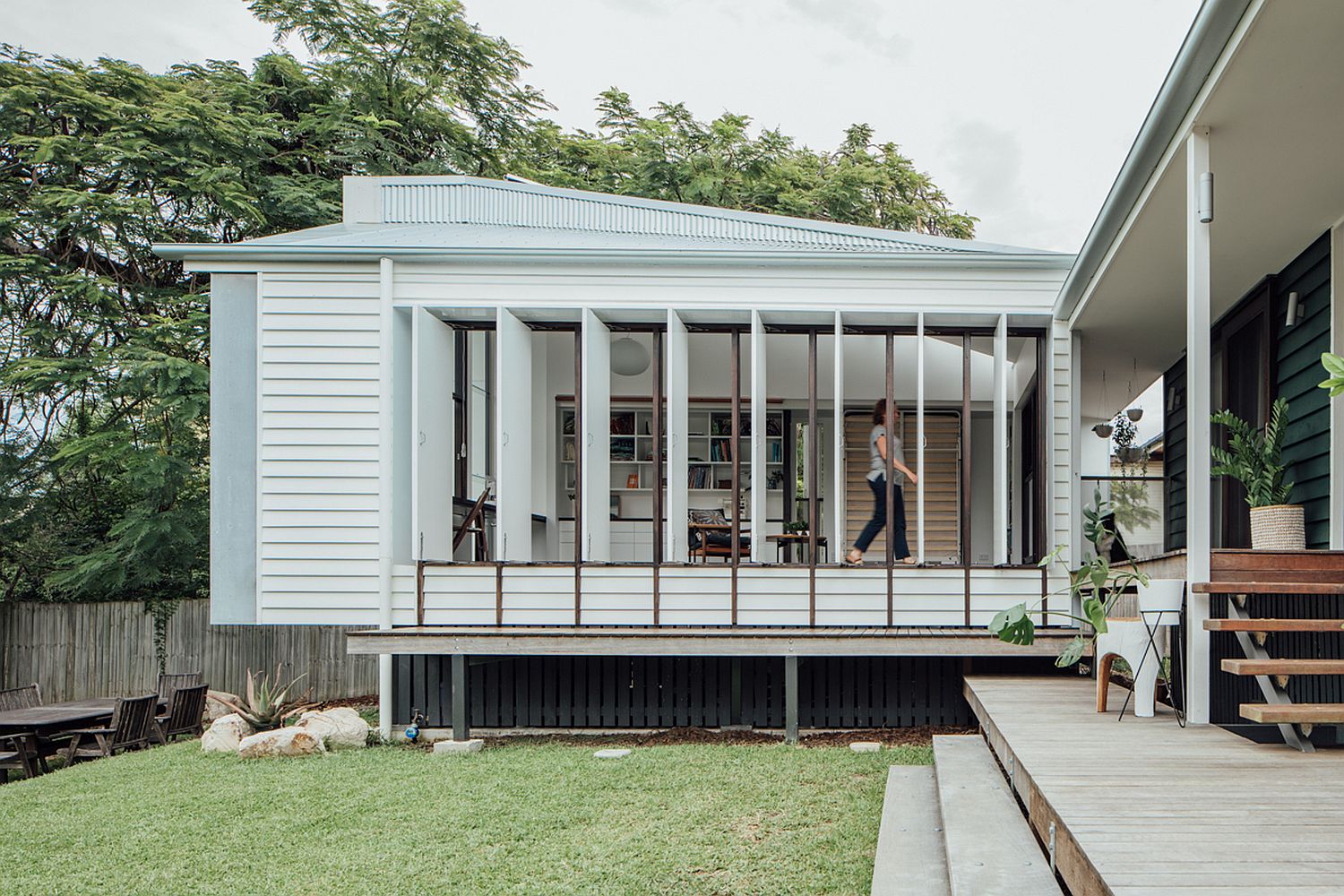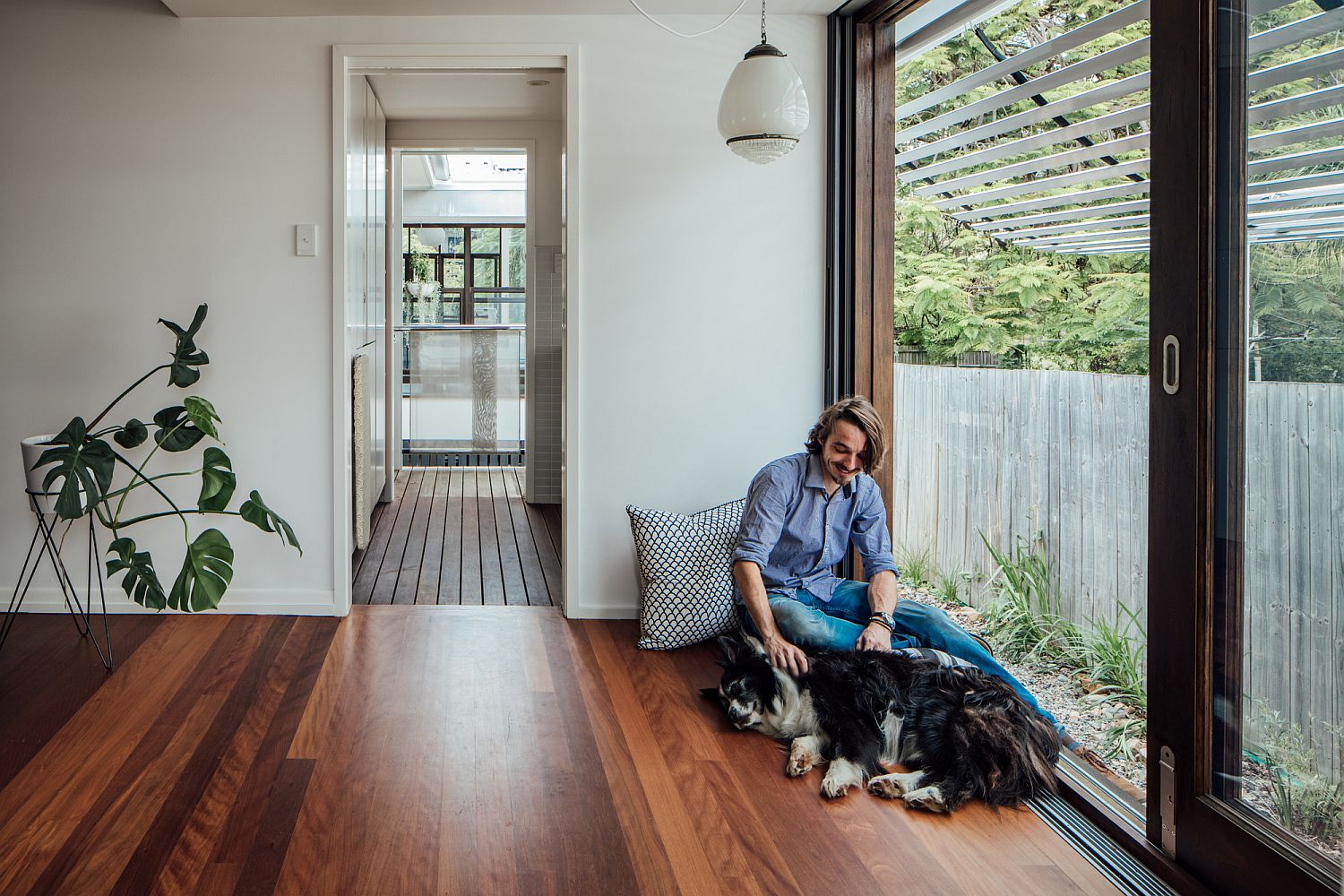 Bedroom with exquisite shelving and wooden décor charms while the studio also embraces a neutral color scheme. A series of windows, floor-to-ceiling sliding glass doors and smartly placed skylights put the final touches on a house that feels modern, inviting and functional at every turn. [Photography: Shantanu Starick]
RELATED: Cor-Ten Steel Structure Gives Georgian Revival Home a Modern Facelift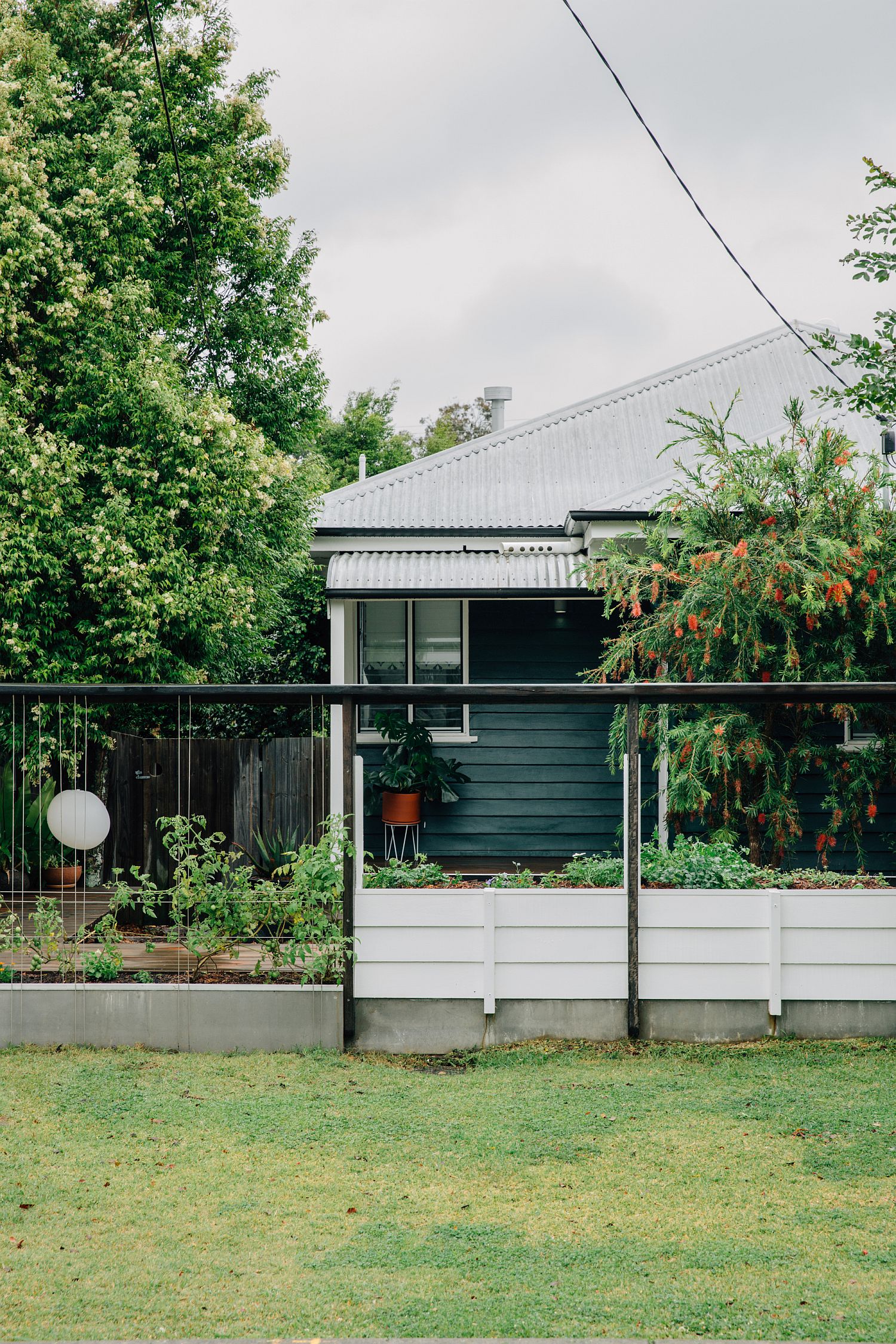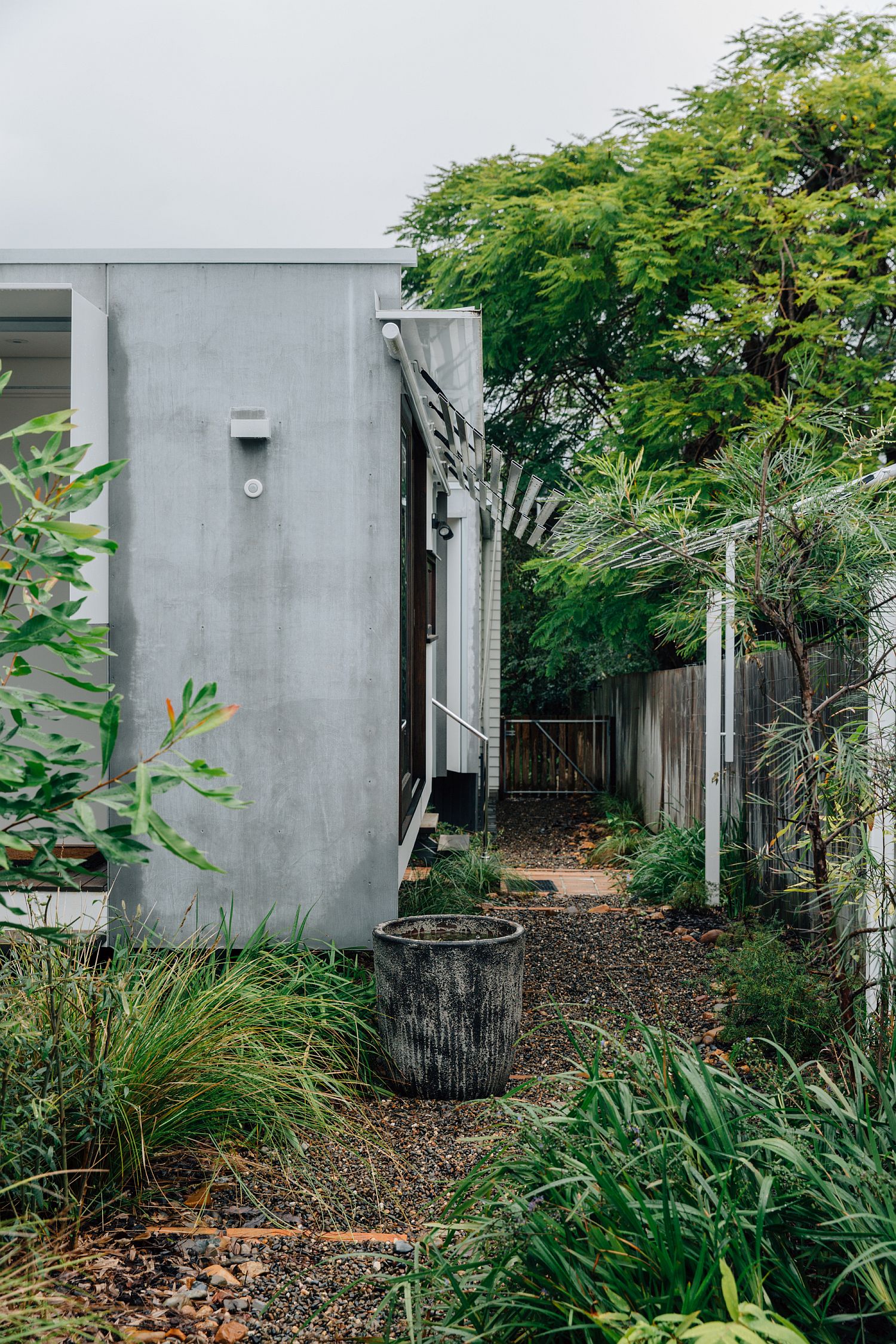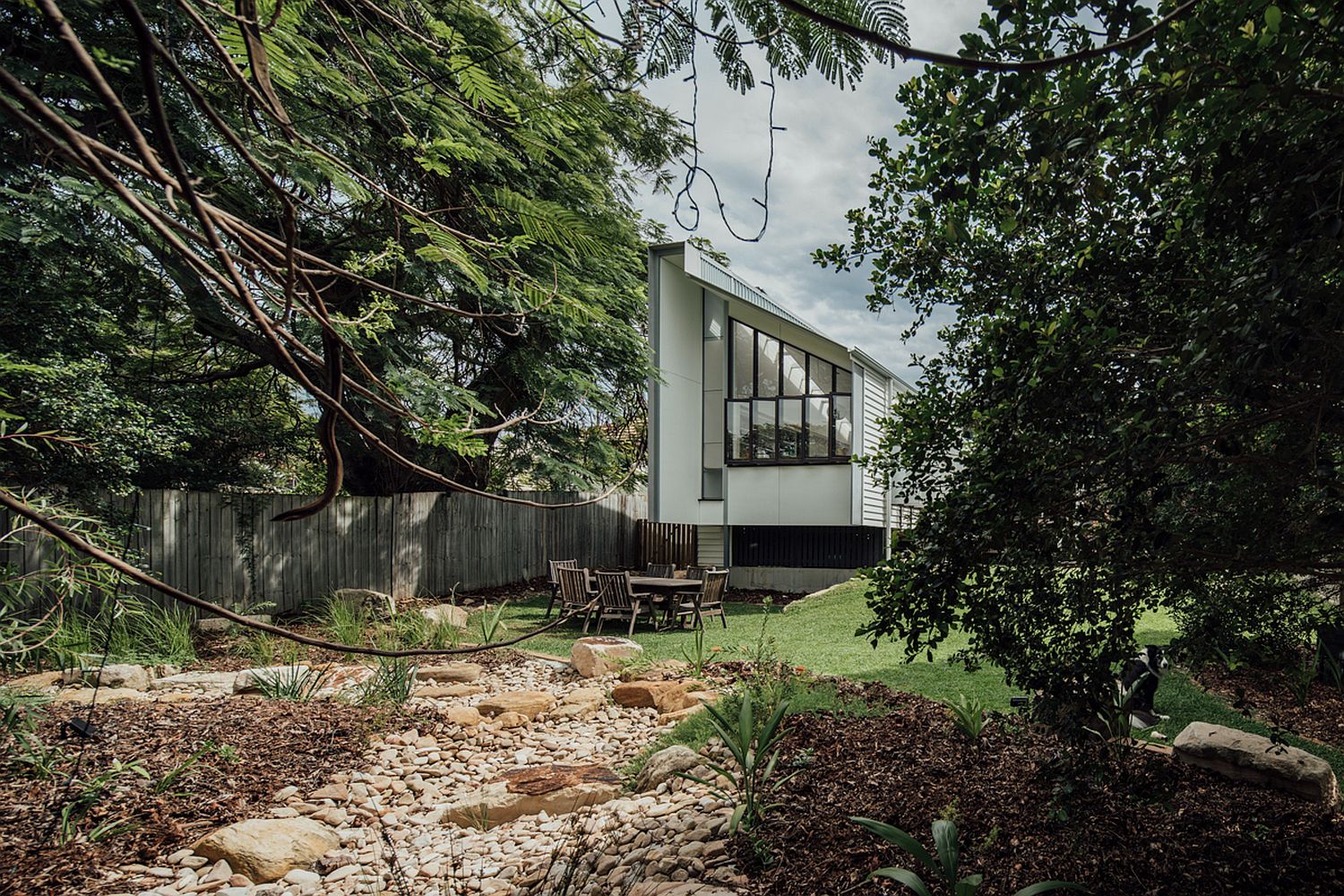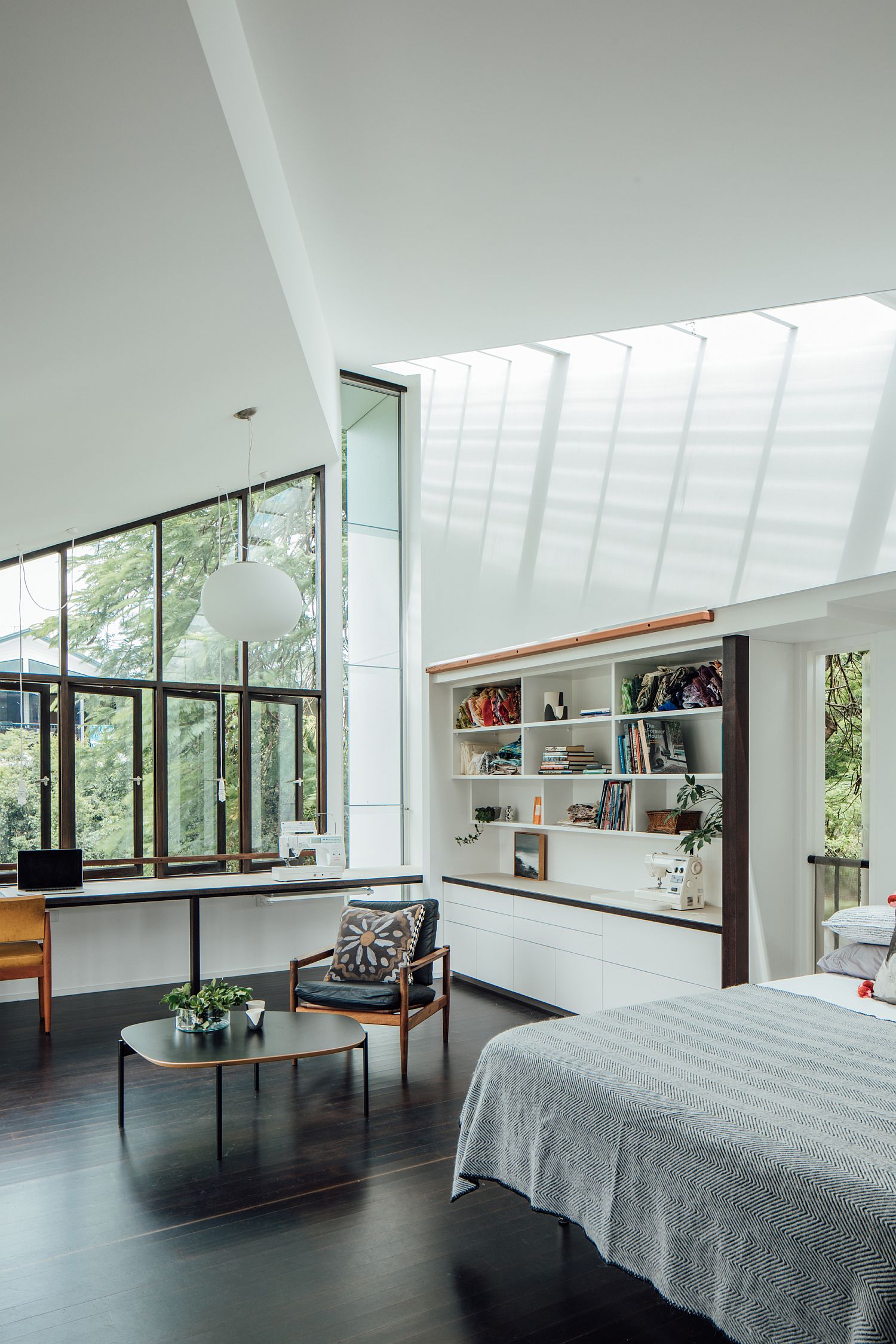 You're reading Poorly Planned Home in Brisbane Gets a Facelift with a New Pod in the Backyard, originally posted on Decoist. If you enjoyed this post, be sure to follow Decoist on Twitter, Facebook and Pinterest.