Summer might have arrived some time back, but there is still plenty of time to enjoy the good sunny days before darker days of winter set in. It is also a great time to try out new color schemes and themes in different rooms of the house. You can obviously start from the kitchen and the living room before moving on to the bedroom and other spaces like the dining area. But one room that is often ignored when it comes to makeovers is the bathroom. But this is one space that can instantly alter your lifestyle and quality of living even with a simple change in the color palette. That is exactly what we delve into today!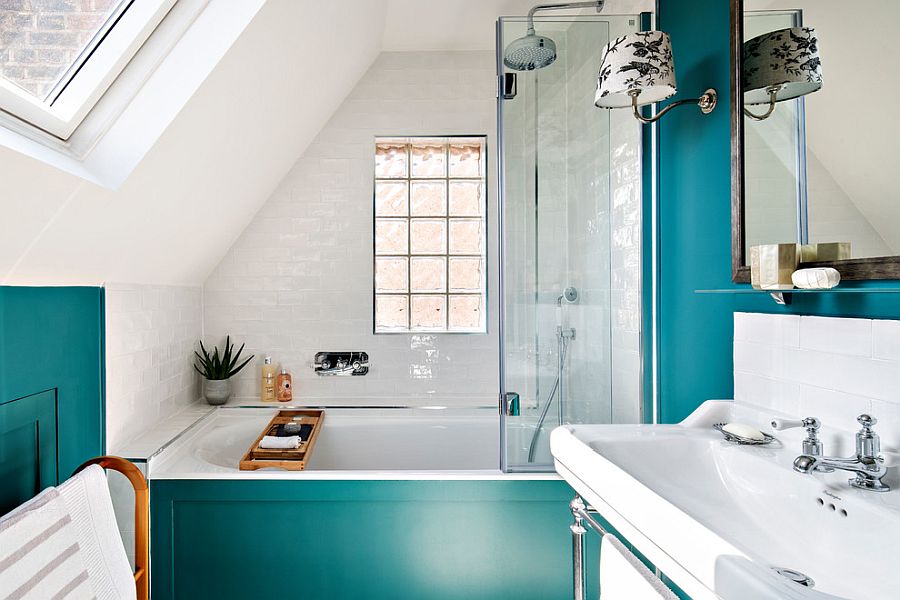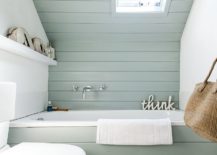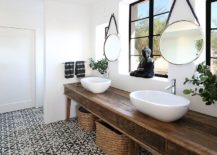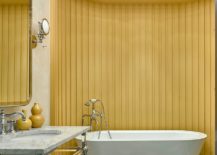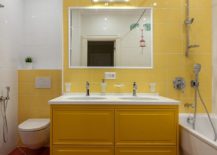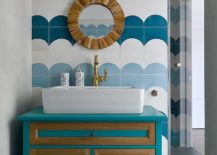 The best bathroom color schemes are ones that combine a sense of relaxation with style and do so without ever seeming to try too hard. With summer and cozy fall months ahead, you can try out colors that bright, smart and give the bathroom a cheerful facelift. From amazing teal and ever-popular yellow to pastel greens and a whole lot more, this is a look at the best bathroom color trends of the season –
Relax with Teal's Beachy Charm
When it comes to summer bathroom colors, it is often blue and white that comes to the fore as the most preferred color scheme. But this year, try out something much bolder and different by throwing teal into the mix. A color much brighter than turquoise and far more flexible in its use, teal in its many shades makes a big impact indeed. Be it as an accent hue that highlights the wall in the backdrop or be it in the form of tiles that shine brightly all year long, teal makes a style statement that you just cannot miss!
RELATED: Hottest Bathroom Fall Color Trends to Try Out: 25 Ideas, Inspirations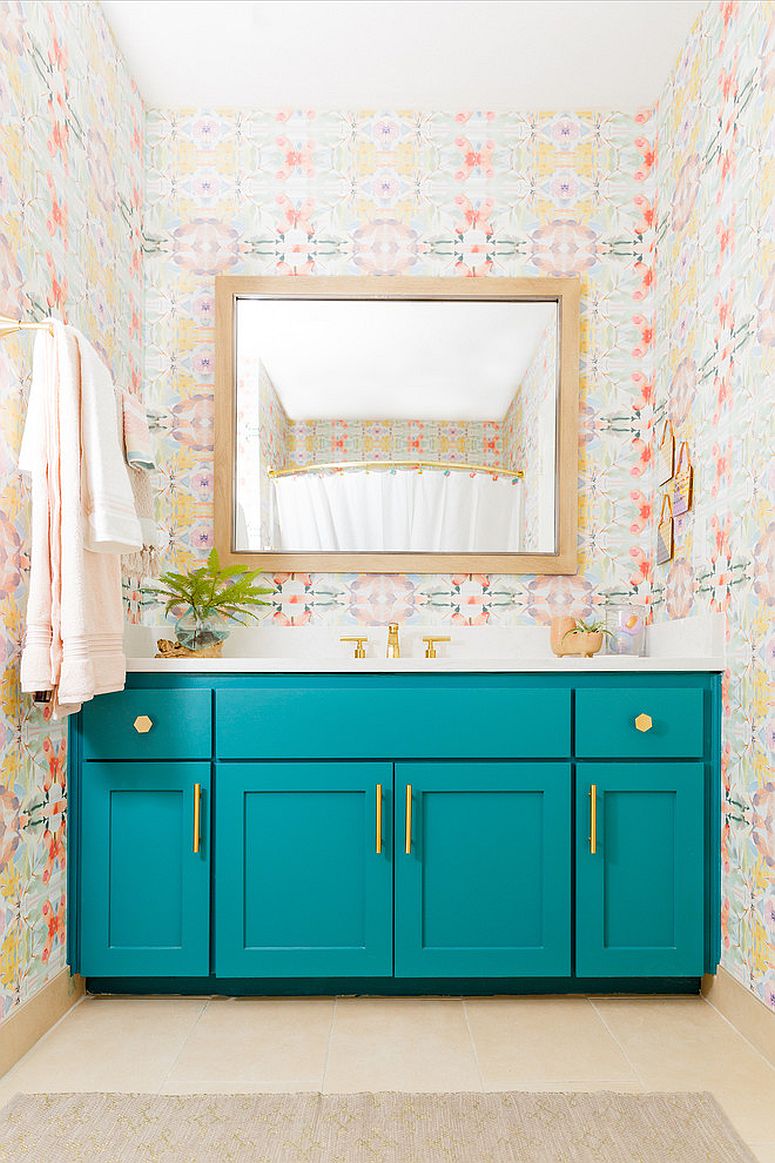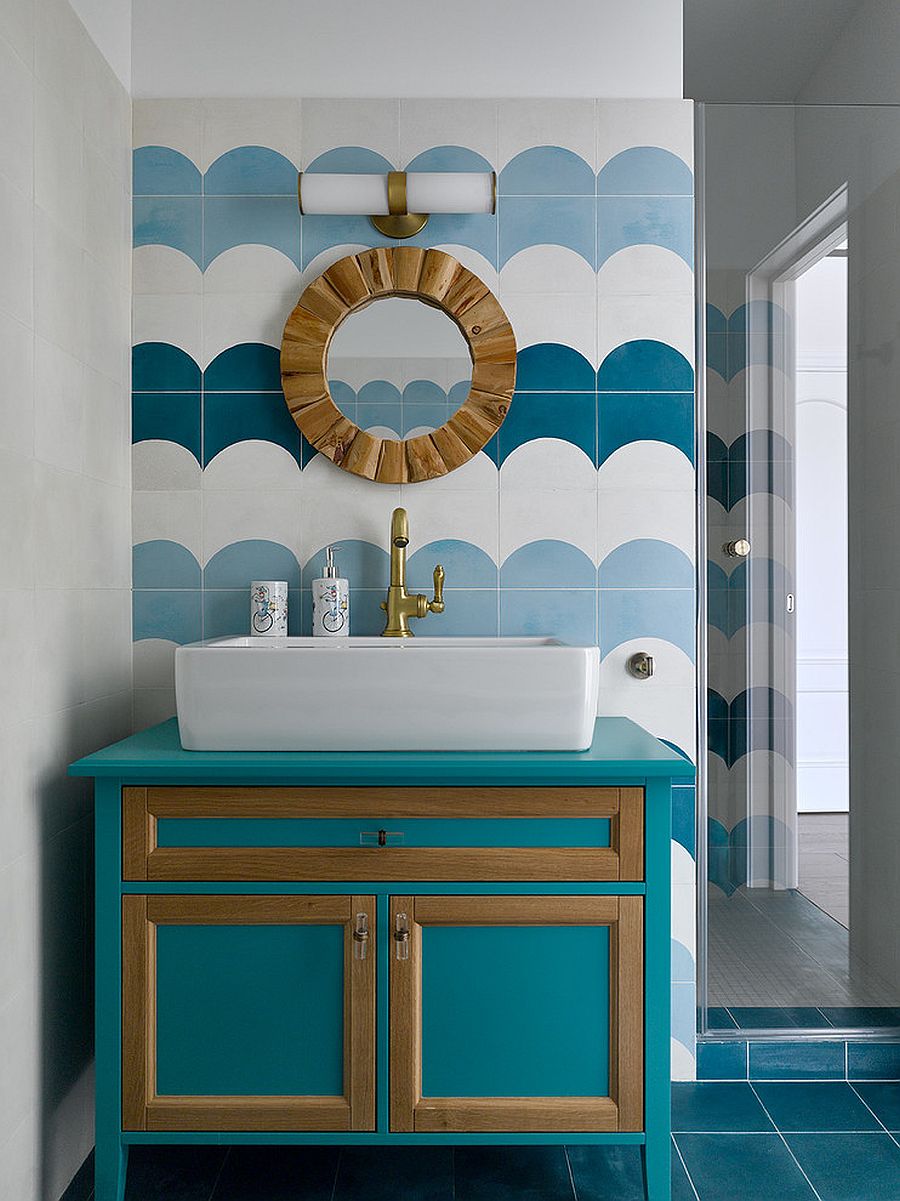 Sunny Yellow Twist
From one amazing color like teal, we move on to another brilliant hue that is eternally popular in warmer months – yellow. In modern bathrooms painted in neutral hues, yellow even in moderation makes a big visual impact indeed. It can be used to paint the old vanity, giving it a new lease of life or can add charm to the shower area as you redo the tiles. No matter which path you choose, make sure that you repeat the color in two or more places for a curated look. Lighter shades of yellow along with textured walls can work well in traditional, Mediterranean and country style bathrooms.
RELATED: Seasonal Style: Hot Bathroom Trends to Try Out This Summer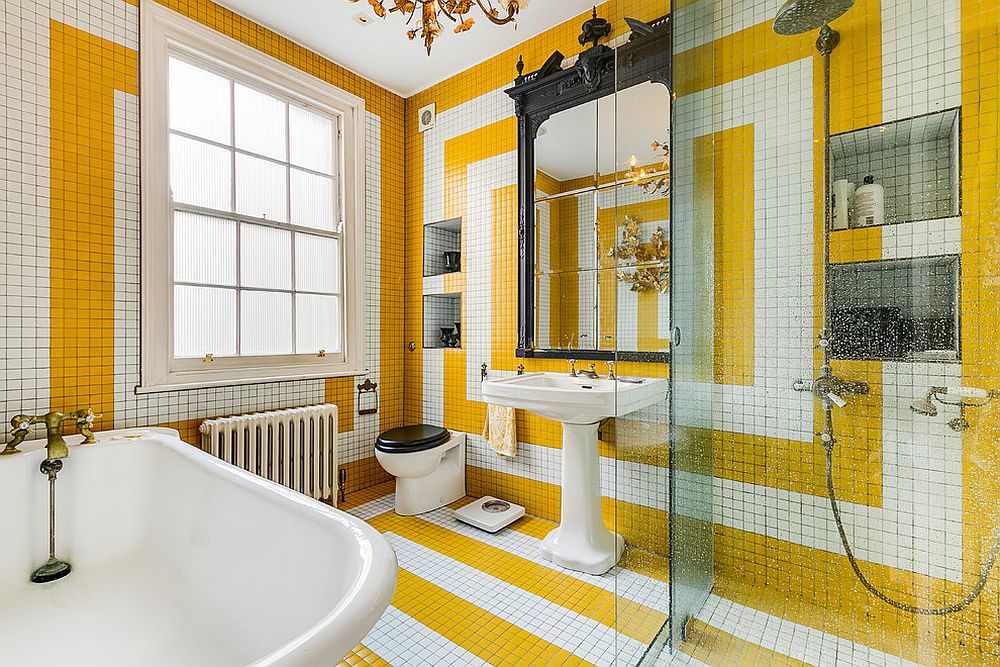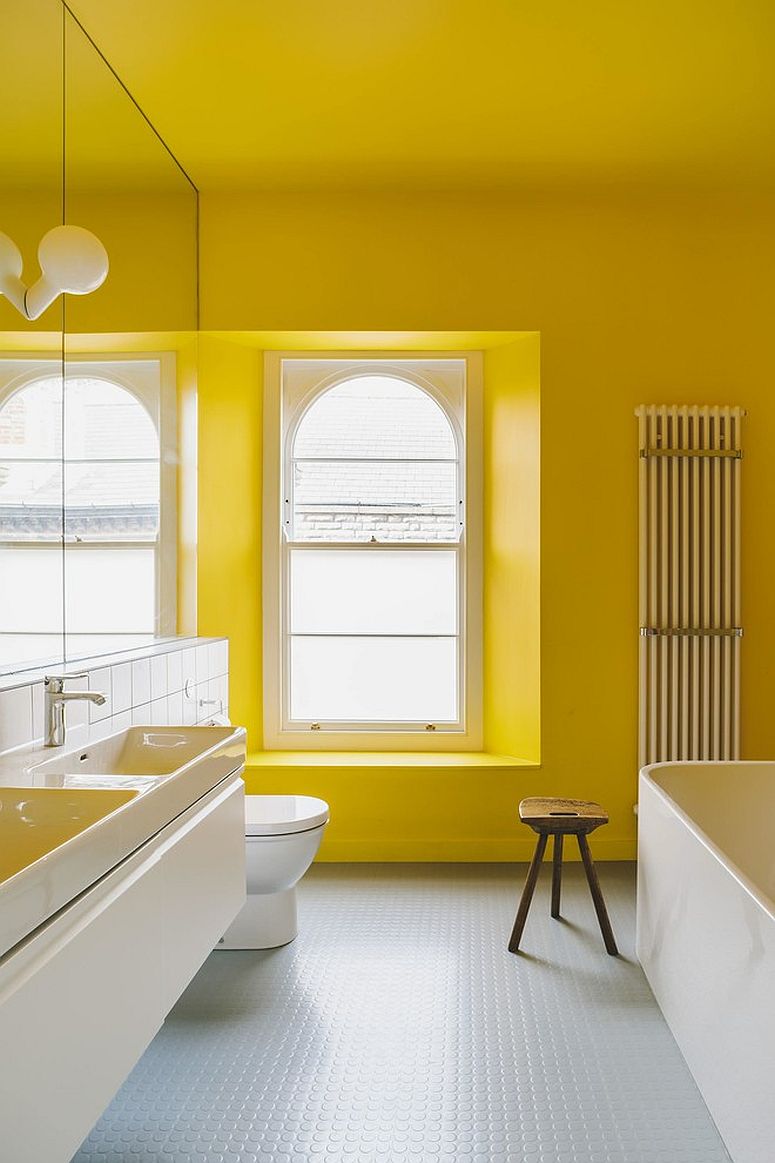 Impressive White and Wood Trend
We have harped on and on about how wood and white as a color scheme is dominating homes across the globe this year. With half of 2019 already behind us, this trend only seems to be growing stronger by the day! Wood and white bathrooms are going to be popular not just for the next few months but also well into next year as well. This is a color scheme that lets you try other seasonal accent colors with ease. A perfect bathroom palette that combines spa-inspired look with warmth of wood at its refreshing best.
RELATED: 25 Color and Style Trends for Kitchens Shaping Kitchens this Summer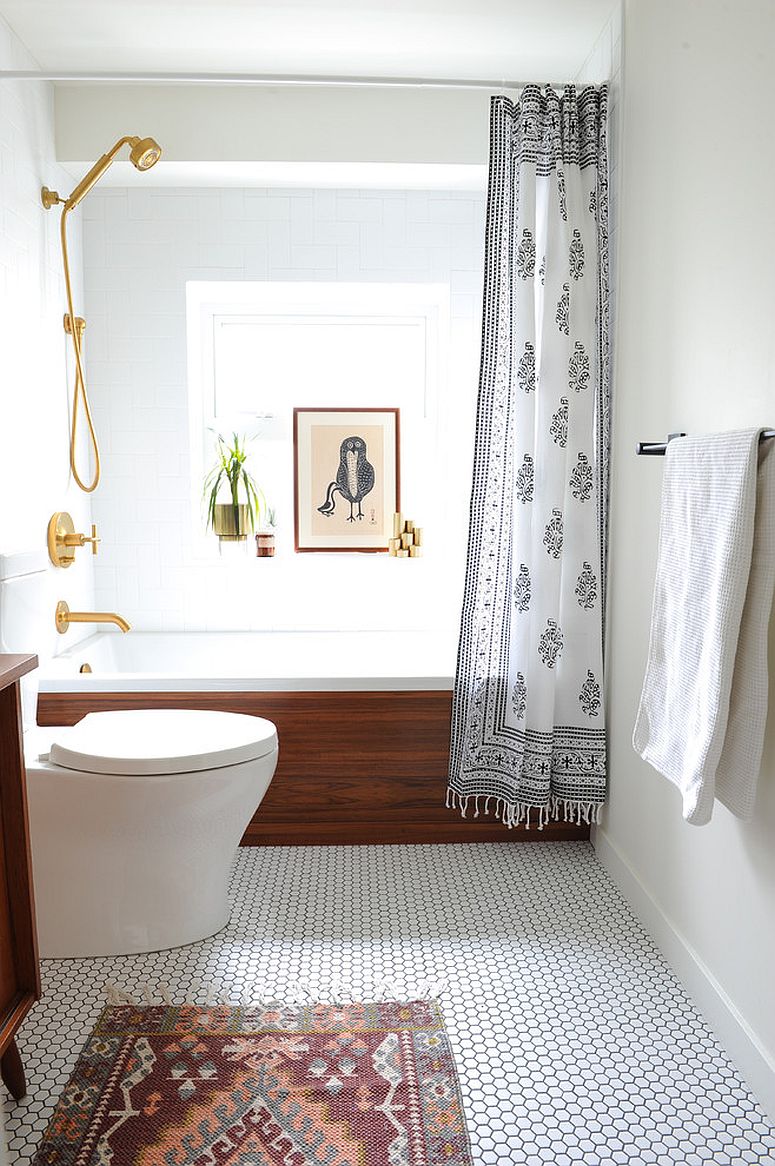 Pastel Greens Make a Comeback
We love the idea of pastels in the bathroom as they can be used to replace white without going down the more colorful route. One pastel that is an absolute must-try in the bathroom this summer and fall is green in its pastel form. Pastel green can be used both as accent colors and as the main hue for the backdrop. It is versatile when it comes to adapting to different styles as well with traditional and shabby chic bathrooms in pastel green seeming as amazing as modern and minimal bathrooms in the same color.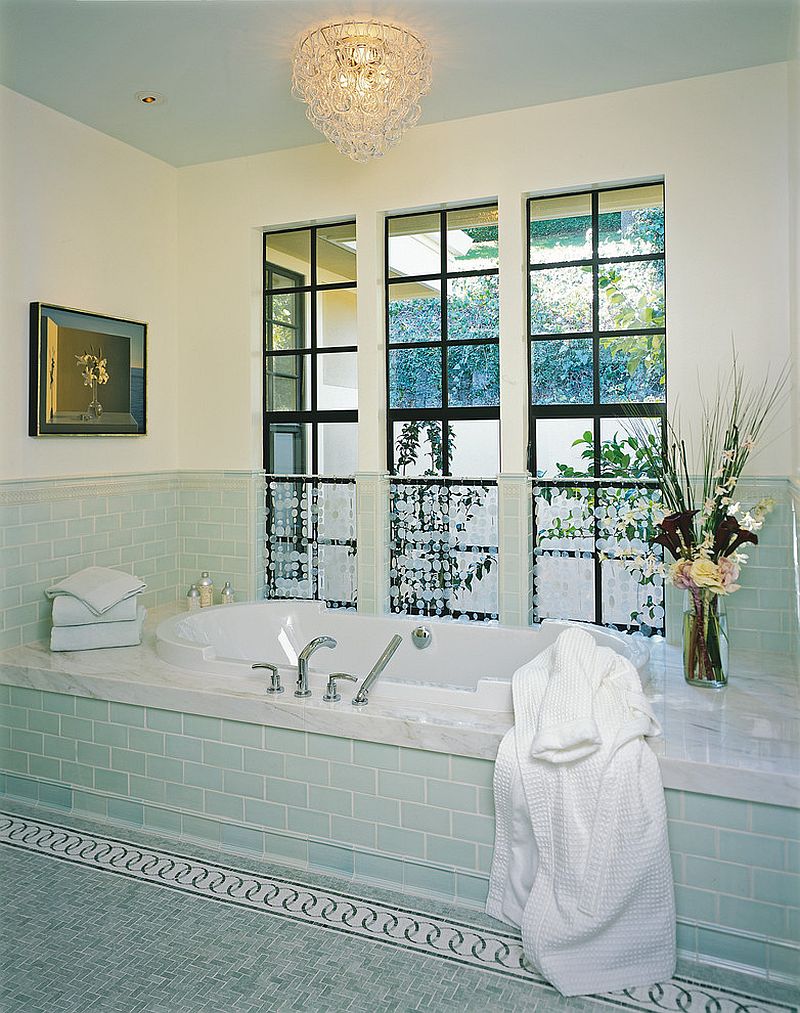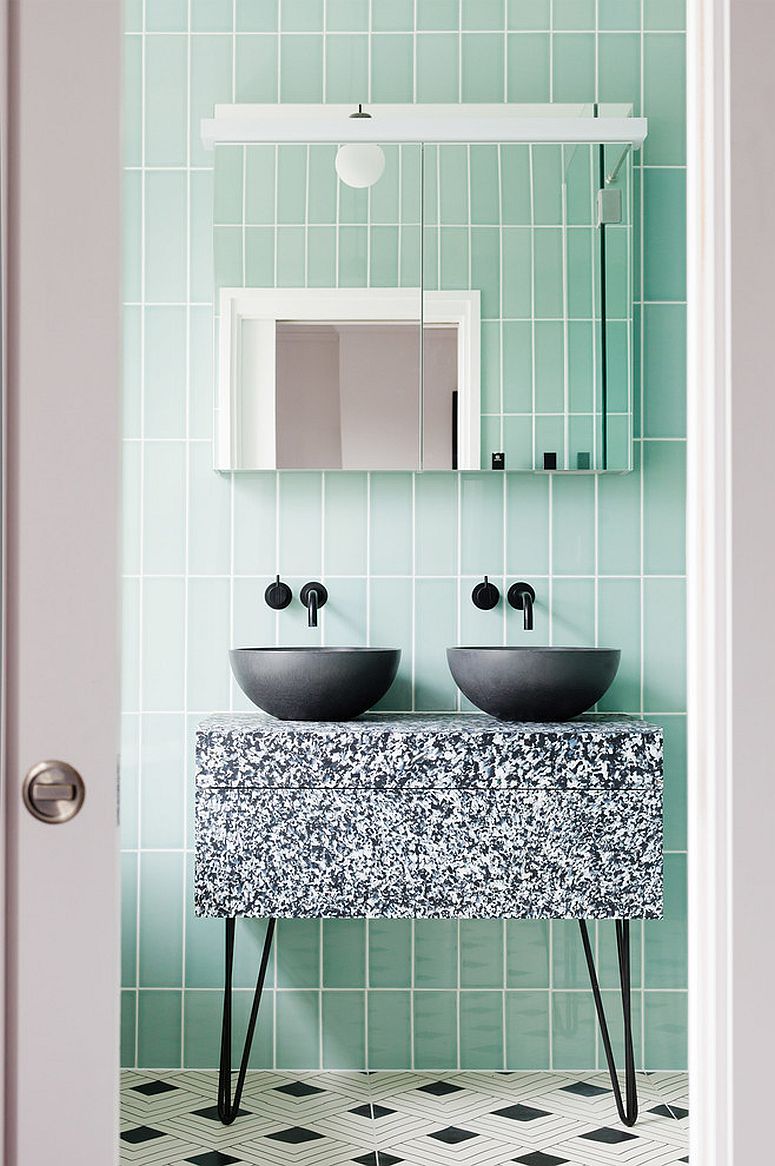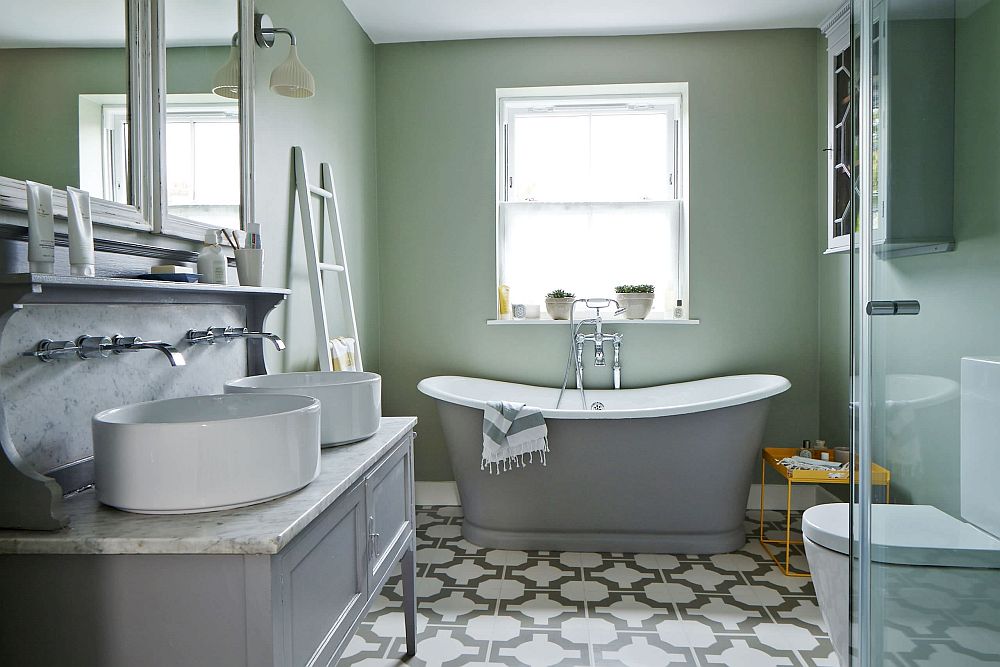 You're reading 25 Cool Bathroom Color Trends for Summer and Beyond, originally posted on Decoist. If you enjoyed this post, be sure to follow Decoist on Twitter, Facebook and Pinterest.