You would be hard-pressed to find a house as brilliant in its embracing of nature and its many elements as the Botanica House in Singapore. Designed by Guz Architects and sitting on a site with plenty of slope, it is the natural contours of the lot that come to the aid of this astounding residence. The obvious charm here lies outside with the house overlooking a world heritage site in the form of an extensive botanic garden. But even within its own confines, swirling swimming pools, amazing waterfalls and plenty of greenery ensure that the there is no shortage of love for nature in here!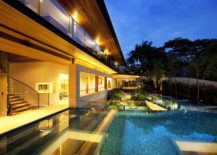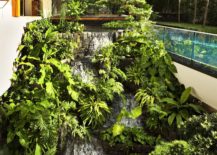 The house was designed keeping in mind traditional Feng Shui principles and you can easily notice a balance among elements all around. A central spiral staircase surrounded by curvy pools and amazing water features connects the various levels of the home even as sweeping wooden decks allow you to take in all the sights and sounds outside. Nature shapes pretty much every feature in here and the interiors feel almost like an after-thought (even though they are anything but that). Open living areas, private bedrooms and spacious social zones complete this exqusite and eco-friendly home from Singapore. [Photography: Patrick Bingham-Hall]
RELATED: Roof Gardens, Bio-Pond and a World of Inviting Green: Multi-Family Home in Singapore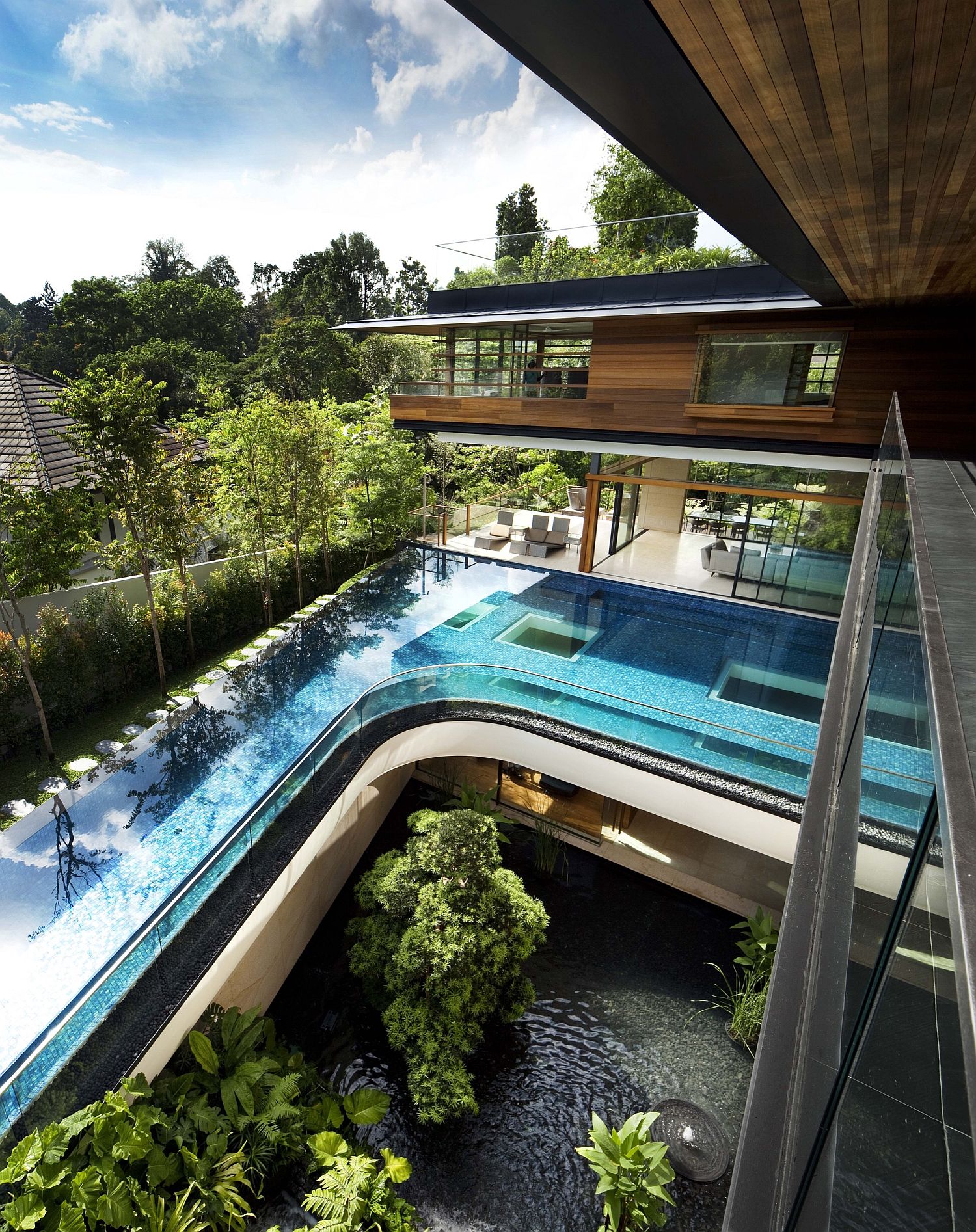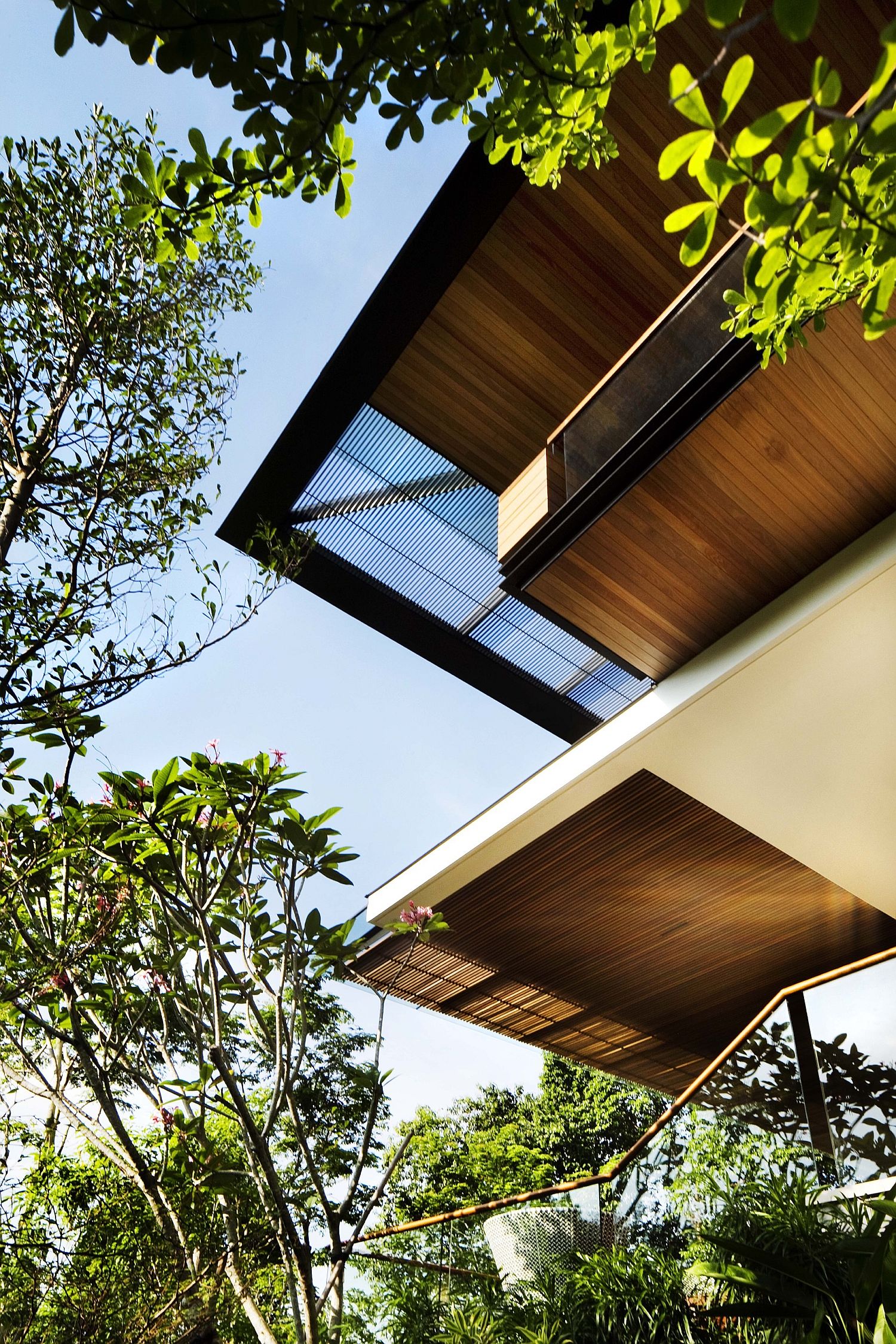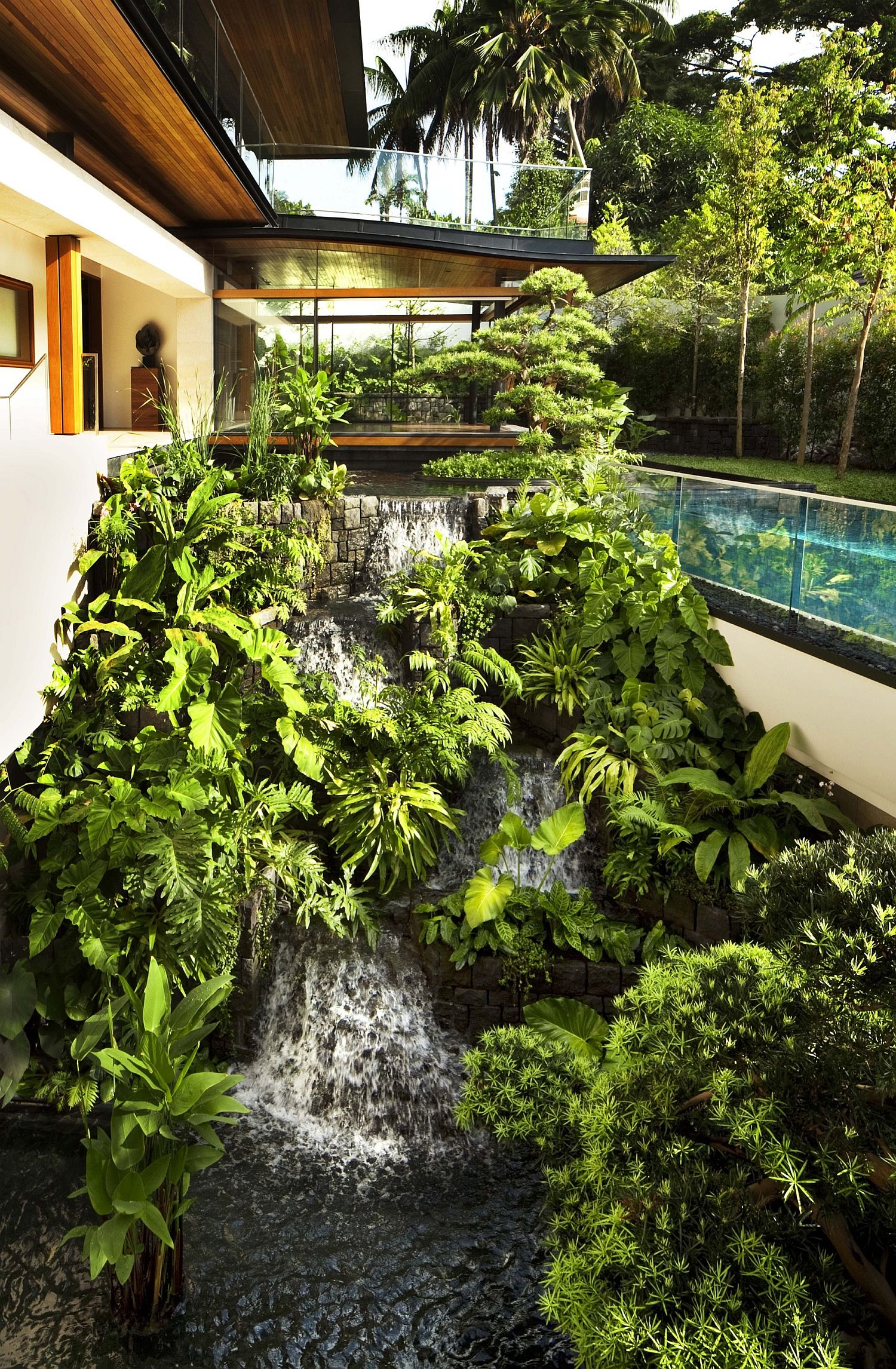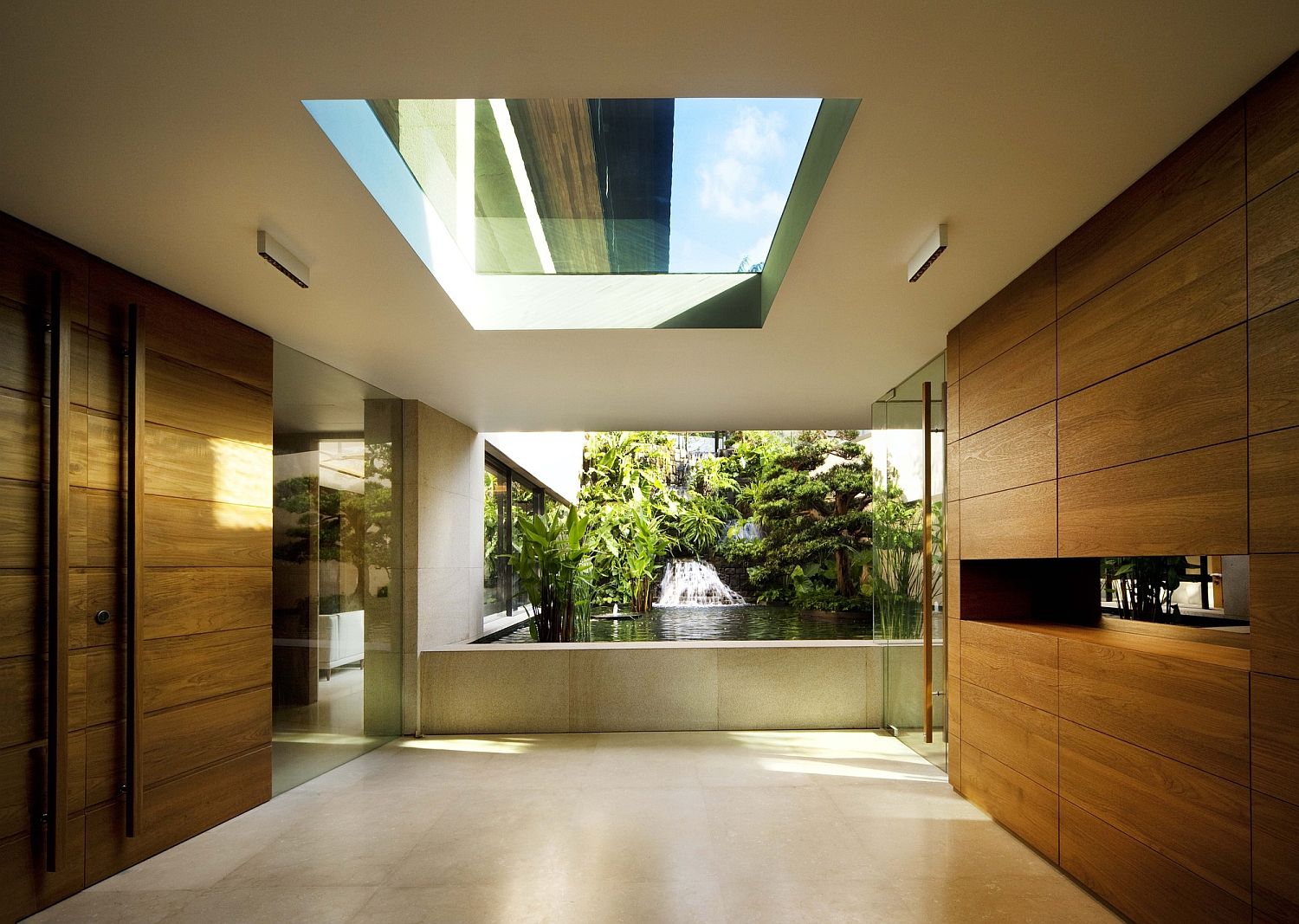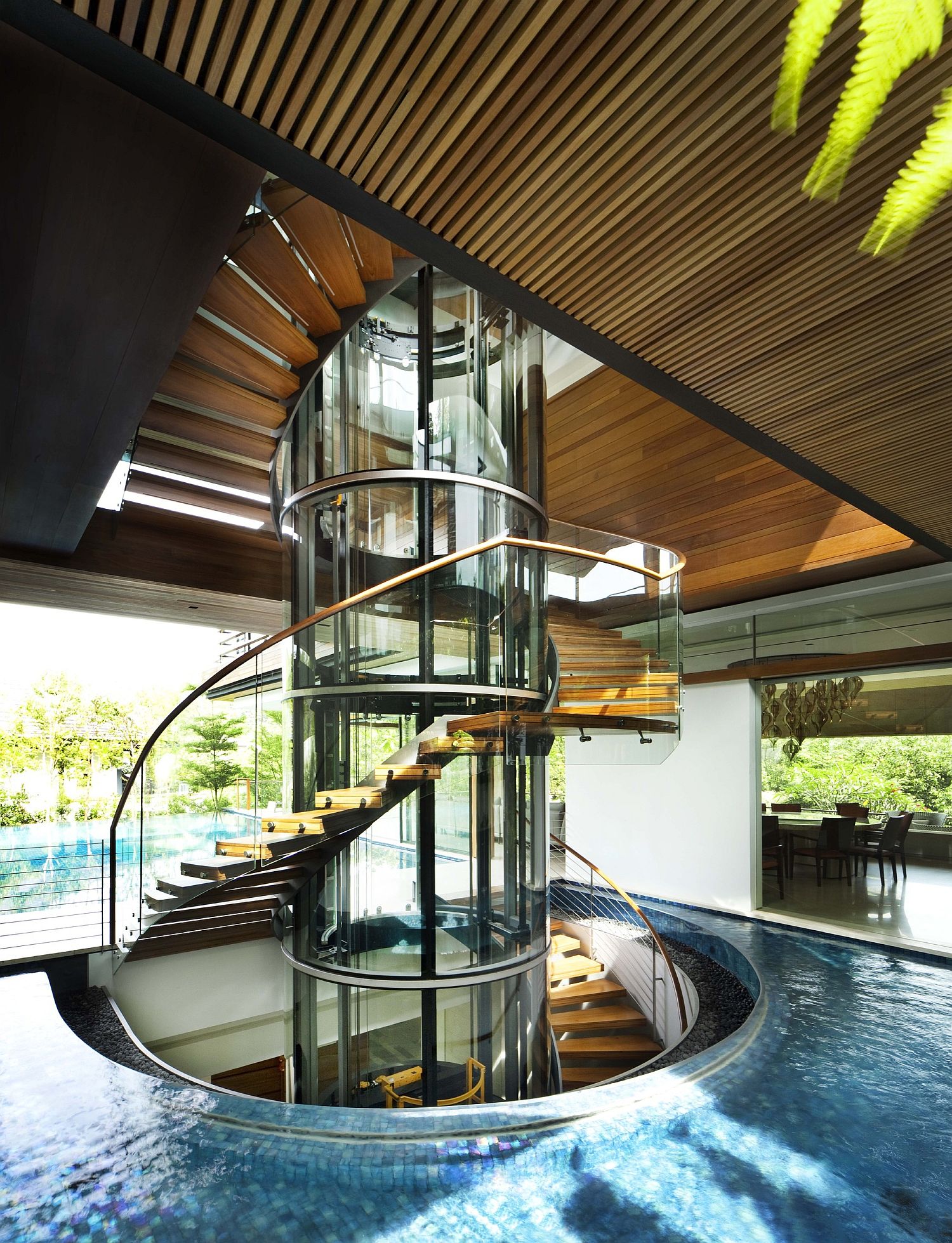 To minimize the discrepancy between the 1/F platform level and the road level it was decided to enter at basement level and to create a light airy basement entry a courtyard was sunk down with a landscaped pond and waterfall to introduce the connection with nature. Even adopting this strategy meant the driveway had to be sinuous and steep.
RELATED: Guz Architects' Tangga House in Singapore a walk from under water til up on the hill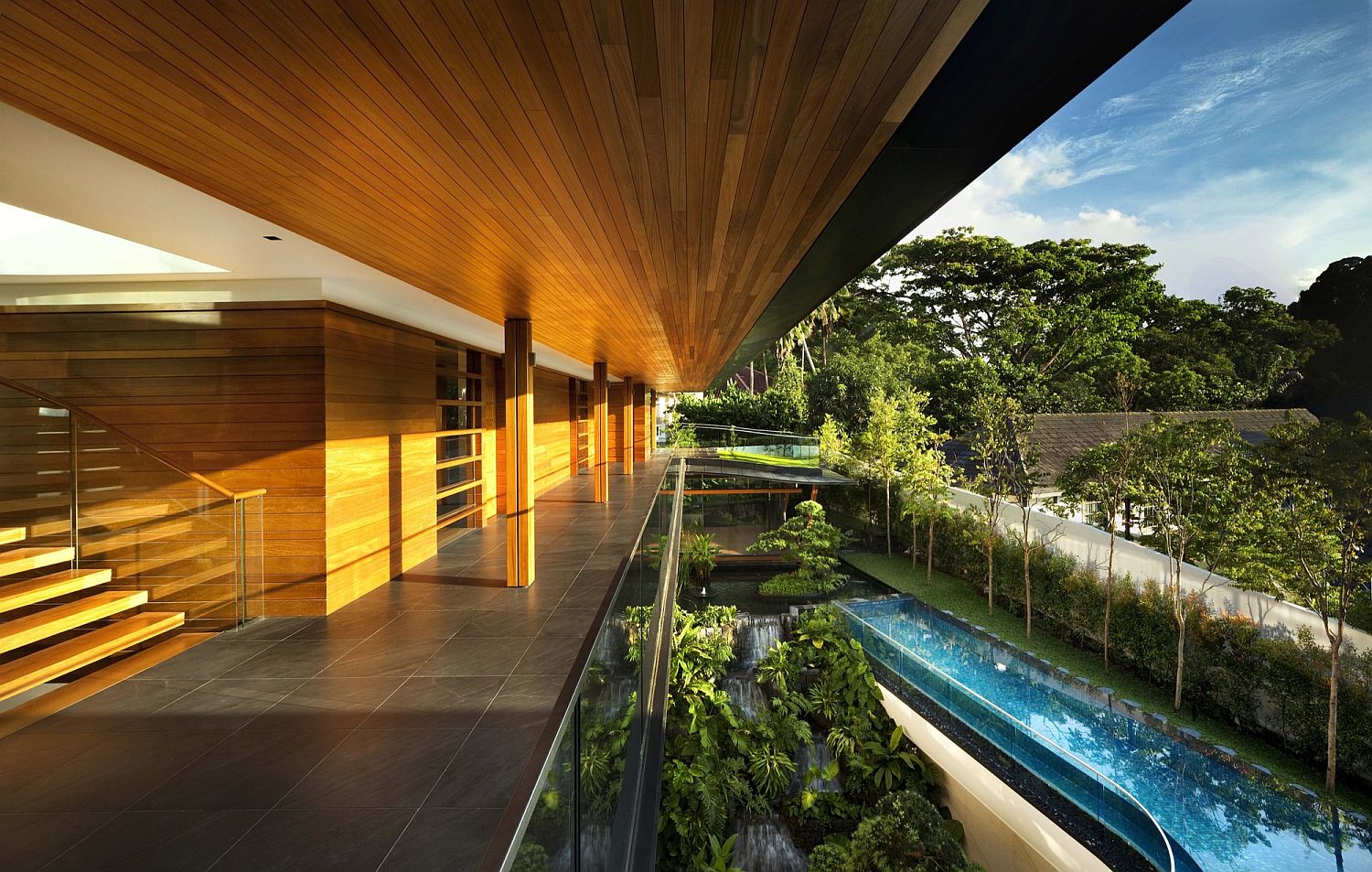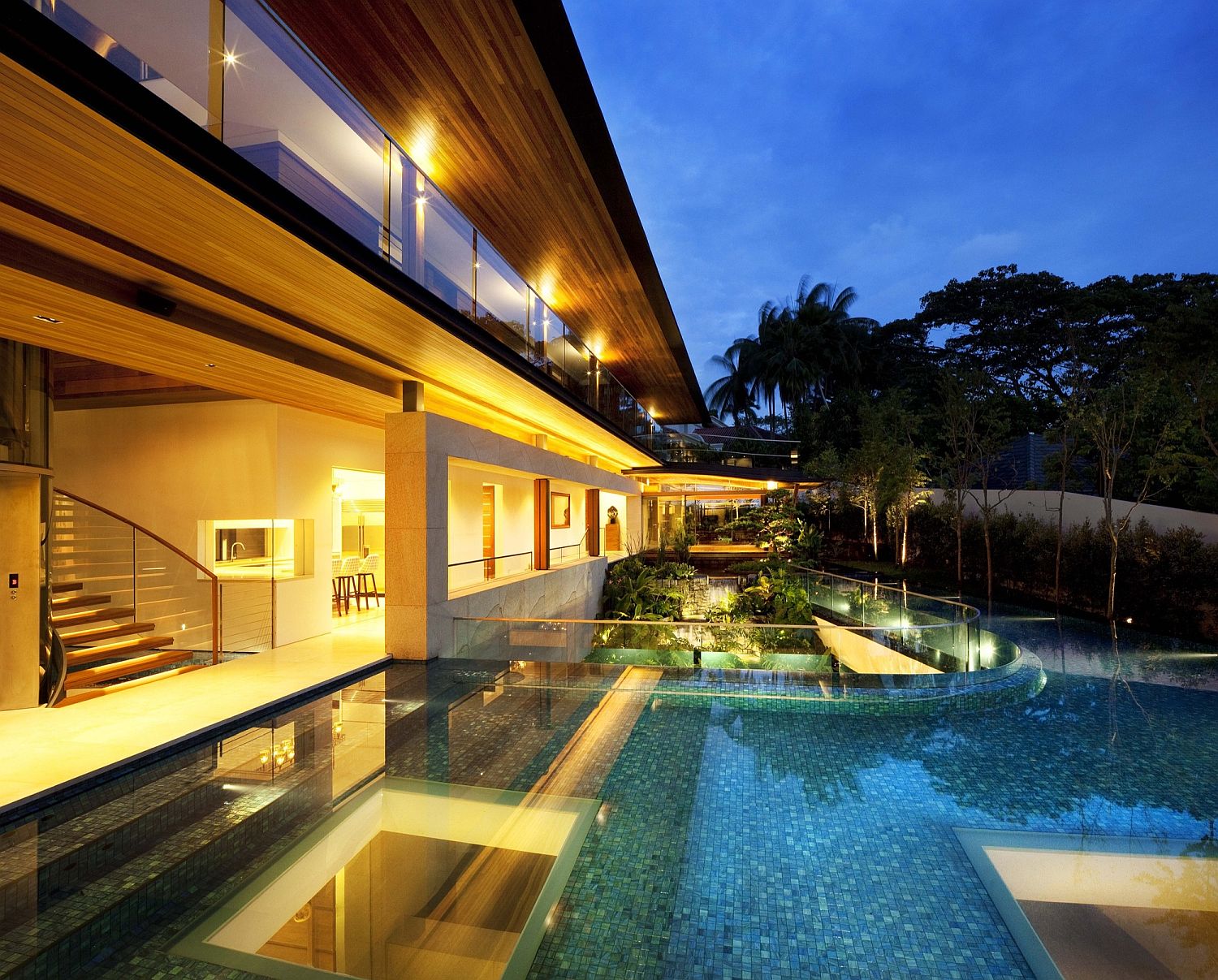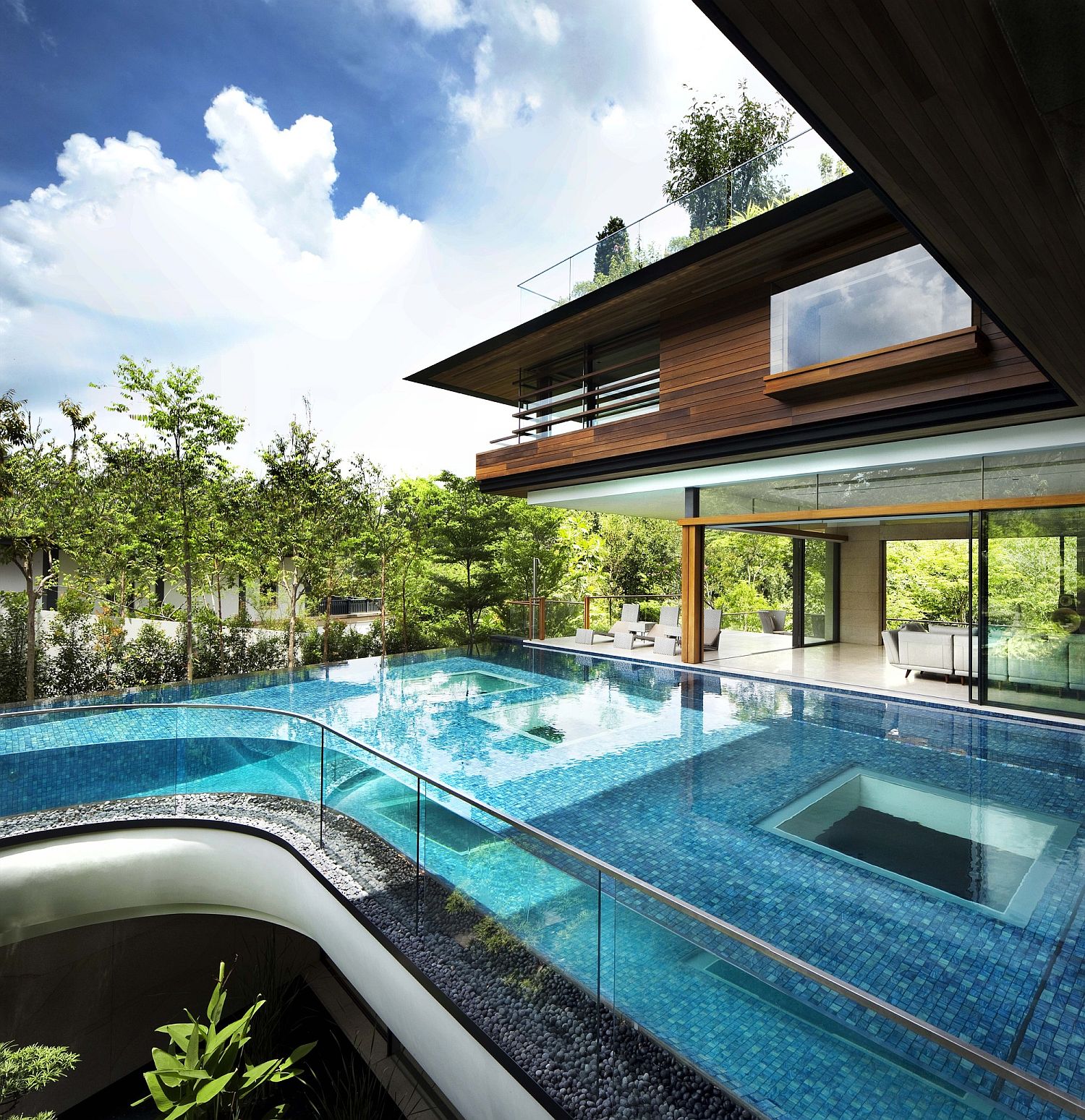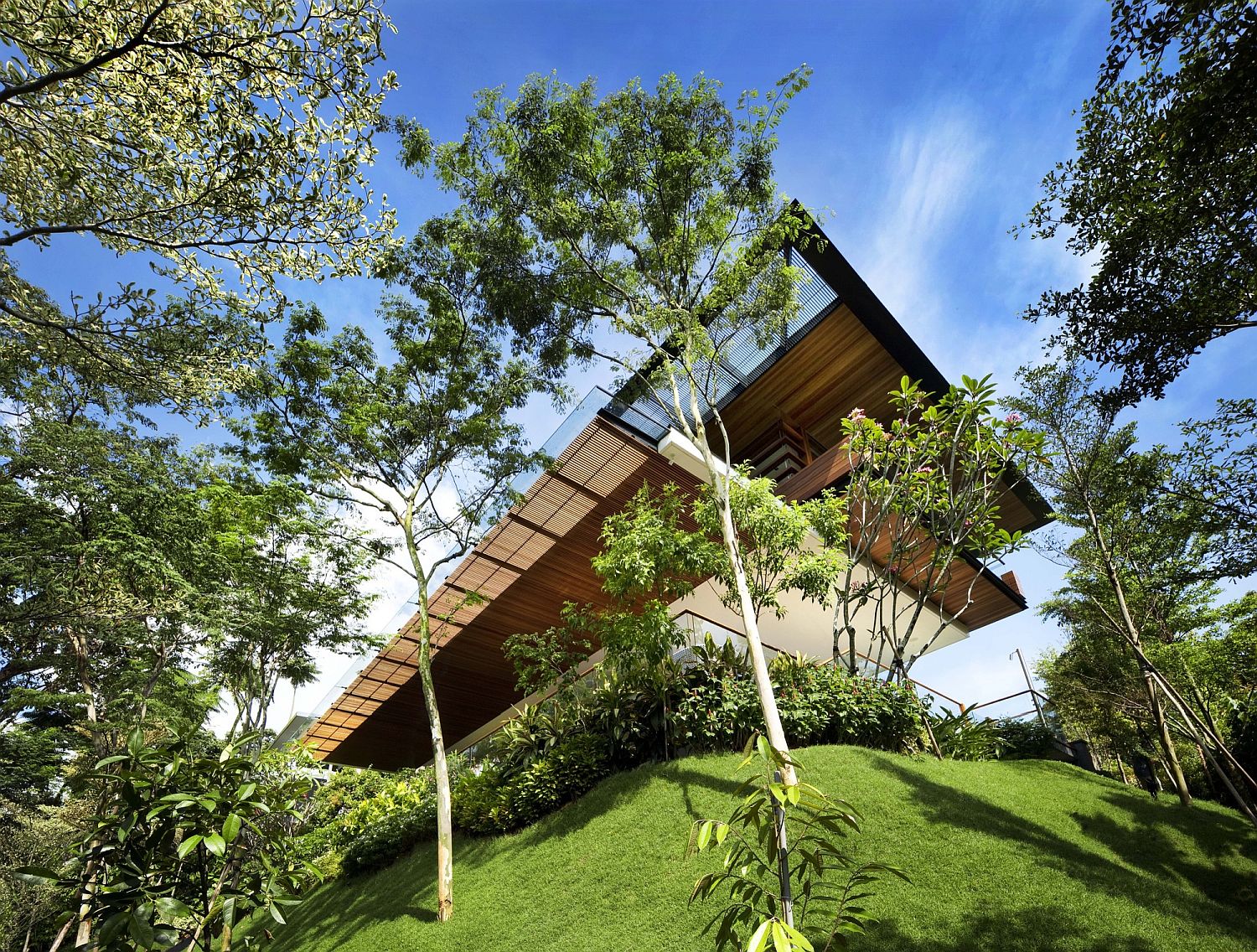 You're reading Magical Botanica House: Spectacular Green Home in Singapore Embraces the Elements, originally posted on Decoist. If you enjoyed this post, be sure to follow Decoist on Twitter, Facebook and Pinterest.