Contemporary, sophisticated and infused with an inimitable African spirit, Project La Belle Vue in Cape Town is one that creates a relaxing sanctuary amidst constant urban rush. This Cape Town home was extensively redone by Bomax Architects while OKHA stepped in to add stunning décor pieces that make a huge difference to the overall ambiance. Even from the entrance you can see that this is a house that offers much more than just the amazing ocean and mountain views that leave you spellbound. The custom door that welcomes guests was inspired by traditional African motifs and showcases African Modernism at its innovative best.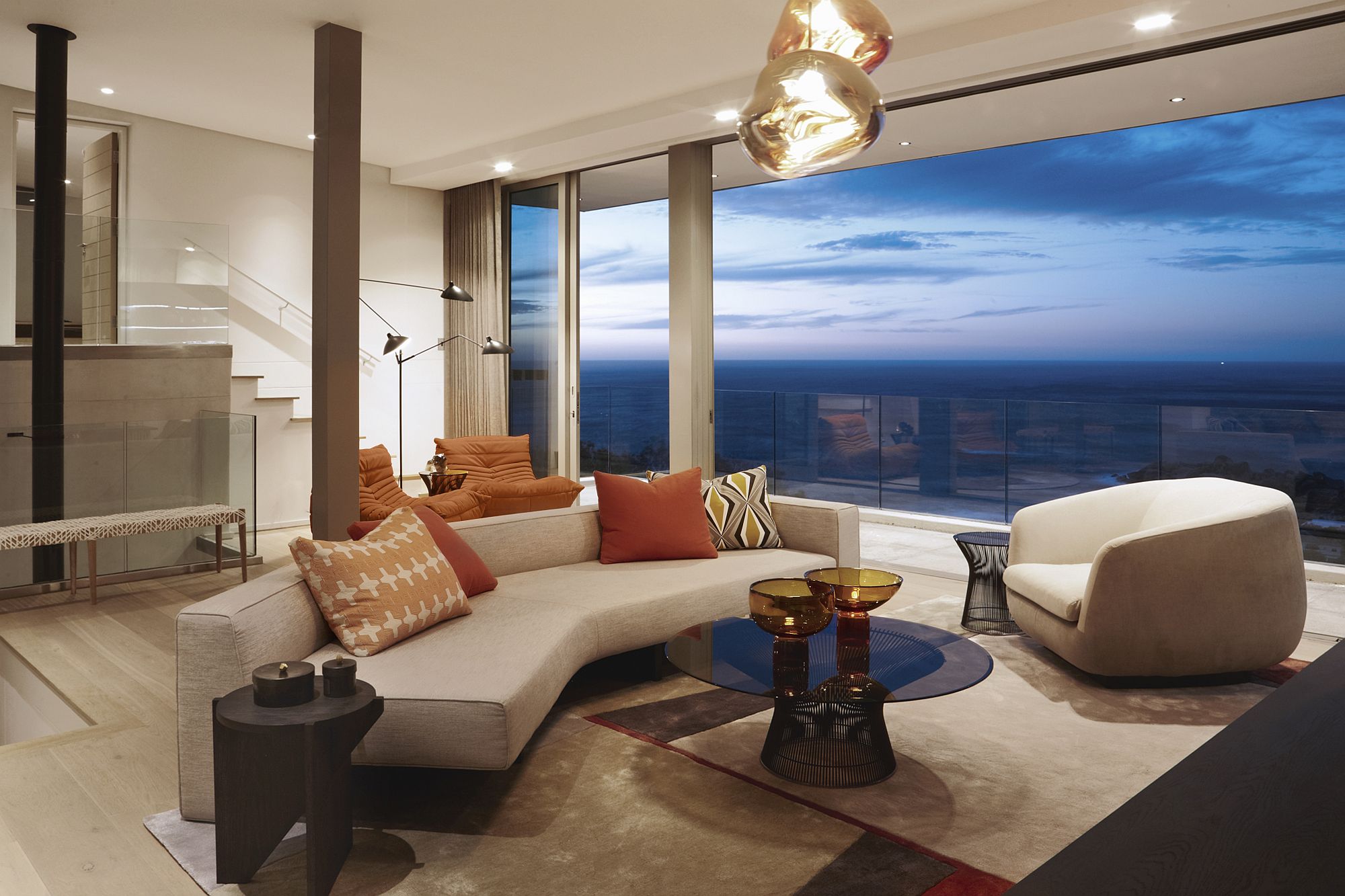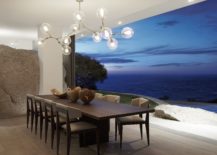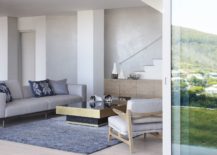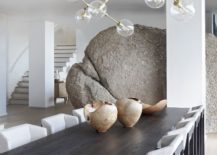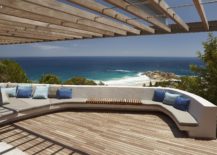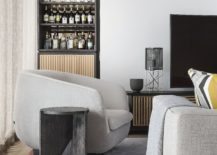 But that is not where pleasant surprises end as the living room incorporates a large boulder on the site and does so despite its otherwise minimal, urbane style. It all feels so very natural and yet the eye-catching addition makes a big impact indeed. Kitchen on an elevated platform in the corner also allows you to take in the views while the living area. An expansive deck outside offers unabated views of the ocean and the mountains along with the bustling city itself. Bespoke chairs, smart tables and contemporary vases add glitter with ample functionality at every turn.
RELATED: Quiet Sophistication Draped in the Best of Cape Town: Stunning Clifton 301 by OKHA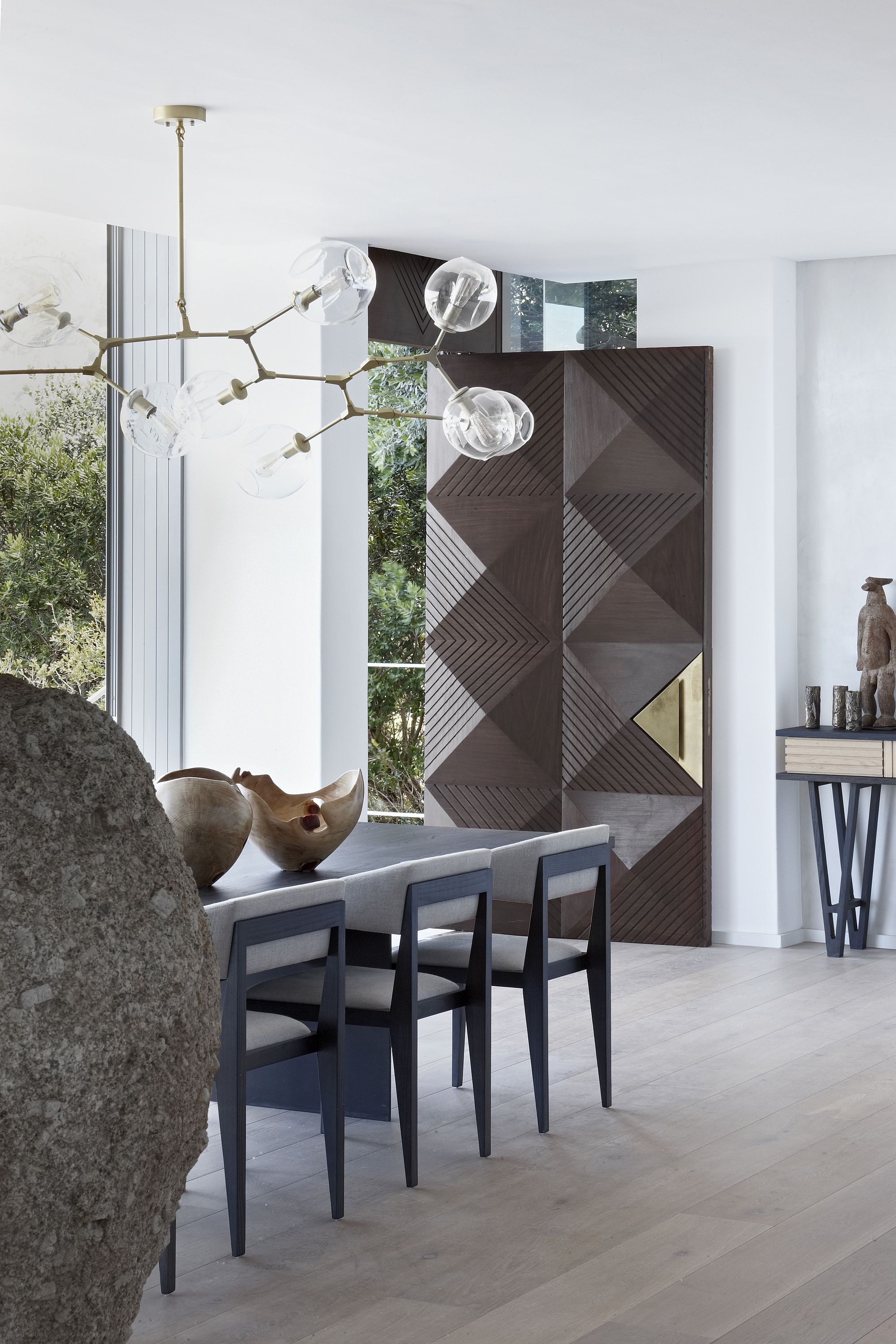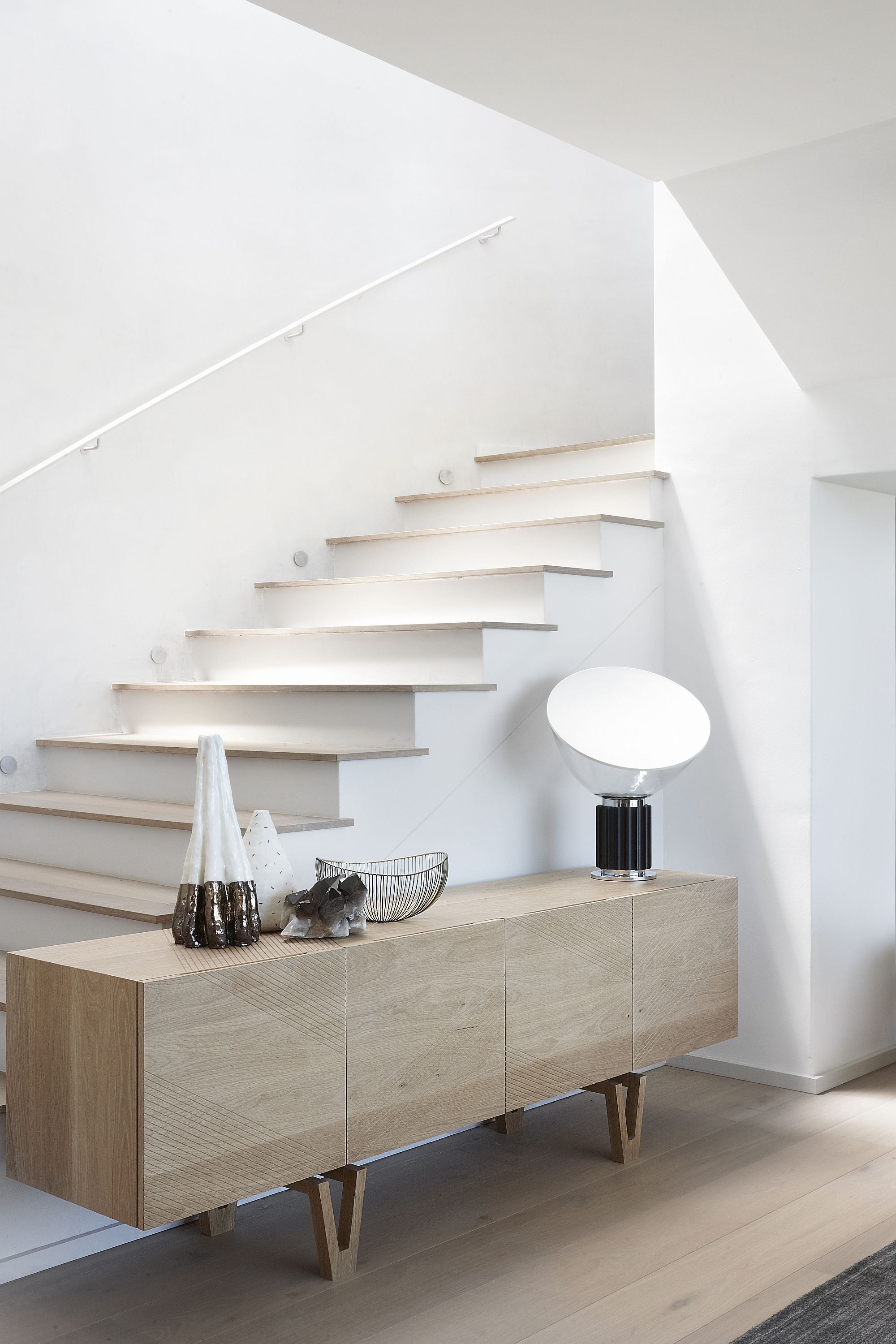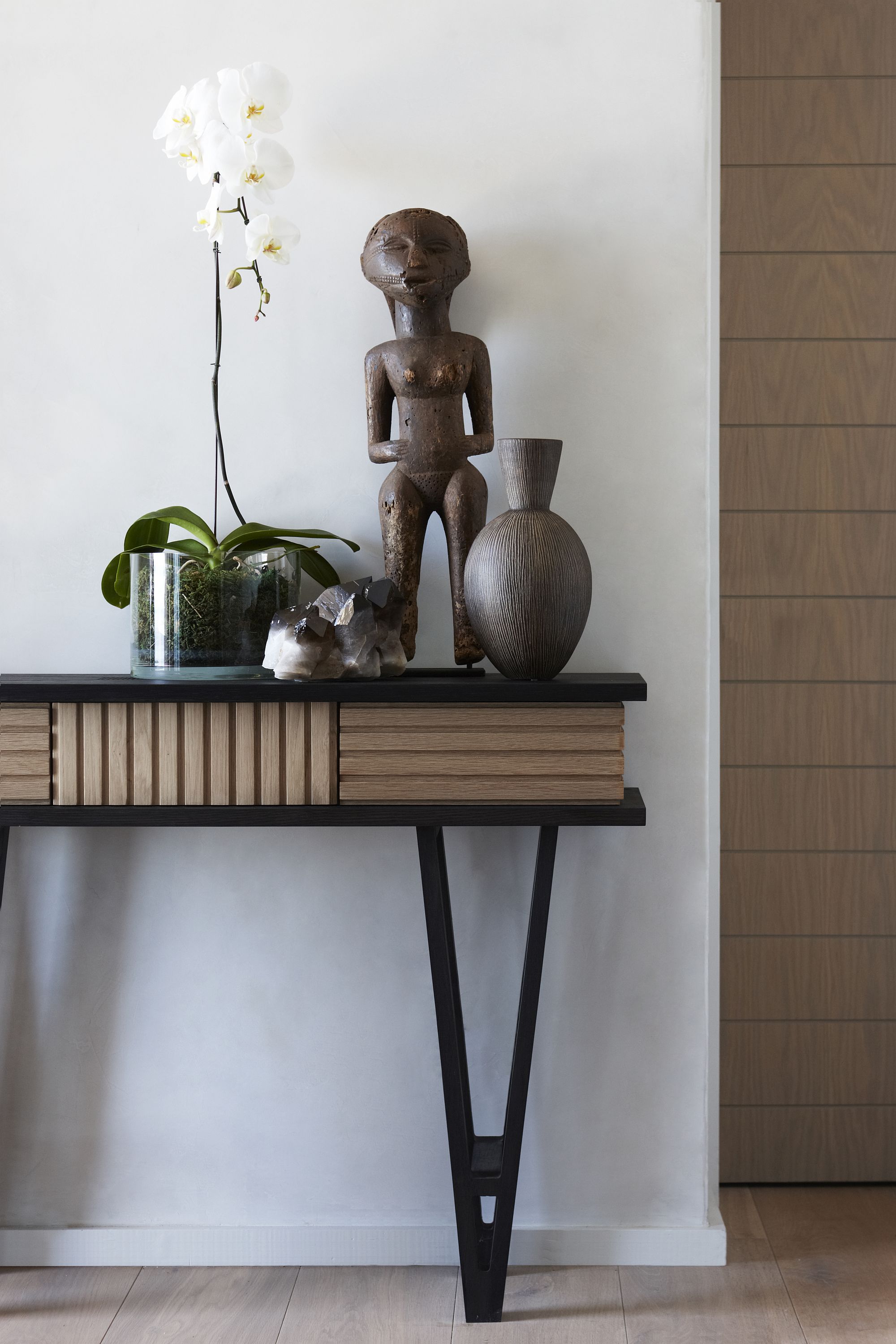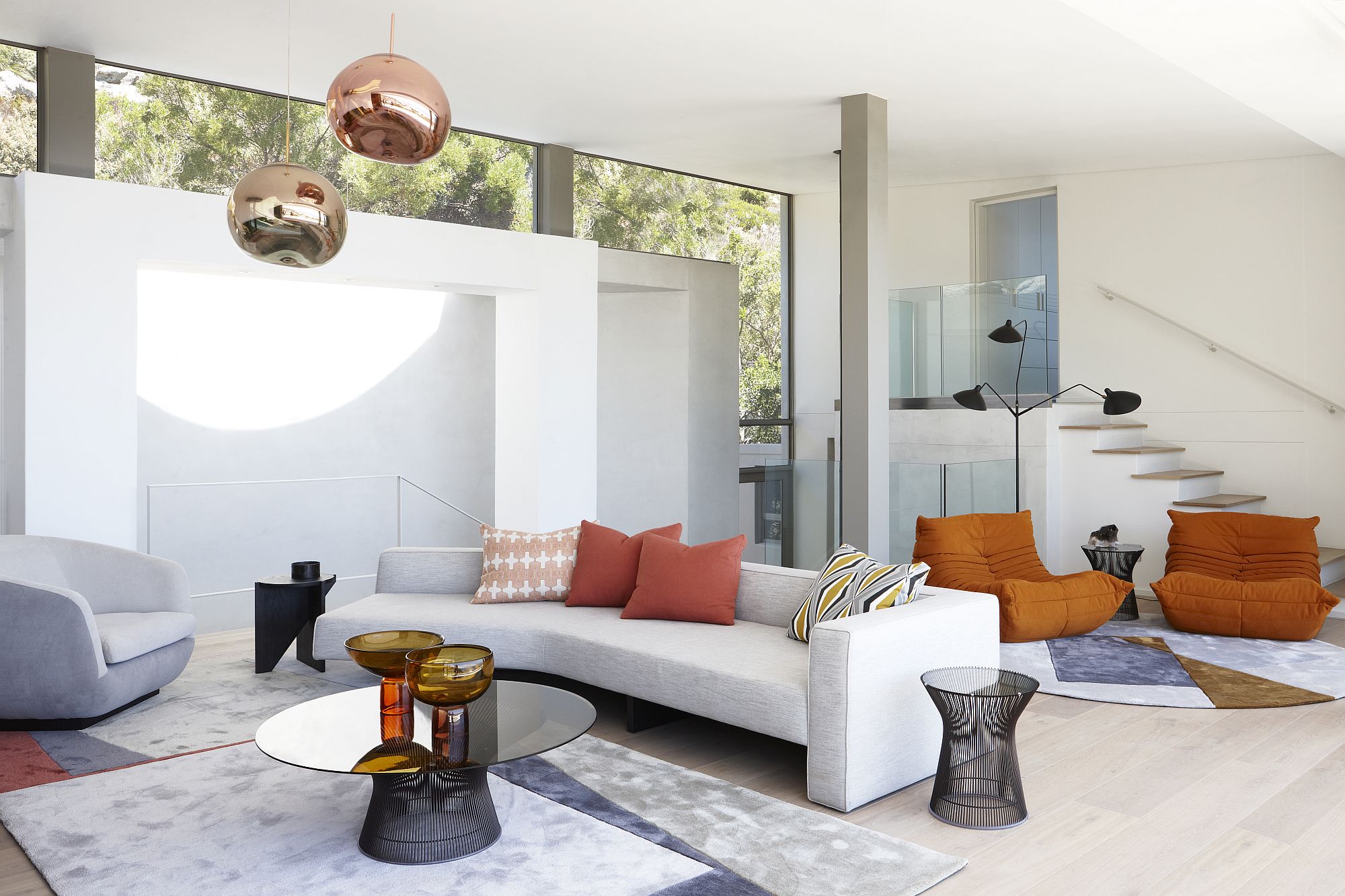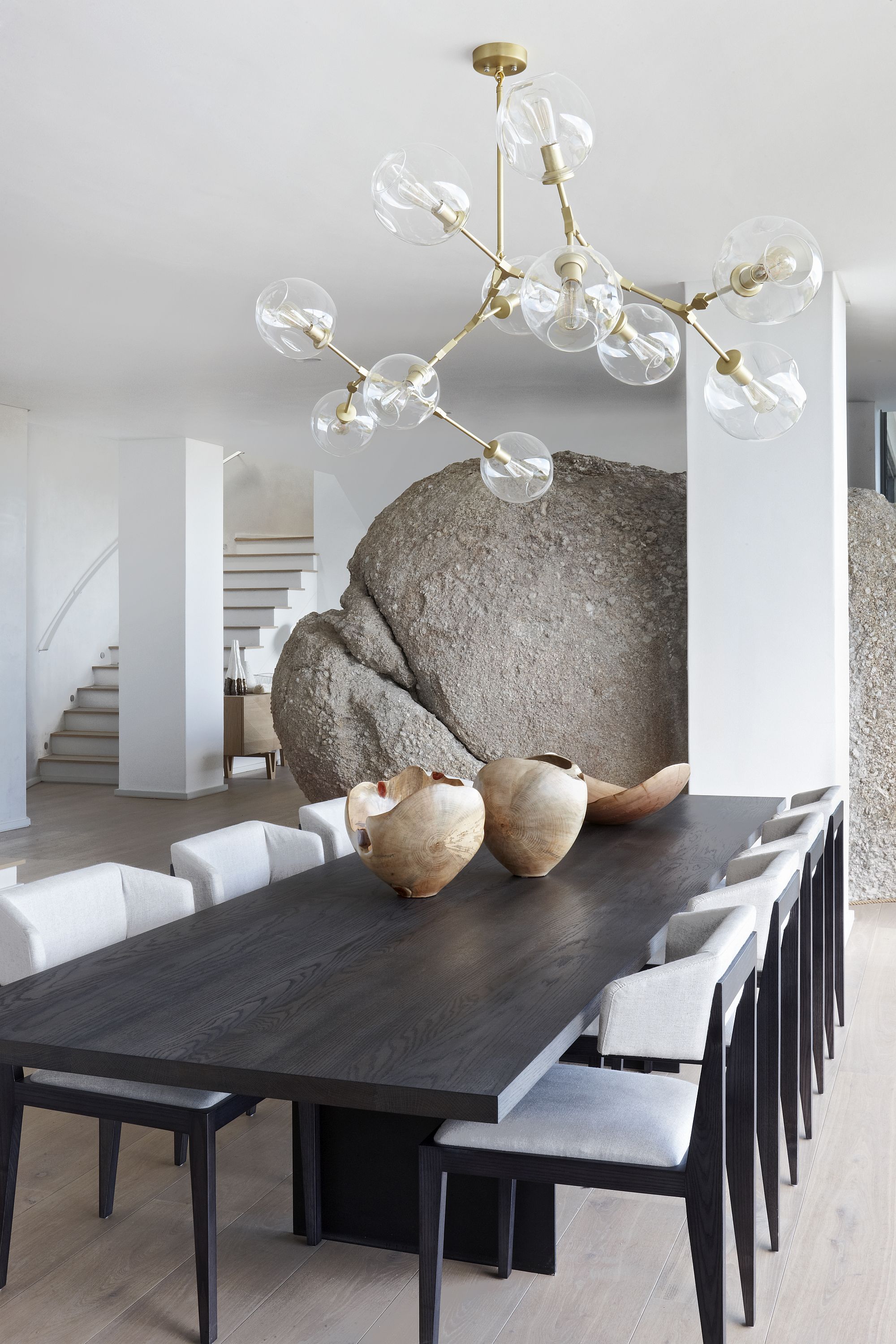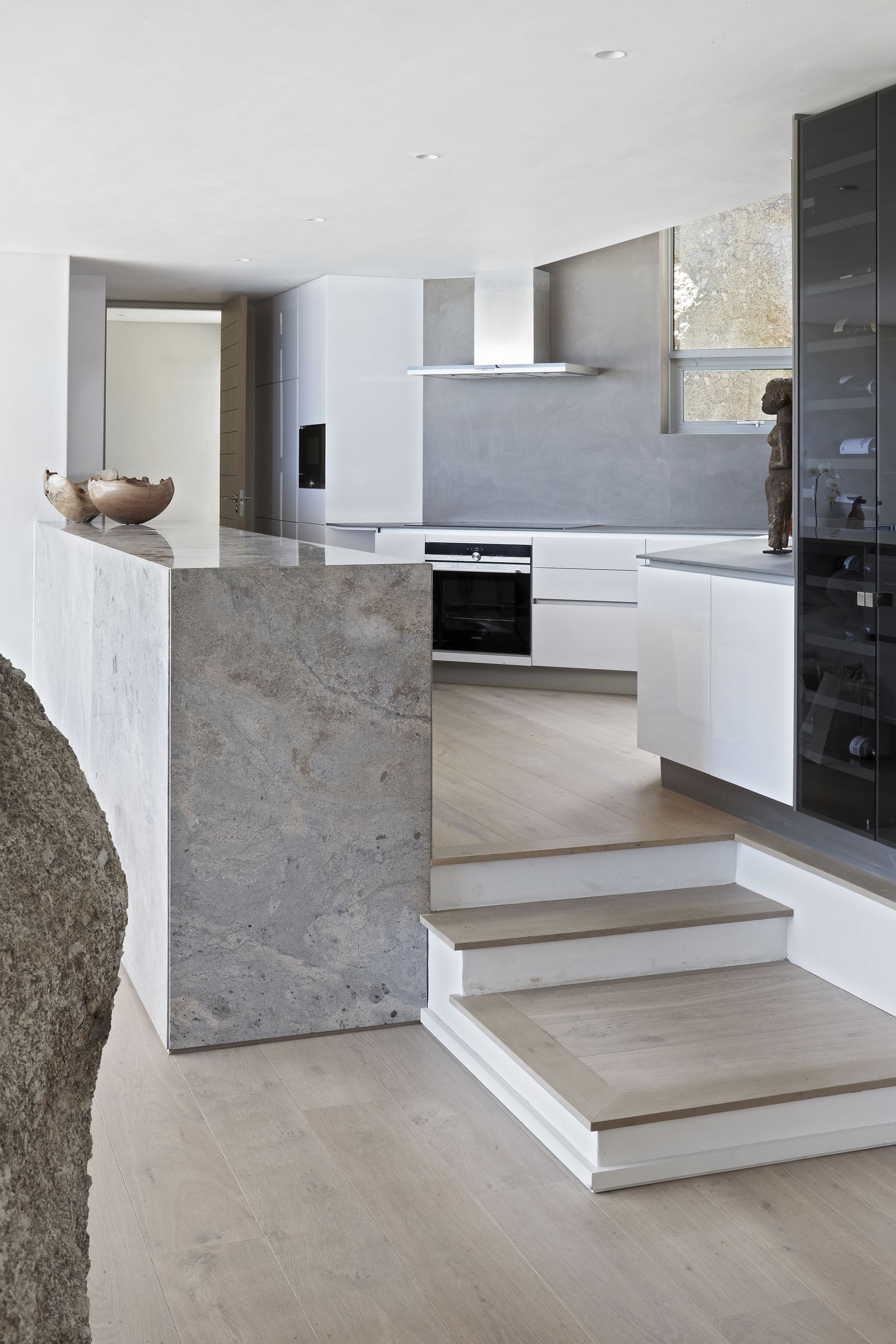 It is the ground floor that holds the formal lounge along with the kitchen and dining spaces while the top level contains the master suite and other private areas. The neutral color scheme finds beauty in its amazing use of textures, art work and all the natural elements of the home. A breathtakingly gorgeous home in Cape Town! [Photography: Mickey Hoyle, Karl Rogers]
RELATED: South African Home Gets a Ravishing Revamp from Nico van der Meulen Architects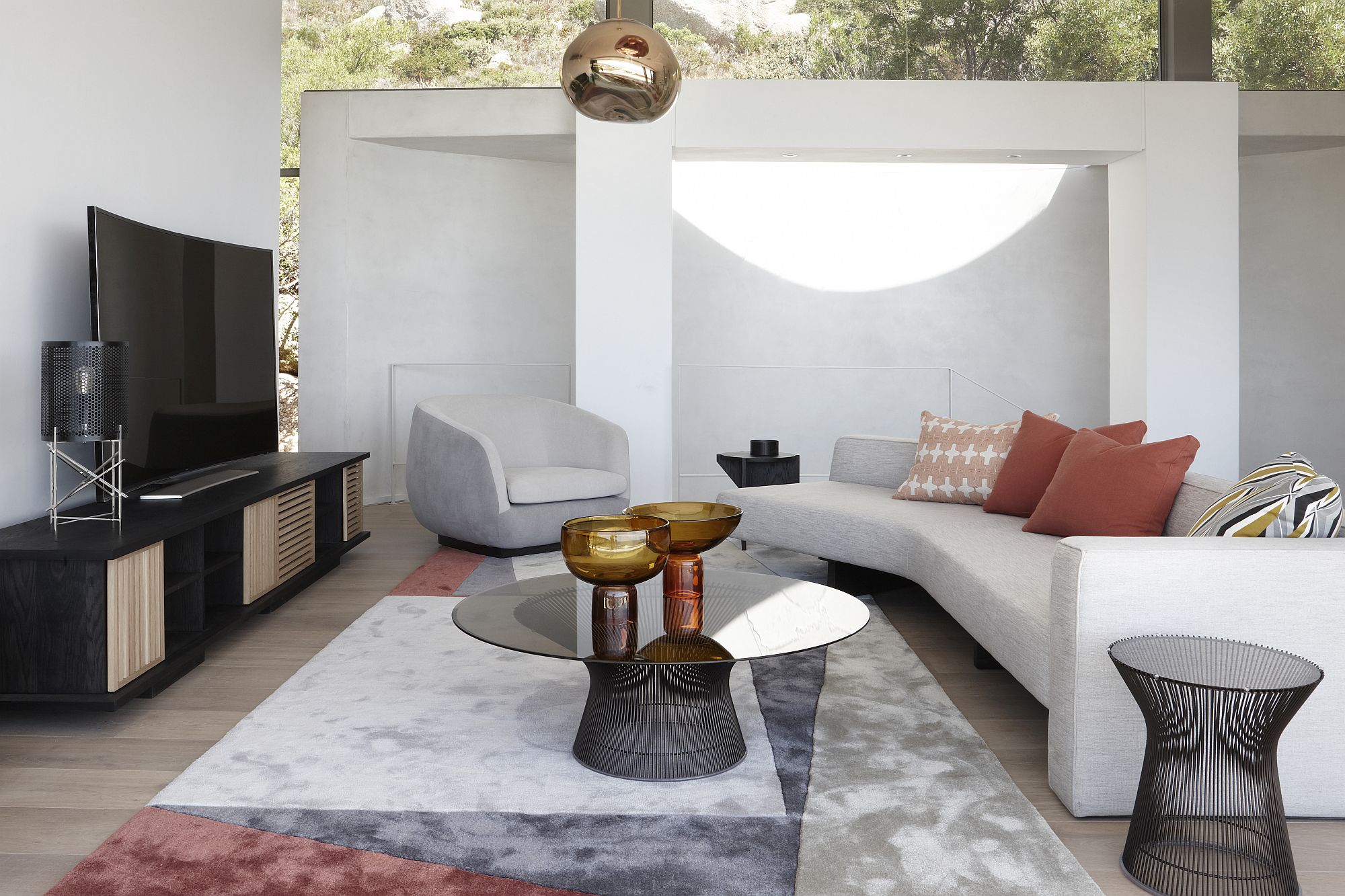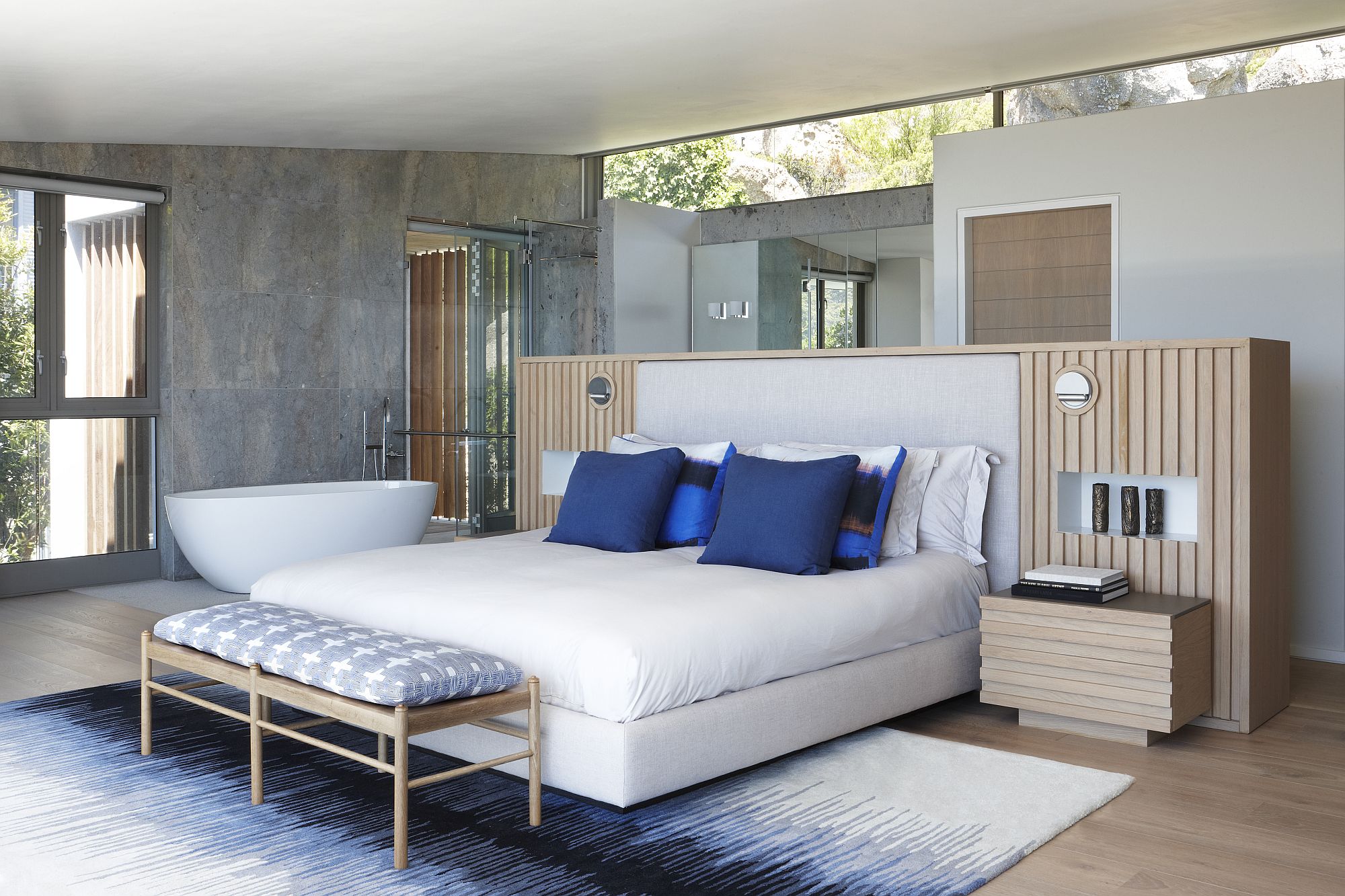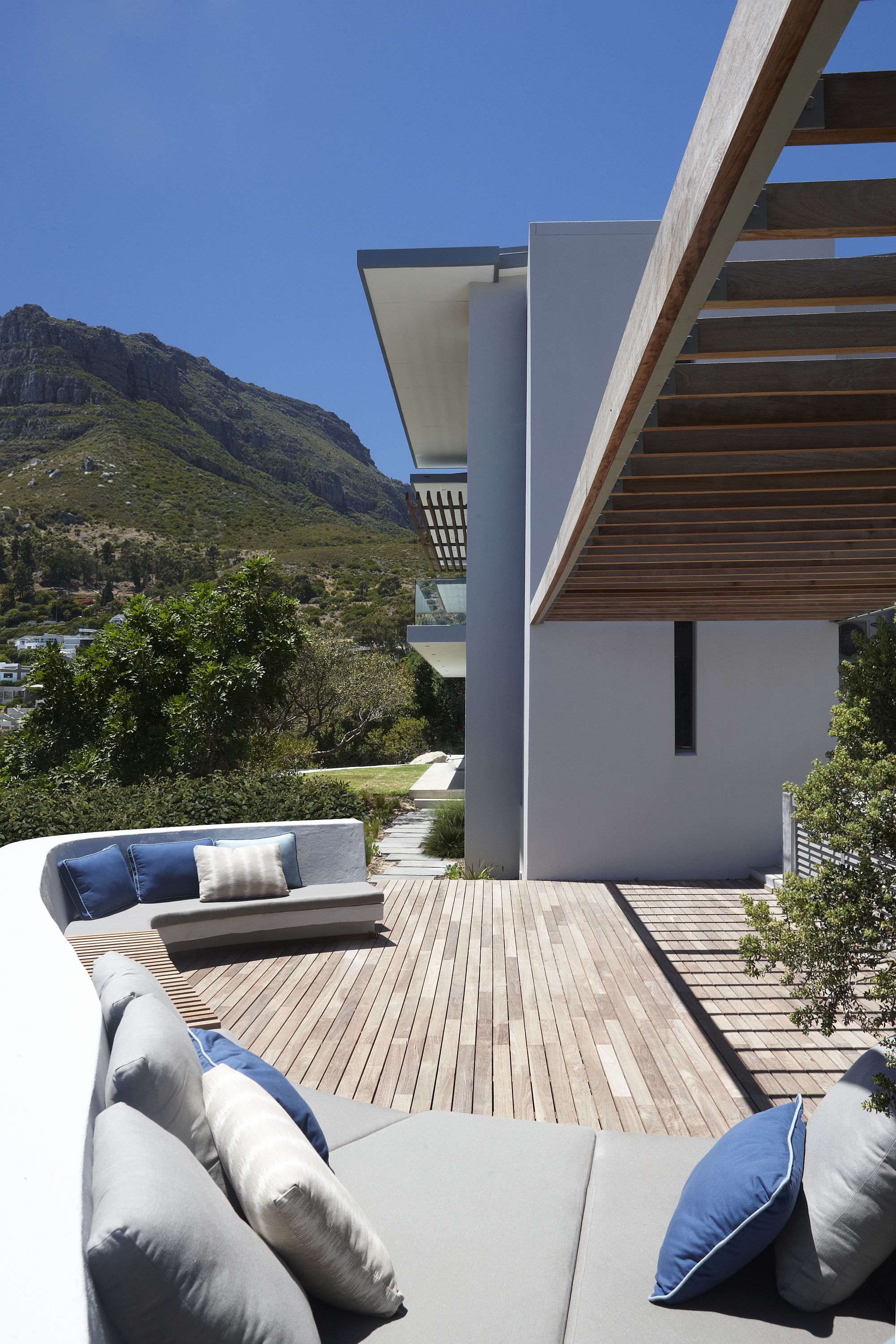 You're reading Modern Minimalism Meets Reimagined African Heritage Inside this Cape Town Home, originally posted on Decoist. If you enjoyed this post, be sure to follow Decoist on Twitter, Facebook and Pinterest.