Hotel Casa, which debuted in the 1950s, emerges as an all-day fashionable hangout in Amsterdam East.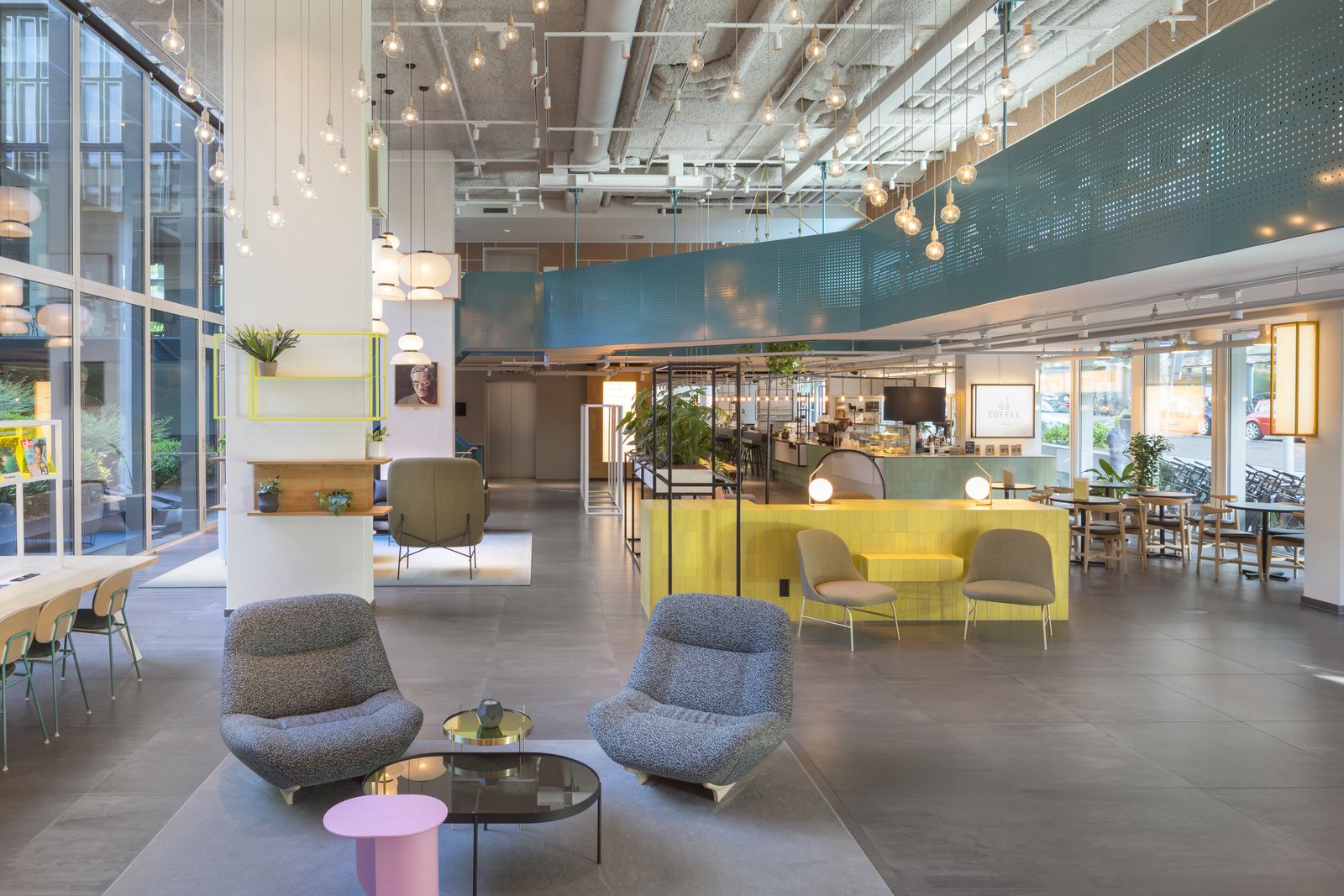 In the late 1950s, four entrepreneurial students, armed with just 100 Dutch guilders (around $50), dreamed up the Casa Academica Foundation. It was intended to be a clever real estate solution to Amsterdam's student housing shortage at the time. During the school year this new structure, which opened in Amsterdam East in 1962, would function as a much-needed dormitory; in the summer months all the rooms with empty beds would transform into a no-frills, money-making hotel. Now, with an overhaul by Amsterdam design studio Ninetynine, Hotel Casa is as much a community hub as it is a convenient choice for low-key accommodations.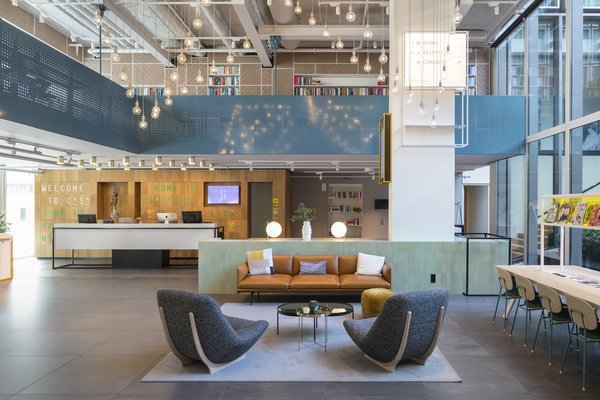 Through the decades there were numerous changes for the hotel: floors segregated by gender eventually gave way to co-ed options, there was a significant renovation in 1980, and in 2010 it moved to a new location a few blocks away from the original. The rooms were also upgraded with more hotel amenities like flat screen televisions and large desks. Ninetynine didn't alter any of the 519 spacious guest rooms nor the rooftop beer garden Hopp, but instead turned the lobby into a bustling destination its own right last spring, with disparate spaces that organically blur into one another.
"The biggest challenge was to make it attractive to a wide audience without being generic," says Jeroen Vester, Ninetynine's founder and creative director. "There is a strongly young at heart, forever young vibe and we really wanted this to be experienced throughout."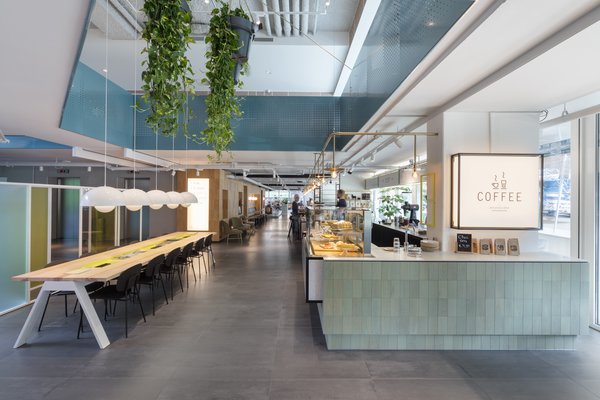 See the full story on Dwell.com: A Social, Colorful Lobby Invites Students and Hotel Guests to Mingle in Amsterdam