A home that connects with nature at all times is one that we all love. It provides plenty of freshness and an ambiance that blurs the traditional lines between the interior and the outdoors. This is just what you get with the Mabote House in South Africa where one can see the landscape defining the structure of the house. The gorgeous and exclusive residence finds ways to incorporate the beauty of nature into its interior design at every possible turn. In fact, the original design plan of the house was created to ensure that the existing trees and greenery was as undisturbed as possible. Designed by Nicholas Plewman Architects, the home feels organic and inviting.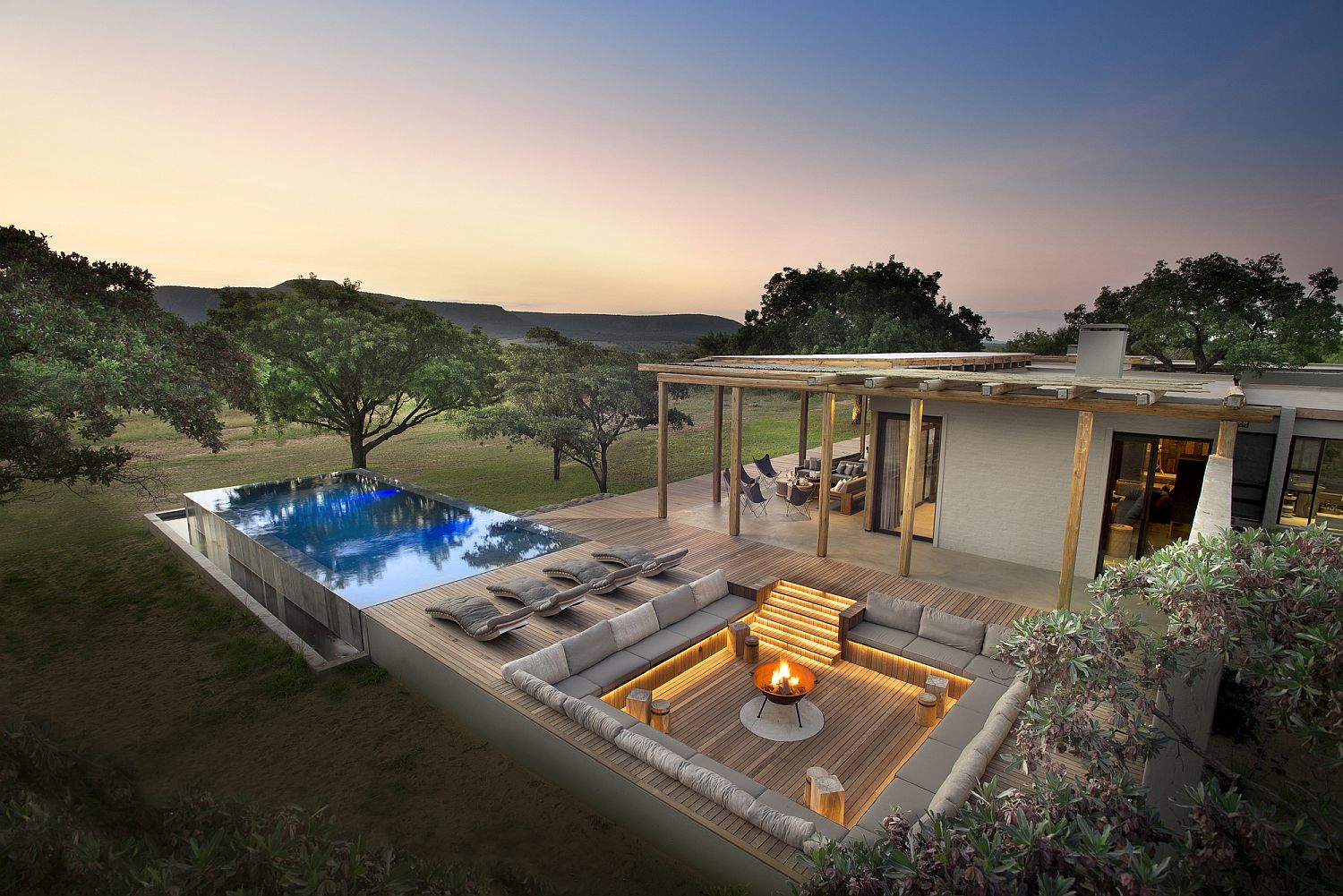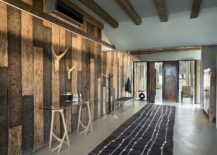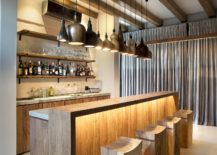 A neutral color scheme along with extensive use of wood is what you get inside the house as smart artificial lighting adds to the overall visual appeal in each room. Materials and finishes are kept as 'natural' as possible so as to not disturb the central theme of the house. A stunning entry room with a wall made from recycled wood planks and the awesome sunken outdoor lounge along with the infinity-edge pool are just a few among the many amazing features here that leave you spellbound!
RELATED: Eco-Friendly Cabin Design: Tiny Retreat in the Hills Offers a Cozy Green Escape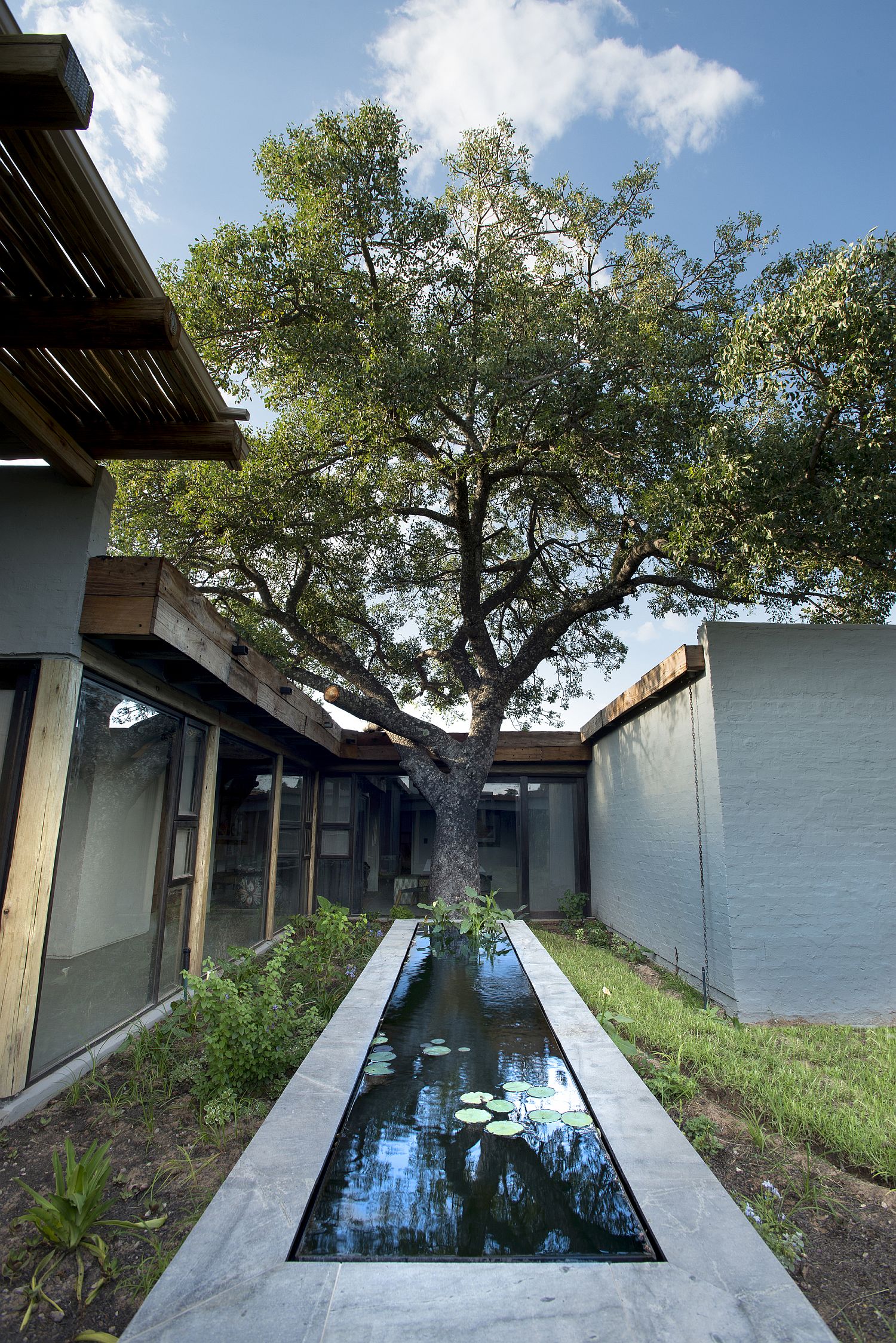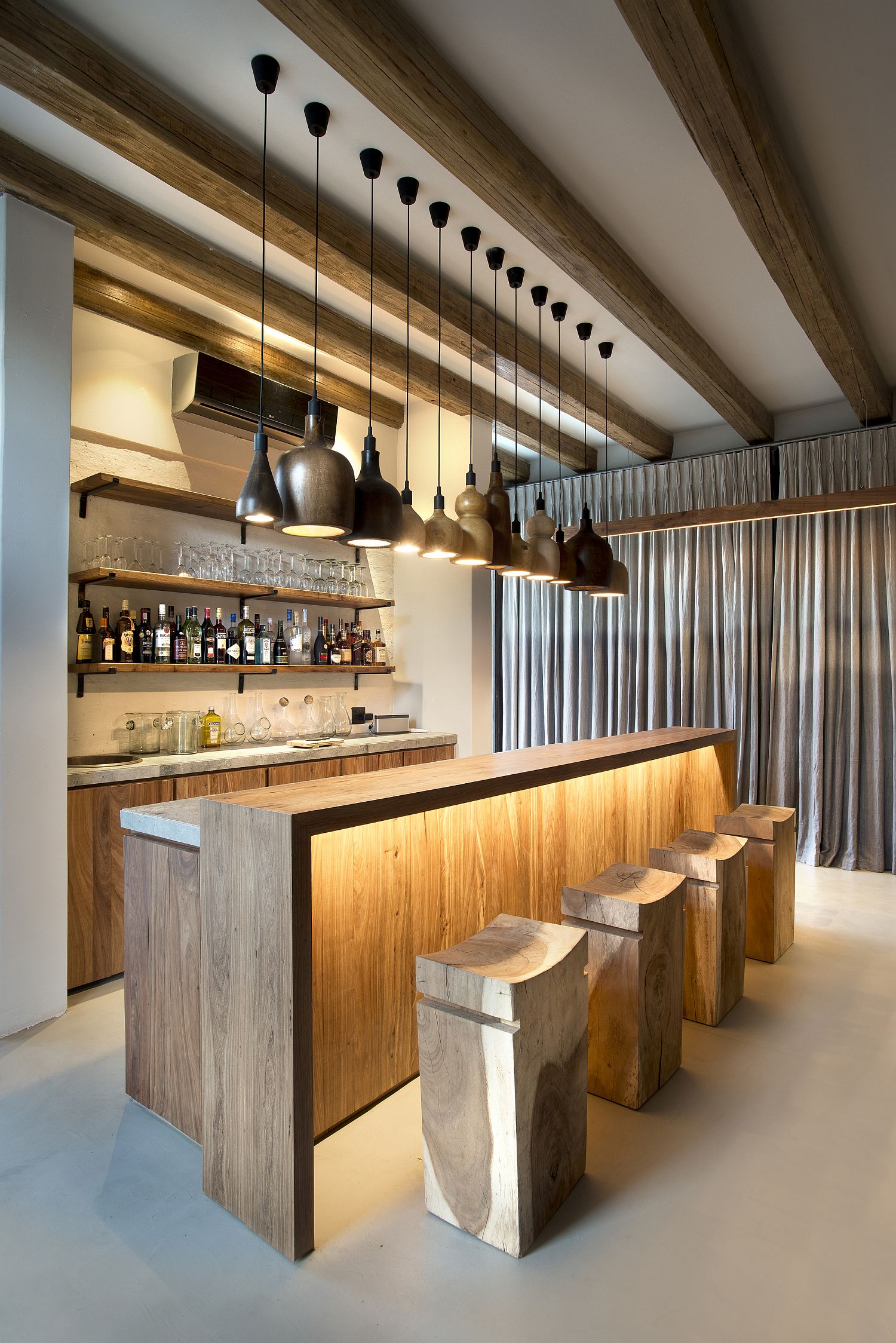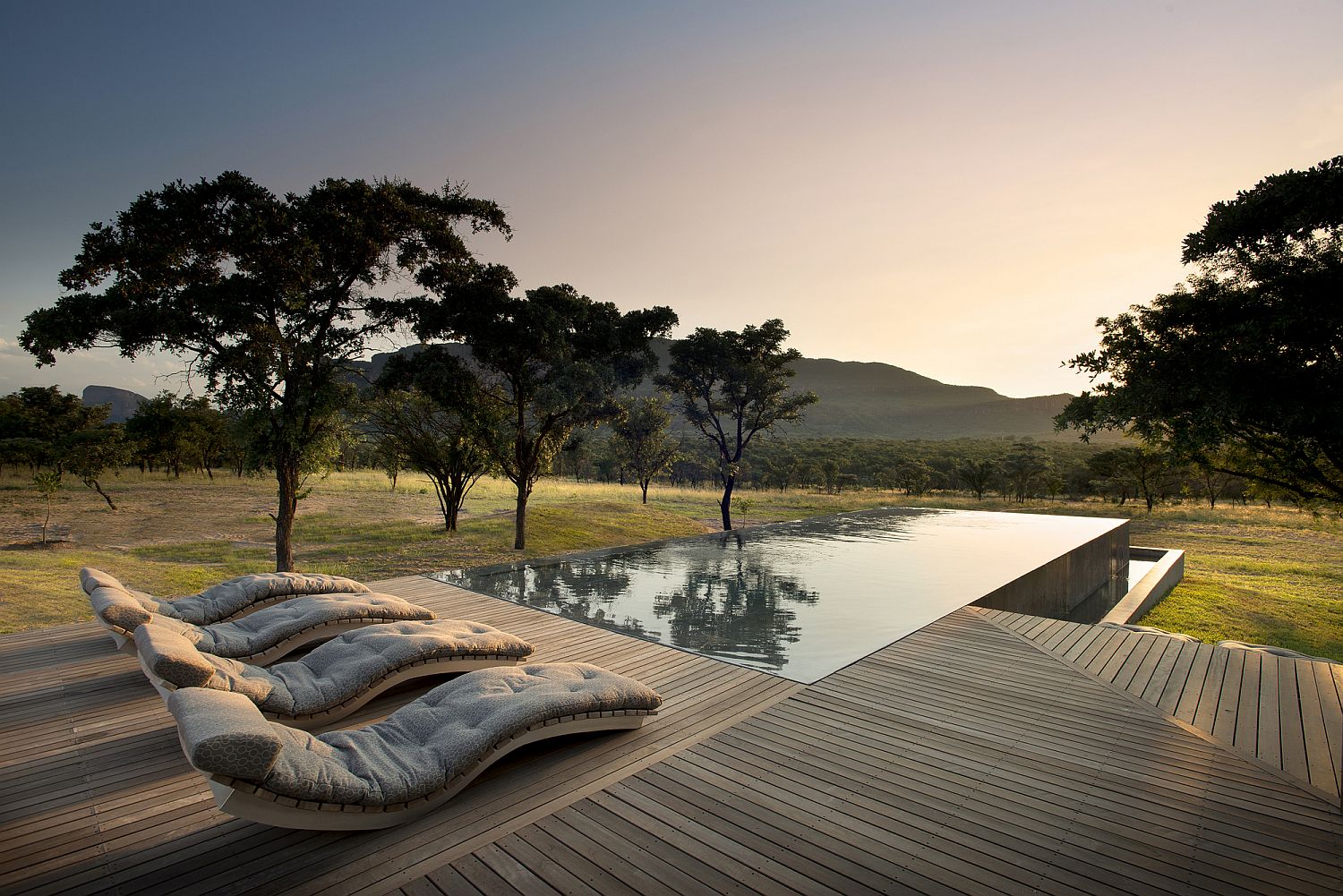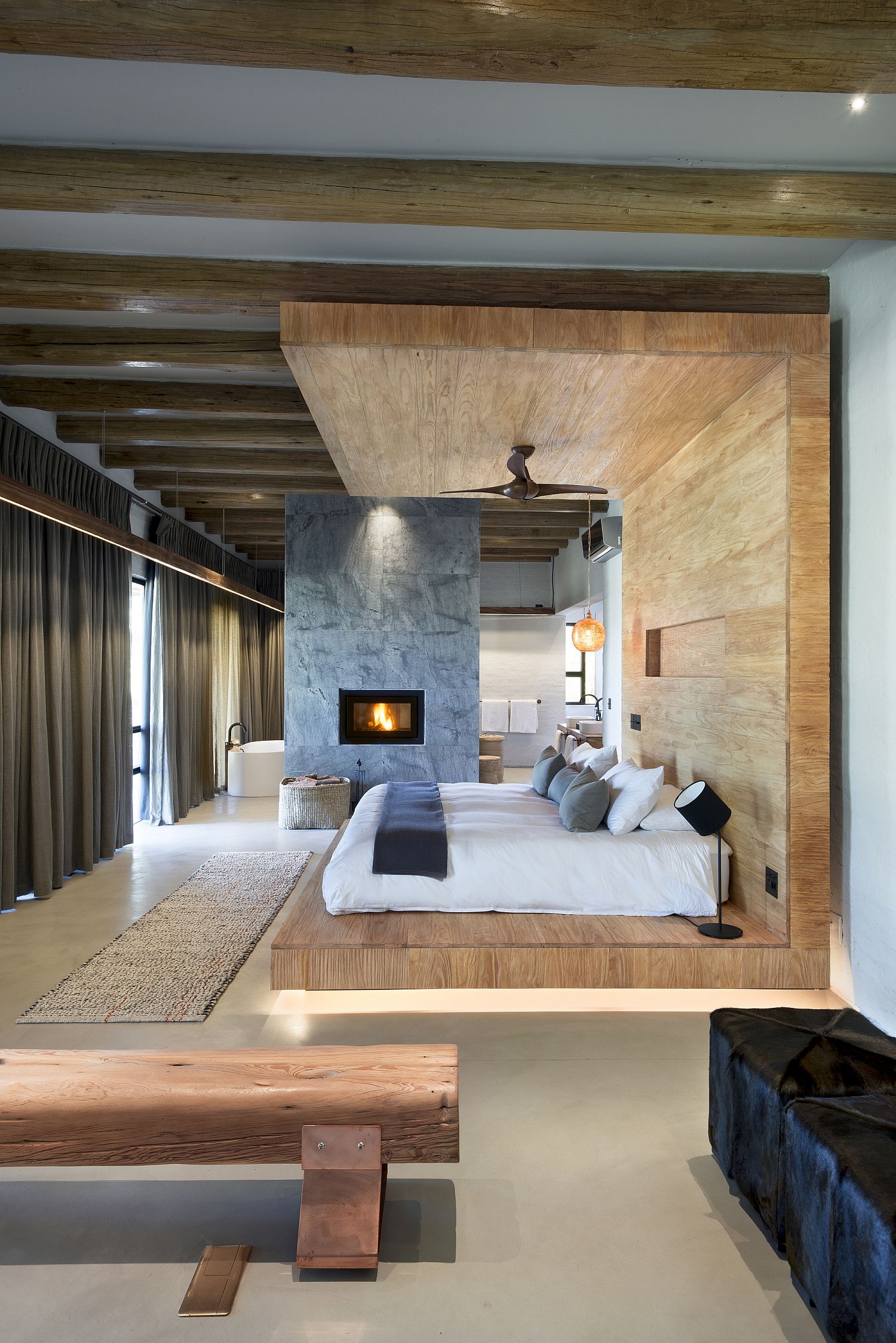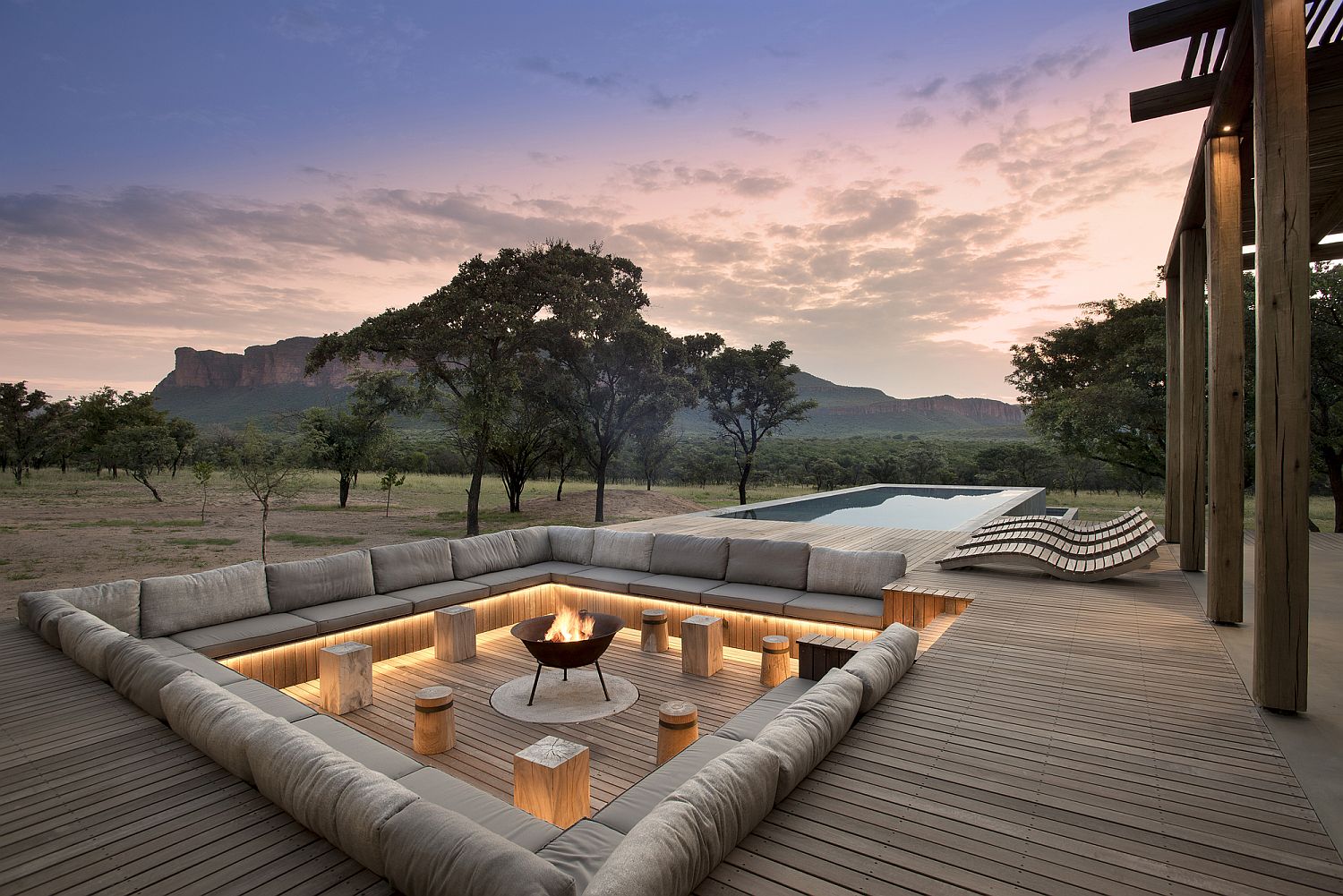 A series of covered walkways and verandahs around the house add to its wonderful outdoorsy charm and give the living area spacious presence. Light flows from one room to the next in an unhindered fashion and with a generous master bedroom and other luxurious private spaces, this is a South African home that perfectly epitomizes the spirit of the scenery around it. [Photography: Dook]
RELATED: Dazzling Modern South African Home Charms With Elegant Warm Hues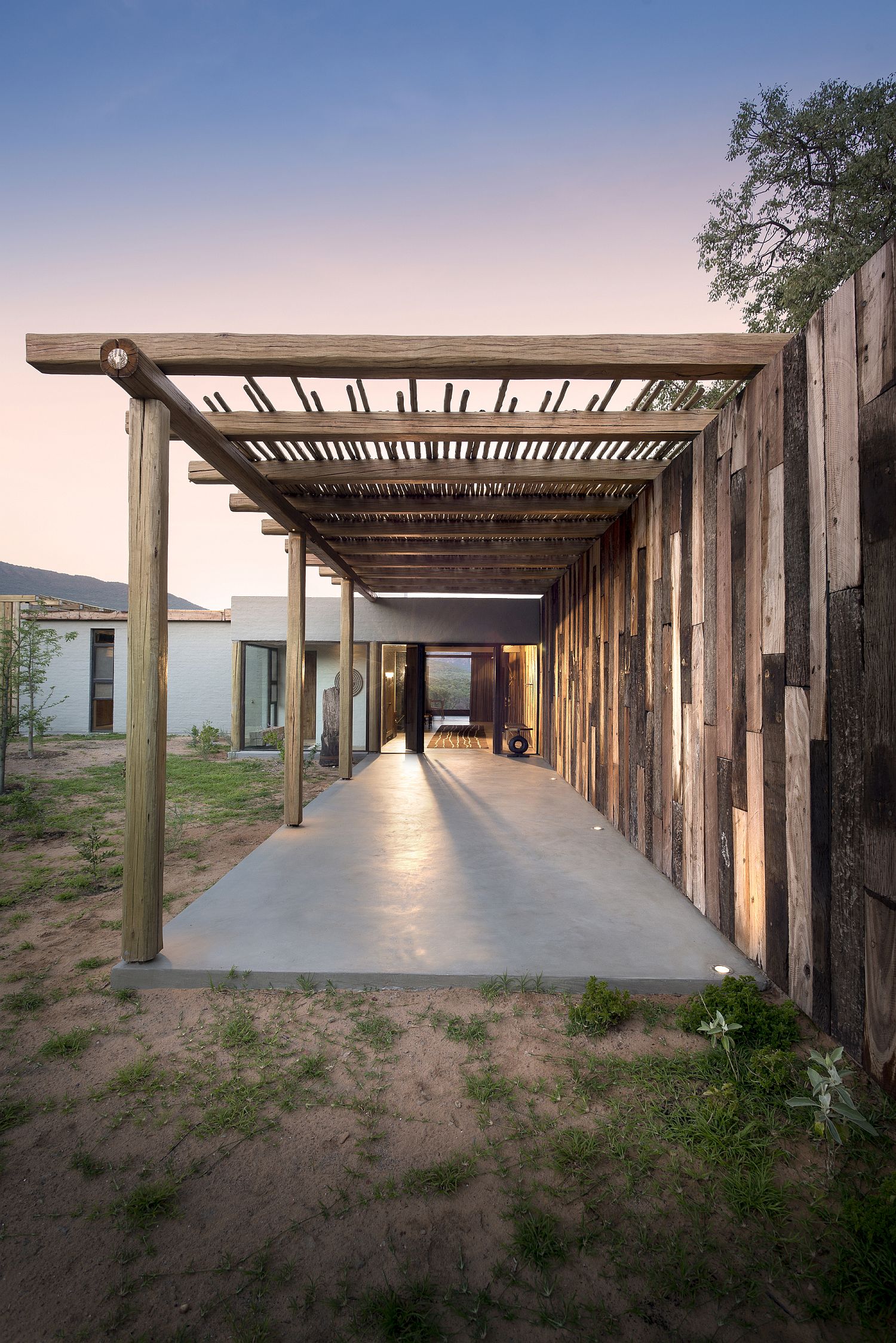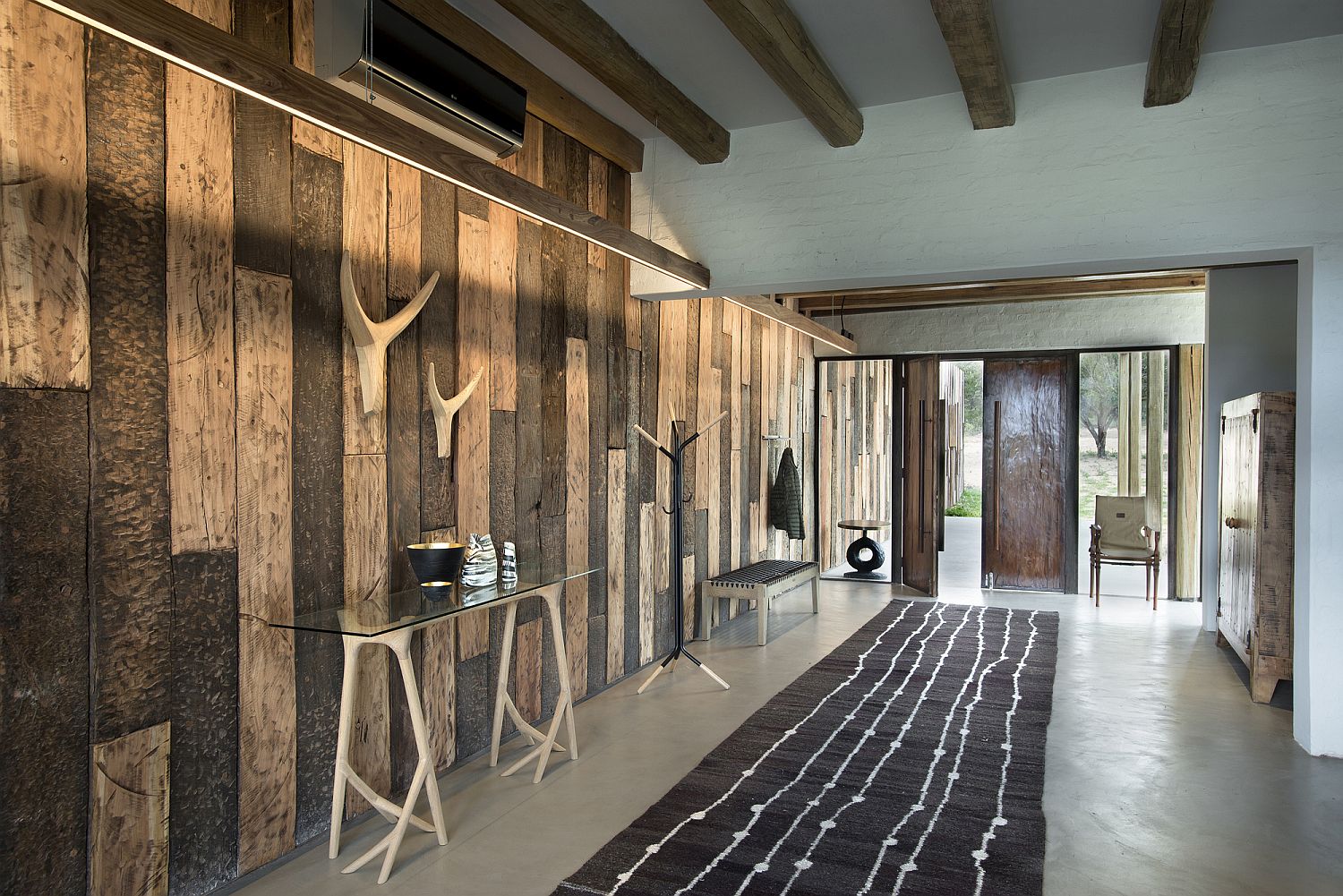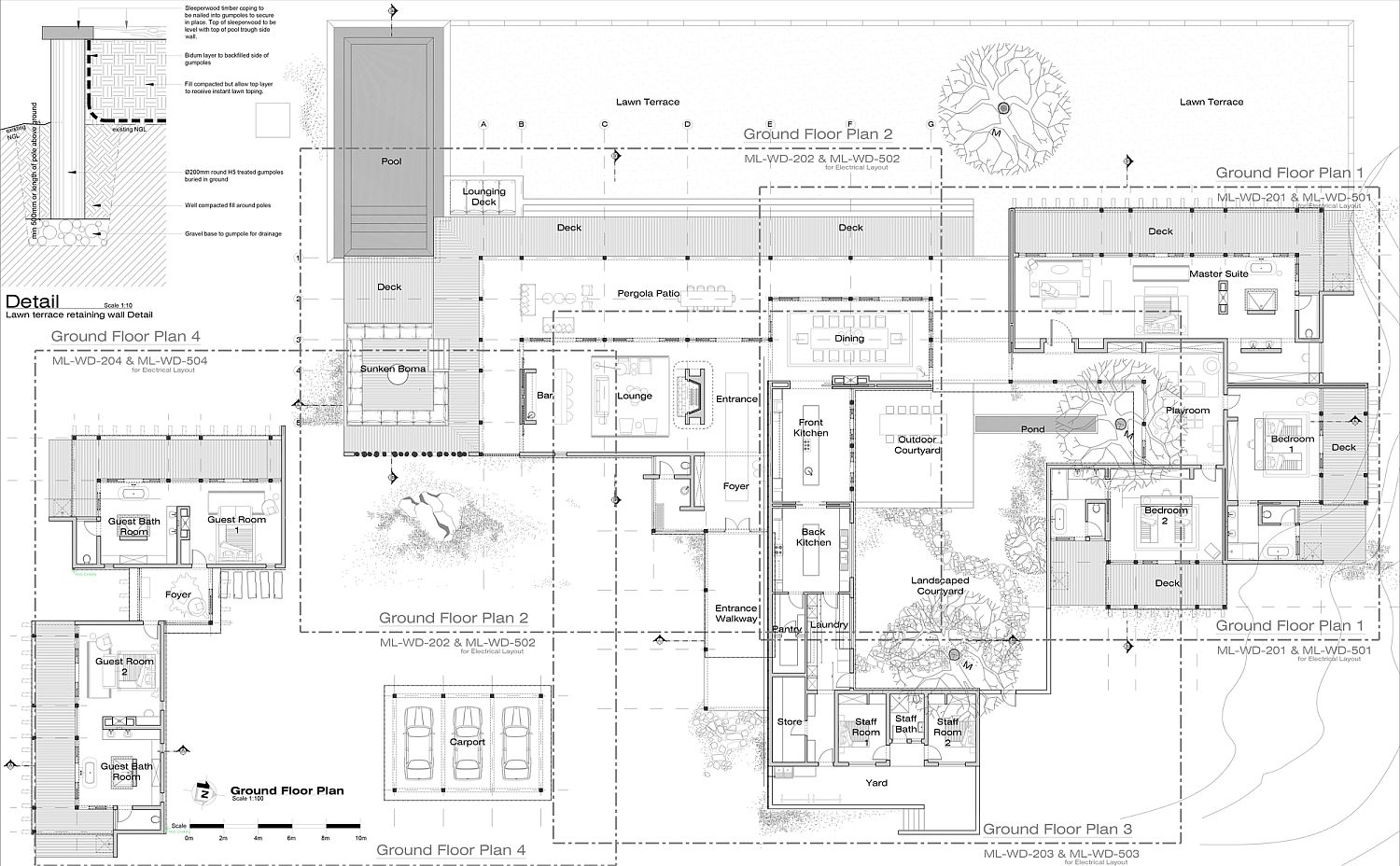 You're reading Mabote House: Exquisite South African Home Becomes One with Nature, originally posted on Decoist. If you enjoyed this post, be sure to follow Decoist on Twitter, Facebook and Pinterest.