Having roommates is no longer solely reserved for younger generations. A new book shows how folks around the world have reconciled wildly different styles to create communal homes.
While the notion of living with roommates traditionally brings to mind college students and recent graduates, shared spaces are becoming increasingly popular with those beyond early adulthood. Writer Emily Hutchinson is just one example of this new demographic, having lived in shared houses in New York, Sydney, and Melbourne. Her experience with roommates and her interest in affordable interior design prompted her to write her book Shared Living (Thames & Hudson) to reshape how shared spaces are perceived.
Seeing a gap in design resources for those less transient than the stereotypical renter, Hutchinson's book is filled with expert tips for living and designing with others. Below, we showcase four striking examples from the book that shed some light on how contrasting styles can be merged and how four sets of roommates navigated that collaborative process.
John and Ricky in Melbourne
John, a midcentury furniture dealer, and Ricky, a drag queen and cafe manager, reconcile their stylistic differences through a shared love of Madonna, whose presence can be felt throughout their home. John, the long-time resident of the house, chiefly populates the interior with his vintage finds, but the Madonna-themed art, music collection, and bathroom wallpaper are where John and Ricky collaborate.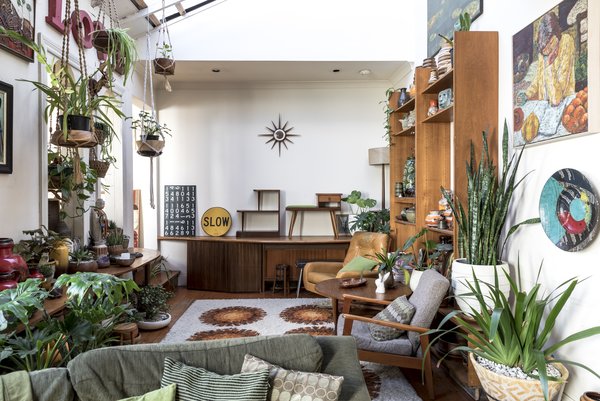 Five Roomates New York City
Compromise is hard enough to reach with two people, let alone five. In a New York City loft, five roommates juggle their individual styles by focusing on what they all agree on, rather than each trying to push their own agenda. In common spaces, decor is kept relatively simple and mutually accepted pieces populate the rooms. It's only in the bedrooms that the striking contrast in personal styles becomes apparent. While some rooms are adorned with posters and knickknacks, others remain much more austere.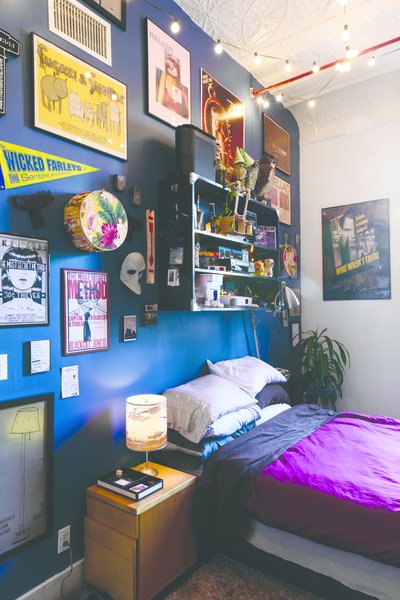 See the full story on Dwell.com: These Four Harmonious Homes Are a Lesson in How to Design With Roommates